I'm private
Ugh, I hate being sick. Belgium is slowly killing me, I just know it.
It's been a long time. Very long. A ghost of life past has returned. At least I think. I hope. Am I dreaming? If so, never wake me...
Partying in Brussels tonight. Anybody else going to be there???
Missing my special lady Lisa, but I know she is having fun. Just hurry up and get back!!!
Is "too good to be true" real? I certainly hope not. And now I am bound and determined to prove that statement wrong. I WILL have my cake and eat it too, and I bet she tastes delicious hehe
Well I just joined SG yesterday, and already I am loving it. I have found some great groups that I hope to play a major role in. I have met some very awesome people (
LovelyLoveChild
). And I have seen some absolutely stunning women. And this is only day 2! I'm sure as I continue to explore SG I will find even more to fall in love with. I mean come on, look how happy I am: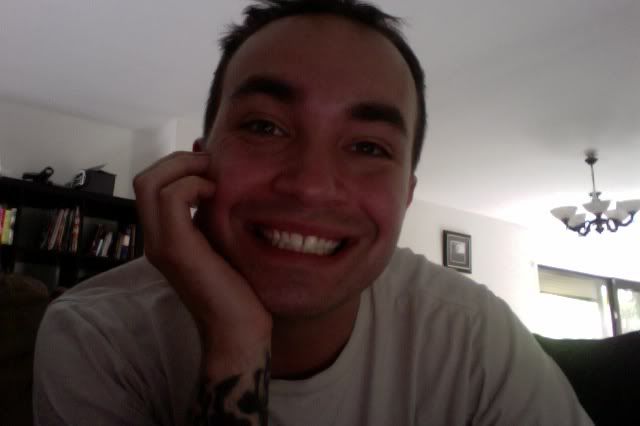 I know, adorable... lol. Well this is just the first of many blog posts. I hope to make this a regular thing. It remains to be seen if my extreme laziness will get the better of me once again haha. Take care
-angrycartoon
MAY 2012
1
2
3
4
5
6
7
8
9
10
11
12
13
14
15
16
17
18
19
20
21
22
23
24
25
26
27
28
29
30
31
APRIL 2012
1
2
3
4
5
6
7
8
9
10
11
12
13
14
15
16
17
18
19
20
21
22
23
24
25
26
27
28
29
30
MARCH 2012
1
2
3
4
5
6
7
8
9
10
11
12
13
14
15
16
17
18
19
20
21
22
23
24
25
26
27
28
29
30
31
FEBRUARY 2012
1
2
3
4
5
6
7
8
9
10
11
12
13
14
15
16
17
18
19
21
22
23
24
25
26
27
28
29