I'm private
well i finally got somthing ive been waiting years to get.
less then 12 hours after buying somthing ELSE ive been waiting years to get...
gee thanks dad.
first i bought this.
than went to my dads 50th birthday (drunk dad = hilarious)
and he gave me this.
that was this summer. mid October me and the boys went north with a trailer to haul it out.
and drag it down to the shop.
since then i went through the process with my cousin of getting it going again (it hasn't ran since mid 1997)
new plugs. oil change. shot some oil directly in the cylinders and turned it over by hand. just in case so the rings wouldn't get fucked.
but for some reason it wasnt getting any fuel... at all.
so we tore into that. tank was 100% dry. a bad gas cap caused what little fuel there was to evaporate. witch actually saved me alot of trouble as the fuel left in the lines and pump had gone 100% shit.
but after rebuilding the carb. and dicking around to try and addapt a holly 600.
i threw it back on with a new filter. blam, good as new.
in other car news. this fucker got broken into on saterday.
out of all the new cars on the street they pick.... this one
smashed my window. but luckily we have a great toyota community up here called dorikaze.
and through that network. i had one guy bring me a whole door from kingston ontario. to oshawa.
and then all the way to brampton to my work. all for 60 bucks. that was a major hook up.
now im working on finding my stolen i pod and gps.
ALSO i got re re promoted at work.
witch is were i am currently blogging from
halloween was fun went to a little party at
dusti_n
and
flit
s place.
i was a real crappy stoned popeye. and
lexxie
was a lil sailer girl
i would post pics but i now have to resize them all... so ill say check
lexxie
s blog soon for pics!
ever actually sit down and think about all the skills you've acquired
i like to think im a jack of all trades. deffinetly a master of none. but i can DO alot.
-autobody
-auto paint
-pinstripe
-auto electrical (still cant solder worth a shit though)
-mechanic ( i can spin a wrench pretty good)
-drywall
-framing
-plumbing
-home electrical (im still scared of it even though 110 doesnt hurt that bad)
-things i can legally drive (loose use of the word legal)
bus
rig
straight truck
car
tow truck
float (not THAT kind)
motorcycle (i can but not legally due to bylaw changes)
front end loader (can but not ticket)
dozer (can but no ticket)
skid steer
forklift
and i HAVE flown but no where NEAR licensed
-heavy mechanic
-dispatcher
-professional beefcake
-order picker
-short order cook
-pizza cook
-dishwasher
-bouncer
-barback
-salesman
-collector
-hydraulic installer
-welder
-shipper/reciever
what can YOU do? think about it!
also things are good.
WELL hello there!
its me.. that guy you used to know... no no... not that guy... THIS guy
things are all over the place right now. (aside from things at home with me and the wife. all that GRRRREAT!)
im getting ready to give up on this tow truck crap and go back to my old job.
we worked it out. the first month of my tow trucking was great but since then ive been making next to nothing.
but my old boss offered me my old job back with a raise. cant go wrong there. and its reguler. i know that friday theres gonna be a cheque there for me.
got myself another nice beater car. im usualy pretty lucky when it comes to finding what i want car wise.
i got myself a 1985 toyota cressida. clean clean clean. and runs like a champ.
gonna show it a little bit of love and i should have a real nice.differnt, reliable daily driver.
hoping it looks somthing like this only blacked out when im done.
anyways. back to keepin' it real.
im normally one of those guys who can push his way through anything. but this fuckin job is killin' me!
the first month on (aug.) things were sick. i was making a wreck a week, plus service calls and maybe a scrap (i was making money) now im averaging one wreck a month! and if im lucky one service call a week!
im working. so i can make enough money to go back to work the next day.
hows that for fuckin brutal? not to mention i have to work retarded hours. im spending less time with the wife. less time with friends. and i got no time for my hobbies.
IT SUCKS i cant wait to get back to work. RAAH
i wish i had some funny stories or somthing for you guys but i got nothin.
my life is a fuckin' dashboard.
speed-0
fuel-1/4
rpm-800
aka. sitting at idle nearly empty going nowhere.
all thats keeping me goin is lex. shes my rock. my squishy sexy rock.
no matter what she's always there. to pat me on the head and say "there there ya big dummy"
and makes all the other shit go away. im perfectly content huddling in our lil cave together, with nothing to worry about but what we should make for dinner. i love her so much.
and thats life.
WELL i blog time on a cold and rainy day.
got myself a killer fulltime job... and im really pushing the limits of full time.. as in 18 to 20 hours a day. if not all day and sleep in the truck...
this truck..
its nice. straight pipes.. diesel, new turbo. not as fast as the chevies but it'll pull a stump right outta the ground.
its getting painted cadillac diamond white with silverleaf and some stripes this spring.
in other news
YAH TRICK!!! florida trip... finally....
aiplane food
disney food...
notice how i take alot of pictures of my food....
disney also calls its trasit system the TTC.. it kicks out ttc's ass. its free.. its fast...and always on shedual.
then beach day!!!
i went to ron jon surf shop and got some stickers and stuff for my malibu and for my toolbox
we had dennies...
and to finish this lil picture trip off...


i was gonna add more.... but i give up... im lame like that

not much else going on... i work work work.
my boobah has been at home being all crafty painting and sewing and stuff..
all i seem to be able to do lately is both grow and flatten my ass. at the saaaaame time.

and theres my cue. 3 oclock.... time to go watch traffic and hope theres an accident...
that sounds bad.....
Well, blog times. i hate doing these things. i find it real hard to write about myself, and things i do.
but off we go anyways.
me and the wife
lexxie
went to gala with
Flit
and
dusti
.
i got hammered... and when i get hammered i sweat. one of the side effects of a fat guy in a suit.
i felt kinda bad couse i kept leaving lex to go play black jack or talk to who'ever.
lucy
braided my beard. and i proceeded to play black jack with to pippy longstocking braids in my beard, having totally forgotten they were there. and mid gala. me and the wife swirved our way to 7-11 were we had our ONE YEAR ANNIVERSERY DINNER! oh yeah.. classy as fuck.
2 big bites. some toquitos and a coke...she also had a drumstick.
but i guess when your in love. its not the food or location its the company.
one year!
its great. it really is. just being with her makes me better.
things just work and every day things get better and better. even on sad grumpy days.. i still find myself loving her more and more. its perfect. our lazy days are my favorite time in the world. we sit around and we dont get dressed til 6:30 at night. then we go and cook dinner together. and sit and eat. maybe its the fatty in me. but i love to cook with her. she always makes things taste good. not to mention the baking
i could go off on a total rant about all the little things but ill spare you. god knows you'll end up screaming "OK YOUR TOGETHER, I GET IT! "
iether way lets leave it at "HOLY FUCK I LOVE YOU!!!!"
ANYWAYS..
ive had plenty of free time lately if you know what i mean... nudge nudge. and im not really one for video games. even though i own a 360.
and ive always been into RC cars since i was old enough to reach into dads toolbox. (im talkin real RC not tyco) and i had a deal come up i couldnt pass up for one ive wanted ever since i was a kid, a mint clodbuster. well not a clodbuster but a bullhead. close enough. and ive always wanted to put a clodzilla 2 chassis on it.
stock clodbuster $300 (i paid $0 trade only)
clodzilla 2 chassis $199 USD (i built my own clone of it for $30)
im pretty proud of myself. made a wicked aluminum chassis with 90 degrees of articulation using only a drill a vice and a hacksaw. for the build pics look at my album. kinda geeked out on it. but hey, it brought out my inner 13 year old.
i still need to finish it up. body and shocks and wire up the electrics. but its pretty decent IMO.
ive been trying to clean up around the house. get rid of all my crap. i have so much.
skateboards
BMX's
COMPUTERS
car parts
so much random shit in my LIVING AREA.. why.. and yet i cant just bring myself to huck it out. couse ive iether painted it. or made it mine in some way. its like throwing out somthing you made. it feels bad. unless you fucked it up.
CAMPING NEXT WEEKEND MUH'FUCKA, our gang is gonna go camping down niagra way with some of the SG canada east crew. roastin' weenies and drinkin brews down by the lake... sounds like some geeewd times...
anyways i think ill end my blog the same way i ended my last blog..
my pimping out my friends blogs
check out
lexxie
flit
dusti
check out there shit... they are cool i promise
SO lets start wiiiith car stuff..
heres my malibu project as it goes...


i did some painting that i never really posted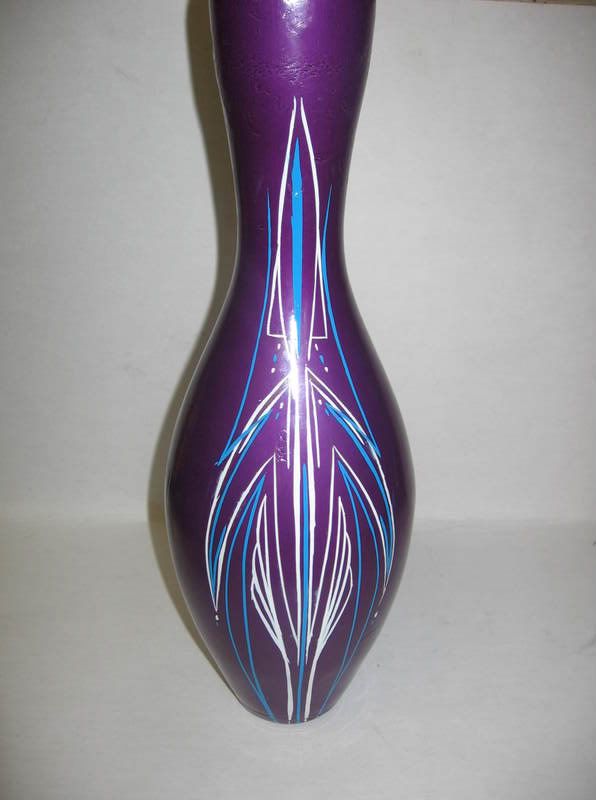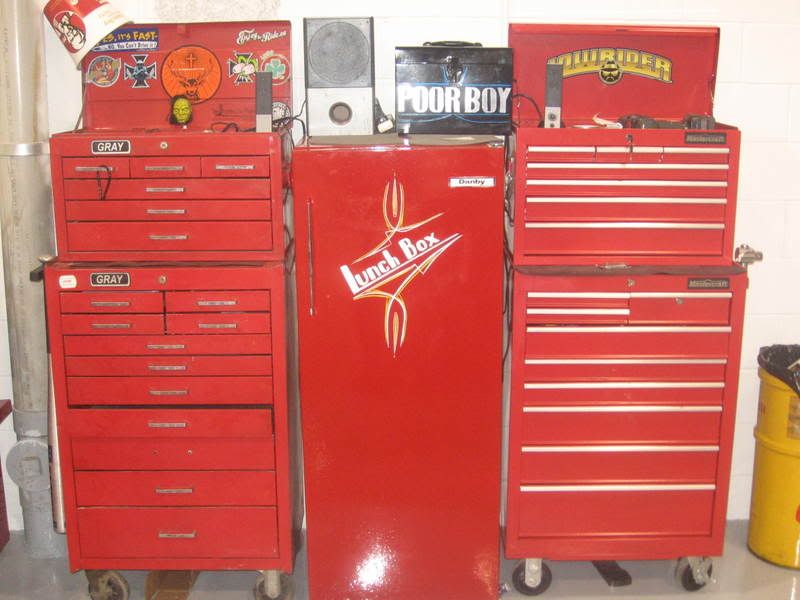 AND heres some recent and not so recent pics ive taken that i really like.





NOW... blog times...Things are going pretty good. im spending alot of time with the wife.
we're trying to diet. but i keep wrecking it. other then that we are good. *love love love*
we're gonna try and have a lazy weekend at home (she's still in bed......it is 2 pm.)
not really much to tell, we went to karaoke at unicorn and it was a blast only maybe 4 people missing from the complete original gang. and it was prolly my best karaoke night ever i sang better then ever.
i just wish i knew more songs.
i have this wierd need to do nerdy things from time to time... i wanna do somthing nerdy but i dont know what....for serious.

how are you?
how are things

here is a list of people to say hello too

add them... know them....love them....

lexxie
flit
dusti
eLRok <-you should know this person
johnlennon
morganalefay
syco13
AlyshaWhiskey

OH and lisseth

go love there blogs... add them... they are cool i promise




OH and i got a temp ban from layitlow for demanding respect
HA
Well its no video blog but it will have to do for now.

does anyone else feel like the soul of the city is dieing... it all started with funhaus for me. i dont fit anywere else that was MY place. that was MY bar. it was like norm showing up at cheers and the doors were locked.
i worked there, i drank there. i met my girlfriend there!

GONE

bop, not really my scene. savage.. toast. tattoo YUPPY-VILLE.
annex? scener central. neutral? dance cave? nope and nope.

i got nothing i dont have a place to fit. it kinda sucks

=====================================

part two.

no work no money. no money no fun.

im reverting to highschool tactics....im going to shovel snow....LAME

anyways christmas AWSOME. new years AWSOMER.
i have the best friends and the best lady ever. and im one happy dude. now once i get my work situation back on track. we'll be livin' the high life.. or atleast the medium life.

i love my friends.

OH and i love my lady too... like way much!!!
bah video sucked. ill do a new one
SOOO work is good, im single now.

now im just taking care of what i need to. save some money. get a car on the road and work on my malibu.
i got promoted and im in the office 95% of the time. on the phones and radios.

hit me up. im bored most of the time. lets be buds!
miss you guys!

also...


JANUARY 2012
1
2
3
4
5
6
7
8
9
10
11
12
13
14
15
16
17
18
19
20
21
22
23
24
25
26
27
28
29
30
31
DECEMBER 2011
1
2
3
4
5
6
7
8
9
10
11
12
13
14
15
16
17
18
19
20
21
22
23
24
25
26
27
28
29
30
31
NOVEMBER 2011
2
3
4
5
6
7
8
9
10
11
12
13
14
15
16
17
18
19
20
21
22
23
24
25
26
27
28
29
30
OCTOBER 2011
1
2
3
4
5
6
7
8
9
10
11
12
13
14
15
16
17
18
19
20
21
22
23
24
25
26
27
28
29
30
31