I'm private
Well, I went on a trip from the 19th through the 26th to the Bahamas. I spent most of my time on Cat Island specifically and enjoyed myself. It wasn't a tourist trap island, so I was experiencing what life for most Bahamians was like. It made me grateful for what I have and will do my part to keep my world from sucking as bad. I'm glad I went, even though I didn't plan the trip. It was my sister and her husband that were going... They had to book a double room, as that was all that was open during the time and asked if I or someone else might want to go. I was saving my money up for New Zealand, but I had not been on a plane or the experience of air travel. So I learned a few things. Airport security is annoying and transferring planes is a hassle. Getting back into the country was lax compared to leaving it, which I find odd. Here are some pictures of my travels. (I know my sister took a ton, so I may end up adding more later.) Enjoy!
Punkincivic's Cat Island For A Week
My buddy Cole did this before I had to work. It's kind of nice to know a tattoo artist that will do your tat at your place.This is the third one he has done and it only cost $40 plus some booze for later.
Been awhile, like usual. Going to the Bahamas in 32 days, should be pretty cool. Going to spend a week there. I'll have pictures of my travels, for sure. Besides that, I've got a couple of t-shirts I'm trying to trade off. (I don't want to just give them away to a thrift store.) I tried Facebook, but the guy who is interested in my Discharge shirt hasn't gotten back to me for awhile and no one was interested in Bloodbath. My friends have shit taste in music, I guess... Maybe I'll have some luck on here? Offers or trades welcome.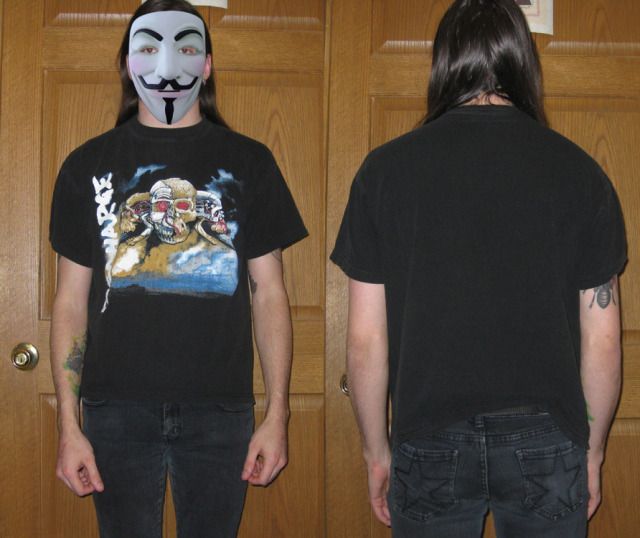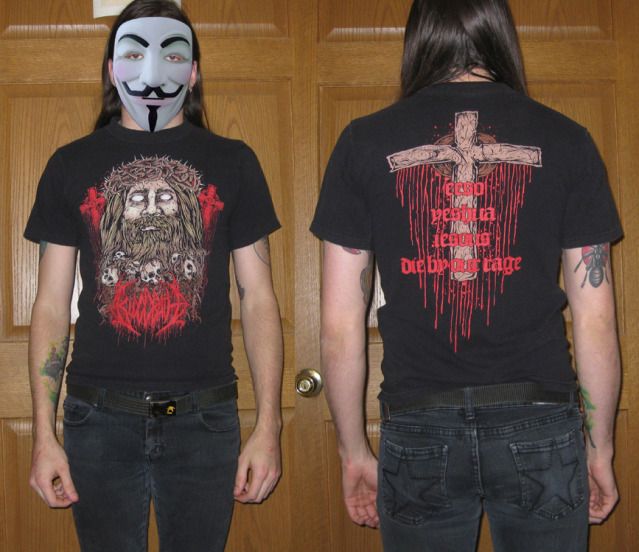 (For reference I'm 5'8" and 150 lbs.) Both shirts are small. Discharge shirt has a few small holes in it, but in good shape. Bloodbath shirt is like new. The only reason I'm getting rid of them is because I'm outgrowing them. If there's a group/forum about trades/bartering let me know. I thought there was, but I can't find it.
Best use for all this snow being dumped in the midwest.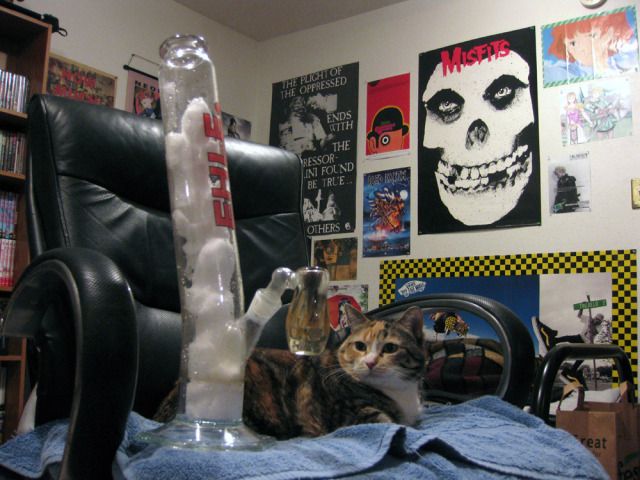 A late Happy Halloween to everyone. I'm just trying to sober up here. Do I make a convincing Jesus?
The only reason I grew a beard was for my Halloween costume, but it seems like chicks dig it. Should I keep the beard ladies?
I'm kind of bored of being single, so I'm taking a chance on a girl I see occasionally when I buy incense. I'm going to ask her out using a banana. I'm going to ask if she knows how to get a message from a banana. I wrote "Do you like me" on it with the answers below. Yes: I win a banana and a date. No: I win a banana. If she finds it odd, then she probably wouldn't like me much anyway.
I was offline for the better part of the day watching a terribly funny hentai and smoking weed out of my newish bubbler.

I named it Pfftpfftpfft Motherfucker! because that's what you say the first time using it. Anyway, I thought of an idea of a tattoo perhaps and sketched out a doodle. Kind of productive, I guess?


Here's the one I got a few days ago and I'm not wearing deodorant until it heals up...

Officially 27, yet I feel like a wiser 17 year old version of myself. I think no matter what age I turn, I'll always be a teenager inside. Zohar is officially 8. I made things easy and made her guestimated birthday the same as mine. I couldn't ask for a better cat. She fucking rules.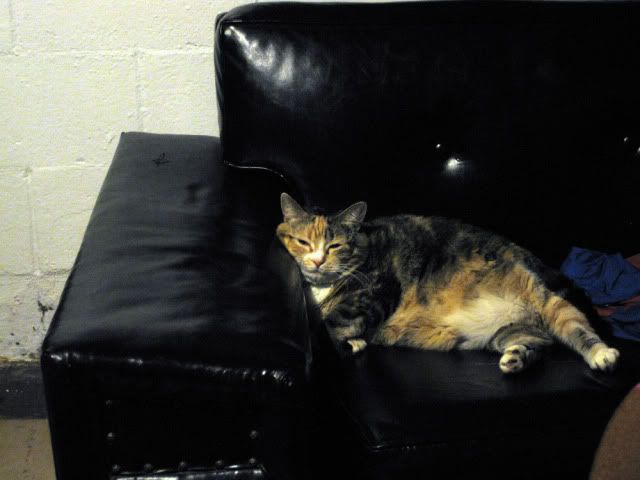 After I wake up from sleeping today, my plans are:
Smoke DMT out of my bong and re-experience what being born must have been like.
Explore Wisconsin woods with Bertrand. Maybe play acoustic music out there?
Bring some vinyls down to the Tomahawk Room, like I do on most Wednesdays.
Try and get things for free using my birthday as a means of currency.
I made something epic after seeing a few on the net.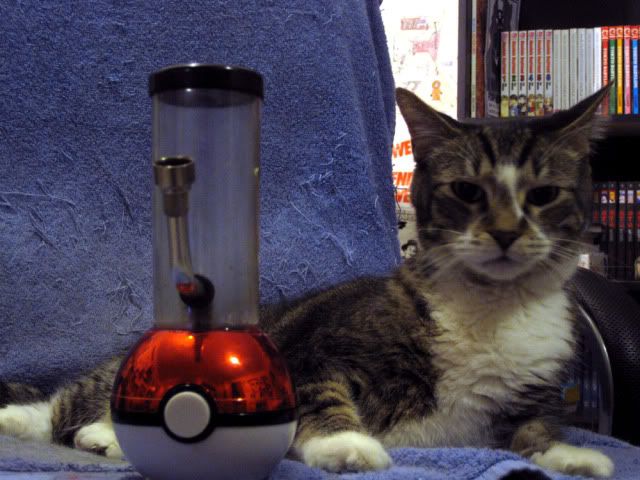 Mitten is at a loss for words.