osbick e pra que tanto cuidado? simbora sorrir :)
I'm private
age: 22 (Nov 13, 1990)
MEMBER SINCE: January 2010
occupation: no need for that, i live on the Light.
crush: is made of paper
gets me hot: borders
i lost my virginity: and i'd do that again.
sign: scorpio, in all its pleasure
into: this brave new world i've found
makes me sad: thinking the "why am i here anyway" kind of thought
body mods: i have a self-made soul.
makes me happy: this rare kind of people i sometimes happen to find
This week i stumbled upon some news that made me really happy, which was:
Wolverine and Hercules kissed on a comics, YAY!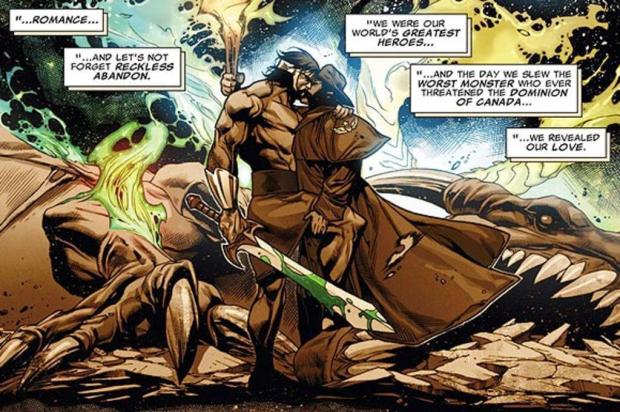 I saw that on facebook's fanpage of the biggest and most important local newspaper. When my girlfriend sent me the link, she said "chack eht comments"
I checked.
They were about a hundred, by the time. I've read them all. Only TWO counted that as a good thing. All the other 98 said things like "it's disgusting", "it has spoiled my childhood", "it is okay to be gay, but fuck, not on my comics", and all these stupid quotes i'm fuckin tired to hear.
I got really sad. It was a crappy day, and i couldn't get it out of my mind the idea that a) how could i live in a world with such stupid and intolerant people, with such a lack of reasonable arguments and b) how was it that no one expressed against it??
Then i thought about everything i read and study and believe, and i've decided to write a text, an open letter to those who commented on the comics. It is a big text, and i know people don't really read big texts on the internet these days, but fuck. Writing is about expressing yourself and it's about
maybe
being read and
maybe
affecting someone, you can never know. The things i've read that most changed me come from corners of libraries and internet that most people will never even know about. Think i may be a person for few, after all.
Sorry for the bad english, i've tried to make it understandable.
Anyway, the original text, in portuguese, can be found
here
.
*spoilers*