mastageneral You have to live past the nightmare before you can start living the dream
I'm private
"It is also in the interests of the tyrant to keep his people poor, so that they may not be able to afford the cost of protecting themselves by arms and be so occupied with their daily tasks that they have no time for rebellion."
My mom randomly decided to write that on the back cover of one of my notebooks one day, so I decided to make it my lyric journal.
Fuck You
lets start this one off with a song.
and finally lets end this with a song.
Well, my shoulder is broken and im laid up, FUCK. So id thought id give a real whack at this blog type thing, on all my other ones I just laid a couple of brain dumbs in an essay type format, just practicing writing I guess.
And let me apologize ahead of time if the order of this blog doesnt exactly make sense, cause in all honesty im high as giraffe pussy right now which is honestly a good thing cause I think thats staving the stabbing pain I get in my rear deltoid. And in case your wondering I have a deep and sever hill sachs lesion in my right shoulder.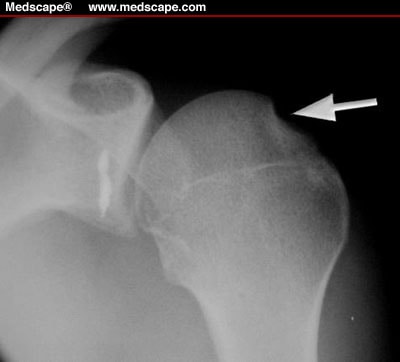 Which basically means that the bone of my shoulder that looks like a socket has a dent in it and if at anytime I move my shoulder to the point of the fracture site, it dislocates, which hurts like mutha fucka and is in all honesty completely debilitating. I was suppose to have surgery yesterday but unfortunately for me I have a serious yet non-life threatening injury and I live in the United States, FUCK.
In other good news however Ive been getting alot more action lately because my insurance and health clinic have been jerking me around so much. Long frustrating bullshit filled story short, they havent followed procedure at all and have fucked up in every step of the process in getting me my surgery,FUCK.
And honestly I wouldnt be that pissed if I hadn't already gone on medical leave from my work so I could still have an income. But really its all good though cause I fucking hated my job and im glad to have a little time off before I become a post-op zombie because in order the fix my shoulder there going to have to perform a bone graph of other parts of my collar bone AND shoulder in combination with sewing a few tendons back into their correct place which is gonna be pretty fucking intense, or atleast thats what the doctor said, well not so much in those words but you get the idea.
The only real cool part about my job is I was making some really good friends who really got me.


But in all sincerity I wanna talk about a dear friend of mine who passed away about two months ago.


Other than that the holidays came and went and I got to see all my favorite creatures again.
I need to move and find a place that allows dogs cause my Aunt wants me to take her Golden Retriever.


Her name is Julia and I love her, and someday were gonna be together.

This is pebbles


She's a little psycho devil rat from hell


and i wub her

Other than that Trixy my peruvian Surname Constrictor has passed the 6 foot barrier, she's now 6'2


Ill post more pics of her later and a baby redtail Surname constrictor I just got later, but right now im hungry.
A Few Questions For the Jesusfreaks
For quite a few years now there have been a few questions that have been cycling through my mind about the beliefs I once held close to my heart and soul. Now as we enter the homestretch of the holiday that is considered by many millions across the earth as the pinnacle of religious observation there are some questions I have asked many times to those that I formerly considered as authority in terms of religion and spirituality, but alas the answers I seek have been in all honesty eluded with the utmost precision.
First and foremost is the unignorable fact that a virgin mother bearing the Son of God is a historical event that has been repeated in multiple cultures before the supposed birth of Christ over 2000 years ago. The first that I will bring up is Mithra, an Indian god who was born well over 3000 years ago on December the 25th. Mithra who was also born from a virgin mother is said to be a mediator between God and man and whose birth actually started the religion of Mithraism, which was the chief religion that rivaled Christianity in the first 3 centuries A.D. There is also Krishna a Hindu God born of a virgin mother launching his own distinct religion across India. Even in my own culture of Aztec theology we have our own distinct savior who was born of a virgin mother and was a mediator between God and man. Quetzalcoatl who was an immortal half man half god beast was forced to shed his own blood in his lifetime in sacrifice of his own people. The cross is also the symbol used to represent Quetzalcoatl and according to Aztec theology Quetzalcoatl will have a final resurrection on earth in which he will return to earth to claim his throne. It also seems a savior being born of a virgin mother on earth is a theological favorite among many religions throughout history. There is the Greek god Adonis, the Tibetan god Indra, another Indian God Krishna and the list goes on of the religious deities who were born to a virgin mother to the salvation of their people.
That brings me to my next question that I have been asking since I was a brainwashed child of the Cult of Latter Day Saints and that is who really is Jesus? Because for any of you who may have been raised under any system of worship that places Jesus as the definitive source of godliness and perfection than you might have already asked is Jesus, God? Or is it not the birth of Jesus that turned supposed religious systems of monotheism into convoluted practices of polytheism? For it was the birth of Jesus which ultimately gave birth to the theory of the Holy Trinity or in laments terms the belief of three holy deities which supposedly guide every event for us in this life…or something like that. Now doesn't that make the religions that are now part of this planets historic fabric, polytheistic? To worship and pray to multiple gods in the effort that we end up in the right realm after we stop breathing. And the rules, the stupid, god dam, fucked up rules for individual worship to these deities that if we get wrong we end up in a place of constant flame, pain and suffering that we know as hell? Now I remember some of these rules from my teachings and research I did when I was younger and chief among them in Christianity is that one has the option of not believing in Jesus, but if belief and faith in God collapses than your fucked, god hates you, and he's sending you straight to hell.
Now that last statement brings me to my personal favorite subject in terms of god and worship and that is
Hell
(muhahaha)
Ah yes the realm of fire and brimstone where endless pain, torture and getting reamed up the ass with a pitchfork is the main attraction. Now when the subject of hell is brought up, my mind immediately becomes of hub of wonder of seemingly infinite questions that no mortal soul I have encountered has ever been able to even come close to answering, so ill ask you. First off is how in the hell did Satan make well…hell? From the teachings and research I have personally undergone the origination of hell occurred when Lucipher who was one of gods favorite angels (which makes God a really shitty judge of character in my opinion) was cast from the heavens into a pit where he then began building Hell and tempting man into evil ways. IF and that's a colossal if, this is true than god dam, Lucipher has been one busy devil. This means that just one of gods angels in a few thousands years time has been able to build, staff, and somehow power a realm of torture and misery that can fit billions of people for an infinite amount of time. To further question Lucipher's validity I would like to know what source of energy he using to power his lakes of fire since fire requires massive amount of fuel and energy to run. Do his lakes of fire run on some sort of hell magic or maybe he just lives so deep in the earth that his lakes of fire are powered by a tremendous amount of natural gas? And how does he regulate the strength of the flame because as any Doctor will tell you when fierce 3rd degree burns occur what most often happens is the flame burns past our skin and muscle and fries our nerves leaving a feeling of numbness where the actual burn occurs. Which means if we were to swim in these lakes of fire without somehow burning into a crisp in a few seconds this would defeat the purpose of hell because all we would feel is very strange hot numbness all over our body as soon as we would be forced into these lakes of fire for all eternity. So was Lucipher given that much power by God that Lucipher is able to keep our nervous systems intact as we swim in these lakes of fire so we do feel pain for all eternity? Or is our torture customized to our specific fears and then dealt out accordingly by Lucipher's assistant demons? And if this is true than Lucipher must have an entire army of demons that God for some reason allows him to have. Also how does the creation of a demon occur? I mean really whats the application process like?
But all this demonstration and example of Lucipher's power brings me to my main point, if Lucipher A.K.A Satan has this much power given to him by God, than what kind of God are you really worshiping?
SURGEON GENERALS WARNING:
Recent scientific research has shown that the over-excessive length and content of this blog can cause severe damage to both the left and right cerebral cortex's of the brain. All are advised to turn back now and never return to the demented scribblings of this motha fucka right here. Any further reading is ill-advised and will result in permanent damage to the psyche of the readers.
Life In Relation to Movement, Energy and Time
I'm not hearing what the universe is trying to tell me, its been the longest eighteen months of my life. It happened in October of 09, I think, the last time I went to my Jiu Jitsu class and my shoulder completely dislocated from the shoulder. Fucking a that sucked so bad, it felt as if my shoulder was in the midst of being cut off every time the slightest muscle twitch would occur anywhere in my left arm, I could barely move my fucking fingers without the sharp this is why it must feel like to get your arm cut off, type pain that would send my whole body into brief moments of Rigor Mortis. It only took about 45 minutes to get from the academy to the E.R. but it felt like it took two hours and forty three minutes. Oh man, the drugs they gave me were so fucking good though, I don't know if that shits suppose to numb the pain in your injured area or just make you so fucking high that you cant feel your arms. I still cant believe I got lost from my driveway to my front door once I got dropped off back home.
Its dislocated 14 times since then and the doctor who operated on me last year chose the easy operation that was at best a temporary fix for somebody who is as physically active as I am. Fuck did I expect from a medi-cal doctor though. This is far from the original plan of turning pro and fighting for a living as soon as I can as my shoulder cant even handle the rigors and doing a kip up. I've come to a few life altering realizations since than however as I now know that my capabilities in this world are only limited by the articles and knowledge that I'm unaware of which is many.
However I feel the knowledge and talents I have at the moment are enough to effectively fight those in this world that are seeking one thing, more power. After my dislocation and sidelining from the world of MMA I was forced to deal with my worldly tribulations not in an external manner in which I had all my life before, but I had to venture within myself to overcome the darkest moments of my life. And through my voyeurs of internal exploration I have discovered my true love of hip hop. I've been tracing it all back, from the origins of this majestic force of ethereal creativity that was established from those who are from the birthplace of civilization to the harbingers of this heavenly muse that are currently seeking refuge from the media vultures by venturing underground.
I can now also see my enemies in the clearness of day, the ones responsible for misperceiving the world into believing that the culture that saved my life died long ago. They are the same people aligned with the one percent who are seeking more power and it all makes perfect sense to me now as to why they are seeking to silence those of us who know the true meaning of this culture. This is a culture steeped in rebellion that was forged from the children of slaves.
A culture that screams defiantly in the dark for those who have no voice and now that I finally completed my project, it is now my turn to scream even louder. For I am only limited by that of which I do not know, as is every other human currently alive on this earth which is why even if this project fails I will refuse to give up, I will never surrender my fight against those who seek control of the illusion of power.
For I also know that life only exists because moments of brilliant timing. For example according to our planets top astrophysicists our world was supposedly created from mass chunks of space rock colliding at just the right angle, time and moment until they finally formed a large enough collection of space rock that allowed Earth as we humans call it to contract a force of energy known as gravity. From there life began for us on this planet and fast forward some couple of billion of years and your parents than collided energy forces to create you. It is also because of our position in this galaxy of being the perfect distance from the sun that life is sustainable on this planet. For it is well known that we are not the only planet, but why are we the only known planet with an unknown energy source that some refer to as the soul and others refer to as Qi that allows us our own specific movement? Is this energy source that can be measured in volts of electricity unique to our planet, because we all know that it is not unique to our species. Anywhere on this planet where there is movement there is life and where there is life, there is this unknown energy source. And it is my hypothesis that this unknown source of energy, this soul, this Qi that we all harness is what drives us to collide with one another. For in most instances of social interaction especially with the opposite sex, when we are driven to interact with that person in which we have no prior experience, knowledge or interaction with, we ultimately choose to interact with these unknown people because of the energy in which we can somehow sense within them. And sometimes when we collide with the correct source of energy, our lives are changed forever because of this new addition of Qi within our lives. So what draws our energy towards each other? Are our singular and unique paths of energy somehow pre-determined to collide with each other in a manner in which we can not control, see or understand?
What determines our paths of movement and collision? Does it happen by coincidence and happenstance or is it for something greater in which we cannot comprehend?
The more I think about it, the more I start to believe that our paths and destinies are guided by some kind of force that will always be beyond our consciousness'. When my father hung himself those four years back and the dark times for me began, I couldnt understand why or how these things were happening to me no matter how much I thought about it. But looking at my present state of life and consciousness now it makes perfect sense, for I know now my purpose in this life and I now know what must be done to fight against those who are in power, those who only want one thing, more power, my purpose is to defeat those who broke down my fathers will to live.
And I will never give up, I will never surrender, I will fight to the death against them, to my very last breath.
The Light

And so it begins
A life a sin on a pitch-black road to purity
on an adventure with a end I cannot see
doing my best to travel without making a sound
but each step I take resonates the cracking of egg shells that tells the tale of my journey underground
where the only occupations here are hazardous to be the assistant to the one who killed Lazarus to feed hells fire manufacture prison barbwire
or to repair the tools of slaughter so commonly used by the henchmen of blackwater
so for the sake of me, I took the apple and planted it far from the tree
where I can separate my fate from where its been placed save face and never allow my enemies to see me fall from grace
so I keep digging trying to find a way out this hole
perhaps another realm filled with bliss, happiness and pure souls
but deep down I know I wont find such a place so deep underground
too much time here spent fighting demons who attack without reason who were raised to devour the hand that feeds em
but I know what monsters the surface world holds
who still fight for the illusion of power and absolute control
so I dig and I fight with all my power and might hoping one day I can crack the surface and witness the light
for I feel that day is nigh
for my labors been true and my fruits will soon scrape the sky
cause in this world, this place of two-face's and half truths,
the strongest factor I possess is the depth of my roots
for the temporary and weak have come and gone
and this life is a game of survivor and I am the strong
the pinnacle of what many consider sinnacle
trained in the dark arts a barehanded remover of hearts for an ancient ritual
for the price of my sacrifice might be my own life for I do not target the common who live life just to pay rent
for if it's the last thing I do, I will single handedly sacrifice the one percent
for now I know I am not the only one who would rather live by the sword and die by gun and to turned the brainwashed into anarchists with the way that I pun
than to perpetually persuade the sheeple that the only point of this life is to get shit-faced and have fun
for I may not be a genius but I have figured the final sum
the day is drawing near for the final battle of the 99 versus the one
and they've been able to keep the rebels subdued with lies they pass by your eyes everyday on the news
so those like me trained and prepared to take the creed rely on those passing by in the underground for the information we need
for you see a proper uprising is always performed with precise timing
to signal the fight a glance a look a handshake of our own custom make
for my underground journey has reached its final stop
and I await for the signal
the flaming arrow shot in the dark of the night
that thickens the plot and with a Hip Hop I emerge from the underground ready to wage war in the light

Im Sorry But I Just Dont Give A Fuck

It happened again, my family (specifically my brothers) called me anti, and for those of you unfamiliar with what it means when somebody calls you anti, it means they're calling you anti-social. And I will admit it, my social interaction with other humans on this earth usually comprises of ordering an item of food or exchanging various types of kicks and punches with them. Now I've never been much of a social butterfly but this may be due to the fact that I still perceive myself going through the maturation phase while being forcefully lodged in my individualized cocoon. And to be truthful with myself, this goes double for the opposite sex. And to be even more truthful I accept this ill-intended trait that those close to me try to enforce down the tightest section of my esophagus whenever possible. And yet to brutalize myself even further with truth I will admit it, my v-card is still very much intact, I have never even been on a date, I've never had a girlfriend, I've only ever had three friends in this life at all (who I lost contact with during high school cause they've had plenty of problems of their own) and hell, I've never even kissed a girl on the cheek. Yet even though I willfully admit these social faux pas I have no feelings of remorse or loneliness. This could also be due to the fact that in terms of tribulations and obstacles that I have had to overcome in my long-standing short life, this ranks at the very nethermost location on my list. Desperate poverty, homelessness, suicide, having to fight unjust incarceration, spiritual brainwashing and injuries that have compromised the physical dependency of my future are a few subjects that I have regrettably become too familiar with, so excuse me if I consider the fact that im still an anti-social virgin a laudable problem. God how I wish I could stare one of my brothers straight in the eyes and tell him that, however in the cold isolated world that I dwell in, these innermost feelings are something that I would never share with anyone, in fact if you were to meet me on the street or even sit next to me on the bus the most you would receive as a social exchange is a smile and a nod (no matter how gorgeous or nice looking I think you are). And yes I do know the reason in which why I choose to be this way, but that is something that I have forcibly forgotten long ago and choose not to remember. And no its not the fact that I don't want any friends, it's the fact that I feel I have very little to offer in a friendship and the fact that I know what misery loves most, which is why I don't wish to be in the company of anyone I would want a friendship with. Even still though, taking all these factors into account, I feel the best way to describe how I feel about the theory of everything is, I just don't give a fuck. And on a semi-related note, I actually enjoy this time of the year when I get to see couples come together and relish in the tides of togetherness, cause one of the variables in this continuous equation of life that keeps me going is the fact that not everybody is in the same emaciated shrap-metal laced boat that im in, cause if they were, then im not sure what the point of this life would be. And yes I know why my brothers and few loved ones that I have try to point out my flaws in such a brutal fashion to me, cause they believe that I am lonely and do want the company of others, in fact they have asked me on multiple occasions if I want a girlfriend and if I get lonely. But my answer never sways and is always a resounding "I just don't give a fuck" because that's the truth.
I know what I want most out of this life and I even know my purpose but I feel my purpose is almost a guarantee of a short and explosive life like mobster Danny Greene. And this is where it becomes rather humorous to me. It is only because of my desolate upbringing that I have excavated and explored the most inner-cavities of my soul and how I fit into this equation of everything, rendering most every other item of what you perceive as significant and necessary in this life as useless and ineffectual in mine. So if at anytime I came off as pathetic or sorrowful, than I just don't give a fuck cause your sympathy and acceptance is not something I have ever wanted or needed. This is merely who I am and who I always have been whether or not it has been welcomed or accepted (which it rarely has been). I've lived my whole life like this, but its only until recently that I have fully accepted it myself, so take these ramblings from an abnormally apathetic madman as what you will, cause I just don't give a fuck anymore.

The differentiation of suicidegirls and the world of porn.

Porn, its amazing how that one word can conjure up either feelings of intense sexual arousal or make the individual picture a gorgeous woman with a constipated grimace on her face from taking a foreign object so far up her ass that she can taste it in the back of her throat. And it seems to me atleast, that this is where the dichotomy of porn becomes evident, between to world of "softcore" porn and well, everything else in the porno biz. Speaking or rather writing from the perspective of a well-adjusted male who grew up in a time when porn became easier to access than your parents liquor cabinet, I've come to realize in my time here that there is a clear separation between the proper representation of one of this lifes most intimate experiences and porn. The porn industry itself like many other forms of industry here in the U.S. has suffered a tremendous spike in consumer loyalty due to the omnipresent force that is the World Wide Web. In response to this inauspicious shift of market your average porn corp. and pornographer have made the decision to appeal to the inner sexual psychotic that most men keep well hidden in their day to day lives. In fact during my viewing of a recent documentary on the porn industry the directors of said documentary interview a porn director at one point of the movie at an adult entertainment expo. When they ask his opinion on why porn is seeing such a grotesquely radical shift in terms of art direction, he merely replies "its all been done, theres nothing original anymore in this business, I mean how many cocks can you put in a girl." And I feel that this statement by this psychotically perverted lame excuse of a director perfectly sums up the sexual psychosis that is coursing through the world of porn. Porn however is not a new source of entertainment in this world and can be dated back to brink of society when many of us were still wearing toga's and loincloths. What is new however is the dastardly disgustingly fucked up content that many new producers of porn are trying to pass off as "radical erotic art." These so called producers however don't have the slightest inclination in my opinion of the harm they are causing to every curious boy and girl who has easy access to the Internet. Now speaking as an up and coming videographer it is far easier for me to see the real intentions behind this insurgency of defacing the natural beauty of the female figure. Now as I mentioned earlier porn is anything but new, but the new factor in porn is not to properly portray the beautiful and quite frankly awesome act of sex, but to enact a new era of porn in which the woman is a conduit for the most disgusting and degrading acts that the human mind can fathom. Now mark my words and judge me as you will but gorgeous woman being bound, gagged, beaten, spit on, seemingly gang-raped while being called a dirty filthy whore as they cry bitterly with the scene ending with a fake act of their throat being slit will never be porn, that is the very essence of evil. To skull-fuck a woman so violently and bitterly that it induces vomiting and tears of anguish will never be art, no matter how much those producers call it that and as this trend of pornography continues I fear for the sexual psychology of every male that is being born in this world of instant access porn.
But since my time spent here on this sanctuary of what many consider a "soft-core porn site" I've noticed the number of people that use this site for much more than a plethora of tits and ass. Unlike most porn sites that cater to the closeted desires of your average creep this site frames the female figure for what it should be, an illustrative model of individualized and natural beauty that every woman is born with. As like many of the other men on this site I have no desire to debauch a woman due to my own insecurities, instead this site delivers the exact example of what I want to see, girls proud of their unique beauty, girls so far different than the slipper delivery, dinner ready by five homemaker image that was norm just fifty years ago. Girls who have acknowledged themselves as the oddballs and outcasts of their respective social circles, girls that are unafraid to commit social suicide, simply put, suicide girls.