mamet hates Ron Paul more than any other person, ever.
I'm private
So, I am absolutely in love with my new school. I could use any number of cliched adjectives to describe my students, and it still wouldn't do them justice. I honestly can't believe I lucked into this job.
Also, Facebook can kiss my ass.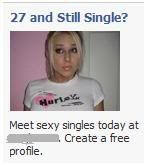 Oh my god, you're
still
single?! At 27?