XFinalGambitX wishes you a Merry god damn Christmas and Happy fucking new year ^_^
I'm private
age: 25 (May 25, 1987)
MEMBER SINCE: February 2012
occupation: Massage Therapist
most humbling moment: Running out of mountain dew and sobbing in ambivalence.
fantasy: Nuru....ohhhh Nuru.....
sign: Gemini (FEAR THE TWINS)
crush: Tali Zorah Vas Normandy.
body mods: 10 Tats and more coming. (ask me about them) Pierced Nipples (removed) >.<
makes me happy: Cats, music, fresh ink, massage, RPG's, friends, sleep, the internet, zombies, Stars, Quarians, life.
stats: 1337 HP STR - 20 (5) DEX - 26 (8) CON - 18 (4) INT - 18 (4) WIS - 24 (7) CHA - 28 (9) N3rdl1f3
into: Video games, Tabletop RPG's, comics, music, writing, tattoos, reading, movies, Continually searching for REAL vikings.
makes me sad: Energy sapping vampires.
heroes: Anyone, real and fabricated who has given me a shiver down my spine and inspired me to be more than just human.
This blog has been a long train coming and I am going to do my very best to do one weekly. I have been getting out of my funk. I have had this super lame annoyance making mostly every woman I see unattractive and a little revolting at times. (excluding most people on here
) This is clearly a defense tactic of my mind to stop me from wanting to chase any pretty face. I have to say that I wanted to stay single for much longer than this. I am gonna stand by that. I pride myself a little on being a loyal and honorable man and I am going to see this through. This, however, we will not stop me from hitting on the most of you. That is just the Gemini in me and so god help me I love it.
TATTOO UPDATE!! This is 3-4 sessions from the last blog with tattoo update. So lets get right down to the nitty gritty beautifulness.
This one is the front part, Getting the blue waves put in the background of the water element section of this arm. The ditch of the elbow was probably worst than being lit on fire.
Back side to that. The elbow was FUCKING horrific. I had been told by a lot of individuals that it is the worst part of the body to be tatted. I know believe them and can share in their pain.
It also doesn't help that I wanted solid color around the elbow. Also on the elbow itself. On the bone of the elbow it wasn't too bad, it was painful but a bit of a time to catch my breath before doing the areas immediately around it. We tried for a half an hour to have the color STAY but it still didn't take in some areas. Next session we will go over it again.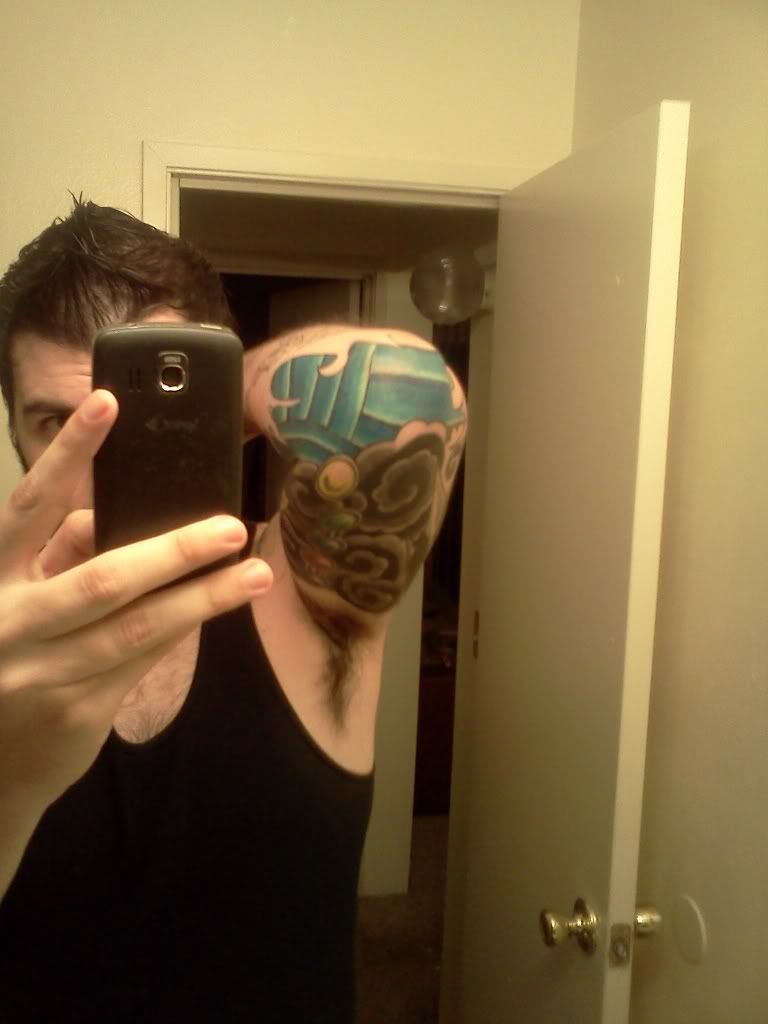 I just like this pic :3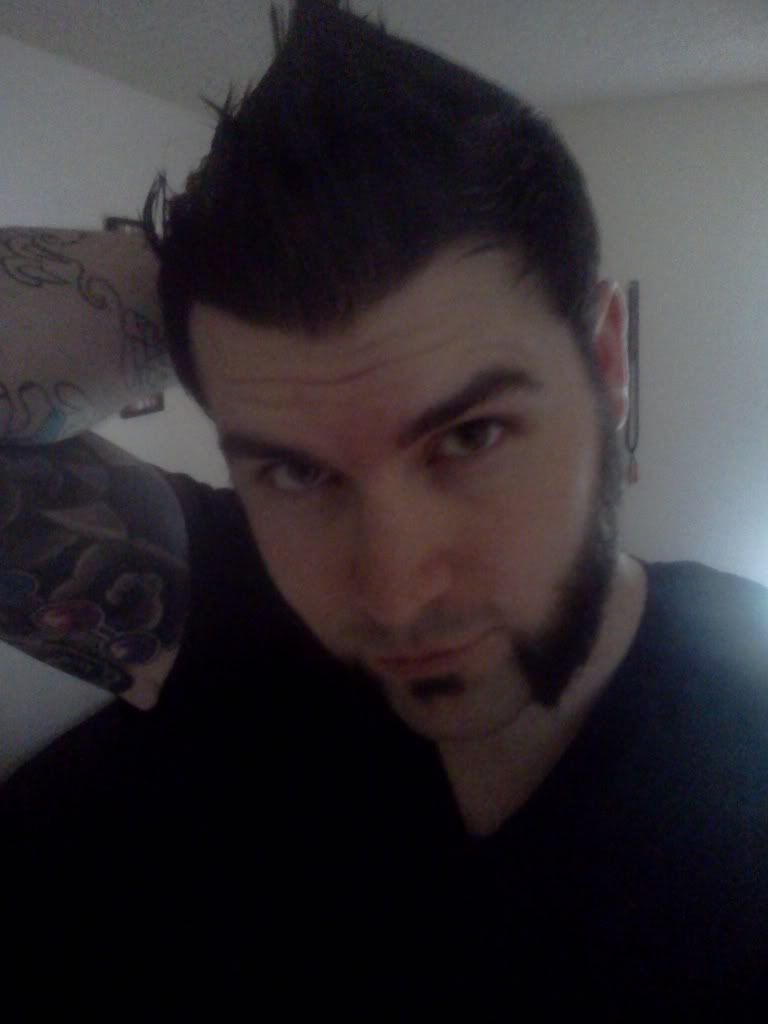 I have been listening to a lot of Die Antwoord recently. I don't know what really appeals to me, whether it is the pretty good rap styling, their odd ideas and image due to the lucrative genre they created for themselves or the apparent underdog story they preserve. Either way, this song gets my ass movin' and rap handing with the best of 'em.
(Expand...