I'm private
Hello everybody =)

This is just a quick update to prove I'm not dead or anything. Life's been getting in the way (lame excuse, but yeah).

In the past month I have;

found someone I thought I connected with (that was a mistake)
had my hours cut even more in work (that sucked)
found my writing bug again (this is good)
and started a journal.

Pumpkin has acquired a mouse friend, and a cat friend (as a result of the mouse).

One of my best friends is coming home from London this week, so I'm excited to see her, and will hopefully have loads of photos to upload soon (because this all seems a bit bland without it)

M x
It's been a good start to the summer. And I wanna first share that I got A's for my coursework! I'm so insanely pleased =D
My friends and I went camping to Loch Lomond at the start of the week. It's something I'd never done and never thought I'd do, to be honest. But it was amazing fun, running about in wellies, dancing in the loch, eating marshmallows before they incinerate on the fire. Getting bitten to death by the midgies wasn't so nice but hey, can't have everything.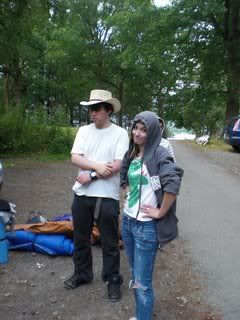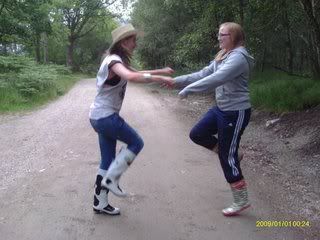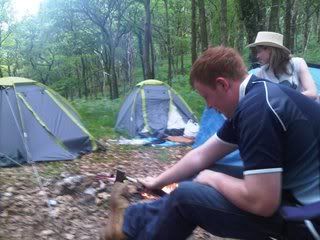 We all look proper gross in some of them, but that's what not having a shower for a few days does to you.
I went to the Royal Highland Show last weekend too. Saw loads of horses, sheep, sheepdogs, goats and cows. That's where I got my awesome cow wellies too (if anyone was wondering...)
Lastly, my friend's started a magazine which is set to launch later this year. As a contributor for it, I've been writing on the blog (which we're flogging like crazy right now). So I'm shamelessly gonna post the link here to try and get people interested. It's more a woman's mag, but if the men are feelin' it, I'm not gonna judge. Tell your sisters, your lovers, your aunties, cousins, dogsitters, whatever.
http://tantrummagazine.blogspot.com/
Have an awesome summer xxx
I have been busy lately! But college is over for the summer, which I'm super happy and relieved over. I can take a break, put my feet up and not think about editing that stupid six minute doc. It's finally edited, I won't be in suite six til this time next year.
As well as all the actual college work I had, I was helping out at my end of year show on Tuesday. It was at The Hub, and there was free wine galore (which meant one of our classmates got sozzled and starting calling big ears a wank and my friend's mum a milf. To their faces, of course). Was a pretty bitchin night.
I've also been at formal events with my buddies;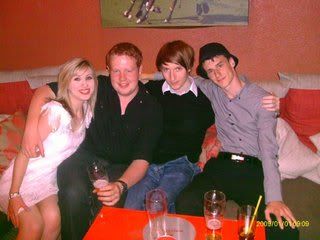 Frolicking in the sun;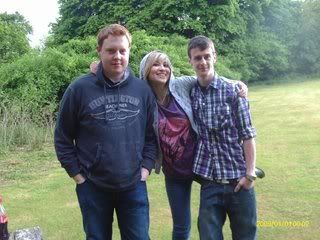 And spending time with my one and only;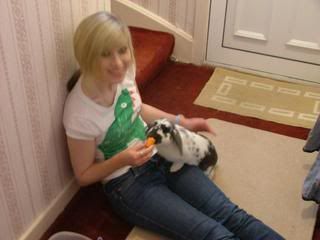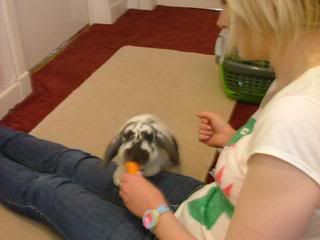 Bring on the summer =)
M x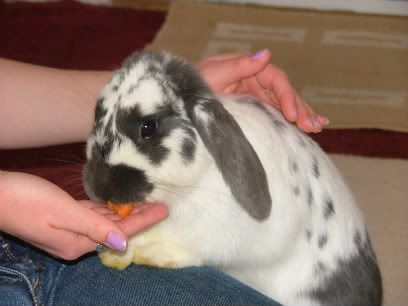 It's been so hot this week, can hardly believe I'm in Scotland. I've been sat outside a lot of the time with the rabbit, or playing with the fancy new equipment in the college. It's been pretty awesome.
So as you'll remember, my birthday was on Tuesday. The exam went pretty ok, and we were out with the new equipment then, too! It was awesome. My friends threw me a party as well, and since I'm such a lucky girl, I got two birthday cakes! I love cake
And also, the steak pie was a-mazing.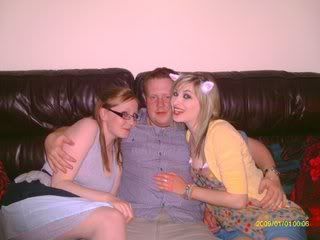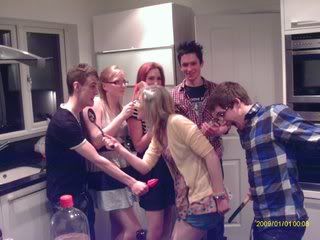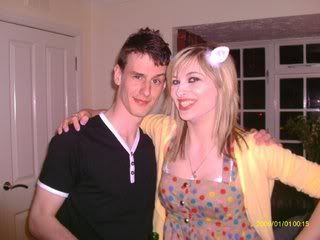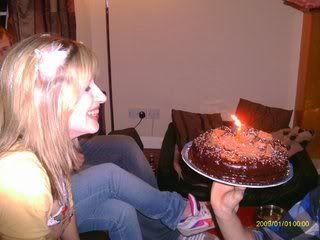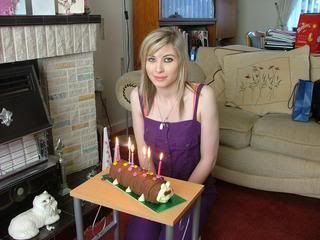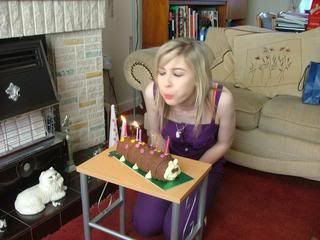 All in all, turning 20 wasn't so bad I guess. I got to spend the day outside with the new cameras, and spent the night with my best friends, eating cake and dancing about. Aaaand I got some bangin' presents too (which included The Baseballs album and a mug with Pumpkin's face printed on it).
Also this week, one of my supervisor's became a daddy! (Actually, he already was one, but now he's got another little baby). It's all shades of great.
Enjoy the sun this weekend x
I've been in the college so much the last couple of weeks I'm starting to feel like I live there. I had my edit days, so my six minute doc is nearly complete! I just need to add the voiceover. I'm excited, because I hate editing and I'm so so glad it's over.

I've been on three shoots as well since last week. One, on Saturday night, was a ladies night for charity, a sail the seven seas themed one. So we turned up like utter morons dressed as sailors with all our equipment. It was an all girls shoot as well (not to let the side down, but it was unprepared, it has to be said). It was such a weird ass night though. There was a couple of male strippers (which was actually one of the funniest and most awkward things that's ever happened to me). One of them pure raped Lorelle's head, too, which she wasn't too pleased about. We caught a bit of it on the tape...

I was on a shoot today, too. It was about this guy who plays the bagpipes, and it was set in my old high school. Made me feel a bit sad being back there actually. I miss the place. A fitting choice to spend my last day as a teenager, too.

Yep, I'm 20 tomorrow. I don't want to be.

Wish me luck, too, because I have a law exam first thing in the morning.
At least it's steak pie day

M x
Oh my, what an eventful weekend it's been.
We set out on Thursday to Sheffield for the Buble concert. Eight hours on a coach is not fun, let me tell you. We got one service stop, and it was literally twenty minutes before we reached Sheffield. Pointless, yes? Still, we got to Sheffield in one piece (which is amazing, because the build up was intense).
To explain, my friend was meant to be driving, but his appendix ruptured on Sunday night and he got rushed into hospital. Between visiting him, panicking about whether he was ok and booking a last minute megabus, it was nice to get away!
But back to the story. We got to Sheffield and the concert was that night. And it was amazing. Truly amazing. He sang Billie Jean, and yes, there was crotch grabbing. What an awesome man. I met a boy there, too. It was a random chain of events. We were in the wrong seats, so I ended up sat next to him (and his mum) and he only got the tickets off Ebay two days before. He came out with me on the Friday night which was nice.
So, after Buble, we went back to the Travel Lodge and watched the alternate election. Gordon Brown, man, I didn't realise how bad his conversational skills were til I saw the whole "that's a big shop, what a nice age, nice to meet you, yeah" thing was repeated about twenty six times. Election results by the way, not very pleasing.
That's off topic. We went out into Sheffield on Friday, where it was really sunny and nice. When we went back to the lodge to have dinner, there was a male and female hockey team staying. They were all dressed as Wally (as in 'Where's Wally?'). It was the fucking weirdest thing I've ever seen. There was actually about 30 of them. I tried to take a sneaky picture, but it totally didn't happen. We went out to a bar after that and stumbled back in at half one, only to be woken by the fire alarm an hour later. Didn't get back to bed til quarter past three.
We were exhausted getting back to Glasgow yesterday. We left at half twelve and got in at quarter past nine. It was so worth it though.
I'll put the pictures in a spoiler for everyone who got this far and can't be arsed to go further.
Hope everyone else had as lush a weekend as me
x
This week has been super busy and stressful.
The folder deadline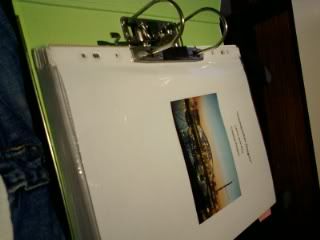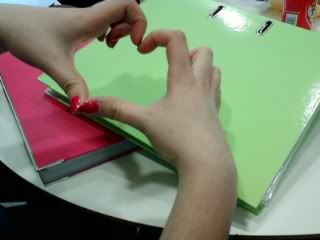 This folder is one third of my overall grade. It consists of 120 bits of paper (and I had to pay for every fucking printout!). Took four weeks to make, two hours to print. Just to sit in a cupboard and hopefully get me another A.
The charity event
My friend was holding an event last night as part of his uni coursework. I baked these;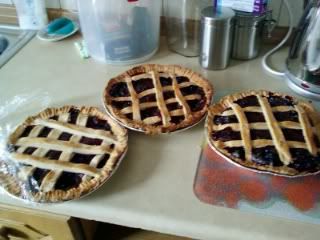 bought these;
and did this;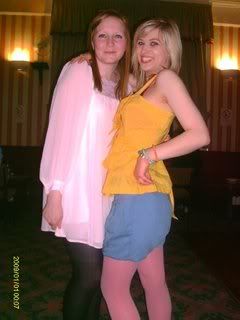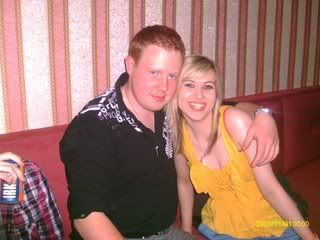 I had a lot of fun nights as of recent with my favourite people in the world. Those nights went along these lines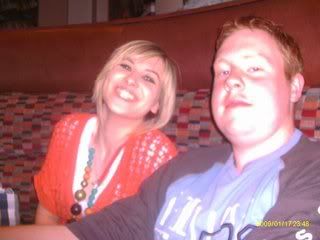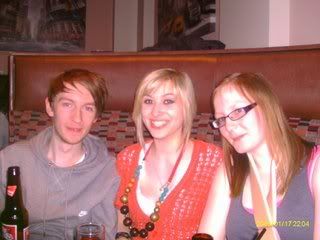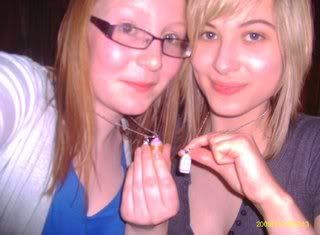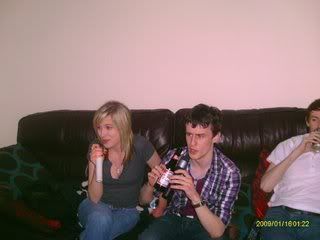 This sure made everything a hell of a lot easier
I had a weird dream the other night. I woke up thinking I was about to die. Absolutely no joke. I couldn't get up, I was scared. In the dream I was in more intense physical pain than I've ever felt in my life. Why am I mentioning this? Ponder it, and tell me your thoughts.
I went to see my dad's big band last night, Capitol. It made me miss these days.
That was when I was fifteen (I don't know what's going on with my hair, either). Band camp, how I miss you so. Seriously, those really were the best times. Except I hated the clarinet so it wasn't always rosy in the garden.
When we were on the way home, my friends had these guys on in the car. Turns out these sexy German men can make the most annoying song on the planet sound good. Give it a listen.
They do a bangin' cover of Leona Lewis as well.
Anyways, I was reading 'The Last Song' over the holidays. Actually, I finished it in two days so it's not really an over the holidays effort but still. I'm not a Sparks fan, but that book was really moving.
It's like, three weeks 'til I turn 20. I'm a bit upset about it, actually. I know that's silly. Birthdays usually freak me out a bit though. On the upside, I'm going to see Buble in two weeks! Yay!
Have a good weekend folks, listen to some music!
M x
I'm excited! Why? One of my best friends got back from Serbia last night.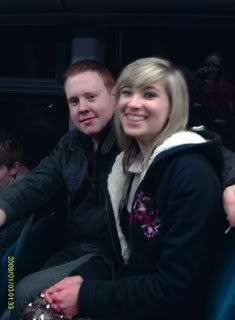 I missed him loads! We're all hanging out tonight, which means more of these times.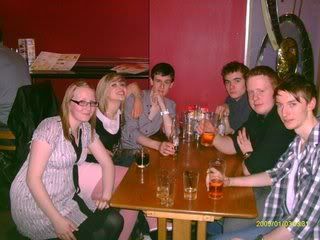 Yay.
Also (and this is a big also I think), we came second in the pub quiz on Monday. Second! We won a bottle of wine. It was shit but we drank it anyway. (Just for the record, I don't spend most of my time pissed, if anyone was wondering).
On my sober note, remember all that shit I was doing for college just over a month ago? I got 74% for it. That's an A baby, I've only ever had one A in my life, so I'm well chuffed!
By the way, Slash's new album; awesome. It's got a bit of everything on it: hot as fuck Adam Levine, M Shadows, Iggy Pop (love a bit of Iggy), it's really the business.
Yeah, I think that's everything.
Oh, p.s.
I spoke to my ex yesterday for the first time in like, three weeks. Was a bit of a heart stopper. I deleted all his texts when I got home. Moving on time is a definite goer.
M x
Hello everybody; happy Easter!
First of all, forget my lame little blog yesterday, I was having a bad one. Some things set me back a bit and some propel me forward, I guess yesterday was a bit about backtracking.
Anyway, forget that, let's talk about the good stuff.
We hit a new low yesterday. Lyndsay and me actually climbed through a bush to get to a McDonald's. We were stone cold sober, it was five in the afternoon. She wanted to eat then get back for Doctor Who (which wasn't as shit as I had expected, although the new guy has a pure spam). Anyway, I actually involved myself in the whole Twilight thing for the first time ever. Now my hatred for Robert Pattinson is justified, at least. The film wasn't what I expected, I'll be honest, but I left feeling extremely angry.
This morning was the usual. The shop was dead all day, our tills were broken, and a little boy came in after he'd lost his mum in Marks and Spencers. Usual Sunday.
I went back to my Gran's and we had a big family meal, which was pretty awesome. I'd made a summer fruits pie yesterday for dessert tonight, we had that along with a chocolate cake, a pavlova and a toffee cake. The whole meal was pretty epic, too. My G is awesome.
So I'll leave you tonight with this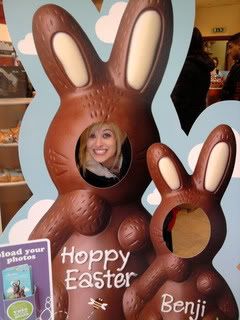 and this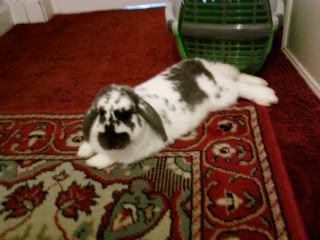 Have a good one
x