today I picked son for a walk and I heard something like a blast.
here's what I saw in the window: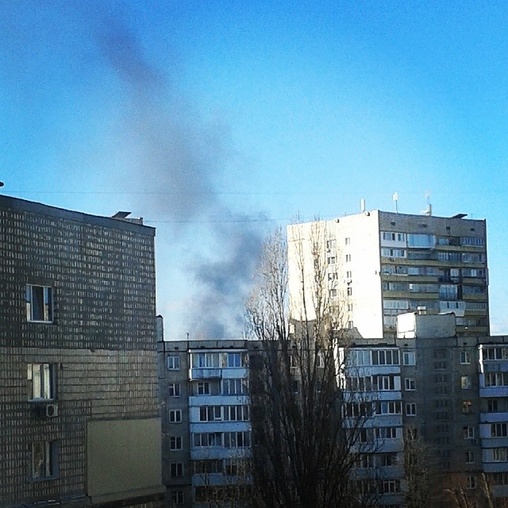 in the city there is something unreal terrible, there are victims. the entrance to the city is limited, metro doesn't work. how nice it would be confident in the future and to live in a peaceful country.
today I will show you my first and very modest exhibition ;)
by the way this my photo a very bad ahaha
Read More
thanks for the follow :0)
for the last two weeks we have shot 2 new sets. I hope you like it:) little preview for you:*
some random photos from my insta;)
by the way! soon I will prepare a photos from the exhibition of my pictures in "be smaкt english community cafe" in Kiev, Ukraine.
You can enjoy my works on 500px
Read More
Hey, I hope you're safe and ok...the situation in Kiev looks so dangerous right now!
pretty, pretty girl. I love your sets, hope to see new ones soon
I wish happiness to all of you!)
and here is how we celebrated) my belly before and after all the Goodies:
these presents were waiting for my family:
me and my honey
Read More
hurrah!
today I received a calendar Tama with my photography. I am a girl-September:)
very nice to finally see yourself not only in our Internet pages. this is my second publication this year (as a model) and the fourth publication in General (one of my photo hit Internet magazine, and in another journal published a fashion story where I was a photographer, but this is...
Read More
You're in my thoughts and prayers during these latest events at your home-front... well, these thoughts are different than my normal ones of you, I mean to say! ;)  But you always know you're in my heart!  ♥U!  ♥♥♥♥♥♥♥
Hi!)on instagram i see this http://instagram.com/p/hykwmwRrO5/ Can I become pink? Guys, it will be great)
if anything I am participating in the competition playboy here
I would be grateful for voice:*
You have such a timeless look 😍😍😍