I ended up acing all my classes this semester, which would have been unthinkable a year ago. I guess that's progress, but it's hard to celebrate the fact. I'm still far from receiving the undergraduate degree that would have been mine years ago, if I'd only managed to pull myself together sooner. Thinking about that creates an image of the person I should have been, a guy who didn't make the mistakes I made and thereby reaped rewards I'll never touch. It makes everything I'm doing now seem worthless, like crossing a finish line after everyone else has gone home.
Giving up won't make that feeling go away, of course. Instead, I'm stuck doing the best I can
under the circumstances
and hoping the life I end up with is, if not ideal, at least capable of making me happy.
Anyway, the final project for my journalism class was a profile on an Evangelical Christian ghost hunter. It was a confounding and depressing experience, and I wasn't satisfied with the resulting article, but I still got a good grade. My teacher even encouraged to submit it to a few local publications (Boston Phoenix, Improper Bostonian, etc.) for comments and (hopefully) publication in abridged form. In spite of myself, I'm hoping it gets picked up, if only because another published article would be something I could show off. I'm pretty sure my entire extended family thinks I'm a failure and a reprobate, so I'd welcome some evidence to the contrary.
You can download the goddamned article
here
, if you want.
There's also that essay I'm supposed to submit to the Thomas Wolfe Review, but that's not something to get excited about. Even if they accepted it, nobody would read it. Hell, I've put off doing a second draft for so long simply because I don't want to read it.
I'm working on a short story too, but that's just a personal thing.
P.S. I love Amy Pond.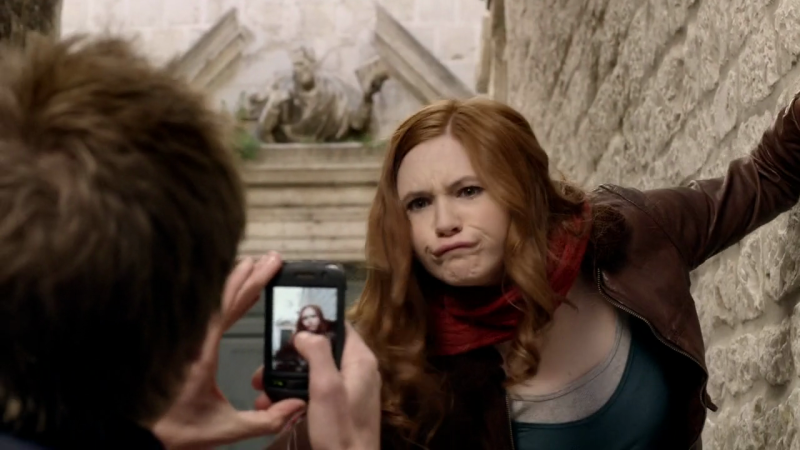 I also love my new Kindle, yaaaaayyyy.