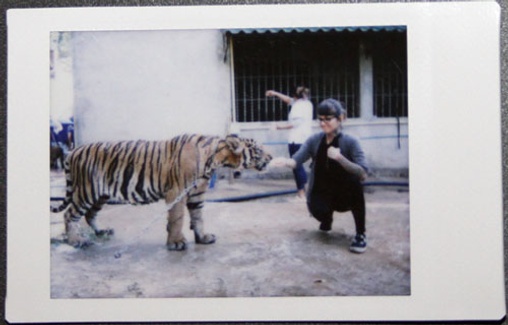 This week's blog assignment from Missy &Rambo is "Write about your favorite place you've traveled to".

I haven't traveled nearly as many places as I'd like, but those of you who've followed me for a while now might recall my international adventures from a little over a year ago! (Full blog HERE)

My original plan was to spend about two
Read More
Love. Motherfuckin' love.
Love is so wild &weird &wonderful.
It's like anything worthwhile, though…It's full of challenges &lessons learned &falling down, but getting back up again.
My favorite part? It makes everything seem kind of magic.
Read More
(photo by @thelabrat)

This week's blog assignment from @missy and @rambo is "10 Random Facts About You".
Without further ado...
-The first color I ever dyed my hair was purple, in second grade.
-I developed an allergy to cats sometime around high school, but I'm still a huge cat lady and just put up with the itchy eyes and sneezes! (You get used
Read More