Sybil is a happy jellyfish.
I'm private
i decided to use the profits from my freelancing
towards a trip to germany
a nice lone adventure

i like to make my dreams come true
since no one is ever going to do it for me

Mein Herz ist mein Ausfall.
sunday a few friends and i went to the new york ren faire.
HUZZAH!
decided to make the most of my unemployment
so...
FINALLY BOUGHT WEBSPACE
up now are:
videos
resume
artist statement and pics from senior show.
click it.
apparently i'm plagued by hives.
they don't know why.
i've never had them before this month.
they put me on anti-anxiety antihistimines.
they make me have slight hallucinations.
it's not as fun as you might think.
oh well.

PARTY TONIGHT!

i got drunk, i fell down.
there's a chunk out of my elbow.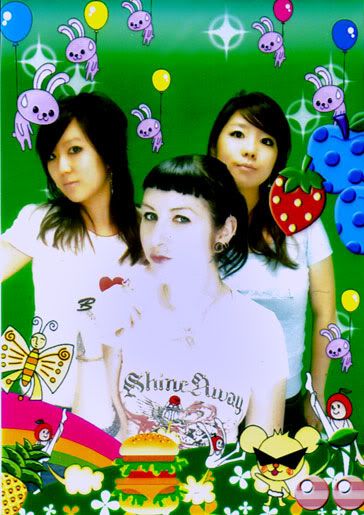 still feeling jet laggish
groggy weirdness ugh
back from japan
expect pics soon
right now though my body's confused
my uterus is in a tizzy
and my stomach needs to be retrained
Tomorrow I leave for the other side of the world.
I'm hardly packing anything to leave room for:
Hello Kitty Paraphernalia
Anime Things
Clothes from Harajuku
Gifts for Friends
and if I'm super lucky the new Pearl Pink DS Lite
(coming out in Japan the day before I leave)

Sayonara.
just bought a ticket to japan.
chris cunningham.

where are you?