I'm private
So in lieu of all my "poor-me" posts, I think it is time for a quick, nerdy one.
Someone please build me a PC capable of running The Old Republic and WoW!
I will be happy to pay in homemade baked french fries and blackberry/lemon jello. :]]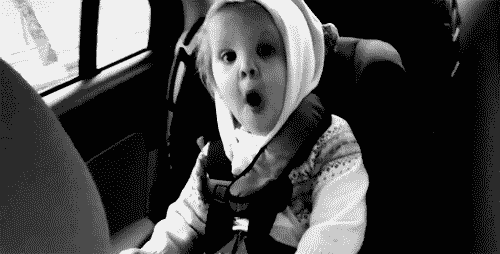 I need a man that can tell me no and actually have a stable career.

I don't think that's too much to ask. ;]
Did something I probably shouldn't have done, but I really don't regret it. I'm getting to the point of being comfortable in the things I want or need and fuck the rest. Turns out, I like living for me.
Someone finally has internet in their house now! :]]

Everything is sort of coming together now. IKEA has taken a good chunk of my money and I really couldn't be happier. I'm getting into a routine with my house and the gym and actually being social. Things definitely feel different here and it feels like a good change. I got my job back yesterday! I'm starting back at the bottom, but I am going to fight my way back up the ladder and hopefully even farther.

My marriage is in a bit of a shambles, but even now, I'm okay with that. I'm learning how to do for myself, for the first time in ten years and I couldn't feel any better. It's unfortunate but I know how much of myself I've lost trying to live dictated by what other people think. I'm learning not to put so much thought into everything and just "go with the flow", I feel like this is going to be a good year for me and I can't wait to take advantage of it.

:]


EDIT: I want to be single and I'm angered that I'm not. That is all.
The townhouse is finally mine! The U-haul is completely unpacked thanks to my husband and my new neighbors (who fucking rock). I live about fifty feet from the beach, the gardening shop, the bicycle store, and a quaint little coffee house. Pictures will definitely be coming soon.

I'm absolutely loving my life right now.
Finally settled in Florida. I'm about fifty feet from the beach and I can't seem to continue my anti-social Vegas lifestyle. I'm at the dog park with my da Vinci every day and walking in the surf at least twice a day. House hunting is coming along quite nicely and I'm waiting on a townhouse viewing today. :] Jobs should hopefully fall into place. Other than my dad, I'm not missing Vegas at all and that's the best feeling I could ask for.

Florida is going to turn me into an alcoholic and a beach bum and that's pretty fucking eventual. :]
Getting through a sick day with Lego Harry Potter and bud; my two favourites.

Florida in twelve days; many more updates to come once I get there; might finally get started on the Hopeful status. :]]
It's been a while since the last update and a million things have transpired.

The roommates moved out and now my two bedroom apartment has become 'our' home. I've moved most of our stuff out of boxes and cleaned until my fingers almost fell off. There is still a tremendous amount that needs to be done and my OCD is never quite satisfied, but it's getting there. My tattoo artist needed a place to stay for a few days and that rewarded me with a set of couches, end tables, a tattoo chair and pictures. It also rewarded me with the best thing that could come into my life and that's a little pup by the name of da Vinci. <3 My husband has fallen completely in love with him and I adore it.

I finally took a vacation from work and I've been bed-ridden the majority of it. I think I pulled a muscle in my back and I have been unable to bend over or decorate or do anything I really planned on doing. On top of it, I am supposed to be leaving for Florida tomorrow and I haven't packed or done anything to prepare. I've been tired and stoned to ignore the pain. :[' I'll drag myself to Harry Potter World in a wheelchair if I have to haha.

Outside of that...I've been a little unhappy with myself physically lately. I feel like I have eating entirely too unhealthy and just treating my body unfairly. I haven't been exercising or really doing anything outside of going to work and coming home. I'm unhappy...I hate it. I've vowed to stock up on groceries when I come back [I've discovered Fresh n Easy!] and stepping up on working out. I know da Vinci wants to start getting out of the apartment too. :]

I think a nice cup of tea will do quite nicely right now...even though the light in the kitchen is out and I'm using candles. <3
I'm a major fan of my husband, my lime green ds lite, pokemon pearl, bones on netflix, and cheesecake bites. In that order. <3
I love love love days off, first off. secondly, I love days off that are spent with late mornings in bed with the boy, bioshock 2, sugar-free monster, and pampering myself. going to get a hair cut later (zomg bangs!) and getting my eyebrows threaded for the first time. :] pictures will probably be coming tonight. for now, going to smoke a bowl and play 360...little nerd <3

how are you lovelies spending your day?