Maxx enjoys clicking "Not For Me" on every set from random friend requests.
I'm private
back from baltimore
I just got some photos of my birthday donut delivery from my spontaneous-friend, Meike
yay. fun day.
"life is simple
be happy and make money
the money is for travel and food
beyond that, just pursue the happy"

also this:

i love living in 2009.
My kitty cat, Ray, died today.
I'm sorry, Ray.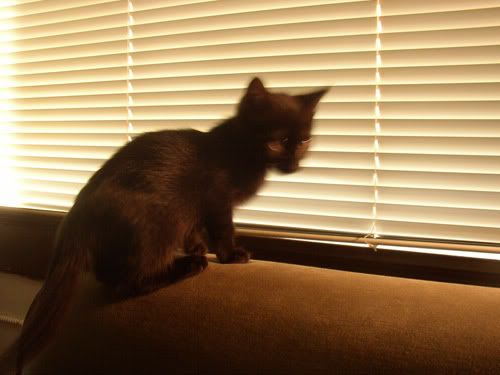 this is her as a youngster.
We (well...Jeremy and Dan) are on the cover of the Baltimore Sun!
yay, this movie!
nevermind that being an adult stuff.

I've been listening to Wild Wild West on repeat all morning and getting in a food fight. then i offended some homos.
girlfriend asleep on my shoulder
cat asleep on my belly
spent the evening watching pootie tang
glass of better wine than i can appreciate in my hand (i dont like wine. the boxed variety does me well)
36 hours until i leave to baltimore for 5 weeks to cut a movie

lunch date with my dad
my mom is moving in while i'm gone


beyond that, been able to work a shitload on some high end projects and amazingly not drop the ball. I'm trying to be an adult. so far...better than i expected.
look what i just won.