I'm private
So I havent posted anything here on my journal for awhile but I thought I would get some stuff off my chest.
I guess I will start off with what i going on with me and my work. I have always been pretty devoted to my job I have been there for 10 years , I am in sales and I sell Computer accessories like toner cart, Dat tapes, mailing supplies copier and fax supplies the whole gammit.
And I have made pretty good money but there has always been a political structure at work and its always bothered me. Once there was a room with about 30 salespeople all doing the same job and pretty much making almost around the same pay. We had a manager who decided to take in a salesperson as an assistant manager.
As an assistant manager there were perks but also his business seemed oddly to almost double as if the manager was kicking him down some serious accounts. He kept it on the downlow but it was always apparent. Later the manager quit the job and low and behold the assistant manager was given the managers position. The difference here is we never had a sales person/ manager at the same time. If you were a manager you had no accounts but the owners decided it would be ok to do it this way. Of course as a manager now he had all the power to gain more and more like a tyrant
especially when a salesperson would leave the company he would skim the top of the accounts for himself and give away the bones to the rest of the crew and sure enough alot of people kept leaving. Now maybe I am headstrong I always thought the best way to get an account was to earn it yourself but if an account was given to me I will work it as best as I can as well but when your seeing those who kiss ass gain more and more accounts and almost double their income overnight it leaves you feeling unjust. Such as when the manager made another person assistant manager and next thing you know that persons pay doubled almost evernight.
the worst thing was being taken in the back for monthly overviews and being compared to the success of the others when all my work was genuine I always refused to kiss ass and I do my own thing i figuered it was just a matter of time and something is gonna break.
Well to try and make a short story in the last 3 weeks or so we lost a salesperson who I eneded up getting a decent amount of his accounts they finally did a equal split amongst us all of course the manager got his, then a week later the assistant manager decided to leave the company. Now he is leaving the company but he is going to still work his accounts somewhere else but I knew the owner has no choice but to issue me some serious accounts after being there for 10 years now i finally have some accounts to deal with also i am not afraid of competition now I will win over these accounts i am going to take all that aggression and use it against him at his new company. Not to mention I have better sales skills and customer service skills as well as work ethics. Well this was the case up until Friday. The end of the day THE MANAGER also said he will be leaving the company as well most likely will be doing the same thing elsewhere and now I am in for some really big shit as far as accounts and competition. This could be the greatest thing for me the only thing I am worried about is for one i dont know if i would want a manager job and another I just dont want the owner to throw in the towel because i have yet begun to fight. Who knows I just may increase my paycheck by thousands of dollars just by having held my mud all this time and not kissing ass or overly compaining. All I had to do was hold out
I mean shit I know have seniority over the remaining 8 people left. With all this will come an enourmous responsibility. But Im not too worried about it , we will see.
I DONT WANT TO GO BACK TO WORK TOMO ......NOOOOOOO!!!!!!!!!!!!!
Shaye Saint John
"Feel free to explore all the treats I have for you!"
Hello, again... I have seen some really weird videos in my life, however this one gets the Fringe Video award of the year. Shaye St. John is a Los Angeles performance artist who makes short films called 'Triggers' which tell real-life stories. Shaye Saint John has been quoted as being "...the mentally ill victim of a horrible car accident who lives inside a secret desert compound with her collection of broken dolls..." The "disabled" Plyllis Diller look-a-like, with plastic hands, and badly beaten prosthetic legs is surrounded by mystery. Why cover up your face with a mask? What happened to your arms and legs? What was the accident that left you so disfigured? Why is your very special friend Kiki a burnt baby doll?... Maybe these short films will answer these questions and more. Perhaps we don't want to know? The wheelchair using Shaye Saint John, is followed around by film-maker Eric Fournier who also resides at Shaye's compound in Los Angeles in order to film Shaye, at a moments notice. Distributed by Indican Pictures this short piece has [a "pre-accident"] St. John arriving at a party with the very burnt Kiki doll, a rude comment sends Shaye into a rage which make the two leave the party. Very similar to a late night cable show called Weird TV [www.weirdtv.com] that was broadcast a few years back, here in Canada. This short opened up at theatres as an intro to Veit Helmer's film Tuvalu [www.firstrunfeatures.com], however it was shortly "pulled" for "being too disturbing". The banning of the short 'trailer' sent Shaye Saint John screaming with rage, and almost caused another accident.
Shayesaintjohn.com
Shhhhhh Im shroooming
ok what is the deal , im tripping ballz and enjoying the deepest meaning of peace , why are there all these god forsaken distractions going on, my phone wont stop ringing, people knocking on my door, a baby crying outside my apt window kids yelling and screaming and running up stairs ,its like chaos and peace are at war and i am in between
in what seems like minutes have I been taken to the highest level of peace and flowing of love in my heart only to be dragged down into the darkness of my inner rage from poking yapping toiling yarns of angy chaos , love and rage feels so similar yet the need to coil up into a ball and screeem from the toll that life takes from me , when the walls of good and evil are torn away the one thing that seperates us all is passion and the strength of it. My mind is pretty fast right now its hard for my hands to keep up with my next thought
The song im listening to right now is "It feels so good" by Sonique , it brings back some great memories, why is it that some songs can make you almost feel your past , why is that my past is so treasured and why is it that I hold my past so treasured yet I hate my future , why am i crying right now .
There it is again the chaos of the sreaming children, Somehow i think that maybe it keeps me grounded from feeling to much.
Here I was thinking that taking some shrooms and looking at some beautifull naked women would ease my troubled mind. Now I find myself on a rollercoaster . The naked women only make the ride more pleasant.
Sometimes I think God is like the keeper of a lucky Bamboo plant. As long as there is plenty of water in the bowl it will thrives so you tend to forget about it and do other shit and when you forget about too long its too late. Why did that make sence to me and now i look back and it doesnt. How weird is it that the mere thought of having a cigarette right now comforts me more than if i actually had one. I dont smoke. well only when i drink and
, ok its silent right now and all I feel is my spine tickling me.
Is it strange too always think in metaphores. Why do we need metaphores .
So earlier today I realized that I am Narcoleptic . This just started happening to me recently. Sometimes while I am working ill feel like my eyes are heavy and i get sort of crosseyed and then I still feel like im working at my desk but someone I work with will wake me up and it sort of startles me because I already thought I was awake , I mean I was dreaming I was working. Its like im dreaming before I fall asleep and bam I get woken up. I work in a room with 30 other people and its a somewhat steady flow environement. Its embarasing to be caught sleeping like that , I even have a code word that my fellowi empoyee uses to wake me up and that the numbers 125. Its funny cause i wake up and go right back to work. It must trip some people out to see me do that but to me its like my eyes just close for a few minutes and i become catatonic and almost hypnotised and then bang, right back to work i go after hearing the wake up numbers .
. LOL i knew i shouldnt have kept a journal on my mental voyage cause i realize that the Narator in my head wont shut up even at the most mundaine of tasks
So tonight I shroomed for the first time in 15 years , Was ok i was expecting alot more visuals I started with a gram and an hour later ate the rest of my 8th . Over the last few years I found that I dont like getting stoned anymore and that I get too many panic attacks to really enjoy being high and with all the shit in the world news going on i guess its better to keep a clear head most of the time anyways because otherwise I would be getting high everynight spending all my money on the KInd. So I was sort of aprehensive about doing shrooms , I remember all the acid trips i did when i was young and now that I have a different perspective on life i dont know if i could handle letting go of my self control even for a little while. But it wasnt like that the only thing that really happened was I lost a little time consciousness and got some minor visuals and a nice chest and body buzz. I did this home and alond cause i was afraid of a bad trip but I would do em again it was extremely mellow and being outside with good company would even be better.
P.S I talked to GOD tonight , nothing ,much was said just got a pat on the head and an affermation that we are still tight.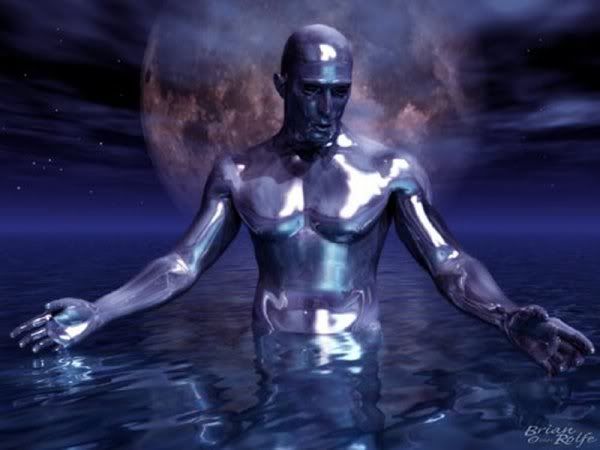 Its Friday. I have been watching Globe Trekker and Thirsty Traveler to much lately and now I have a travel bug up my ass. I plan on going to Rosarita Beach in Mexico next weekend for the Jazz festival and staying at the Alama Hostel just to meet other travel heads and then weekend after I am gonna go to Frisco for the first time and stay at the Adalaides Hostel and meet more travel heads. Should be fun. P.S I could spend more for a hotel but I would miss out on the whole Globe Trekker backpacker experience. Next I want to ride the
Green Tortoise Bus
. I guess I am a hippy at heart who still has faith that the world is still a peacefull place.
yaaaay its wednesday. Made it to the middle. Why have I been dragging ass all week. Ive been nodding off at work. I guess my 5 hours of sleep a night has been catching up to me lately.
I hate mondays. I dragged ass all day long, alomst nodded off a few times at work today. I came home to 100's of little knats today in my apt and i was sickened. I found out where they were coming from. My garbage can. I guess there was some old fruit and as soon as I moved the can 100's of these little bastards came flying out so i waited a few minutes hoping they would all go back in and ran out with the can and threw the whole thing into the garbage bin. There must have been 1000's of these little evil creatures along with larva maggots. The whole time im running with the can these things are flying in my face in my ears,in my eyes and trying to get into my mouth. Tomo im gonna get some fly paper for the left over bastards that stayed in the apt. These things are like houseflys but smaller and much more daring. God I hate bugs