ibankoibra \"bad thought are only thoughts and so they can be changed\"
I'm private
Please tell me this is a fake
I'm feeling so lame
Ok London trip:
4 days and 3 night are too few to see London well...and if you think i and my friend were drunk almost all the time you can imagine how the time look few
The next time i'll go in London from Wensday to Sunday to see a more active nocturne life (i was in central London in night anly monday night and a lot of club were closed)
Bytheway London in great and Camden town is AWESOME!!!!!!
The beer is incredibly good, i drink only beer from morning to night, and from the second day only Ale. There are so many different tipe of Ale that i don't remember their name... o perhaps i was to drunk
I spent a lot of money in Camnden Town because i buy a lot of things. I'll post the photo of the most spectacular ones in the next day
Special mention to:
- a singer that in monday night at 1 o'clock arrive in a club, behind a fish&chips (yes BEHIND a fish&chips and you could enter in the "dancing room" only if you buy to drink in the fish&chips...and there was only beer in the fridge .... i love that place
). He play '50 and '60 songs like Elvis "the King" Presley. More than an 1 hour of good fifties music!
He look like that: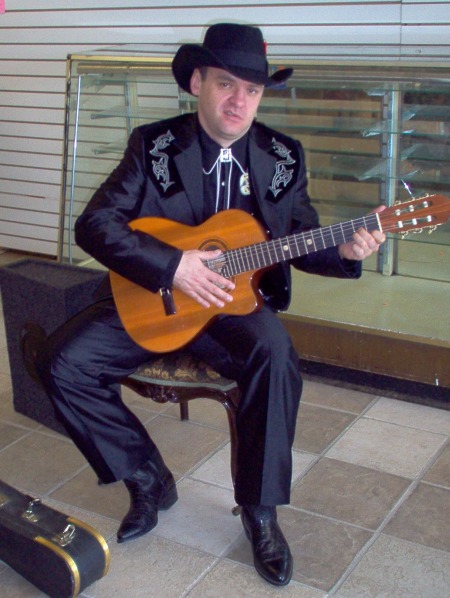 Second, not so special mention, to a taxi driver that tuesday morning at 3 o'clock lost himself, and us in his taxi, in the way to our house...we arrive at home at 4.30 (the house is far at maximum 30 minutes of car from where we were), tired and drunk....but we lough a lot!!!
The only bad part is i didn't find black&velvet zebra trousers that i'm looking
for!!
Damn where i have to look for it?!?! ... segguestion required please...
In the end I LOVE CAMDEN TOWN!!!!!
I return from London
I begin to be able to understand only today
So at brief a post on London expirience!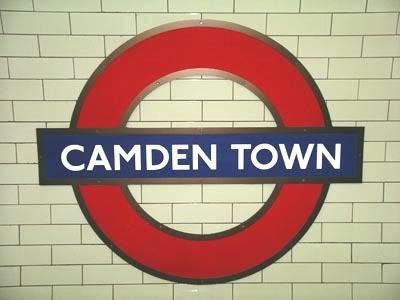 London Incoming!!!
Tomorrow London!!!
This night have to be a quiet night, few alcool, few weed, sleep early, so i will be full of energy to destroy myself in London!!!
At Wendsday when i have to return in Italy i wanto to look like that:
Yestetrday another tatoo.
A phrase on my rib ... a little bit of pain, not so much as the internal top of haunch, the most painful part in wich i was tatooed
I have to finish the fill of the last part the 29th
Soon some photoes of my newest tatoo!
New alchool policy: drunk free in inter-week days!!!
How long i can last this time??
[sfogo mode on]
A simple question to an
not_so_ipotetical_girl
:
why if I DONT KNOWN YOU and i say i want to go out to drink something with you BECAUSE YOU ARE PRETTY, you think i want some kind of friendship with you??
Why if i say i'm not interested in your friendship you are shoked and hurted?
I already have friends, they also are cute, but i don't say them they are pretty when i ask them to go out for a drink!?!
Maybe the next time i have to say you
"Hi, you are very fuckable, why don't we go to drink something together?"
[sfogo mode off]
One of my friend work in an enotech (Bacco's Wizardry).
Yesterday his boss to impress a girl open a bottle of Bas Harmagnac old of 50 years!! price 1300 fucking euro
When i went to take my friend afterwork to go to disco his boss go away with the girl and so my friend took the bottle and give me a glass of it.
And so the scene was my friend and me, that look like a rasta-punk hybrid, drinking an 1300euro Bass Armagnac near men in suit and girl in nightdress...their face were like that:
I love this situation!!!!
London!!!!!!
From 18th to 21th of genuary finally i' ll go to London!!!!
For a post for the the end of 2008 and the beginnig of 2009 i'm still in hangoover so you have to wait ...
Only an image of mine from 23 of december to now
Yesterday night Cristmas dinner with some of my friend.
From 4 years it's now a tradition the 23th cristmas dinner.
Two of my friend are cooks, and so they finish to work yesterday at midnight. The dinner began at 1 o'clock, at 5 i was puking and i go home at 5.30 .... at 8 i was at work this morning.
Too much food, too much weed and too much champagne.... yes yes i'm an ugly rasta punk bastard but some of my friend are sommelier and so sometimes we drink champagne
I love champagne, it's alcoholic equivalent of cocaine. It sudden go to your head and you became a happy, smiling, hormonate drunk boy
Bytheway this morning my eyesocket are worse than yesterday (this was incredible also for me) and inside my head i hear a monkey yelling HANGHOVER HANGOVER HANGHOVER !!!
....
I forget the cristmas song of today