I'm private
We broke up tonight...


What new wonders will this futuristic-techno-world of ours provide?
NYC Comic Con this weekend.

I'll be there Saturday, harrassing people and being a general nuisance. Don't have a booth this year, due to the awesome ridiculousness that was my moving ordeal -- maybe next year, when I have some wares to hock.
Possibly the worst night in a long while.

I destroy everything I touch.
Happy Valentine's Day, folks.
I'm off to dip things in cheese with this little lady:
I've succesfully moved to much swankier digs.

Matt Pinfield lives here and he's got to be one of the most genuinely nice guys I've ever met. Plus -- the doormen knew who I was the day I moved in, before I'd ever met them. Either they're really on the ball, or I'm living in the real-life inspiration for 'Sliver.'
Why, when I'm flying, do I always get the sense that the stewardess is secretly in love with me?
Here is a pirate: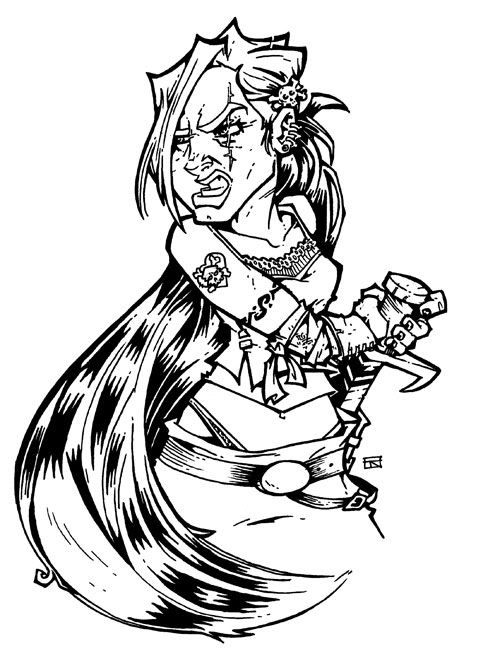 It's a bothersome thing, emotion.

One man finds joy in the simplicity of it, of the stomach-twisting, and the warm-cold chill of it that creeps up your arms and releases to make feathery wisps of your hackle. The other broods and ponders and makes foggy maps of the grey, in-between areas of it. I admit that I'm a bit of a cartographer, but I wish I were the blind fool I put on. I wish I couldn't see how frozen-in-time we are. How the perfection, the squares in square holes -- the absolute -- hangs over our heads like the pillow of Damacles. She imagines it may be stuffed with iron bars, cleverly masquerading as everything she wants.

After that night, my thoughts lie with Schroedinger. Perhaps that pillow is as much a sensuous marshmallow of downy fluff as it is, at once, a brick of sharp glass and lemons. I, mistakenly, cut the rope on my end of the pillow. She, as always in our miniature relationships (which, at this point, have taken on the lifespan of one fruit fly after another), helped me to sew it back with reinforced steel-wool.

I'm worried now that I won't have the energy to find a hacksaw if the opportunity arises and her fear of substance gives way to curiosity. Will I be willing to let the thing drop on us -- or am I become my own worst fear: caution.

A POEM on SNIPS and SNAILS
I've a sneaking suspicion
my snips have been replaced
with spice.

Probably paprika.
Wizard World Texas
was pretty succesful for sketches, but people didn't pick up as many books as they did in Chicago. Got to meet some great folks, had a run in with
tmronin
and churned out a quickie
Twwly
sketch. Then there was dinner with
Terry Moore
and the
Jim Mahfood
/
Dave Crosland
live art show, where they accepted one too many shots from the fans and the art degenerated into wobbles. Good weekend.
I'm thinking of getting a table at the
New York Con
in February with one of the other
Viper Comics
artists. We'll see if I have anything to shill around that time. If not, I'll just run around like a rabid monkey, violently chucking pieces of art into people's faces.