I'm private
Another family adopted Jezzi before we had the chance.
It was disappointing, but Kim and I probably shouldn't be running out to adopt a pet when I'm not one-hundred-percent sure we'd have the time to take care of her. We've decided to take a step back and sign up with the
BARC
animal rescue to walk dogs every weekend. Sort of a "test-drive" that's so far resulted in us walking an ancient and horrifying miniature poodle (
Carmela
), a curmudgeonly Chihuahua who decided that my leg was as good as any tree (
Stanley
), and an energetic, loving, honest-to-god hermaphrodite (
Jordan
). We also took part in the shelter's annual dog parade through Greenpoint, complete with floats, costumed pets (superhero theme), and a contest for "best kisser" -- unfortunately, that was the point Stanley decided to relieve himself on my pant leg, so we didn't catch the results.
In other news, this popped up down the street from Kim:
the Gutter
my form makes me look like I'm chasing a runaway ball -- the score? 92, bitches.
Yeah, I'm
that
good.
I'm trying to adopt the perfect puppy -- a basset hound / english bulldog mix named
Jezzi
. Hopefully the shelter isn't turned off by the idea of a home in Brooklyn (even if it is blocks from the dog run at McCarren Park).
We'll probably know in a couple of days. Cross your fingers.
Lots of news -- I'll post it all some time this week.
It's
MoCCA
time again:
Date:
June 23-24
Hours:
11:00am - 6:00pm
Location
: Puck Building (293 Lafayette at Houston), New York City
Admission
: $8/day; $10/weekend
Stop by my table (Tom Kurzanski) to pick up a comic, t-shirt, sketch, or print.
And now it's not being single, exactly -- but complicated.

I don't "fucking hate it" any more.


Single again.

I fucking hate it.


Josh Howard Presents: SASQUATCH
is currently available at your friendly neighborhood
comic shoppe
and most online
book
retailers
.
Work has been absolutely insane lately, but I'm gearing up for the '07
MoCCA Art fest
in June. I'll have books, stickers, buttons, and t-shirts to sell. Stop by if you're in the neighborhood (seriously, it's something like $5 to get in) and say hi and I'll draw up a sketch for you.
preliminary t-shirt design
coming in
April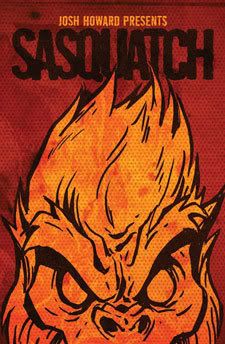 featuring: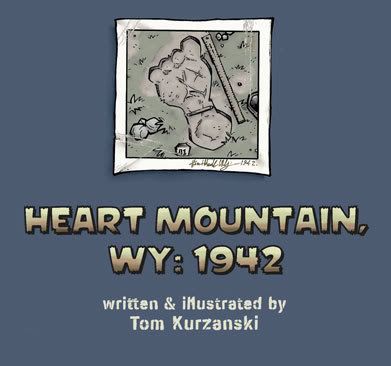 I'm terrible about updating this thing.

More in a few days when I've finished working on my Sasquatch Anthology story: "Heart Mountain, Wyoming: 1942".
Off to
Wizard World Texas
.
I'll be skulking about, sketching and signing things at the
Silent Devil
and
Viper Comics
booths.
Then, Saturday night I'll be painting and drawing in a live art show @ J.Gilligan's.
Stop by and throw a drink at me.