I'm private
Things that currently excite me......

Their Cell - Girl in a Coma



Rival Schools bringing out a new record next year

RIVAL SCHOOLS - Shot After Shot


Brace yourselves for some time travel.




Wow! Its been a busy month.
I got to meet this lady again after watching her perform.
I saw Buffalo tom play their only UK date on my birthday.
I saw a whole bunch of great bands at Latitude festival including Arcade Fire, Soulsavers, The Rapture, CSS, Cake, Seasick Steve. Watched a ton of burlesque style strippers at the same festival, and got drunk on red wine.
Awesome.
Wow! It's been a while since I posted here.
It's hard trying to remember people who are gone while trying to avoid being reminded they are gone.
Things are looking up though, Buffalo Tom have a new record out this month and I'm going to see them at their one and only show here in the UK. Guess when it is. Go on, I dare ya! Its on my birthday next week. I mean, how cool is that?
Also been listening to Soulsavers 'It's not how far you fall, It's how you land' with Mark Lanegan on vocals. Awesome!
Now I must go hunt down Adam Franklin's new record before my good friend
troc
finds out I haven't heard it yet.
Next time some one offers you cheap absinthe, throw it on the nearest fire for spectacular results.
Stay safe.
Me, aged 10 at big bro's wedding.
Sometimes answers come from places we don't want to be.
My first indication that something was wrong with
benni
was when I read her myspace page, there were a couple of messages saying goodbye, that's when the adrenaline and sick feeling kicked in.
I came here and got the news from
trocc
, then I wept for benni, a sweet, ferociously intelligent girl that made me laugh often and then later feel deep sadness on so many occasions through her journals.
She was my first friend on this sight, and someone I would have loved to meet in person, which was something that never seemed impossible.
Then I started to wonder if I had any right to feel this sad about someone, who in truth I barely knew.
I got my answers April 28th, early saturday morning when my mother passed away aged 71.
I was holding her hand, my dad was holding her other and my brother stroked her hair as she drew her last breath in hospital.
Knowing what I know now, bennis death seems no less important. Like my mother, all the people who loved her have lost someone great, their lives are changed forever, there is less love and laughter of a kind that cannot be replaced because of their/our own individual uniqueness.
I will never question the way I feel when someone passes ever again.
Just a great picture.
and now my heart feels hot and heavy.......the rest of me is numb.
This song was on Benni's myspace page for a while. It was also the first time I heard it. It's beautiful.
Sufjan Stevens - For The Widows In Paradise, For The Fatherless In Ypsilanti
Looking through my past on youtube and found this.
Buffalo Tom - Mineral
If you've never heard them then I urge you to watch this.
The singer is currently working as a real estate agent, which is just plain wrong. They have a new record coming out though.
Contrary to how it looks, this picture was not taken when I was 5 years old.
Me, in Banff, January 2007.
]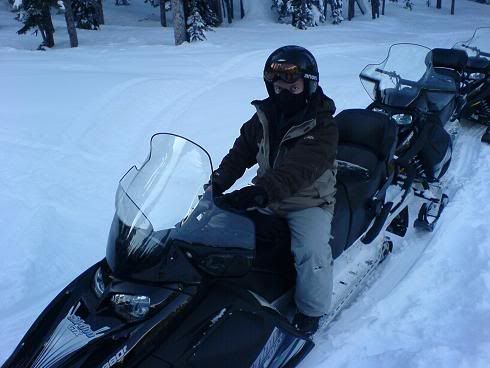 Some guys dancing on a bonus night in Calgary, thanks to a cracked windshield on the plane.
JANUARY 2011
1
2
3
4
5
6
7
8
9
10
11
12
13
14
15
16
17
18
19
20
21
22
23
24
25
26
27
28
29
30
31
DECEMBER 2010
1
2
3
4
5
6
7
8
9
10
11
12
13
14
15
16
17
18
19
20
21
22
23
24
25
26
27
28
29
30
31
NOVEMBER 2010
1
2
3
4
5
6
7
8
9
10
11
12
13
14
15
16
17
18
19
20
21
22
23
24
25
26
27
28
29
30
OCTOBER 2010
1
2
3
4
5
6
7
8
9
10
12
13
14
15
16
17
18
19
20
21
22
23
24
25
26
27
28
29
30
31