VvMartini has got her finger up yo baby mamas anus!
I'm private
I am moving back to SB!!!!!!!!
So I am single my man of 3 years and I broke up after he cheated on me and to make matters worse he was trying to get back with me all the while he was talking to the dumb bitch while I was in the hospital in critical condition life fucking sucks so bad.
I really fucking hate life right now how the fuck can someone who you love hurt you so fucking bad.
So hey SG land! My x-rays went pretty good turned out it just wasn't a normal x-ray it was to look at my colon sucks but I am glad it is over.I went to the E.R lastnight my elecrolites were out of wack and I was low in potassium and sodium.And my heart rate was 111 wich I guess that is bad if it is over 100 so they gave me 3liters of sodium chloride and the shaking & twitching stopped so I am better.Other than that I have just been taking it easy and watching movies.It is good to relax.Well I am still selling prints so if you guys wanna check it out you can read my last blog or pm me.Well I still want to hear your ideas on what kind of set you would like to see from me so let me know.Well I hope everyone is all well and feeing awesome & if any of you want to chat with me feel free and let me know I love hearing from you guys well take cares.
Love&Hugs
Vv Martini
P.S. my prints
40/8x10
35/4x6
They will of course not be edited or have my name on them just so people do not download.
And I love to write stuff!
So I think I may give sg another shot seeing how now I am not bound to be exclusive with sg.So I think I will give it another shot at making a set.
So since some people are wondering why I am leaving well I think this whole SG thing is just not for me I mean it seems the way the sets get accepted nowadays is just one big popularity contest and SG seems to lack creativity to me now so I just no longer want to be a part of something that is turning raunchy.I am sorry I am not going to pimp myself out just so my set will get accepted.A lot of sets that get accepted lack originality and creativity,and the ones that get denied are the more creative ones a lot of hopefuls have what it takes but it just seems it's a popularity,how much can I pimp myself out thing going on so with that said SG is not for me.You can find me on myspace
www.myspace.com/VvMartini
And very soon on
DeviantNation.com
I have already been accepted.
(click on pic to go to my model mayhem)
love & hugs
Vv
Pretty awesome day today I finally got a job at.Yay!
So the days have been so hot as of late and I find myself running around half naked .
Everything seems to be going pretty good as of late.I find myself feeling confident and sexy wich is strange considering I never really thought of myself as sexy or attractive.I think I am just becoming more comfortable with my sexuality and am understanding it more it is a lovely thing.
My family seems to be tearing me down a lot lately but I don't pay them any mind anymore I know that they are just jealous because I'm not afraid to be different or be myself.I'm use to being the honest,outspoken,"different" one in the family so I just don't really talk to them much anymore.I'm trying to get rid of all negative things that are in my life,all the people that tear me down.My family being those people I'm just tired of being the outlet for everyones frustrations.So with that said and done I feel much more happier and much more motivated.I hope to get a job soon and move back down to the I.E. where I live is boring and I have yet to meet awesome people to hang out with.With the exception of my friend Lauren of course.I have also spent my days lounging around in bed with my love.
ahhhhh. I have been anxiously awaiting to see the set I shot with
Lorelei
wich should be any day now so I am excited.I had fun shooting with her and she is such a awesome person.Other than that I do not have much to say.....O waite thanks to all the people I have befriended on here I appreciate it
so with that said I leave you with some pictures.enjoy.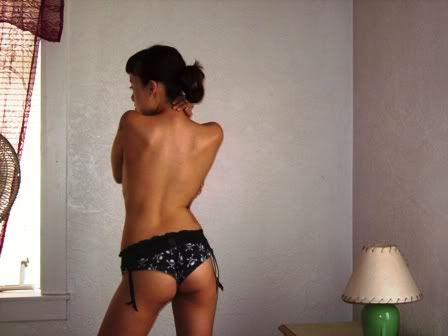 Love & Hugs
Vv