Taiava likes Korn, Hanson, The Black Crows, Rittz.
I'm private
My day consisted of.....
.....Picking up my cat's ashes from the emergency vet. She had to be put down the day before Thanksgiving. She was 7 years old. The past two years she had a lot of health issues. We thought we finally got her healthy, in fact she went the vet exactly one week before. She seemed fine all day, she climbed in bed on her on own. Around 2 a.m I noticed she wasn't very responsive. As soon as we got to the vet office she was critical. It was so strange I don't know the exact cause, but I do know they were able to diagnosed her with things that never showed up on previous blood work from a just few months earlier, like being anemic.
Not only did the sudden tragedy drain all are savings. It hit me very hard. I've been though pets dying before, but they were introduced in my life when I was a lot younger and didn't have as strong as a bond with them. She was given to me my freshman year of high school. Once I gave up a 10 year habit of cutting my cat, Tai was my biggest comfort when I was depressed.
[IMGhttp://i1322.photobucket.com/albums/u569/Taiava/My%20Photos/love.jpg[/IMG]
.....A really bad earache. I'm one for pain, but this aches so bad that I can only lay on the opposite ear. The inside seems painless but if you touch the lower section of my ear it hurts really bad. I assume it's an infection, even though the pain doesn't seem to be within. I don't have the money for a doctors appointment. So I'm hoping home remedies will help. I don't believe in man made medicines anyways. They usually hide the symptoms instead of treating the cause.
.....Which got me to thinking about how I desperately need to get to the dentist, before some teeth are so bad that they can't be saved, but I' don't have the money for that either. It's not that I didn't take proper care of my teeth. It's that I didn't know until I was 22 years old and had drank nothing but pop and sweet tea everyday for probably 15 years that I have genetically weakened enamel. By the time I found out my teeth were already halfway destroyed. Sometimes I think it'd be wiser to get Dentures because of how much work is needing to be done, and it'll save money in the long run on future cavities that are inevitable because my disorder. I've completely whipped pop out of my diet, but many of the healthy things we eat on a daily basis can hurt our teeth just as well; example the natural acids in fruit.
The Highlight of my day was watching the movie BUG, for the first time. Was decent.
If the movie doesn't do it for you, the woman's body in it is absolutely amazing.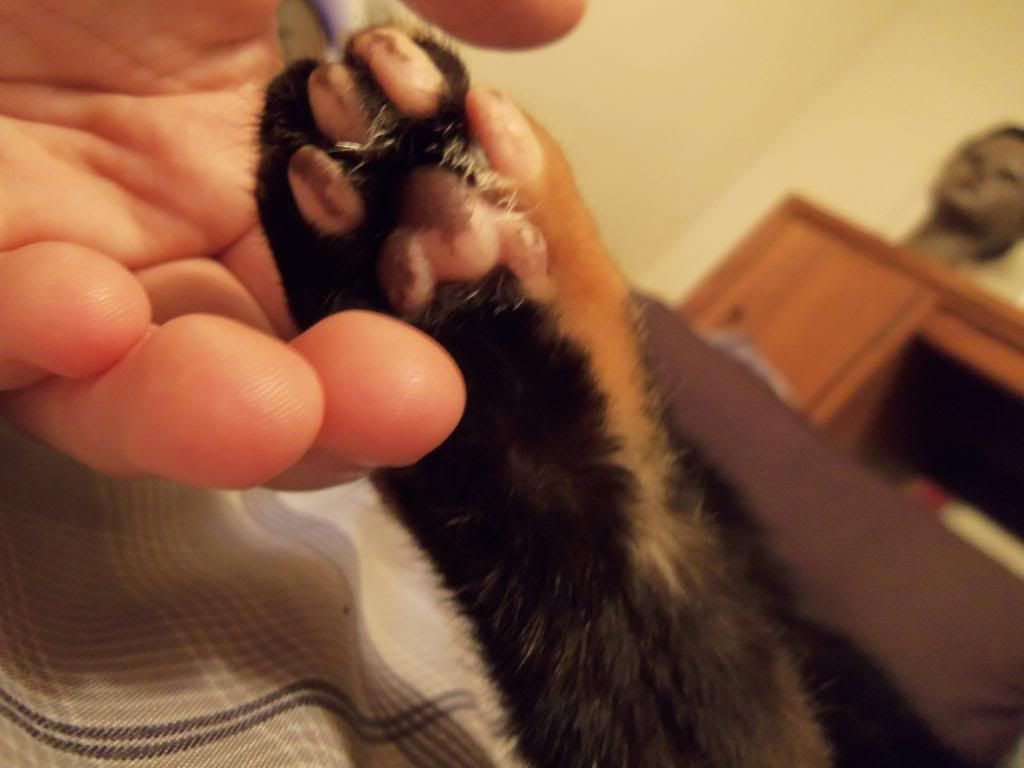 This is from the day of her passing. It will be my next tattoo adventure.
RIP TAI
Now to finish watching Bones (the movie)
What Movies did you watch today members?
Taiava
<3