TWISTED326 Likes fast things that I can ride, that don't throw me off.
I'm private
Motocross race Thursday night at Portland International Raceway.
Hey if you are in Portland, OR and looking for a kick ass time Thursday night then come down to to PIR and watch some dirt bike racing. I will be racing my #326 MotoSport.com Honda in the 40 Expert class so come out and root for me or flash your boobs as I jump the triples, or whatever. Gates open at about 4pm, practice starts at about 5:30pm and races wrap up about 10:30pm. It's only $8 to get in and of course they have beer and food.
Races are every Thursday night till October.
Hope to see you there,
Tim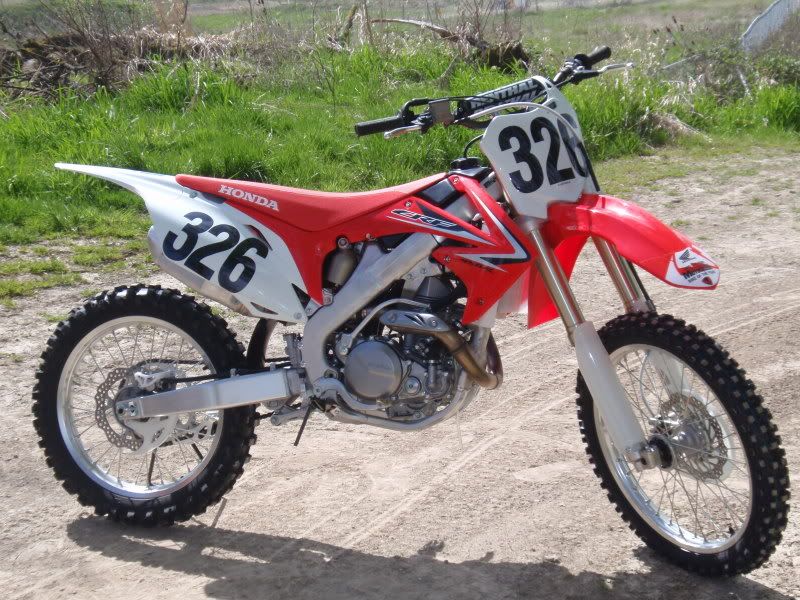 Well, I have a pit bike motocross race tomorrow night at the Salem State Fairgrounds. Today I'm off work have been working on my bike to get it ready. Of course I always wait till the last minute to get the bike ready, even still I'm in the house goofing off and checking out SG. If anyone wants to come check it out, there witll be races all day Saturday with my practice starting at 6pm. I'll be riding my MotoSport Kawasaki #326.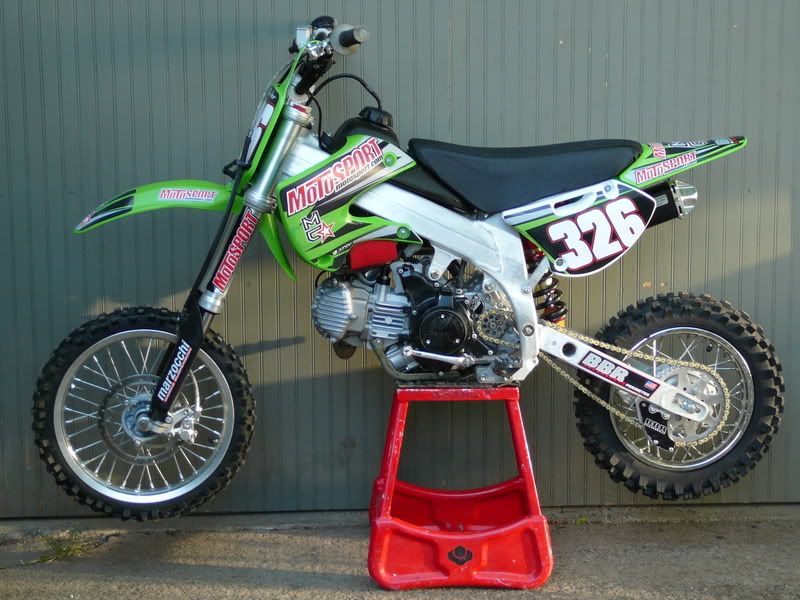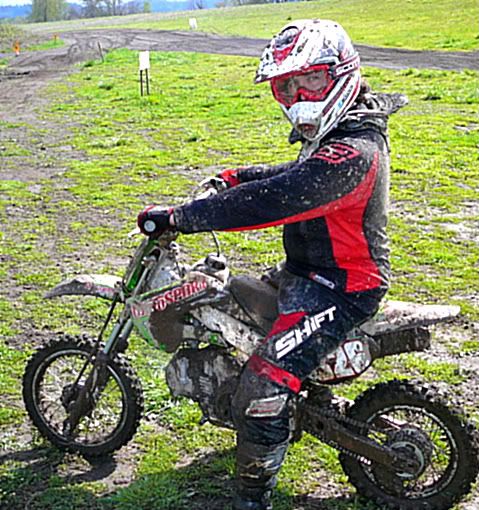 Tim
OK, OK, I'm getting shit for not writing a blog. I figure who the hell is gonna read this or wonder what I'm up to anyway. Lets see, It's been raining like hell here in Portland the last week or so, but I have continued to ride my motorcycle to work nearly every day. I really feel like I am on the edge of death when bombing down I-5 at 85mph in the pouring rain and gusting winds, where I can barely see ahead. I just trust in my riding skills and head the big ol' 1400cc black ZX-14 on down the road and figure the faster I go, the quicker I'll get home. Besides, rain seems to just go around me more, the faster I go.

Maybe I'll write more later,

Tim
SEPTEMBER 2009
1
2
3
4
5
6
7
8
9
10
11
12
13
14
15
16
17
18
19
20
21
22
23
24
25
26
27
28
29
30
AUGUST 2009
1
2
3
4
5
6
7
8
9
10
11
12
13
14
15
16
17
18
19
20
21
22
23
24
25
26
27
28
29
30
31
JULY 2009
1
2
3
4
5
6
7
8
9
10
11
12
13
14
15
16
17
18
19
20
21
22
23
24
25
26
27
28
29
30
31
JUNE 2009
1
2
3
4
5
6
7
8
9
10
11
12
13
14
15
16
18
19
20
21
22
23
24
25
26
27
28
29
30