I'm private
Ok, I'm back home...I've never been so disoriented after a trip. This weekend I'll reply to journals, make a new post with pics from Chile, etc.

This week I've been following my LA Kings, who have been tearing it up, playing themselves into a playoff spot...lets hope it lasts!

- R
.><.
Ok, new blog, sort of...
I had a bunch of stuff to say and now I'm just too busy in my head to think of what to write.
I will be adding more to this blog as time goes, mainly new aquarium pics.
Why I'm so busy is because I'm flying out to Chile for the week. I'm not sure if I'll have any sort of Internet conn while I'm there so I'm just blogging this now. Hopefully between tonight and tomorrow, I'll have a bit of time to comment on everyone else's new blogs.
- R
.><.
*****************************************************************************
3/11/2012
So I'm no longer on FB anymore. I used to go on there and talk to several friends but I only had it to talk to one person and one day, I just didn't want to be friends anymore because she didn't know how to treat me with proper respect. Those of you who know me most know that I...well, lets just say I take very good care of my female friends, both in good times but especially in bad. This person is a tattooed girl but not a SG, but looks down on SG. But, all of the other people I talked to on there, they all have my RL info like email, cel phone, etc. or know me on SG anyway. It's part of a new resolution, a new inner resolve, that whenever someone tries to treat me like crap, basically they will lose me instantly. I'm way, way too good to ever be treated that way and to be really real, it's their big loss.
Like I said a couple journals ago, it's a change in personality.
Now that blowup also occurred in a chain with several others to the point where I thought all of the good friends I had on SG were not actually as close with me as I thought they were. Like every single one...sorry but again I'm going to be real. Lately, all I can do is sing out loud the (I once thought) cheesy Red Hot Chili Peppers song, Under The Bridge. I even bought myself the guitar tab book so not only could I read the lyrics and music, but I can learn to play the song.
~Sometimes I feel like I don't have a partner
~Sometimes I feel like my only friend
~Is the city I live in, the City of Angels
~Lonely as I am, together we cry
~I drive on her streets cuz she's my companion
~I walk through her hills cuz she knows who I am
~She sees my good deeds and her kisses are windy
~I never worry; now that is a lie
Those lyrics are just way too true...
(Too many people are just away or do things to make me feel like I'm...worthless. I am anything but. )
I really do just cure myself driving around, playing music in my car on the BOSE system, buying comics and seeing cool shit near me. Further below is one said trip's worth of pics. Hope you like them! Unlike my pink and hopeful friends here, I can't post pics of myself nekkid to get you guys happy, lol.
However, nothing is always all bad. Things are getting better. Time passes and I heal a little. There are still some people I should just remove who are in my life somehow and not being a positive influence. But, there is one new friend I have made, my "new favorite pen pal. " You know who you are.
<3
So that's that...here are the pics! I also made some new gifs I hope you guys like. The gif making process has gotten a lot easier now that I have Lightroom but I need to learn that software way more...right now I'm only taking advantage of the bulk import/export feature that allows me to edit photos in a batch, at least in terms of reducing them down to gif frame size.
Aquarium 2012
Less pics than before as I only like to take pics of new stuff. The cool thing is every time I go, there's always significantly more new stuff!
Cool lil box fish. Never seen it before in all the trips I've been in the past.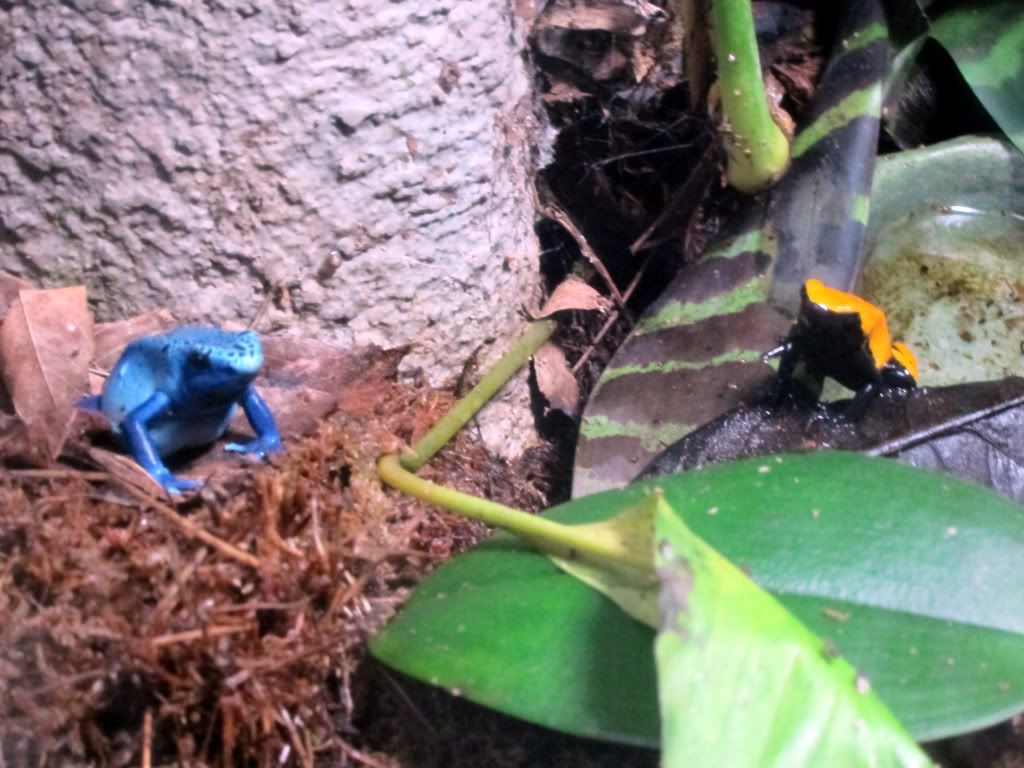 Frog on frog action. They're both looking at me.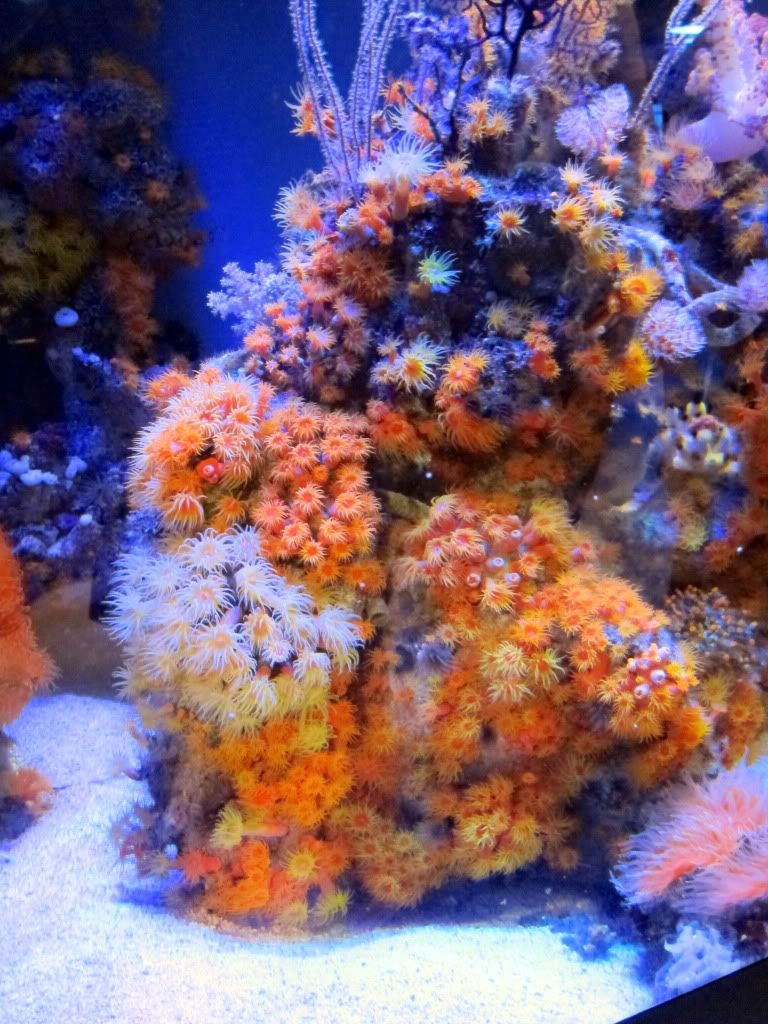 Worms.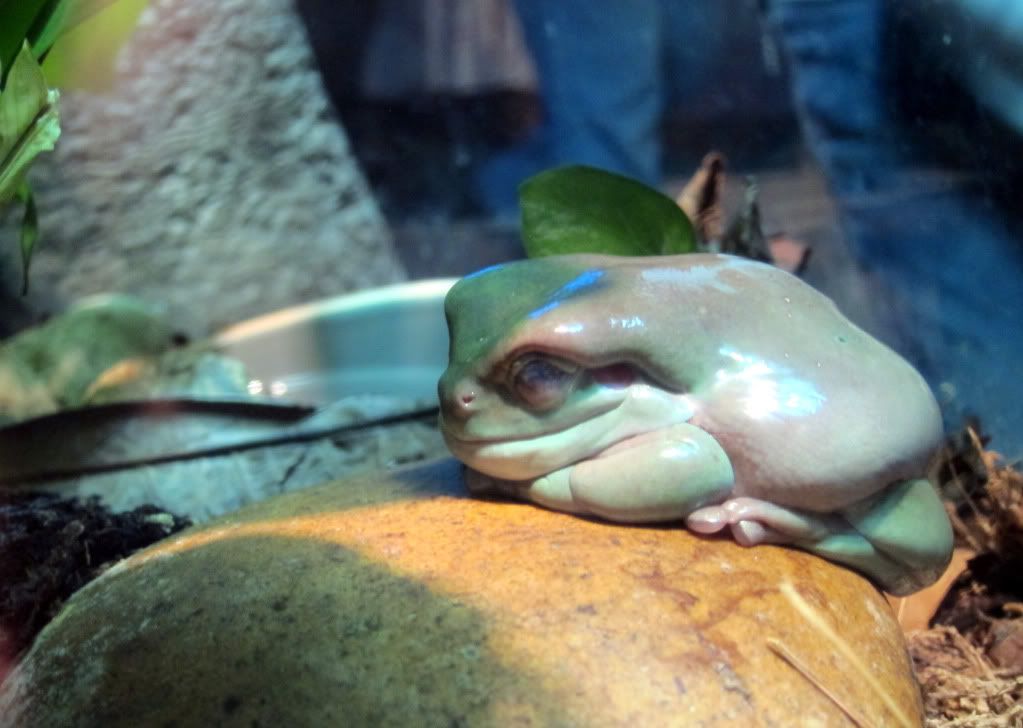 New pic of this frog buddha.
Baby hammerhead.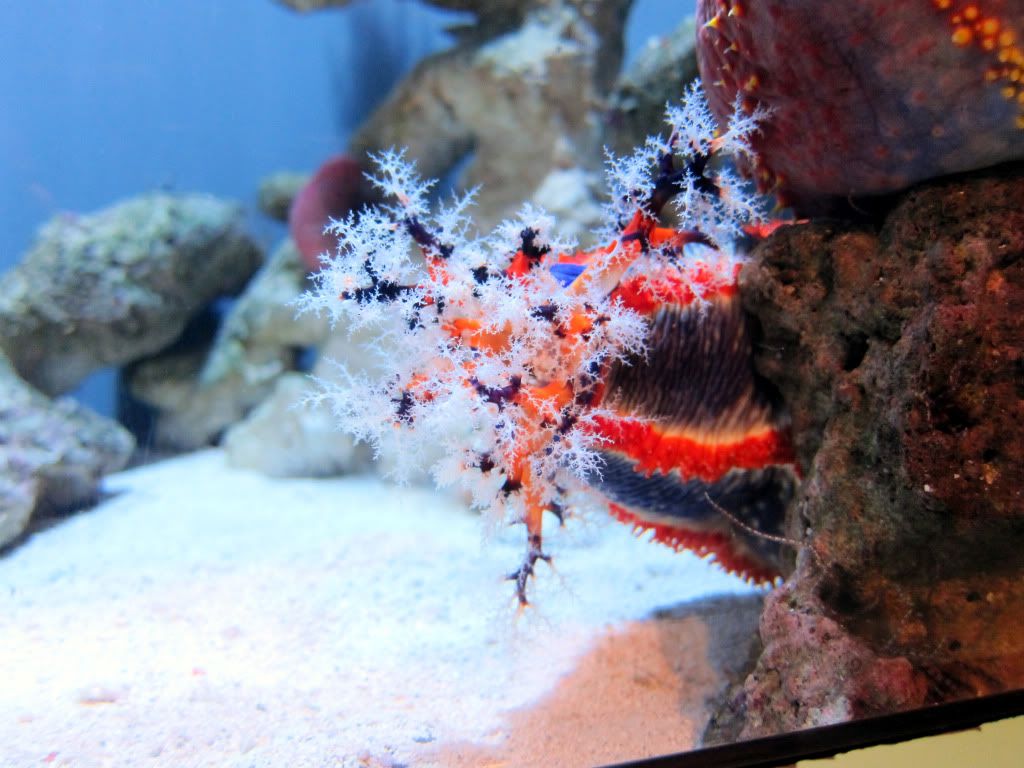 Just something cool looking and new.
The outdoor touch tanks, one of them had all new creatures...horseshoe crabs.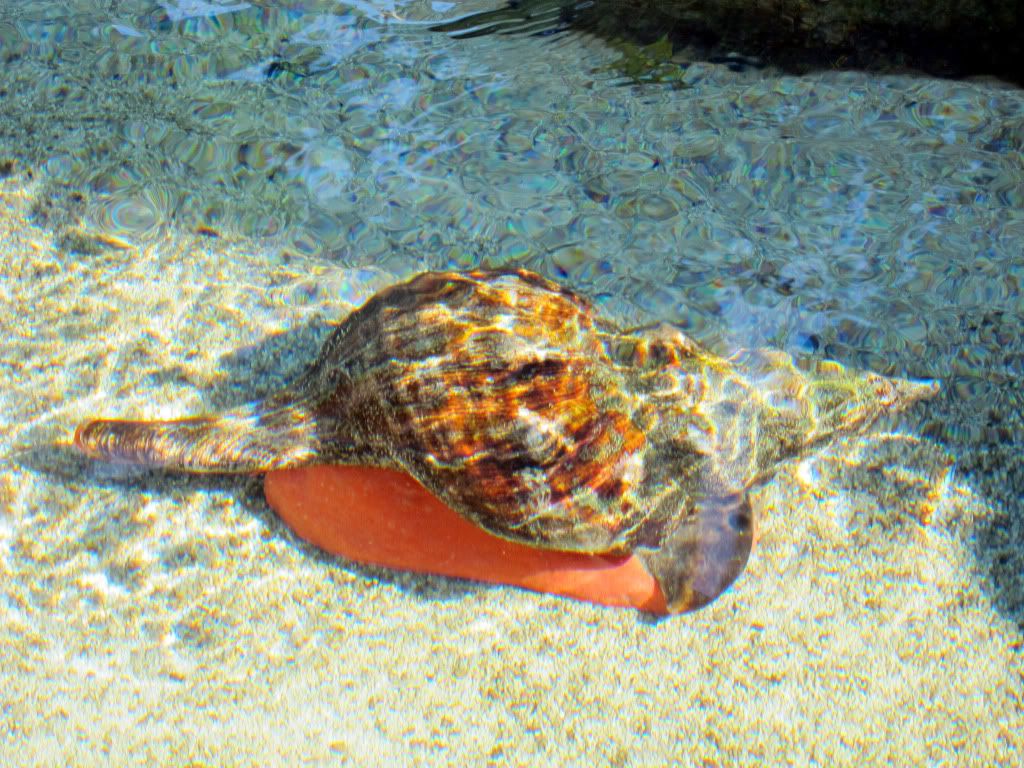 I used to collect shells beachcombing exotic places or finding them when diving/snorkeling. But I never saw something alive like this. It helps keep the tank clean.
Two pair...reminds me of Goodfellas. Anyone know why?
Always these guys huddling together.
Had a lot of fun at the bird cage area this time. The birds were hungry and aggressive.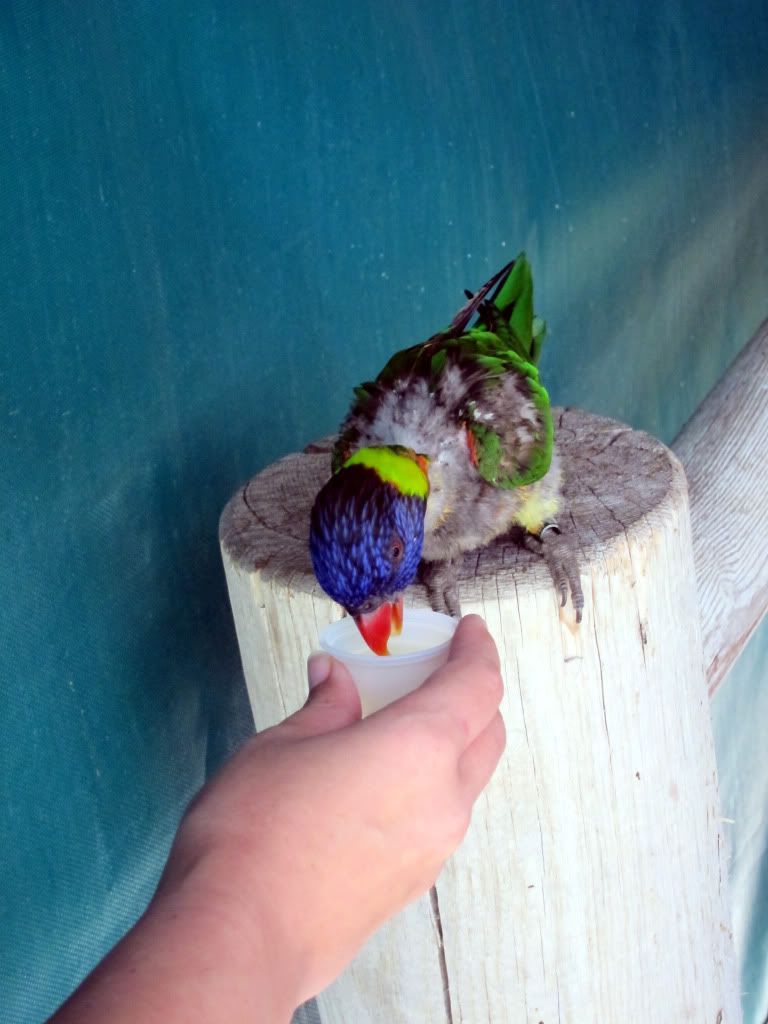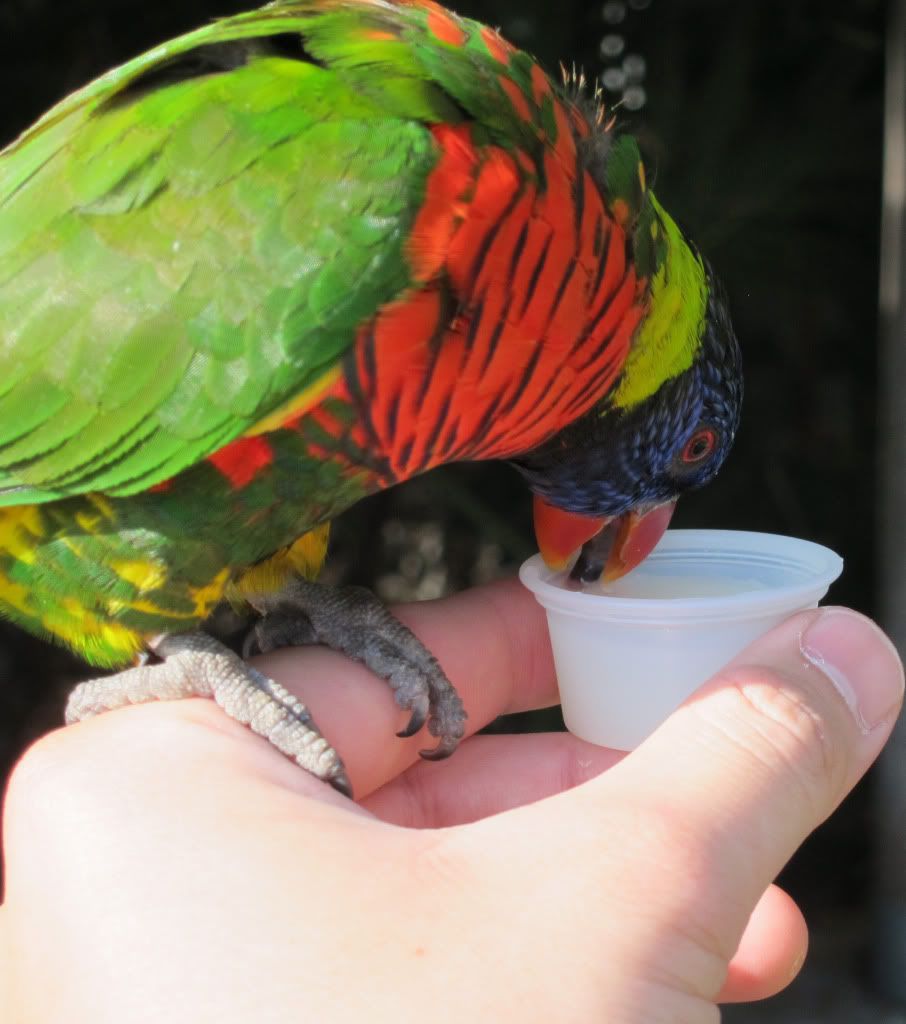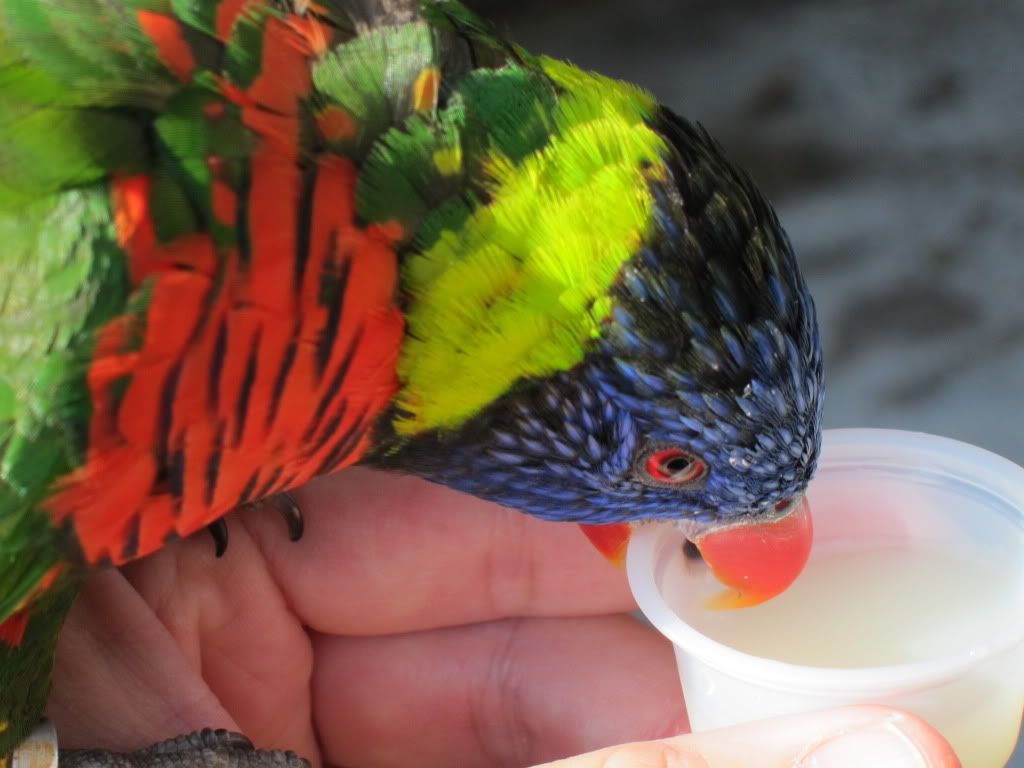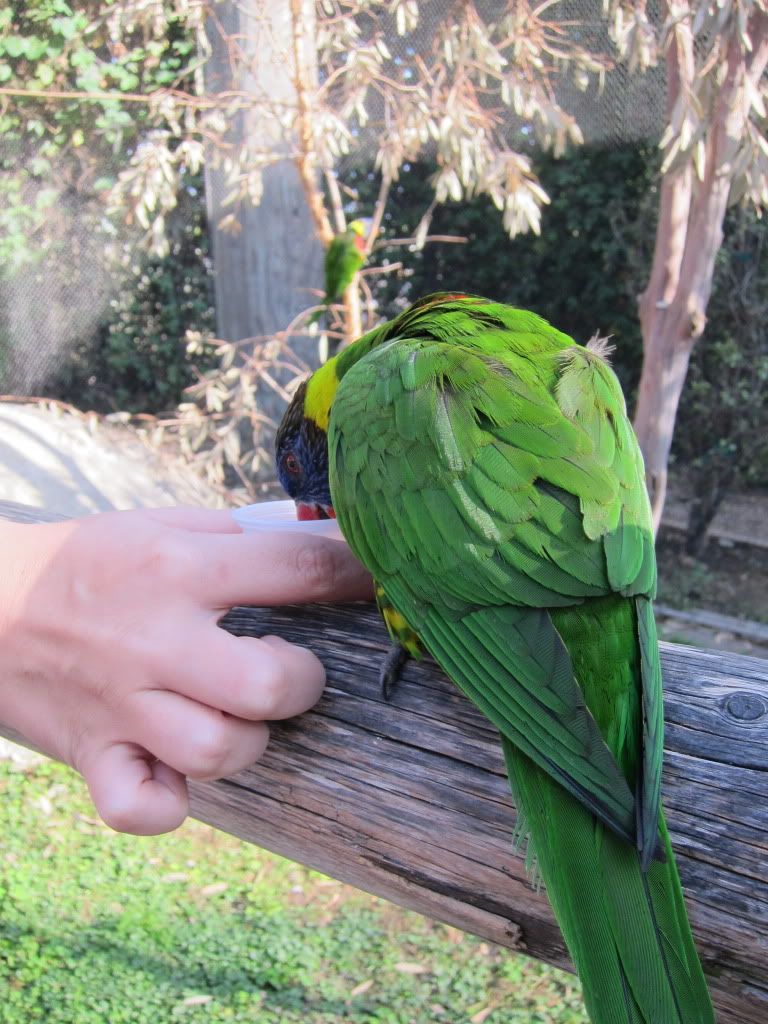 Nice look at the textured feathers.
These two guys were fighting, one kicked the other in the head.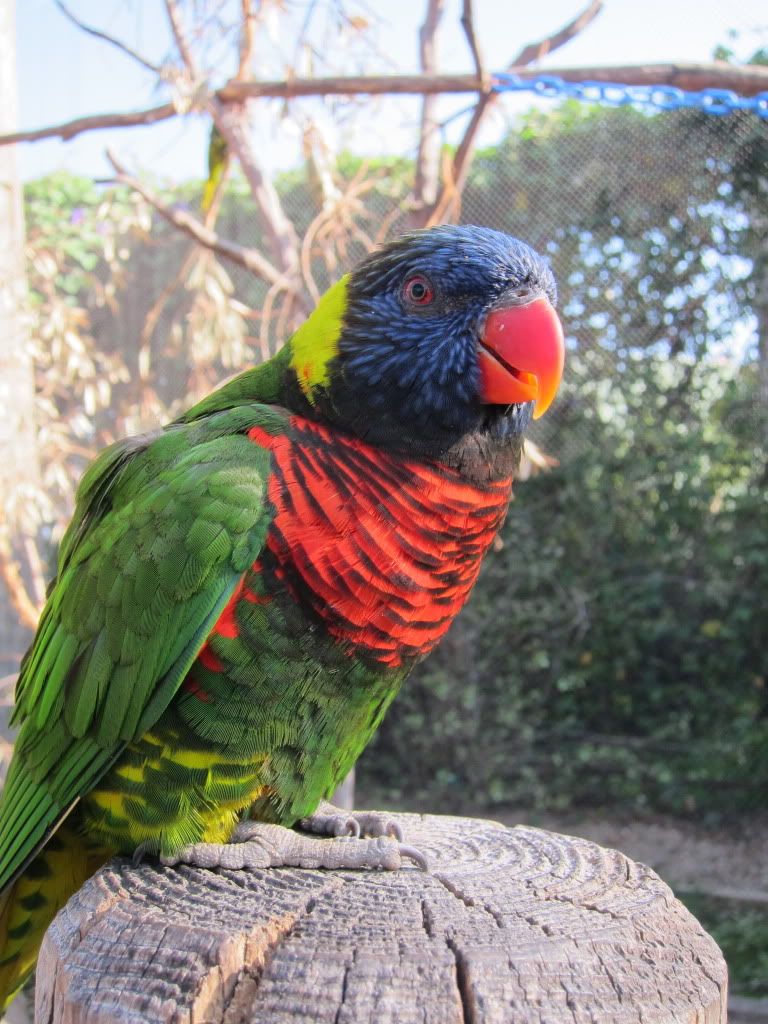 Made a new friend on the way out.



Giant shrimp guy in the dark...pardon the flash.


Which do you like better?


The top pic is au naturel, the bottom one is level-adjusted in Photoshop. I think the actual tank that day looked like the top one. The funny thing is we were encouraged to touch all of the other guys in this tank except this guy who bites. Did you know in Japan, left eye flounders are considered delicious for sushi; right eye ones, like this guy, taste muddy and are much more common in the sea?


Gifs


Last time there was one poor doggy, this time there were two, friends! Except every moment was like this.




Good stuff!



A new version of last year's jellyfish gif.



Baby seahorses!



Everyone's got that one molester uncle...leave them chicks alone.



New version of last year's red jellyfish gif.

Hope it was entertaining! Maybe you guys one day can visit me in LA and I'll take you here.

- R
.><.



Ok, new blog, sort of...

I had a bunch of stuff to say and now I'm just too busy in my head to think of what to write.

I will be adding more to this blog as time goes, mainly new aquarium pics.



Why I'm so busy is because I'm flying out to Chile for the week. I'm not sure if I'll have any sort of Internet conn while I'm there so I'm just blogging this now. Hopefully between tonight and tomorrow, I'll have a bit of time to comment on everyone else's new blogs.

- R
.><.
New blog coming, then replies to you gals' new blogs as well.
I've been Skyrimmin' again, so I've been away a bit. Which also means I'm hiding myself (my heart, what's left of it) there.
Thanks to all of you SG buds, old and new, for being my pals.
Think I'm going to the Aquarium today. I really need something to lift me up.

Just FYI to all of my friends here who actually read my blogs...if you notice a personality change in me, it's because it's true.

- R
.><.
Tomorrow, I go to meet and greet with Megadeth and Motorhead. So brutal that I'm going solo. I have an extra VIP ticket and I can't even give it away...backstage pass, meet and greet with the band, etc.

It's at the Gibson Ampitheater, Universal Citywalk. (I need to remember to look up the info tonight).

On my way there, I'm going to stop at the Staples store and buy some Kings jerseys, yay.

Anyways, I just wanted to turn the page on the blog. Saturday I'll try to put up some photos. They're not letting in any cameras to the MD meet and greet.

- R
All is quiet on new year's day. I want to be with you, be with you, be with you night and day.
Not much to report here...I have a ton of pics I should be posting but it's such a pain to have to edit every one in order to fit SG's windows and then shrinking them down often ruins the pic anyways. I'm still trying to figure out how to turn them into thumb pics first...I wonder if the SGs, their accounts let you do this automatically while it doesn't work for normal members like me. Oh well.
One thing I had to post, pulling me out of my Skyrim coma, was this: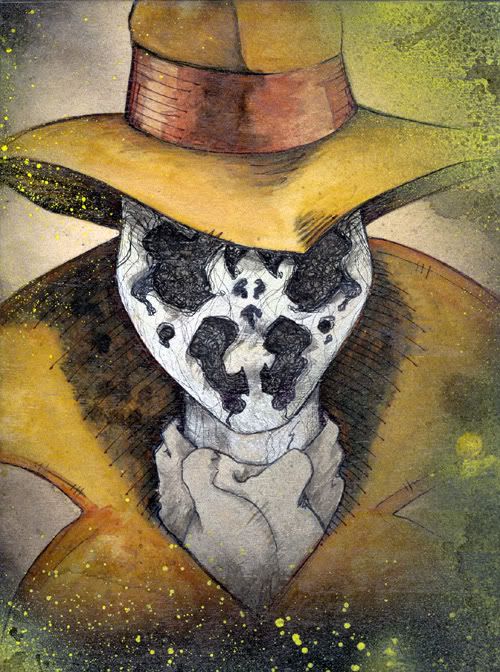 Full size version here.
Simply put, I have received the best present I ever have in my life. The people on here closest to me know that I have a tendency to give presents to my faves here. What I'm trying to say/do is to show my affection, that someone out there likes and cares for them (the recipients) because that's what I feel is important. This is probably because I know what it feels like to not receive any affection from those closest in my life. So this gift here is a bit overwhelming. I'm still in a bit of shock.
It's an original art piece from
Vivid
. Obviously I love and treasure it and her! This sort of thing you can't just put up somewhere, it has to be treated special. I've been wracking my brain a bit on where to display it and how to post about it...with the latter I figured I would just say honestly what I feel and thus this blog.
So how it came about was that I bought a piece from her, another original, from her page vivka.etsy.com. I'm going to show that one off on another blog since it's too nice of a piece to get second billing to anything in my blog and this blog is dedicated to the piece above.
She told me she had a surprise for me, which could mean anything cuz we're both local, haha, but this one... Well, no one can expect something of this magnitude of love.
I can't thank you enough so I'll instead try to live up your image of me. I can't say it enough; you're everything I ever thought a SG should be and you've become even more than that now. There have been many times I've been tempted to just leave here but you made me glad I came back and that I stayed. I hope I can make you feel the same.
- R
.><.
PS - If any of you, my friends, are able to come to LA and visit me, I'll be happy to show it to you. I believe it's 5x7 on wood. There are lil messages on the back but for now they'll just be for me. <3
PPS - I promise to catch up to everyone on their blogs this holiday weekend. Skyrim has been womb-like but at the same time made me realize how alone I am in real life and that's been pulling me down and away from SG and FB.
I live right next to and work in Pasadena so the entire place was declared a disaster area by the government after the crazy-ass windstorms. Still, even after all of the damage, I live in a beautiful city.

I'll go on a picture gathering mission tomorrow...Arcadia has so many gorgeous, tall trees that have blown down, often blocking the major roads. Imagine a state park. Then imagine it's criss-crossed by two and four lane highways (two to four on each side). And then imagine a tornado touched down and blew down every fourth tree in the forest.

Ironically there are still a lot of trees that look just fine. After the cleanup, there will be some weird stumps and tree trunks with no branches or leaves...but with the other 3/4ths of the trees still there and all of the grass and stuff, it's all still very pretty.

- R
.><.
Ok so I've been super-quiet on SG the last few weeks and I haven't gotten anything done with a new blog. Ironically, my last real blog was a rather epic one that took 20+ hours to do (mostly photo editing and uploading) but it got NO comments, lol. So instead I placed a one-line place-holder blog and that gets a bunch of comments.
I am not winning the internetz.
So instead I've been offline SG except for the new Asian/Chinese girls I've befriended recently. *Sigh* It seems like only the hot girls that are Asian are here on SG....
So...where've I been? I been Skyrimmin'. Yup, that's my blog, lol. I've been playing this thing...evidently it's like a one-player, 3D version of Ultima Online, which makes me happy although I have a LOT of problems with the game mechanics and the crashing. (Playing on PC) It's also keeping me from re-starting WoW.
Not much of a blog...in fact, I should be playing right now but I have one important thing to say...
PLEASE SUPPORT
_Eon
's gorgeous new set! Will you remember me when you go pink, girl??? Haha. Seriously though, not only is she and the set just stunners, I wish a lot more SG's had her sweet and real personality as well. Don't ever change, girl.
Green Ray
- R
.><.
Anyways, got tired of that previous blog...new one coming soon.

- R

.><.