I'm private
It just occurred to me how little I am on here. So for those friends that have it you can add me on facebook. Under my email addy redwildflowerheart@yahoo.com. =o)
More relationship drama! At that point where I just don't know which way to turn. Or even have the strength to do what I think I should. Or maybe should. I'm watching single and angry and what's sad about it is I envy them. lol Probably a bad sign. =o/
Riiiight. Not a lot to update. It seems I will be able to enroll in school and start in march, but I seriously need a part time little responsibility job to happen during school. So that's what I'll be hunting for all next week. I can't imagine it being that hard to find though. Just some min. wage piece of shit job. I don't know haven't looked for one in a long time.

I have been getting into art again, which is so good for me really. Can't afford paint though so I have been exploring the world of charcoal and pastels. I suck. I miss painting. LOL It's deffinitely different, but I'm really starting to dig it. =o) Gotta love outlets! Here are some doodlerific doodles!



Wow! It has been a while that I posted. Had to renew the membership! All good now! Ok here's the catch up:

~Got laid off
~Moved back to Auburn
~Decided I never want to see retail again
~Entered a Technological Engineering program
~With my BA the program with only take 1.5 years pumped about that!
~Been dating but just ran into a long line of physco women

PHew! Lot has happened in just two months! I go in on Friday to see what financial aide I qualify for. Then the school starts in March! I'm so excited about this! They have a 90 percent placement rate! I will never have to manage retail again! And I get to use my art! OMG I'm just so excited!
The drama insues. lol Seems I've come to the conclusion that I am bitter. I am a 27 year old bitter prude! I literally watch lezie romances and get angry. lol ANGRY! I need to snap my fingers and just stop all this nonsense. Maybe I should take a break from dating. I mean I had a girlfriend for like two months. Broke up with her yesterday and have a date on Wednesday. Maybe ..just maybe if I stop going through the motions I will snap out of it. UGH!
WHY ARE WOMEN SO DAMN COMPLICATED!!! GIVE ME A BREAK HERE! I'M TRYING THE BEST THAT I CAN!
break ups....

I think a true heart breaking break up reaches a point where right when you think you are ok you crumble. Surprisingly the other person finds someone else, you find out in the most horrible way possible and your world once again falls apart. Then all of a sudden you can't remember all the bad things that you saw before and they did no wrong to you and you just fully love them all over again but can't do anything about it. Then one night after a horrible date you text something absurd like "love you" and realize unfortunately after it's sent that you are pathetic.


If I'm the one that broke up with her then why can't I move on or get her out of my head...
So, I've been gone for a while. Couldn't pay the membership. I was laid off. Now I am moving to Auburn for a bit till I can find a job that I like. I'm trying to be picky this time around and thankfully I have a family that understands I don't want to keep going in this job circle. Good to be back. But does everyone notice that the photo sets really aren't that artsy anymore? What's up with that?
Anyhow, Auburn better watch out here I come.

Hi Everyone! It's that time again!!!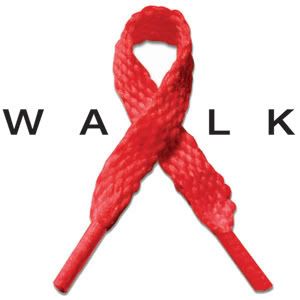 AIDS WALK 2008
Please sponser me! Here's the link to my page:
Sponser Nichole Link
Anything you could spare would be great! Thank you! Any questions or concerns about the walk please let me know. After all I do work for them.