I'm private
Thanks to
Eevee
I'm finally getting the tattoo that I've been talking about getting for several years! Pictures will be up soon... Thanks Eevee!
I think I'm going to go ahead and reactivate her account for her...
Edit: spur of the moment, I got my lip pierced while I was getting the tattoo!
If all goes well, I will be living in Northbrook by the end of the year!!! excite!
So I'm on day 4 of my journey to '30 days to a better man' on
Art of Manliness
. I have been recording my progress on
YouTube: TheLifeExp
. Since I started this 30 days I have been more conscious (sp?) of my health and appearance. I figured, being a mechanic, getting dirty is expected. But I have found ways of working just as efficient but staying relatively cleaner My co-workers and even more so my boss has already noticed a difference and said something about it! I believe that having a conscious thought of bettering myself daily is paying off enormously! And recording it to YouTube (hoping that ppl are following along) is a good way to stay with it the whole time. But I honestly don't believe anybody has been following so far. I only have like 7 hits on each video, 2 of which are me re-watching it myself...
In other news, I moved from 1st shift to 3rd shift. Though I haven't gotten used to it yet, it's quite peaceful. I get more work and being one of the only people in the place, I can zone out while listening to music and enjoy my night!
Random_J
Hey SG, thanks for stumbling onto my blog, this post is slightly boring so I urge you to leave now.... I'll give you a second to do so....
Well for those of you that are still here. I'm really excited for this week! I recently stumbled upon a great site called
Art of Manliness
the same time I was questioning the quality of the relationships I've made (significant others, friends, and acquaintences (sp?)) after a few articles and a lot of deep thoughts, I've decided to go through a drastic life change! Not only based on changing relationships for ghe better, but work ethics, outward appearance, inward thoughts, and so Many other aspects of life. I have talked to the owner/founder of the website and is willing to fully support me in my journey to becoming not only a better man, but a great man all around! I will be recording said life change on
YouTube: the life exp
Awesome weekend so far n it's only Friday night!!!!

I went to get a massage at a place called Massage Motu in libertyville for y'all that know the area. I haven't gotten a professional massage in 2+ years, so this was much needed n long overdue!

This definitely was not my first massage, but this massage was definitely a first of something for me... I got through the the deep tissue no problem, she got all the knots out with ease. Then onto a Swedish massage, she was aweSome; blew my old massuse out of the water! Started with the back then to the legs, feet, arms turned me around did the arms and legs. Well while she was on my legs she slightly knicked the back of her hand against my dick. I didn't think too much of it, it was innocent. But then it happened again n she was spending extra time on my upper thigh. At first I thought she was trying to release a knot that she left behind from before, but then my mind started to wonder. She moved to the other leg and did the same thing, keeping for focus on my upper thigh. By that time my mind was going crazy with thoughts that this massage place is like the ones I used to go to when I was stationed in Hawaii. So I stopped holding the chub back and went full force (I made a tent out of that cover haha). I played it off by appologizing for it. Then she replied "there is no reason to be sorry, you're fine"

then she covered my leg and moved to my neck and head (top head) I recently shaved so it felt great!!! Turns out it was innocent... Haha it's ok, she gave a great massage! Prolly one of the best I've gotten!

Also I work all weekend so next paycheck will be 20 hours over time! Great weekend!!!
Hmmm... So I was talking to my pops about all the crap that has been happening to me lately.
1. I got a DUI in Wisconsin
2. Accidentally missed the court date (I thought it was aug17 but it was July 17) so they sent it to Illinois courts
3. Being sent to IL, my liscense was automatically suspended
4. Hafta take the bus to work (what would normally take 1/2 hour now takes 1.5 hours) I start @6am.
5. Hafta start paying off my school loans
6. My main computer and my laptop both shit the bed in the same week
and through all of this bad, my pops noticed that I am keeping my head up. Most ppl would be amazed or happy that I'm staying positive. But my pops got upset, he said that he hates how I don't show any emotion what-so-ever when something bad happens, he believes that I really just don't care about shit...
I care, actually I care about it a lot, I constantly think about all the crap that's happening, but I don't believe ppl hafta show their sadness or disappointments.
This convo between me n my pops got me thinking back to when I used to keep up with naruto, I believe I can relate to Sai most of all, I think I just dong know how to show emotion (well besides happiness, I got that one down packed)...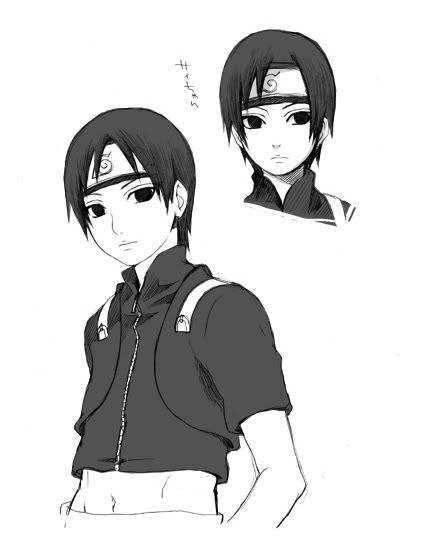 if anybody reads this, feel free to write a response telling me how to handle this or to show these emotions (unlike Sai, I dont care for reading, esp not self help books!)!!!
Gamer Geeks are amazing!!! I am sitting at lunch right now n like half of the dudes in here are talking about the upcoming release of COD:BLACK OPS. n like 1/4 girls are talking about it as well... I guess it's one of the many things that make working in a computer warehouse so awesome!!! 
This weekend has been pretty great so far. First things first, I got paid on Friday and used have of my paycheck to finish paying off the rest of my debt!!! That's right, R_J is now debt free, which is nice cause 2 years ago I had $20,000 of debt... Now I can focus on actually buying a house rather than renting, and possibly getting a car that isn't 10 years old at the time of buying it! Yesterday I spent the day with my brother for his 27th bday, I haven't hung out with my bro in a good 6 months (tho he only lives two towns away). He also invited me to go to St. Louis with him Nov. 19-21 as a mini holiday. So for any of the SGChicago members who reads this, I am not going to the meet'n greet...
Today even tho it's not over yet is gonna be awesome, first I got soccer with my closest friends (I look forward to this every Sunday). Then we are going to watch due date (I haven't been to the theater since ironman 1 was in theaters). Great weekend with great family and friends!!!

Side note: I know I'm not the only person that does this, dancing by themself in their room... Well I do this very often, hiwver today is the first time I have ever practiced swing dancing in my room by myself. To make it even more fun n wierd, I threw a bit of Lindy hop in there... I'm still out of breath, I can't wait to go swing dancing again, only three more weeks!!! Who wants to go with me, I know a little and I can teach...

Side not to the side note: I also know line dancing very well and can teach!!! However I can't pick up salsa all that well, any body wanna teach me?
So I used to be a facebook whore, I would constantly look at facebook and update my status like 4-5 times a day. It's so easy cause I have the iPhone app on the first screen. But it's changed since about two weeks ago. I only prolly open the app once or twice a day, however in place of the time spent on facebook I surf suicidegirls.com. Mostly just in SGChicago n looking at ppls blogs...
Adultfriendfinder.com, fling.com, ulust.com?
I have never singed up fir these but I have been getting mass e-mails from them lately... Nasty...