I'm private
My birthday's in 20 days.
...meh.

Honestly, I'd be satisfied with a simple, elegant four-course meal, upside down pineapple cheesecake, quality company ...and birthday boobie pics on my phone ALL DAY.
Oh, and maybe a bona fide date.

I know.
Quite a lofty dream.

RANDOM INTERNET BULLSHIT


...i wonder what they saw?
The last 7 days have been a real roller coaster.
THE GOOD

THE SAD


THE FUGLY


THIS IS WHY I CAN'T GET DATES

RANDOM
I need a tan.
Happy Birthday, Mom!
Gramps is going to be featured in a WWII dedication ceremony Saturday. Props.
Leandra, Milloux, Coollkefonzie... I'm gonna find you. Now run an' tell dat.
Is Sper here yet???
...Florida during my birthmonth? Maybe.


Until next time.


YES, FRANCO. You have to wait.
Vulcan Mode:
ENGAGED
I cannot claim that I'll be completely and utterly stoic and cold-blooded like my pointy eared idol. Yet I'm not planning to display my emotions so openly to others. There isn't any benefit to it. It's a tiring and often disappointing experience. Not to mention a major
major
let-down when one learns persons aren't on the same level after all (worse yet, pretend to be in order to exploit your better nature).
Not that I'm a social butterfly, but I'll likely be less 'active' and more focused on pursuits I used to regularly enjoy. Music, art, literature, languages, biology, neuroscience, etc. 16 Year Old Rex had the right plan all along: go to university, stick to the books and ignore the distractions. Problem was human nature began to creep in... thoughts about missing out on 'living', girls, parties, blahblahblah. A fat lot of good how that venture turned out. It was definitely a good lesson of what
isn't
important; I only wish it took a year instead of ten.
Here's to the reset.
However, if we're going to be retroactive about it, I'm WAY late on my Pon Farr.
Happy Hump Day
This is a reverse blog.

Meaning, you write the content and

I'll

read it. So there.

Take THAT, stupid unconscious obligation to update people on my life!

(however, if you want to download, fill out and send this as an attachment to my email (ask for it), that'd be hilarious. tedious and long-winded yet hilarious

for me

)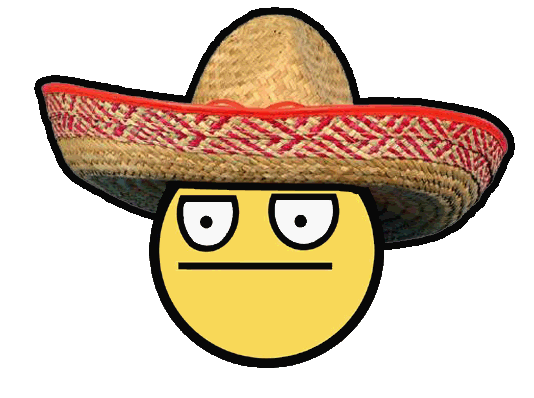 Bring on Cinco De Mayo
.
A lot of my friends are going through hard times at the moment.
This song
appears to be quite apt.
Keep your chins up, babies.
This was April, 2011.
900+ PHOTOS
.
Oy vey.
Yeah, I'm still very tired from the flight and can't be arsed to go through them all.
Enjoy these few highlights from the island, however...


It also appears that while away, Leib_ and I became 'domestic partners'.


I think she only wants me for my money. As well as my immediate access to non-dairy ice cream.
Certainly not for my body, now that I've returned home 10 pounds heavier.
Those malasadas and loco mocos, dude. Yowza.


I also learned the more I drink, the better I am at flirting with women.
What can I say, I'm a late bloomer.

Oh yeah... you can click on the unborn child to hear a new song. I assure you, it all makes sense.





Later, gators.
I'll be away for a week, beginning early Thursday morning.
I expect a great number of personalized photos of your nude human female mammaries (or posteriors)
*
in my comments by the time I return.
Not that I'm trying to guilt ya'll in case I
perish during my travels
.
It would be an amazing eulogy of sorts. Just sayin.
HAPPY HUMP DAY
*