I'm private
Yet another short, random blog. Apologies.
Wait. Scratch that, I'm not sorry.
I miss being pleasantly surprised in spontaneous ways
.
Be it a simple sentimental gesture by a friend.
A casual day trip to wherever.
Or, a woman who I suspected has liked me from afar for weeks or months... on a dark, misty night decides to throw caution to the wind and drives to my place, knocks on the door and as I open it reveals nothing but her
foine
ass body beneath her double-breasted houndstooth tweed coat.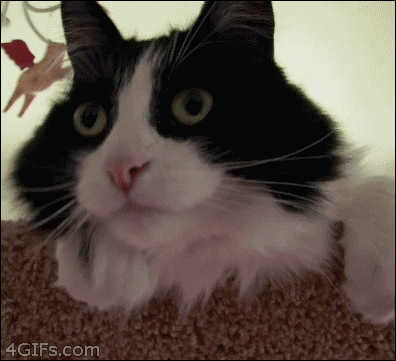 Yep.
Oh, and Valentine's was surprisingly fun!
Likely due to me sending a few friends and loves nasty homemade cards.
Here's one that wasn't mailed.
It would be really nice if I caught a break at least once.
More and more often I feel like I shouldn't have followed my heart and stuck with neuroscience.
I do love art and photography but...
meh
.
All is well.
Heart is good.
Purpose is abundant.
I can't drink enough tea.
Hope things are golden for you, babes.


Also, this:

"You are never too old to set another goal or to dream a new dream."
― C.S. Lewis
The next two months? They're going to be quite
interesting
.
However, I need to amass a significant amount of capital first.
A minor obstacle in the path to contentment, folks.
I probably could have died today
.
...it was pretty fucking terrible. Not to mention embarrassing.
So I have this
condition
. Suffered through it since I was 2 yet I wasn't properly diagnosed until I was 17. Anyways, hadn't experienced an 'incident' for years and for some reason, today was the day.
I was walking along the city streets, doing my usual gigs when I suddenly felt a tightness of my chest, not really but kinda like indigestion. That sensation usually happens before the main event, so I thought I had time to find a spot to sit down and ride it out. Nope. Seconds later, my left leg started to drag and BOOP. Passed right the fuck out.
Some really kind strangers apparently picked me up and propped me on a bench while the paramedics arrived. Honestly, I was more worried if my phone or glasses were broken. Got checked out, admitted, told them about my condition (I also have low blood pressure... that doesn't improve matters either). Mom raced up, they released me and she brought me home. So here I am.
Intense
,
right?
I'm milking this for all it's worth.
Finally signed up at Netflix and catching up on
Sherlock
.

So yeah. No worries, babies. I'll be fine.

Just have a splitting headache is all.

Well, that and a really lame heart.
That's why you have to be more careful around me... you can break it at any moment, ladies!



kbye!
"If you don't have anything nice to say, don't say anything at all."
So enjoy some electronic instrumental by
Nosaj Thing
.
2013, I don't know. I don't see us working out. You're already rushing things, trying to make me commit when we barely know one another. You're nice and all, but I believe we need some space to figure things out...
Seriously now,
13 days have already passed?!
Where the hell did the time go? Que carajo. Anyways, things are looking up (so far). Like a dope, I've signed up once again for a few courses, got a couple gigs and was paid handsomely, and witnessed the 49ers finally make it to the NFC Championship. They was robbed last year...
robbed, I write!
Not bad for a seven day span.
I hope things are going well in your neck of the woods.
LADIES LADIES LADIES!


It's been building for a long time now, and I think my head is going to burst if I don't curb my wanderlust sometime soon. It's to the point that I'm seriously considering moving abroad. Never done it in my adult life, yet I'm quite aware of the potential costs - monetary and otherwise - that vary with every country I'm contemplating. I've experience from being a military brat and a well-oiled travel machine, but it's a whole other ballgame when you're no longer a dependent and out on your own.

eh. We'll see how it goes.



Meanwhile, I feel I'm ready to get back on the wagon. The pussy wagon, that is.




I didn't go on a single date last year, and thank the Christ-Alien. It was a transitional period that didn't need any additional baggage tossed onto it. Some heavy introspection went down, which in turn shifted my personality to a more selfish spectrum (for the better, believe me). It improved my self-worth and lowered my BMI, so that's all good. I heard about it a lot but it didn't click until recently: WOMEN REALLY DO LOVE AGGRESSIVE MEN. I mean, holy shit. Unless I know a bunch of freaks and masochists, this has been a truly illuminating observation.

I should have been more surly yet affectionate years ago.
I'd have a dozen girlfriends at the same time right. now.
You'd probably be one of them.
Yes. You.
Don't deny it.





If you had the skill and the opportunity, which SGs/Hopefuls would you photograph?


To be honest, once I had a taste for it, I'd most assuredly act like this:



Bis zum nachsten Mal!


p.s. I've been drawing. May post some of that next blog.
p.p.s. Since it's the cool thing at the moment, I may drop most of it in vlog form.
Greetings
.
Looks like we made it!


TIME FOR A REINTRODUCTION!

My name's Rex (fo' really real), I do whatever I want and take no shit.


I like women, changing my facial hair every other week and comic books.


I hate people who are as fickle as they are irrational.


There isn't a beer I won't try once and a karaoke competition I won't dominate.


I've been in four bands.


No one can tell what the hell my ethnicity is. It's a fun game to play.


I cook way too well for a single male.


I dream in French, Spanish and German.


I exercise regularly yet I also eat like a rabid beast so I'm an odd balance of soft buff.


If you were born after Back to the Future pt II was released, don't even bother.


I like sharing my ideas, philosophies and art, but I'm not a slave to social media.


Also, I'm a bit of a weirdo.


*neeeeeeeeeeeeerrrrrrrrr pewpewpew ka-BOOSH*

...that was a present for my dog, fyi.

Oh yeah, I generally prefer animals over humans.

What else? hm. Can't think of anything... Ask away my friends, new and old.




NEW YEAR, NEW DEAL
I made only one resolution this time around. Actually, I like to think of it as my mantra for the rest of my days: No Compromises. No more lowering of standards. Don't acquiesce to the demands of the emotionally distraught, morally bankrupt and generally fucknuts crazy. Most especially, DON'T GIVE UP ON YOUR GOALS AND DESIRES. I've crushed my own confidence the past couple years more than anyone else. No mas. When opportunity presents itself, I will no longer cast doubt on my own abilities.

Anyways, until next time folks.

So here it is.
The end of the
world
year.

INTERMISSION



The slow-burning rage has once again become dormant ...for now.



I'll leave you with some Modeselektor.
Best EDM I saw/experienced all year. You should give Monkeytown a good hard listen.



Here's to us, we lucky few.
To bigger, and better.

Later, fuckers.