Nick2 is a 27 year-old in La Mesa, CA.
I'm private
Well...Im very sorry for not posting often anymore, Ive just been caught up in life. I finally finished that fucking Harry Potter book, for some reason I just couldnt read it, so last night I finished the last 200 pages off...after that my eyes hurt like shit. This friday I have to decide between 2 movies to see, Harry Potter or Walk the Line(johnny cash movie). It really depends on what my friends want to see. Thats all for now I'll try to update my journal more often... LATE NIGGAS!
WOW!!!!.....I've been busy(meaning to lazy to post something on here)....mainly becuase of the forum I go to(www.livingwithstyle.com). My and some other members have created a anime review club....So far we've only reviewed one show called "Kannaduki No Miko", which I found a very unexplaining show. Also...I have been protesting the fact that Naruto is coming to cartoon network...why you ask??? Because cartoon network is going to butcher it to kingdom come. I have a pic somewhere....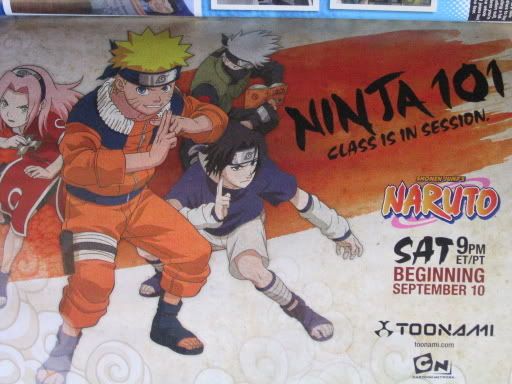 Thats all for now...
First time seeing A Clockwork Orange.....weird movie.
I have my own teamspeak server...its awsome......thats all
My last pic wasnt working for me so i chnged it to joey from slipknot because (imo) he's the best drum player ever.
Comic-Con was awsome as usual i got a bunch of freebies(of course) and I only bout one thing, a Vash The Stampede Shot glass....ill put up a pic of it later.
I was bored so i took pics of my comp and put them up in my pics section. Its not the greatist custom computer but it gets all my gaming and programing done. Im so bore ill even post the specs.

Motherboard: A Gigabyte(brand), i dont remeber the model
CPU: AMD Athlon(tm) 64 Processor 3000+, which is clocked at 2.01GHz
GPU: Nvidia 7800 GTX (best video card out on the market.....just got it for 600 bucks!!)
Sound Card: Intergrated
Main Drive: DVD-RW drive
Memory: 512mb(x2)
Hard Disk Drive: 120gig

And that about all i can remember.
Damnit this is the second time this year that i've had a cold........Its fucking horrible. Hopefully in the next couple of hours they'll create a cure for it and auto-matically come to my house and give it to me(because I need to get better for comic-con awsomeness).
I have nothing to say as usual (because of my extremly dull ninja-less life). So I ask a question,,,,,,,,,Is anybody celebrating 4th of July with some fire crackerness. I know I will be.
JANUARY 2006
1
2
3
4
5
6
7
8
9
10
11
12
13
14
15
16
17
18
19
20
21
22
23
24
25
26
27
28
29
30
31
DECEMBER 2005
1
2
3
4
5
6
7
8
9
10
11
12
13
14
15
16
17
18
19
20
21
22
23
24
25
26
27
28
29
30
31
NOVEMBER 2005
1
2
3
4
5
6
7
8
9
10
11
12
13
15
16
17
18
19
20
21
22
23
24
25
26
27
28
29
30
OCTOBER 2005
1
2
3
4
5
6
7
8
9
10
11
12
13
14
15
16
17
18
19
20
21
22
23
24
25
26
27
28
29
30
31