I'm private
Hi folks! How ya doin' ???
Well nothing cool to say.. Just bored and angry..
I need to take off with dumb people and I need to take care about myself. I can't pick up stupid people problems. I cannot handle more situations I am the one to blame! I have enough!!
Please tell me good news.. Need to be quite!
Hey guys!! Long time has passed from my last blog here!
FIRST OF ALL
: I'd like to say
THANK YOU with all my heart to those who comments my last blog and wished me to get better! I'm a lil' better now and I'm so happy!!

I need more time to get really better but I'm patient and I'll wait.
Then... My job is goin' on and I like it! People are so kind with me and there are positive vibes! Good for me!
And I finally decided to cut off my long hair!
Not dead yet! My health is not so good so I'm so sorry to not stay here so frequently.

I'm working hard too but I've got all of you in my mind! Hoping to be here soon.. I wish you all a great summer and a great week!

Lots of LOVE..

Morgue!
Good morning sweeties!
It's time to change blog!Long time has passed and several things were happened. Job is great but also really hard.Matt and I.... we're so close and I'm so happy with him. Last Thursday we went out with some friends ( married and fiancés) of Matt and one of them asked him : " When will you ask her to marry you?"
I was so embarrassed!!! And he replied: "Maybe one of these days ..."
Of course I hope to stay with him as possible but now marriage is not among my priorities. I love him so much but I'm too young!
I've never imagined me wearing white!
... maybe like this
( in black)
http://album.alfemminile.com/album/809007/spose-gothic-19197368.html
Hi guys! How ya doin'??
Yesterday's evening I went out with my love watching MiB 3! Well I've hoped it was better but ,you know, prequels are " calm"..
I get just slight fever but it's ok.. Tomorrow I have to go to police station for a complaint.
A photo of me (thank God not naked) ended in a profile on a social network for adults (well you understand what kind of website, for Italian users Badoo), said profile belongs to a person who has several criminal charges against her...This thing has me very annoyed because of this profile (name and surname that has real and not fictitious) there isn't a clear picture of this person but just mine saying "I am looking for men from 40 years of age."
So these vagina's eaters "(in italian this concept sounds better than in english "
morti di figa
") might think it's me looking for men but instead is this bitch! I know very well this slut and I hope that she'll pay for all the harm she did to me and my family!
Two years have passed and the story continues to move forward .. I'm sick of all this!
Kitties!! How is started the week?
Today I've recived a good job offer for this summer season!!! I'll work as a barmaid! The agency still has not called me for another job offer (the one that I was aiming, because it is annual and more profitable) so I'm still waiting. My CV now running throughout the province .. I hope I 'll have good news because I need a job so I could at least pay the fees next year!
Last week there were two bad events that rocked all Italy: an attack at a school in Brindisi and the earthquake in Emilia-Romagna..
I'm so sorry for it and for all people involved!
Also in April 2009 there was a distructive earthquake in Italy( Abruzzo, my region) with 309 victims, so I know what they're feeling
All my prayers are for all people involved.
Italy hold on
--------------------------------------------------------------------------
Step to the "lightest" part of the blog:
Yesterday I did a little surprise to my dad after a long day at work, and he deserved it!
And these are the results
He was really happy
and I was happy too.
And my mum...
She left only this! What a greedy mom I have!
I obviously have not tasted anything that I had prepared! Good girl
I'm losing weight so I want to reach my purpose!!!! Finger crossed!!
And this: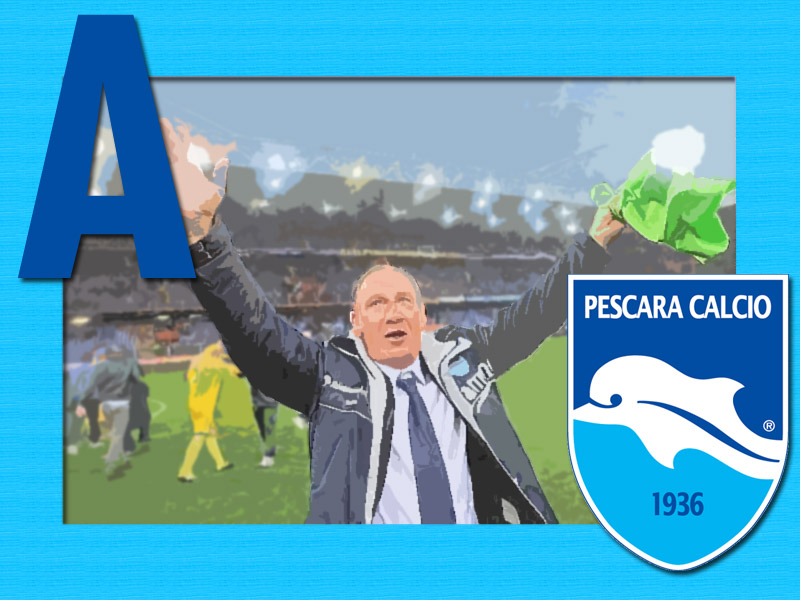 Our football team is in Series A !!!
Morgue
Hi sweeties!!! How are you?? I hope fine!!!
I'm so happy!!! Yesterday I almost completed all the steps for the transition to Hopeful but I managed to unlock the account that msn had blocked (spam) and I have even managed to unlock my account of SG! Well I'm back!!! Eheheheh!!!
I spray happiness from every pore of my skin!!!! Today I feel a lil' bit rockabilly and.. here is my outfit..(certainly in the picture it does not look good but .. this morning I saw me cute)
Yeah ok I'm working on it but I can improve!
Hi sweeties?? How ya doin' ????
What's new about me:
1)
Okay I changed my diet! I'm slowly eliminating meat and concentrate on vegetable fibers.I noticed an absorption of the fat that I had initially but work is still hard and the way it is so!
Certainly the mood is affected very much by certain sweet compensations !!But my goal remains the same!
2)
Next Thursday I'll take part to a dinner organized by my man and his colleagues with their wives..
I am the only one left they still do not know! I'm not just a little embarrassed .. more!
Ergo I am desperately looking for an appropriate outfit for the evening!
Women! Give me some advice! Whatever you think 'cause I'm running out of ideas!
--------------------------------------------------
And now! I'm so happy for
Selin_CatNipple
and her brand new nipples piercings!! Yayyyyyyyyyy!!!!
She's so beautiful! I love that girl!
Hey you! Don't forget to love her set!!! SHE NEEDS MORE LOVE!!!
SuicideGirls
PLEASE LOVE LOVE LOVE
Your ugly little duckling to a night has turned into a perfect Cookin' Mama!
I had guests last night at dinner and I 've prepared for them typical dishes of the country where I live .. Italian food of course!
Everything based on fish caught by my father (my father is a fisherman).
The best dishes of the evening were:
Stuffed cuttlefish
Sea snails with tomato sauce
Cuttlefish with peas
And finally my little
Mount Fuji pudding
( complete with the homage of chef! )
And while all savor the delicacies, the undersigned has turned to his strict diet! If I want to try to become an HOPEFUL and maybe a SG, I have to stay in shape!
I'm too sad to write something meaningful this evening..
I only know that a vice is squeezing my heart ..I have a bad feeling about me. I just hope that it is a figment of my imagination. This thought is buzzing in the head and is getting stronger ..
I can't explain why. And I'm afraid.