I'm private
Finally got my car back!! Sweet!!!!!
After more than a month of dealing with insurance, rental places, and body shops, I'm finally able to drive my dopalicious car once again!
Frankenstein vehicle is what it is- this is the third time that it's had hardcore repairs made..
Also back at work!! Weekly checks are soooo nice!
Got a bunch of pictures from past weekends to show!
Spent last weekend down in San Diego visiting some friends. Forgot how fun that area can be:
Pier at Imperial Beach.
Friend Blaine at top of mountain.
Chrysler Speed Classic on Coronado Navy Base.
Fun times!! And the rains have come! Ahh cold weather!
Ha at least for the next day or so..
Interesting past week..
On my way to a wedding reception when some idiot runs a red light and smashes into my car. He completely tore the bumper off, so now I'm renting a car while its in the shop. The shop guy told me the car
might
have to be totaled!! It had better not be!! It runs perfect, just that it's now missing a huge piece..
Oh the guy that hit me: His excuse was that "it's been a long day." He had his young daughter in the truck with him.. What the hell?! I could have been killed, man! Who runs a light when you have your child in the car with you?? Who even runs a light at all? Then he doesn't have insurance, so he takes off when the cop shows up to go get his insurance from his house. Cop gets pissed and is on his way to the man's house when the asshole amazingly comes back. :Sigh:
My new computer just received its first virus.. Luckily it looks like a small one, so it shouldn't be that hard to get rid of it.
I finally start class again on Tuesday!! Yes! I can't wait!
It's going to be a long day- Tuesday/Thursday 8:30-4:00.
Two days ago went down to Hollywood with a some friends.
That was fun! I love just walking around and mixing in with all the different people, not to mention seeing where all the tourists are from.
Hah we did the ultimate tourist venture ourselves and took one of those Tours of the Star's homes.
Some of those homes are amazing!!
Hopefully the beach sometime soon while its still beautiful out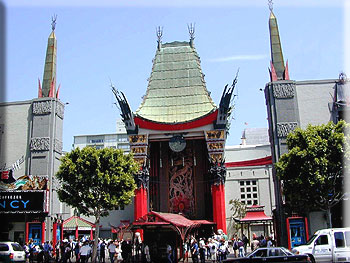 Just got back from a weekend vacation in Arizona!
I went down with one of my friends and her family, staying over at their place out near Bullhead City.
It was pretty sweet- went down to the river and I rode a Jet Ski for the first time in my life!
Haha I was riding with my friend, she's going all fast and we never fly off or anything, but as soon as she stops, the whole thing flips over and down we go! Took us nearly ten minutes for us to both climb back on and make it to the beach.
Today I have some physical therapy and then I might help out my friend clear out her backyard for a party.
Have some paperwork to do concerning a lawsuit for a car accident that happened back in 2006.. Damn.
Tomorrow I'll be doing some volunteer work with a few friends. I have no idea what we'll be doing exactly, but it'll be cool.
So I went down to the US Open of Surfing at Huntington Beach yesterday.
It was so cool! They had motocross, BMX, and skate events along with the surfing.
Tons of people, but it didn't have that 'packed' vibe
Makes me really want to live closer to the beach.
Oh man did I get sunned!! Funny how you never realize how powerful the sun is until the next day..
Waves were amazing though. Couple friends and I went out to just body surf and kept getting smashed and pulled around by the tides. Fun!!
Saw The Dark Knight last week. Wow. It was such a good movie. I'm trying to find people who want to go with me to see it a second time..
Any takers?
Still have no cable in the apartment. Olympics are coming up soon so I must have some sort of TV by then. If anything else, I'll just invade some friend's place while the events are taking place..
In other news:
Me and my girlfriend of over two years broke up about two months ago. I guess its for the better, but still.. We were in love and had planned on marrying in a few years..
Lately though, I've just been trying to stay friends with her, but she's been very reluctant to even talk to me.
She was my best friend and it hurts to lose that.
Any advice?
Out to Vegas for the weekend!
We're leaving at 2am to try and beat the traffic...
Sleep during the day and party/hang out at night! That's the L.V. way!
Going to a party or two, blow some stuff up, do a little shooting, and just hanging out in good ol' Sin City!
Earlier today though...
I was sooo freakin' mad!! I'm trying to get some sort of satellite installed in my new apartment. The guy showed up early, usually a plus, but since I wasn't there, I had to run back and let him in. Then he takes about FOUR HOURS to set everything up. Finally when I think he's almost finished, he checks the system and announces that the receiver won't even pick everything up and that the dish won't work, therefore, I won't be able to have satellite at all. Damn.
So he rips everything out and leaves me with a wasted day and wasted money!!!
Luckily I called the company and they're putting the $$$ back in my account...
Finally have all my stuff moved into my new apartment!
Now all I have to do is hook up the cable and internet, buy some food, and I'm set..
Flying up to Sacramento for a few days to see some family.
Oh and saw the movie Get Smart yesterday- Freakin' Hilarious!! Loved that movie!
Still, nothing beats the original.
Ahh heat wave!!
Where have you been this past year?
Usually it gets boiling a bit earlier than this, but now, the sun is attacking Southern California with a vengeance.
Perfect earthquake weather, it reminds me of the tropics..
Oh man my knee fucking hurts!!
Worst pain ever. And the painkillers they gave me do next to nothing..
Feels like a sledgehammer constantly pounding my knee. Just hope the stitches haven't ripped open or anything, cause it keeps feeling like there's blood seeping through the bandages..
Finals week!
Luckily I only had three this time, plus a paper to write on the U.S. Revolution, which I'm still working on.. Contemplating on the idea of taking five classes next semester instead of the usual four.
FINALLY having my ACL repair surgery this Monday!! Yay!
I'm kinda scared/nervous though- hope it heals fast!
Bright side is I'll get plenty of nice pain meds and soon I'll be able to get back to work.
Spent the hot day in class, working out a bit, and then stopping by Trader Joe's to pick up some delicious dinner!