I'm private
Ugh, so it's weigh-in day again. I haven't gone *yet*, but I will have done within about an hour and a half, so I guess I'll just edit the wee sentence next to my name to update, because I ain't doing two blogs in a day.
I'm expecting a gain this week because I've been a right fatty and eaten chocolate pretty much every day, and gone over my 'syn' (Slimming World slang for 'bad shit') allowance multiple times...for example, you're supposed to have between 5-15 syns a day, I had 80 on thursday. If I lose any weight this week, I'll be so surprised I might actually follow the plan next week
ANYWAYS, here's the weekly spam of pictures with me in my bra. And a couple faces.
Just a wee update because I wanted to tell y'all that I lost FIVE AND A HALF POUNDS this week at Slimming World, despite eating chocolate pretty much every day (but, actually, in moderation, so I've been good). I was very excited, so I took some pictures in my underwears.
A little more...
So, I'm starting with a pretty sombre message. My Mum suffers from Sarcoidosis, and she bought us these bracelets to flaunt, and if people ask, we can let them know what a bastard the disease is. Anyway, that's my huge wrist with some pretty
Pura Vida
bracelets alongside my Sarc band
There's my face.
AND SO COMMENCES THE BLOG.
I've had a pretty great day today. In the morning, Mama and I went to Slimming World for a weekly weigh in, and guess what? We lost 9 lbs between us! I lost 3.5 lbs, and my Mum lost a MASSIVE 5.5 lbs! There was a gasp of shock and awe when the consultant announced my Mum's loss. I'm a proud daughter. I'm pretty chuffed with my result, too! 3.5 lbs in a week without doing any real exercise at all...I'm amazed, actually. Doesn't really seem real. Since I got the implant I've had so much trouble trying to lose weight, and it's basically fallen off me this week. Crazy times.
Also, today, I went for a boss 5 mile run. I tried a new route today and ran through my local woods…which in hindsight was not at all good for my knee. It's mostly uphill through the woods, and that's something I'd not realised before. My thighs did though, when I was being chased by zombies up a pretty slight yet nevertheless there hill. I had to sit down after that.
At the end of the trail, there's a stile. You can go over it and keep going up to the moors, you can turn back, or you can turn left and go up the really, really, really fucking steep steps, then follow the trail back as it arcs back onto the main trail. I obviously chose the third option, because I am a glutton for punishment. You cannot run up these steps. Each one came up to the middle of my thighs, so it's a real climb up about thirty of these badboys. Good for the bum, though.
I did wonder if I was going to get attacked by a bear or a puma a few times on my run, even though I live in Devon, England, where there have been no bear or puma sightings ever in the history of time and space, but I DID WONDER, because I am worst-case-scenario girl. My superhero talents are sadly not in demand.
Here are some post-run pics...
...and that's all, folks
I joined Slimming World yesterday with my Mama. Unfortunately I'm the kind of person that needs structure in life (if you give me free reign I am like a monkey with shit), and I need somebody to answer to, really, so HOPEFULLY this new plan is going to be very good for me. It's day one, though, and I'm already craving sugar. My bro and I had a massive binge on shit yesterday because we knew it was going from our cupboards, which in hindsight was probably a mistake, but there you go. I am a foolish girl.
The weather's been stellar here today, so I did a bit of sunbathing earlier. Unfortunately I didn't take any pictures, which I regret now. You coulda seen my boobs crammed into a too-small bikini top. Hijinks ensued. I managed to get a bit of writing done in the sunshine, not too much because my kittens were frolicking around me and I just had to watch.
Two months and five days until tattoo time! Sad face. Saaaaad face indeed.
Anyway, here is a picture of me and Fleur de Licious
Hi-hi!
It was payday today, so naturally my first instinct was to buy EVERYTHING that I've pined for this last month...which, incidentally, was only one thing. Nike Freeeeeees.
These ones, to be precise. I've been drooling over this brand since I started running a year ago, and lately I've been feeling pretty shit about life, the universe, and everything, and my running has taken a bit of a back seat, so I thought I'd buy myself something I've consistently wanted for a long time. I can't wait to get them and run for miles and miles. It's truly my happy place, feeling the wind through my hair and the ache in my legs. Not so much the ache in my knee. I should see the doctor about that but we all know it'll never happen. Fight the power.
I bought some other things, too. A friend of mine the other day said that I wasn't a proper girl. Like, I was a tomboy at best. It really stuck in my head! So, I'm going to try and be a little more girly and wear dresses. I've always loved looking at dresses so I thought I may as well put them on my body. I have great legs anyway. Runner legs. Yeah. So, here's what I bought:
I think these are pretty cute, and they're not SUPER GIRLY. They're very 'me', apparently, which is good. It's good to be yourself and junk.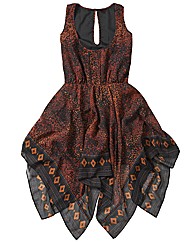 Also this dress, because it's super cute and also very 'me'. Dresses are always dangerous territory for me, because of my wild, huge boobies. I've selected a size 18 (UK, US 14) so HOPEFULLY it'll fit. If it doesn't, sending it back isn't too much of a hassle.
I also applied for my provisional license today! Yaaaaay. I hope to be driving by the end of the year, so I guess the first step was to sort out the actual license. I'm excited. I've even found a car that I want. Exciting. Everything is exciting again. It must be this sunshine.
Hope you're all well xXx
Hello, hope you're well. I'm going to whinge a bit so, y'know, prepare yourself and everything.

Basically, I have really, really sensitive skin. So sensitive that I'm actually allergic to most of the creams that I get from the doctor to clear up my skin. Everything burns and leaves marks, and it's a constant struggle between trying not to scratch - I never know that I'm doing it so it's not easy to police - and trying to apply different things to try and clear it up so I don't look like a leper.

I know some people have it far worse than I do. Even my Mum has an auto-immune disease that affects her skin - she has plaques of Sarcoidosis (a pretty gnarly disease that causes granulomas to grow on any and every organ) on her arms, legs and the back of her head.

It's weird though. It does affect me psychologically, even if it doesn't physically hurt me. I'm always aware of it. My fingers are crusted over, the crooks of my elbows are red raw and dry. My calves are constantly covered in scabs and scratches so I don't like to wear skirts or dresses or shorts. And I wish I could. A lot of work has gone into my legs and I'm really proud of them. If they didn't look shitty I'd walk around naked.

Anyway, to the point of this blog. My friend did a henna tattoo on my leg last week, and while it hurt a little bit I just ignored it because I'm kind of used to my skin feeling a bit funny. Yesterday, I noticed that the skin was raised and it looked dry. Today, my skin started to flake off and it looks like scar tissue underneath. It's contact dermatitis, so it's not a huge problem. I've started to fade the henna quickly with face wipes, so hopefully it should be gone after a couple more scrubbin's and then I can just wait for the stupid red marks to go away.

BUT THEN my brother decided to ruin it by saying, "by the way you'll probably get the same thing with a proper tattoo". And then I started to think about it and I got a bit upset because I really, really, REALLY want a tattoo, and I have done for years...but if I get one and I react, I'm fucked, basically, aren't I? They're not so easy to get rid of...

So next week, when I put in my deposit for the tattoo, I'm going to talk to them about it, see what they say.

tl:dr? I have bad skin. Tattoos might be a bad idea.
I BOOKED MY FIRST TATTOO TODAY!!!

I AM SO EXCITED I MIGHT EXPLODE.

It's in a while though - my first sitting is July 6th - but still!

I'M SO EXCITED.

In other news, I went to see a psychic today.

That was a shitstorm of Things I Didn't Want to Hear.

Sweet Jesus I want to apply to be an SG...

...but I'm too much of a wimp.
Yeah, it's been a while. A month or so, and nothing has really happened. Probably why I haven't actually blogged since last time, but I thought I'd give a little update so nobody thinks I've died or anything.
Wouldn't want that.
Uh, so...what
has
happened? Well, I've
sort of
had a promotion at work - they've let me into the cash office to play with money and supervise the front end of the store of an evening. That's pretty cool. Means I can get my bitchface on if customers are pissing me off, which they do quite often. I really don't have the temperament for my job, but somehow I've managed to hold it down for nearly five years. There's a lot of bitching going on around me, too, which I'm not very happy about, but at least I'm memorable. I must be doing something right if people are bitching about me, right?
I've started writing my book AGAIN, for perhaps the fourth time. I can't really remember if I mentioned this in any of my other two blogs, and I'm too damn lazy to actually look, but at least I'm writing again. It's always difficult for me to write - for one, I have a pretty short attention span so it takes me a long time to get it done, and two, when I was having a difficult time in school I made writing my crutch, and now I find it hard to write anything in any mood but a bad one. BUT I'M WRITING. So that's good. I need to get over it. If I can whack a draft out by the end of the year, I'll be chuffed.
My not-boyfriend-but-exclusive-sex-friend is depressed. I worry about him a lot. He's eleven years older than me so he's had a lot of time to gather history and pack some baggage, and unfortunately it's come back to bite him in the arse. Unlike me, who likes to talk about everything and anything, he chooses to withdraw and drag himself through it. Very manly. I find that difficult to take, but I know if I could
just
be patient, he'll come around and be better than before. Relationships are intense. This is my first one. I can't handle the emotions. I'm not very even-tempered, and anything will knock me off.
Stupid implant is being attacked by stupid pill. It's working, so it's not that stupid, but the hormones are tiring. Progesterone is tiring.
I am worn out. I am fatigued. I feel older than twenty. Much older.
GUESS WHO JOINED THE GYM TODAY?
You're wrong. It wasn't me. I did, however, inquire at my local gym, and I'll be joining on the 1st of March. I can't wait! They have yoga classes, weights, treadmills (of course they have treadmills, but that's what I'm most excited about), and a weird bike machine that simulates an actual track.
So if I wanted to cycle the Tour de France...
I fucking could. If I wanted to.
Also, I finally contacted the doctor to sort out my stupid uterus. If anybody that sees this blog is thinking of getting the contraceptive implant, make sure you are really sure...I sort of got it on the fly because my partner wouldn't use condoms and I'm too scatty to remember to take the pill. I mean, there's the coil but I don't know, I don't like the idea of something actually BEYOND my cervix. Creepy ass technology.
Today has really been a day of small victories. I've lost another 1/2 lb, so now I weigh 203 lbs...which is a lot but I swear, I really don't look that big. I would wager that I am MOSTLY boob. And belly. I have a chubby belly, but it's kind of cute.
That's what I'm talking about.
xXx