I'm private
Dark Night of the Soul
is an album I've been listening to for the last 9 months or so, when it was leaked online (which was the only way to hear it, due to
a legal dispute that was preventing any future release
). It is easily one of the best releases I've heard in the last several years.
It's a collaboration between Danger Mouse, Sparklehorse (a.k.a. Mark Linkous, who tragically committed suicide a few days ago) and artist/director
David Lynch
and features an impressive cadre of guest vocalists, lending their pipes to a beautiful collection of music, that is, at times, sad, blissful, melancholic, hopeful and grim.
I was thrilled to learn that it is
finally going to get a proper release
later this year.
Recommended listening!
I hadn't heard from an old friend in a while, so I thought I'd look her up on Facebook & give her a hard time for not keeping in touch. Last time I spoke to her, she'd just had a baby, so naturally I figured she just got busy with life. When I put her name in the search engine on FB, I ran into a memorial page for her. It seems that, not too long after we last spoke, her boyfriend (and baby daddy) strangled her to death, while her kids listened from the next room.

I'm reeling from this one. The tragedy of this has me against the ropes. I can't wrap my head around the loss of such an incredible person. I'm sad beyond words, I'm furious, I'm trying hard to keep it together.

The effect this has had on me has really surprised me. We weren't exactly close. She was actually a former client of mine (I'm in the social work field), who I greatly admired, had forged a strong bond with, and had remained in touch with for the last 10 years. After all these years, I counted her more as a friend than a former client. I feel like I've had a death in my family.

RIP, Lisa. You are loved & missed.





I found this strange picture taken just before this week's debate: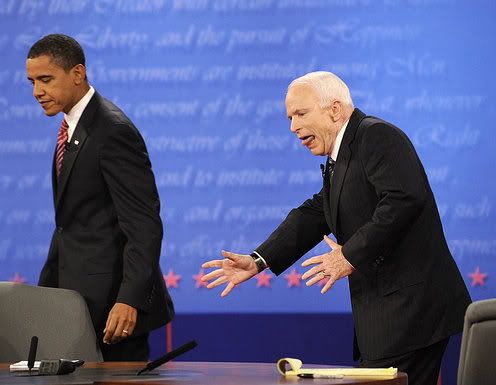 Of course, this being the Halloween season, I saw it a little bit differently: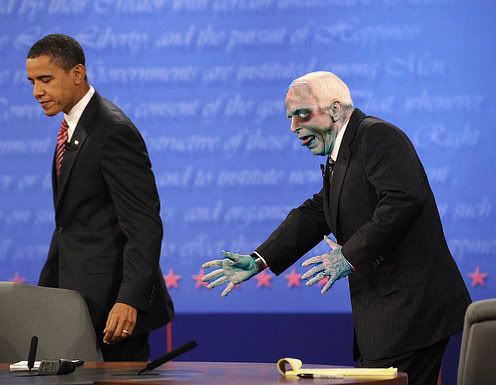 Another found funny -
Take a look at this guy's fantastic name:
Add this one to the Unintentionally Hilarious department: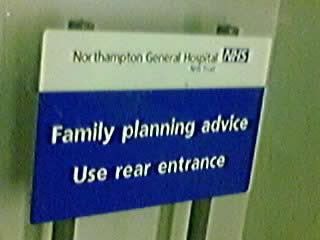 So it appears my 9-year old daughter has cast her vote in the upcoming presidential election: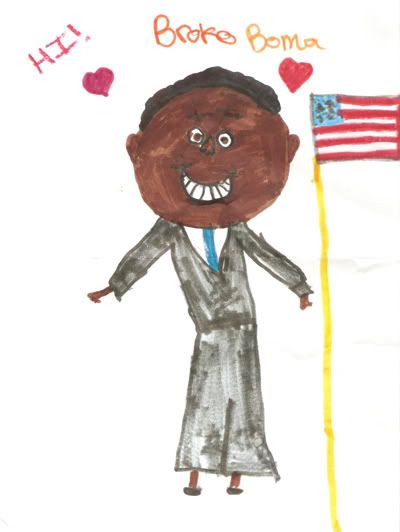 She was no doubt inspired by our attendance at the Obama rally we went to in February, where Michelle Obama spoke.
HAPPY MOTHER'S DAY to all the mamas out there!
You deserve a lot of love and admiration. I hope you get lots of it today and all the days to come.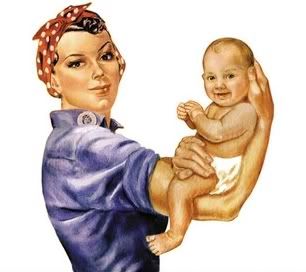 Last week was a weird one......
SNOW! In Tucson friggin' Arizona! I was only able to snap a few pics before I had to run off to work for the day....and in Tucson a few hours makes all the difference to snow. By the time I got off work the snow was almost all gone! Blink and ya missed it: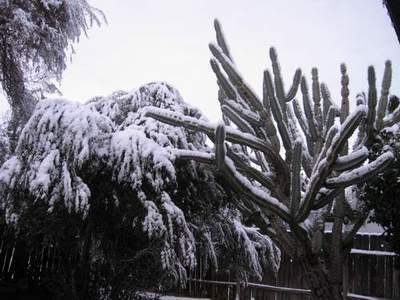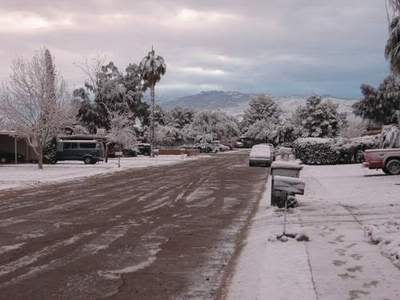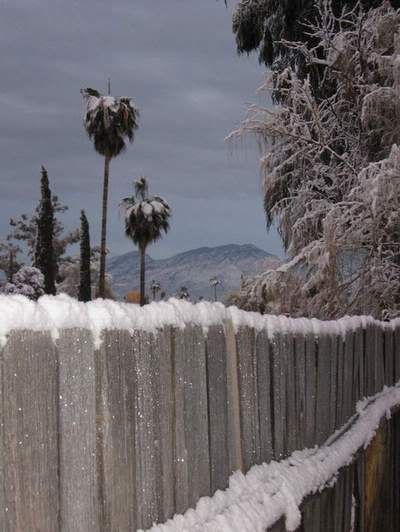 My kids were so excited about the prospect of having a "snow day" and getting to stay home from school. I explained to them that snow days are for places that snow so much you can't actually travel to school.
Turns out I was wrong. We turn on the news and whaddya know.....school's cancelled all over town! Too bad I couldn't get a snow day from work!