Cate_Arcanium Arcanium performing at the world famous Whisky A Go-Go on September 9th.
I'm private
Arcanium (my band) will be playing HELLOWEEN 3 at Hodi's Half Note in Ft. Collins for our hometown crowd on Friday, October 29th. We'd love to see some local girls there! If you are in the area come check it out! There is also a $50.00 costume contest to be judged by the bands and that same costume will get you $2 off the $10 cover charge. SEE YOU THERE!
Cate
www.myspace.com/arcaniumband
www.facebook.com/arcaniumband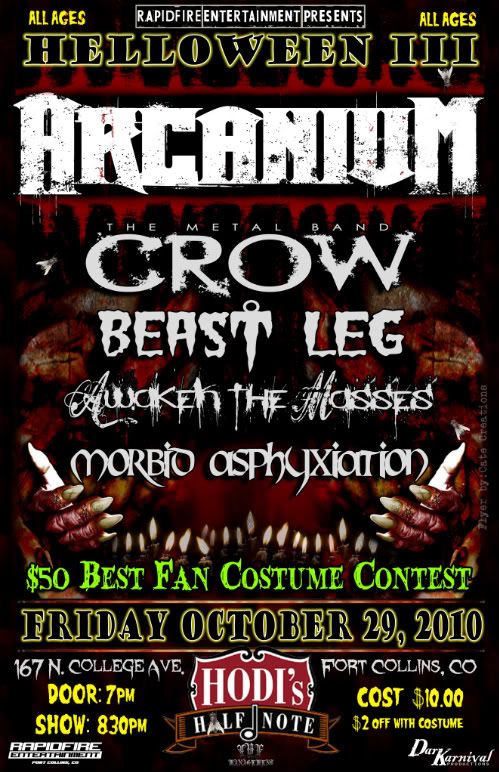 Colorado's premiere metal band, ARCANIUM is scheduled to perform at the world-famous Whiskey A Go-Go on September 9th, 2010. The ALL AGES show will be opened up by the metal stylings of ROSENGUARD, hailing from Chicago, Illinois.
WHERE:
Whisky A Go-Go
8901 Sunset Boulevard
West Hollywood, CA 90069
www.whiskyagogo.com
WHEN:
Thursday, September 9
from 6:00 pm to 11:00 pm
Visit our page at the following address to listen to our music and watch videos.
www.arcanium.info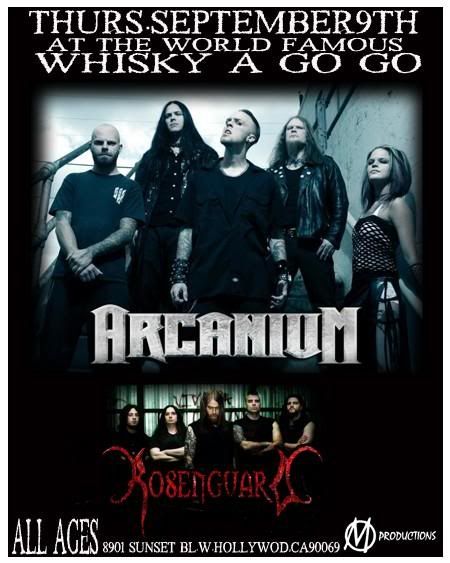 Once again...someone apparently anonymously reactivated my account for another three months. I somehow think Suicide Girls site does this itself, but I could be wrong. If I am wrong I want to thank this mystery person for the gift and I would like you to reveal yourself. lol
Take Care,
Cate
The holidays were great, but I am glad to be home. Time to start sharpening up the music for the next tour and work on new songs. 2010 should be a great year for Arcanium. Hopefully we'll see some of you out there!

Cate (Arcanium)
The holidays have been going great! I have been traveling through Montana visiting my immediate family. It is bitter cold, but the warmth of family is well worth it. It's nice to visit the small towns I come from. I have been exploring the SG site and there is so much beauty on here! I love messages and getting to know people, so if you are looking for conversation, send me a message here, myspace, facebook or msn mesenger.

TTFN
Someone apparently footed the bill to renew my Suicide Girls membership. I would like to extend my thanks to this mystery person and I wish you would reveal yourself to me so I can thank you properly.

Again, I humbly thank you.

Cate
Hi, I am Cate. I am the quitarist for the Colorado based band, Arcanium and i love tattooed women. It is my pleasure to meet you.

SINcerely,
Cate