I'm private
new year, new perspective, new friends, new knowledge, new goals.

new blog.
Here's some music I'd like to share with you that's stuck in my head, listen while you read my blog:
Ahhh music warms my soul. It makes me forget my problems. <3
I should begin making a committed effort to update my blogs more often. Months have gone by and I've got so much to say about things that have happened, but the reality is that most of you who are reading this probably shared those moments with me, or know about them already, so just know I thoroughly enjoyed spending my time with you all and look forward to our future hang outs.
Anyways, shit that's worthy to mention about my present life:
- I have a beard.
- I'm in the process of being promoted. This is probably directly correlated to my previous statement. News to follow...
- My new landlord is trying to evict me and my roommate because I innocently asked him what the last tenant paid in rent after I signed the lease. He threatened us and told us he was going to cause problems for us if we kept it up, and pretty much indirectly threatened to harm us, so we called the cops on his ass and now he's avoiding us. I now have to pursue this matter through the provincial rental board, and communicate to him with registered letters which'll cost me $8 everytime I need to speak with him via snail mail. Fuck him.
- I have an amazing girlfriend. She probably thinks its gay that I'm mentioning it here though so I'll just leave it at that.
- I'm working out some family problems. Every family has their own. Right? Maybe I'll get into it another day, not feeling it today.
I promise to write you all more if you promise to leave me more msgs/comments!
PEACE MADAFAKAZ
On the way home from work, I don't know why, I was walking from the metro and imagined this retarded scenario:

Imagine you had to choose between living a life where you had all the talent in the world but no genitalia, completely asexual and therefore cannot enjoy any form of sex, but you can produce magnificant art, music or perform impecably at any task. You are revered for your abilities and resources.

or

You we're born with the ability to seduce or sleep with any person in the world, with just a glance, much like count Dracula, but had no talents whatsoever, except for being a great fuck.

Which would you choose?

I gotta sleep on this one
I decided to blog about Saint-Patrick's day and My birthday weekend in picture and caption format (Images courtesy of google since I'm so uncool and never take pictures of my life):
Started off with a bottle of Glenmorangie a client of mine got me for my going away present:
We then bought some Boris Cools cause they taste like candy and got me drunk as a skunk.
Roomate and friends took me out for Japanese Style Buffet with too much sushi:
Then went bar hopping and cheersed the night away:
Passed out on the couch as soon as we got home:
Woke up hungoverrrrrrrrrrrrrr: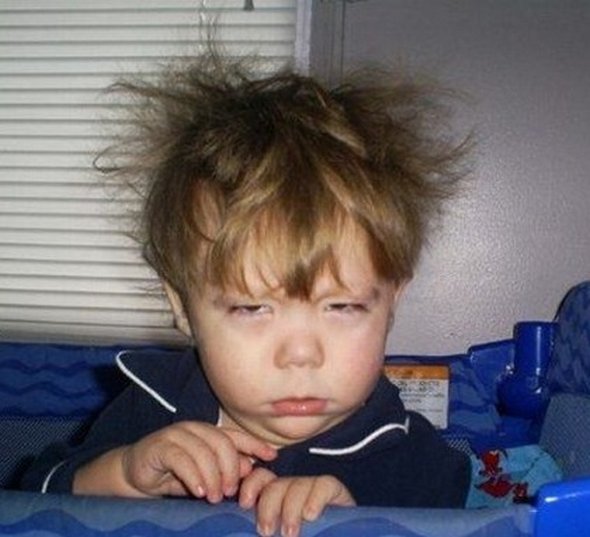 St-Patty came over and pulled my ass out of bed:
He handed me several of these:
As well as these:
Scotch is my new favorite drink btw.
Roomate's girlfriend surprised me with my favorite candies, yaaay!
After drinking and eating nothing but candy and booze all day, decided to seal the deal with a good ol' fashioned:
And this is how I felt right after I ate it and what I looked like until I dragged my ass back home into bed:
On a side note, I'm unemployed temporarily so PLEASE PLEASE PLEASE drop me a line to hang out cause my day time is spent looking for shit to do, so save me the trouble! Let's hang out!
I love when guests borrow my laptop to show me shit on youtube, and as they type in "you", www.youporn.com shows up first.

I go on youporn more than youtube... true story.
Some days, I wish I had no penis, or that I couldn't feel its throbbing. That way, I wouldn't be thinking about sex so much.
Ahhh fack, this embed shit is useless. Was gonna post a video, but apparently SG doesnt link videos that aren't youtube.
http://vimeo.com/17627120
native electronic music. respekt
Note to self: Stop taking your life for granted.
I find it so fucked up how life is so RANDOM. Like, you can have the best day of your life one day, and then the shittiest day of your life the next. I'll tell you what makes me say this:
Sunday, my roomate and I went to future shop to get my roomate a new XBOX 360. They were on special for the holiday. I decided to get one for myself. The sales dude who sold us the xbox was super nice, and even gave us each a free game with it. Now the best part is, he forgot to charge us for the second xbox...
So my roomate and I walked out of future shop with 2 brand new XBOX 360 slims and 8 FREE games for like $300. Fucking awesome, ya? Him and I we're giggling like little girls when we got home and I laughed my psycho laugh (Think leprechaun crossed with a giant rat) since I was so happy with what we just pulled off. We bragged and bragged and bragged and laughed and cried in joy. Sunday was awesome.
Yesterday however, our appartment got robbed. Mike called me at work at 5:00pm to let me know that when he got home, my new xbox was stolen, but his xbox, his PS3, his macbook pro and about $3500 worth of his videogames were stolen...
Worst part, neither of us are insured... I managed to get money out of visa cause they cover recent purchases up to 90 days if they're stolen, so that's cool, I get my xbox back, and I'll be giving mike a little money to help him out to replace some of the shit he lost.
But ya, that's it pretty much. Kings of the world one day and fucking loser shmucks the next. Really sucks ass.
A locksmith is here now installing a deadbolt lock and a new doorknob. And I'm getting house insurance... cause fuck man, you need that shit.
LEARN THROUGH MY MISTAKE. GET INSURANCE ON YOUR PLACE IF YOU DON'T HAVE IT!
I'm gonna get shit faced this weekend to celebrate this robbery. I hope some of you will join me.
Oh, and here's a video my buddies from my hometown made for thanksgiving. NOT FOR VEGETARIANS!!!
Ok, so:
I Moved out of my shit hole apartment, into a newly renovated 5 1/2 with two friends. Paying cheap motha' fokin' rent, yee boi!
I found and raised four orphaned kitties. Chekem out in my videos section. I was super high when I made the video though so don't pay attention to my gibberish. lol
Story goes their mom was crushed by a pile of planks or something, and when my roomate found them, their snouts were covered in blood because they were trying to nurse on the crushed mother. Sad, I know...
Nursed them into good shape and gave three of them away. I still have the little runt of the pack. His name is Pete. He's still looking for a home. As a kitty, he was always the last one to get to his food, his brother and sisters would beat him all the time. He was also the most docile and playful one. Although ever since my roommate Mike gave him catnip, he's been fackin' hyper.
I got the shaft at work and didn't get promoted when I was supposed to. So I took 2 weeks off work and went on paid vacation. Chilled out with my buddies and my kitties.
Then I got back to work and got a raise. I guess it was their way of shutting me up temporarily but I'm honestly considering a different career path these days, I don't like my job.
Aaaaaand now I'm getting sleepy so I'm gonna go shluffy now.
g'nite