Bellica I never "try" anything, I just do it...
I'm private
New post because I'm on my way to bed, this is going to be short...

- I'm in the middle of moving but still no place to go because the apartment I was supposed to rent isn't free yet.
Sucks. I hate express moves!
- Life's good all in all.
- Puppy is still being a pain in the ass, but funny as hell.
- This is more than likely my last semester teaching. I think I have to leave while I still enjoy it.
- I'll be hitting Miami in June, probably. Going to visit my cousin.
- Heart's still broken but I'm getting there, slowly.

Night SG!

Mena
♥
I guess I should update this blog once and for all...
It's been a rough month or so. I got back from my trip, which was amazing, just to have all Hell break lose back home.


Some pics from my trip:

I have a severe addiction to this now and it's VERY hard to find here...



Panama's best beer:



This is Flores, he was Head of the Bug Control Department back in Panama:



Starfish beach in Panama, they are huge, bright orange and right next to you on the beach. You can't touch them (apparently, it stresses them out) but I accidentally stepped on one. I think that stressed me out more than it stressed the starfish...



That's Bob, or so I named him. The creepiest thing to see while walking around Bocas del Toro at 3 a.m. Funnily enough, you kinda get used to it, I kinda sorta miss him.



That's a literally deserted island in Panama, Zapatilla. Only the forest guard and a bunch of tourists.



Me looking stupid underwater in Zapatilla. After that happened I was stalked by an angelfish and had to leave the water. He would not leave me alone. That's what you get for having bright tattoos in a tropical beach I guess. I'm pretty sure we're married now.



That's Perry on the day we left Panama. That's the view from the dock.



One of the mosaics from Rocking J's, the hostal we stayed at Puerto Viejo, Costa Rica. And that's the beach if you couldn't figure it out, the last pic is the reception/surf board rental part of the hostal.



That's the sunset in Tamarindo beach in Costa Rica, I think. I have too many fucking sunsets in my pictures, I should've thought about it more.



You know you're not in Kansas anymore when this is the bedside table reading material. I memorized every single crocodile spot in the country. Brasilito, Costa Rica.



This is what Mena's hair looks like after an attempt at surfing (I failed miserably but had a blast, I could never stand on the board but did a great Big Kahuna impersonation by riding a wave sitting on it)...



And finally the view we had pretty much every day during the last part of our trip, the rainforest and the volcano area in Arenal, Costa Rica. We literally ran up the volcano acting like ninjas. If anybody saw a pair of Mexican dumbasses making "whooosh"-ing noises uphill, yeah, that was us.



Hope you guys have a great day/week/month! I'm out the door to get a haircut and pay some bills!

♥
Mena
Ok, since I've been pressured by Miss
velvet_petal
to update my blog, I shall do it...
Update your blog, they said. It'll be fun, they said...
There's nothing really interesting in my life at the moment. I'm still getting over the non-breakup stuff and have had a couple of relapses but they're getting further apart, so I guess that's good, right?

Yes, yes it is, shut up and get this over with!
Oh! I may travel to Panama and Costa Rica for a couple of weeks on the 25th. My best friend's there at the moment and I might join in for the ride, I've wanted to since I first visited back in 2003 (I think) and this time it'd just be us and not his whole family, which makes it easier to get in trouble and have adventures. I like adventures.

I like turtles...
I've also had a couple of girls night outs recently. I had my first cosmo in years and it was yummy!
One?
Ok, maybe I had five, but they were yummy anyway!
Apart from that, there's nothing new. Chilli is feeling better and that makes me feel better as well.
Cute pooch, anything else?
I leave you to a picture that brings me nice memories.
Finally over! Thank you for reading!
Tumblr
(don't click if you don't want an influx of Asian men and Salem from Sabrina the Teenage Witch)
Twitter
(mostly rambling in both English and Spanish, might be confusing...)
Instagram
(pictures of everything that catches my eye or my dog doing dumb poses... In this case, a sunset from last month
)
Love ya'll!
Mena ♥
Oh dear, haven't updated this in ages, I apologize!

Here we go dear reader, as usual, this shall be almost pain-free!
Well, not much to tell really. Got out of a really nasty funk that lasted almost a month, but it sucked anyway. I've managed to beat the funk to the curb and feel happy. Not at my happiest though, but happy none the less. I realized I feel wanderlust recently and for some reason that keeps me semi-sane.

Ugh, I know, boring... Let's move on...
On another note, the Kings won the Cup! Fuck yeah! I cried, I kid you not. I've been rooting for them for ages and finally I was able to watch a whole season, non-stop! I'm ecstatic!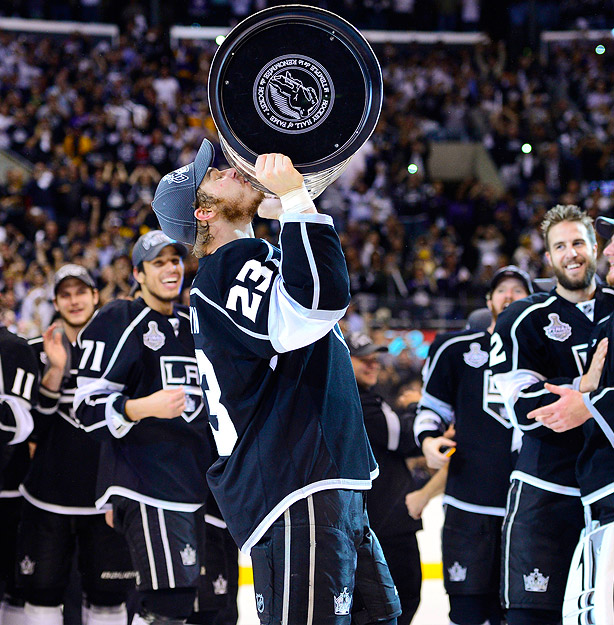 Sports? Really?!
What else is new? Well, I'm still planning on moving to L.A. but like I mentioned to
R3X
the other night, I hate that every single place I want to travel to is somehow attached to HeWhoMustNotBeNamed. See, I've been through awful breakups and awesome breakups but this is my first NON breakup since there wasn't anything to break up. It was a major factor in the above funk, but I'm getting over it slowly. It takes time given we're stuck in the same small town, but alas, I will get this done dammit!
Yes, more emotional rubbish, let's carry on!
I got an iPhone. I'd have it's dual core babies if I could, I love it. I wanna marry it and live happily ever after.
Save your comments on the above dear reader, she doesn't understand logic at this point...
I cut my hair because that always seems to make me feel a lot more free and better all around. I've watched
Donnie Darko
too many times this month. This has also kept me sane, is that weird?
Yes, yes it is..
.
Finally, I got an amazing present from Miss
velvet_petal
in the mail a few days ago! This woman has my heart, seriously. She's one of the most awesome people on this site, no joke. Also, its my favorite word and I can't wait to wear this shirt outside!

It's almost over dearest reader, almost there!
Well, that's my lousy update for the time being. In short: I'm happy, I want to be in love and I want to get out of here. I know awesome people on this site and I spend way too much time on my phone in places like these:
Tumblr
(don't click if you don't want an influx of Asian men and Salem from Sabrina the Teenage Witch)
Twitter
(mostly rambling in both English and Spanish, might be confusing...)
Instagram
(pictures of everything that catches my eye or my dog doing dumb poses... In this case, today's sunset.)
Love ya'll!
Mena ♥
So, I guess I should update, huh?
Hello again dear reader! Glad to see you're not being put off by another blog...
Well, nothing's really new. I'm still working, trying to save up for my Masters which I've decided will be either in USC or UCLA. It all depends on scholarships and stuff like that. If I'm lucky I'll be there in January! Yay!
Fear not dear reader, it won't get a lot worse, I promise...
I might be going on a trip come September/October. If things go according to plan, I might visit Italy, then move up until I reach Denmark... It's still months away, but hopefully I can make this trip!
See? Not that bad!
I'm still single, life's been weird in that sense and I've just cut pretty much all the drama out of my life. I left Facebook (
Oh! The horror!
) And I'm keeping myself to Twitter and Tumblr. P.M. me if you want the link!
All in all I can't complain. I moved into a great apartment a month ago today and I'm happy. But if you guys can send some "luck in love" vibes I won't complain!
What's new with you?
I leave you with a picture of a giant green bug that haunted me all day today. Night folks!
♥
Mena
Hello there dear reader! So one more year, huh? Well, let's get on with it then!
So, 2012 came and I am now 30. I feel happy about it, even if I'm being teased constantly for being the eldest in my group of friends (by months, but still). I also have a renewed outlook on life for some reason, every beginning of year I get amped up on positive vibes. Except for kids, they need to get off my lawn!
As far as business goes, I'm still gonna teach, which I wasn't expecting. I got my contract again and the chance to move my classes around if I need to travel, which is awesome. Apparently my evaluation was pretty fucking good and kids wanted me back. Kids these days, I swear... They must be insane!
I'm also working with 2 different companies, I got promoted to partner in one of them and the other is just starting, so if all things are done correctly, I might have a heavy burden but a lot of cash coming in, thank goodness!
As for love... Well, let's just say I better start collecting cats.
I hope you guys have a great year. I'm happy, a little stressed about my visa appointment tomorrow, but oh well. Thank you to miss
velvet_petal
for remembering my bday! I leave you with this for musical enjoyment... And with that I bid you adieu!
Love ♥,
Mena
That was fast! Hope you didn't suffer a lot through her senseless rambling dear reader, good night!