I'm private
Going back to Vegas for a week in April.... Woot... Vacation here I come.
New tattoo pictures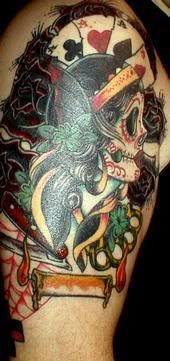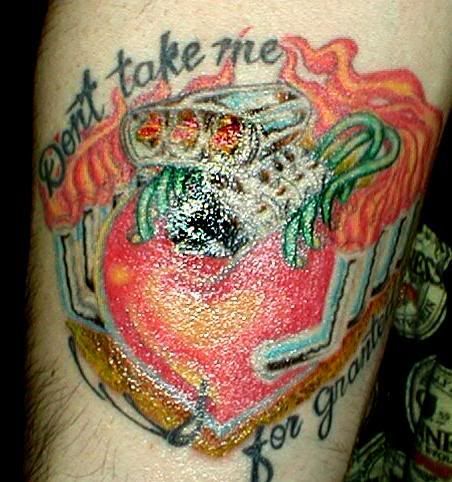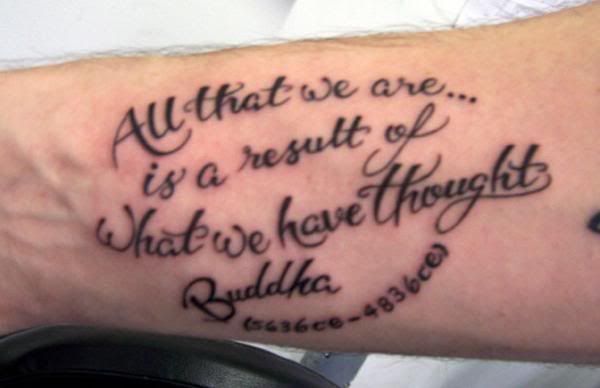 Things have started to stagnate here in New Hampshire, think I'm going to move back to vegas anyone want to come?
Hey Lover-Social Distortion

Loving, over and over again
It ain't nothing girl, till you've felt the pain
Up against the wall, why does love always have to hurt
Your scratches run across my back and then a tear

Dear Lover, I can't take the pain no more
Dear Lover, I pick my heart up from the floor
Dear Lover, I can't believe its come to this
Dear Lover, give me one last painful kiss

There ain't nothin', in this world for free now
So how high of a price will you pay
Hear the screams so loud, wake up to the broken glass
It's a scene from bad to worse, and many more tears


Don't Take Me For Granted-Social Distortion

I'm your worn in leather jacket
I'm the volume in your fucked up teenage band
A Pack of smokes and a six pack
I'm the dreams you had walkin' down the railroad tracks
You and me

I'm your first taste of romance
I'm your first broken heart on a Saturday night
Guys like us ain't got no chance
But I'm the thing that keeps you and me alive
But not forever

So take me down the road
Take me to the show
It's something to believe in
That no one else knows
But don't take me for granted

I'm the blood on your guitar
I'm that wave you caught back in 1975
I'm as strong as a thousand armies
I'm as soft as a petal on a long stem rose
I am love

So take me down the road
Take me to the show
It's something to believe in
That no one else knows
But don't take me for granted
I'm with you when you're born
You can take me when you die
With all the reasons why
But don't take me for granted

No one knows
Don't take me for granted

That pretty much sums up how I've been feeling, it seems that I wear my heart of my sleeve, and it gets damaged alot that way... Oh well.. Some leave me some love..

Long time no post.... guess no one reads this anymore... anyway, new in my life... I've meet the love of my life, other then that, some more color to tattoo's many more in the works... if you still read my blog, say hi... I don't want to be an SG Leper

Well Here are my newest tattoo's...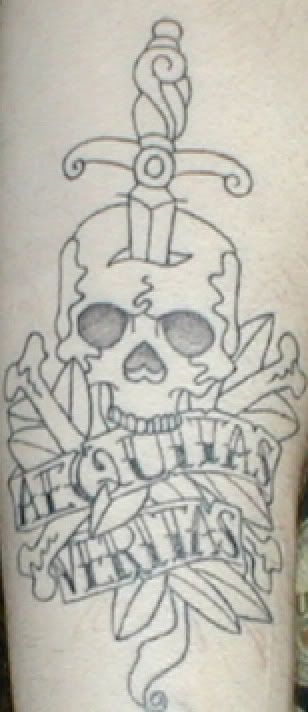 and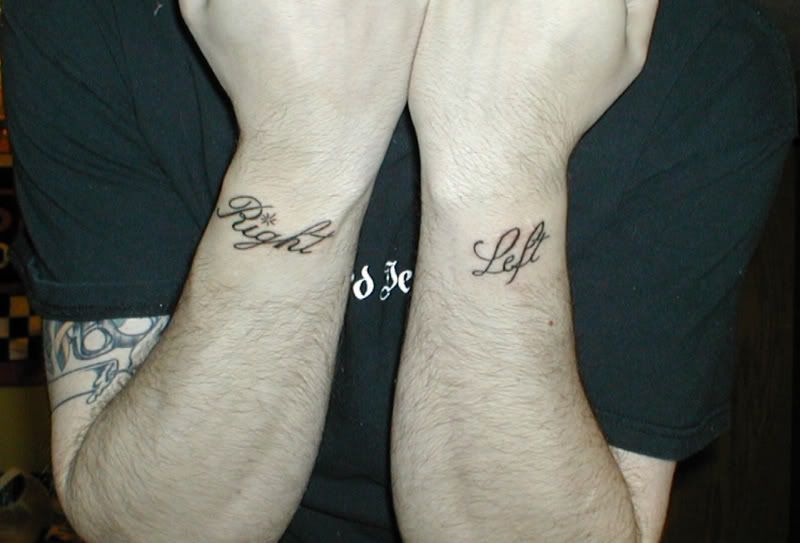 Yeah you know you wish you thought of it first...
I found one of my baby pictures here it is
Before I stood among you a mere man, now i stand before as a tattoo apprentice......(insert grand music here) behold the power of cheese!
Well for those of you that wondered why i went missing....to. long story short. Boy meets girl... they fall in love, and then they realize there too different.. and here I am single again.... no worse for the wear.. sorry for my absents....