ZoeSara is a bluesy/gothic/country/alt rock kinda gal...
I'm private
I am so excited about the new SG set I just did!!! I LOVE the pics, and can't wait to hear back from Suicide Girls as to whether they will use the set.
I had to say goodbye to my little puppy Koko, but just for a few days...I can't wait to move into a new place just so I can keep her. I guess I got more attached than I thought. Take a look- maybe you'll see why it's hard not to fall in love with such an angel...or maybe I'm just a sucker for animals. lol.
oxXxo,
ZS
PUPPY TROUBLES...
I got a call last night from the breeder who was originally holding a puppy for me before my little "summer camp" excursion if you will, and she told me she still had the puppy. Naturally, I went over and picked her up this morning and now I can't have her at the house I live at. Do I move out and keep her or find her a good home? I love her to death- she's a pomeranian shi tszu mix, so if someone takes her I'd like to be able to visit her though. What a dilemna! Sometimes my heart is bigger than my head.
oxXxo,
ZS
It's raining, and I'm bored....Wanna come over and watch movies with me?
I just worked for the first day in like- a year...not something to be terribly proud of but it's giving me a sense of accomplishment so much that I feel I deserve a night of laying in bed and watching movies.
Maybe some blueberry almond crunch cereal too!
I just read my emails and found that my agent forwarded a msg from the casting director of a new MTV show that wants me for a "Wild out of control party girl"...hmmm, though I'm not as out of control as I used to be, I'm still quite the wild one. It's worth looking into further...what do you think? Should I sell out my wild image to MTV or not?
oxXxo,
ZS
REFORM SCHOOL: THE REHAB DIARIES PART 3...
To recap, Musicares put me in rehab out at Pasadena Recovery Center back in January. "What happens in rehab?" you ask? It's like summer camp for addicts. Well, take a look and see...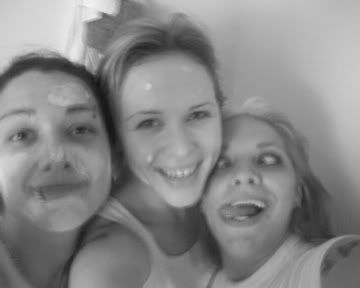 The girls got pretty wild and silly from time to time- well, most of the time. Myself included. Below is a picture of my roomate Becky..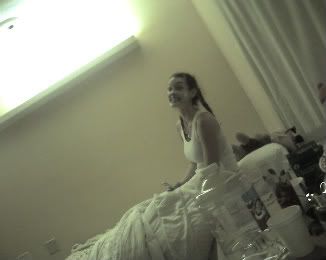 Becky, Jessica and I stood around in the bathroom late at night smoking cigarettes like we were in a Junior High School bathroom..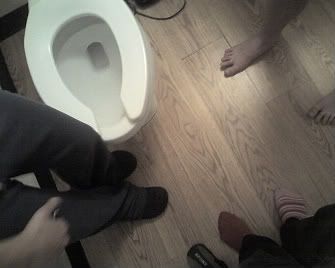 Jessica dyed my hair fuschia and purple one afternoon, then dyed her own hot pink.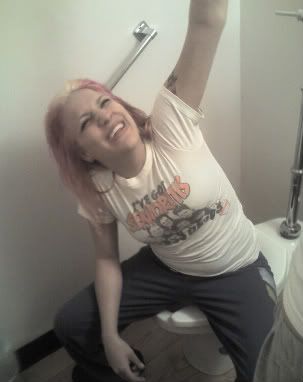 I found out I was pregnant while in rehab- three months along. The father of the baby was about a month ahead of me in rehab down in Orange County at the time- what a way to start a family. My belly began to grow, and my hormones were running wild...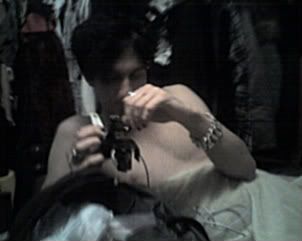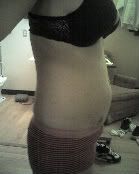 I got in trouble for ordering a pizza one night and decided I was ready to blow this joint because of all the drama, but luckily Kyle and Jesse gave me their support and convinced me to stay...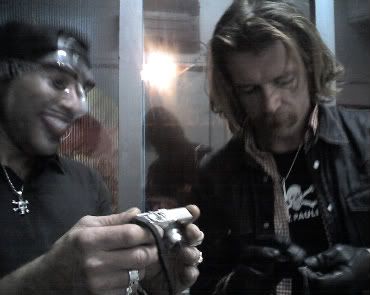 At the prospect of being a single mom, I called the breeder for my new puppy and told her I wouldn't be able to handle a baby and a new puppy. That she could sell my little pup.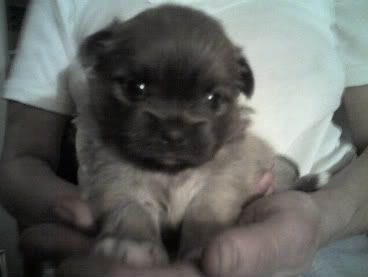 Two days away from my release date from rehab, and after quiting smoking, an emotional rollercoaster of hormones, and a few offers from guys wanting to become the "new dad" to the baby, I was rushed to the emergency room by ambulance on a Wednesday morning due to complications with the pregnancy. I had a miscarriage and lost the baby.
Two days later, and still in a great deal of pain, I moved out of my rehab and into sober living north of Burbank. Musicares believed in me and my desire to stay clean so much, that they are continuing to pay for my sober living rent. Below is a picture of me on move-in day, pink hair fading out....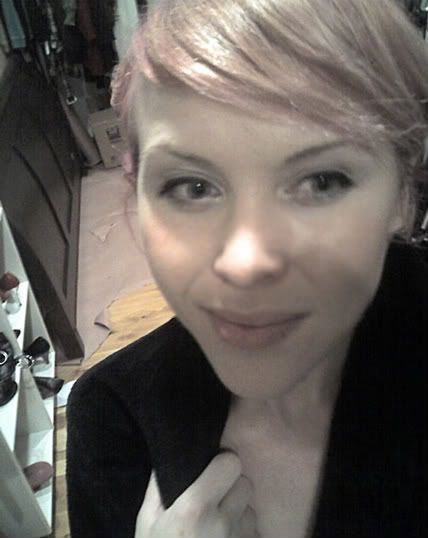 And so that was rehab- and this is now...Napalm shot my new set for SG less than 2 weeks after leaving rehab- and post baby weight. Despite all the drama, I believe this set will by far be my best set to date!!! I am recording my first album and working on designing a lingerie line of my own currently. I also look forward to an upcoming movie role in a horror movie. Life is pretty damn good these days- and I am pretty damn happy these days.
Hugs and Kisses,
ZoeSara
REFORM SCHOOL: PART 2....(The Rehab Diaries)
To recap on my last blog, this is what I looked like when I entered rehab: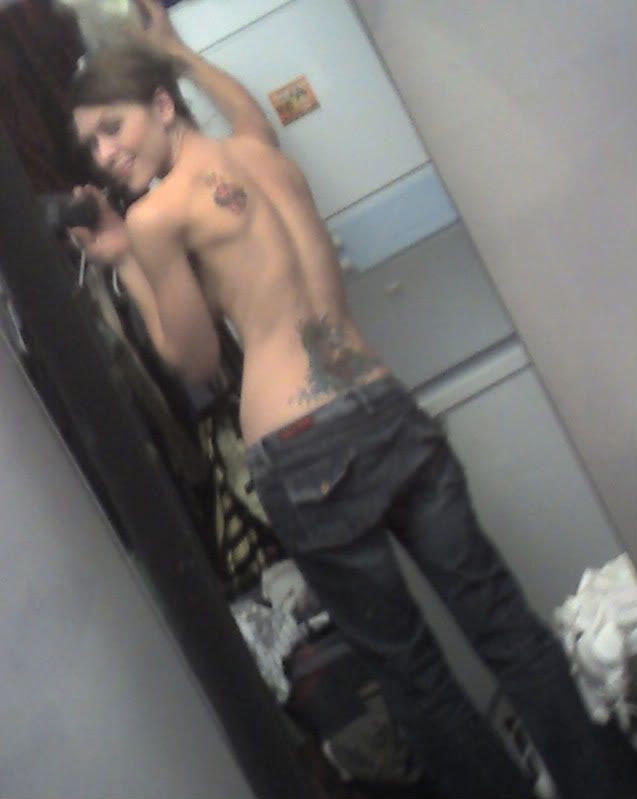 ...then Jack tried to save my ass and through his valiant personal efforts showed me that sobriety would be good for me. He came by for the weekend and entertained me with videos and humor. But unfortunately, I still went out searching for something else to fill that void...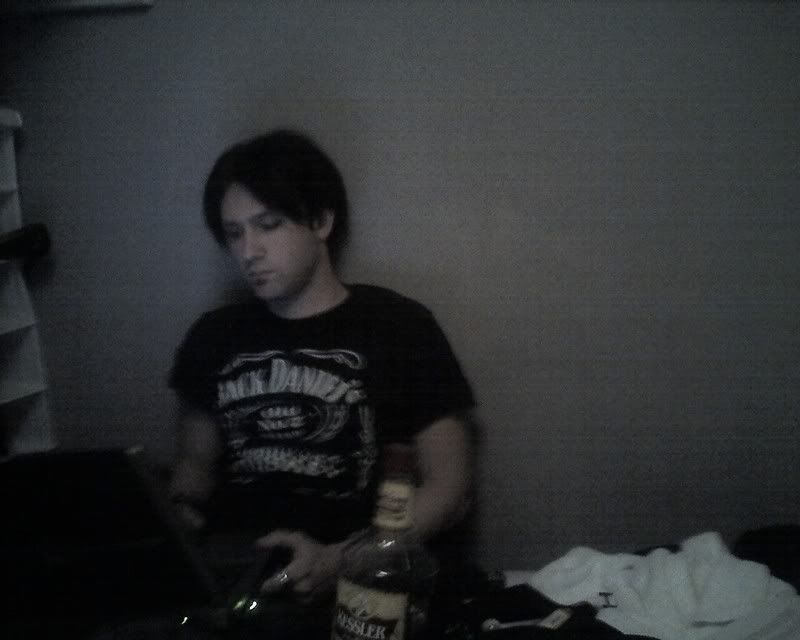 ...within a week, I wanted out of the party scene. My friend Liz stood by me as I detoxed (which was quite miserable) and helped me get to the Musican's Union and the Musicares Foundation for assistance.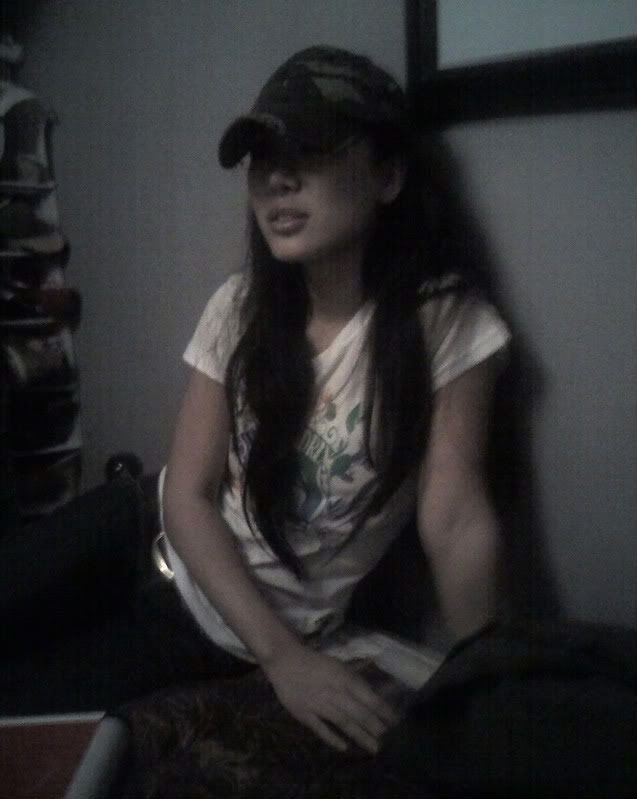 The wonderful staff at Musicares financially and emotionally gave me their support, and helped me into rehab at Pasadena Recovery Center in January.
(To be Continued tomorrow, kiddies...)
oxXxo,
ZS
REFORM SCHOOL...
So this is part one of my picture diary giving you a glimpse inside my world for the past few months. I call it "reform school", where I've learned how to live a less reckless life, made a few good friends, and became an unwed mother- then lost the baby due to a miscarriage. Did you expect any less from this wild child? I did after all grow up Catholic..(lolz). I am wiser and more responsible these days, however, I certainly still know how to have a wild time- I'm just less self destructive in the way I have my fun! Mark my words- there will be heads to roll in the future, starting with my upcoming set for SG....enjoy the ride, kiddies!
This is my pre-rehab body...and belly. A little too skinny. Needed food. Nuff said.
CELEBRITY REHAB????
That's what they called the place I've been calling home for a while, but it wasn't exactly like a star studded vacation including detox...more like a summer camp with a focus on leaving the medications behind- a "Camp Med" of sorts, I suppose you could call it.
I'm out now, and uploading pictures to my computer so I can give you all a taste of the crazy wild fun I've had- no, seriously. It's really been a pretty good couple months for me.
I'm off to watch The Brak Show (Adult Swim) for a bit, so the picture filled journey of rehab life will have to wait until tomorrow, but I'll leave you wonderful kids with this note for tonight:
oxXxo,
ZS
UNRELEASED PHOTOSET: NOW RELEASED!!!
I've been holding this photoset on my external hard drive for some time now, contemplating whether or not to release the photoset featuring my "pre-rehab" physique. Alas, I decided to give you a "before" and coming soon, and "after" photoset to have a little fun with. This photoset is dedicated to the wonderful staff at MusiCares- a non-profit organization that is part of The Grammy's specializing in assistance to professional musicians seeking treatment for addiction. They also provide financial assistance and medical attention to music industry professionals in their time of need. Please check out their website at:
MusiCares Main page
You can also donate to the MusiCares MAP fund and support your local musicians through the following webpage:
Donate to MusiCares
I hope you enjoy the set- you will find it in my pics section listed under "the lost photoset." Here is a little teaser to get you started...
oxXxo,
ZS
ZOESARA LIVES!!!!!!!!
Contrary to popular belief, I am not dead. I was just close to it for a bit. I'll elaborate later.
I will be posting an unreleased SG set within the next couple days, setting up a new and improved ZS photo shoot for the next available date with Napalm if she's down for it, and posting a picture diary of what exactly took me away for the past few months.
I love you all and have missed my SG peeps, but now I'm back with a vengeance and ready to kick off 2008 with a bang thanks to the support of Harrold, Krissy, and Shireen at MUSICARES; a division of the Grammys. These loving individuals saved my life and can assist other musicians out there who need assistance.
Hugs and kisses,
ZoeSara
Musicares.com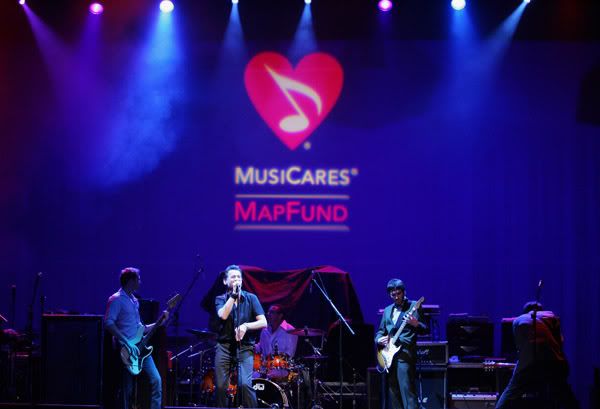 Call me optimistic, but- well..I guess just call me optimistic!
Whether the glass is half full or half empty depends on the events preceding the evaluation of said glass (and of course it's contents). For example, if I take a bottle of Jack Daniels and pour it to the half way mark of a glass without taking a sip, wouldn't that be considered "half full?" Conversely, if I took that same empty glass and my bottle of Jack, filled the glass with the whiskey, then drank it's contents leaving half a glass of Jack remaining, would that not be best described as "half empty"?
In general, most of us could agree that our outlook on life is loosely based around this simple philosophy. Granted, the events which have led each of us to our present situations have some influence upon our way of viewing the world- but these experiences do not create a living, breathing, complex thinking individual like each of us.....
Everyone survives through or surrenders to traumatic events, financial ups and downs and emotional woes.
Why do most people survive, but still there are very few heroes and rolemodels throughout history?
Some survive because they disassociate so greatly from life that they don't even register neurologically what is happening- they just exist.
Others survive based on the pity and guilt of others- using their bitter sese of entitlement as a weapon of mass destruction to happiness.
I seem to have survived by filling my glass, drinking it down- but never drinking it to the point of emptiness- then filling the glass back up to the top. Now each time I take a swig I pour a little more back in. I see the good with the bad. I realize the purpose behind each plan.
You could categorized me as an alcoholic in my little anaolgy, based on my love and appreciation for life.
I can't seem to get enough..I'm all about happy hours and all-you-can drink specials...These examples are best used to describe the muses that flutter into my life at times.
These muses are truly remarkable individuals that pass through from time to time, typically after a minor setback in my life. Thank you to all of my muses- you inspire me to not only "refill my glass" constantly, but to believe I can create the glass itself.