Velvet likes Cannibal Holocaust, original tattoos, and NIN.
I'm private
I'm back.
It's been ages, I know.

How are you people?
V.
Out of an horrible week of puking and fever!Grrr.This year's flu it's crap!
I've been arranging my new house I'm moving to, and fixing a DARK ROOM! Yep, finally i got a own personal dark room where I can develop and print whatever I want with my own music, cigarettes, coffe-break and whatever!
My life is a mess, as usual.
I started to think it will be like that forever.
I AM A MESS.
"Leccatemi bastardi non talentuosi, Leccatemi!"
Yes, I've read LUMINAL by I.SantaCroce.
Let's talk about djing carrer..ahahahah.
I got my personal resident night every thursday@RnR here in Milan.(
POPCORN INFERNO
)
I work once a month@Zoe Club, one of the heaviest metal-core club in Milan.
I'm djing once a month in Tuscany@DRESSCODE with other djs.
I feel satisfied.I'm working hard and I enjoy a lot this ROCK'N'ROLL lifestyle.
Here a video for you my friend, this is what sounds in my head everytime I go home at 5 o'clock in the morning and I have to get up at 10:S
[YOUTUBE]http://www.youtube.com/watch?v=EdtEd0_d0ikYOUTUBE]
I've been busy in djing stuff.
Check this site
Rockplanet productions
.
Love ya all:*
V.
PEOOOOPLEEEE!
I stayed away for almost two months, there are so many news in my life.
I spent one month in USA, I met the sweetest girl ever, I missed her a lot..Guess who I am talking about?
I've been travelling through Mexico.I felt in love with that fab country!
I'm planning to come back overthere on April/May.
You can check some of the pics I shot here
http://www.fotolog.com/violet_velvet
I'm workig hard as a dj here in Italy, I am the resident dj@
Rock'n'Roll
a new club just opened here in Milan, on thursday with the cute
Matt dj
. I'm gonna travel around Italy to play in other clubs like Dresscode in Ponsacco(Tuscany). Things are getting better in this field and I'm gaining money to leave again soon
School is starting in a bunch of days. I'm a fucking lazyass and I don't wanna start waking up early and stuff like that, but I know it's the thing I really want to do in my life. I finally studying Photography, not shitty stuff as the past years.Sometimes I loose the focus on that.I'm a jerk I know.
BTW my career as a photographer professionist is starting now, if you wanna hire me, HERE I AM!
Love affairs are worst than ever, i broke up with my always-boyfriend three weeks ago. I'm trying to do my best to hang out with people, with the closest friends I have and keep me busy as much as I can, but I think any of you knows that's always fucking hard to resort froma lovestory with a bad ending.
We'll see what the future reserve for me.
I'm shooting a new set the next week, for anyone of you interested. It will be great, I'm happy to show you all how I changed this past year.I hope you'll like it.
That's it friends.
keep writing me.
V.
New stuff is coming out..
Tonight I'm gonna perform on stage with other 3 fantastic chicks for the new project of a good friend of mine..
Check
ANDEAD
on myspace and leave a comment, please.
We'll see how this shit turn off..
AHAHAHHA.
Here some flyers of the event
A kiss to you all
Look at this canvan. It is done by
Catastr0phic
.
I would like to thank him..it's great man!
I'm sorry, I've been quite busy recently.
As many of you would know, I've start attending the first year of a School of Photography, here in Milan.
You can watch what I'm doing
HERE
.
I'm not quitting SG, I just have a life ouside the net and I have few time to upload stuff and things.
Still love you all
V.
I wanna THANK
darkmagus
.
He wrote this story about me.
If you have the chance, check it out
And I would like to express my thought saying that I don't feel offended by any type of fantasy and immagination.
Thanks
Changing Room Peephole (Voyeur/Suicide Girl)
featuring: Velvet
by: darkmagus
He casually browsed the display of t-shirts in front of him. They were a tribute to the video games of his childhood, Super Mario Bros., Link, and Metroid. He feigned interest, going as far as to even look at the tags for his size and then pick one and hold it up to his body. It was all scripted. He did it every other weekend or so. He would pretend to shop around in this particular store, sometimes killing an hour of his day. He never bought anything, but occasionally he would visit the changing rooms to try some things on.
This ritual was performed with caution and a subdued paranoia. "You're so fucking cool," he would tell himself, sounding like Mr. Orange from Reservoir Dogs, "they don't suspect a thing." His eyes were careful not to dart around and he always smiled and made eye contact with any employee that came his way.
The reason for all this silliness was a secret that he, and only he, knew about. A few months ago he was trying on a pair of baggy black corduroy pants and he realized that he could easily hear the girl in the changing room next to him singing to herself because the walls were so thin. After he heard her leave he poked out of the single stall dedicated to male customers and poked his head into the other single stall in the changing room area, which was dedicated to women.
He noticed that the rooms were set up identically, and he got a sinister idea. He hurriedly stepped inside and poked a small hole right below the mirror hanging on the wall with his pocket knife. The hole was big enough that he should be able to see through it, but small enough with a strategic placement that no one should even notice it. Promptly he rushed back into his stall and looked at the wall that touched the female stall. It was the wall which held up a makeshift bench for customers to sit on while trying on merchandise. He got on one knee and shuffled part of his body under the bench. It was claustrophobic, and smelled like feet, but he found his jackpot. There, about 8" from the floor was a discreet peephole.
He had returned the next day and spent almost two hours window-shopping and listening to promotional music on headphones, just to kill time while he waited for a hot girl to use the changing room. He was getting nervous and he felt like he was arousing suspicion when a 20-something goth chick walked past. She was almost six feet tall, with long frosty white hair and an even whiter complexion. She had three long bangs on her right side, each one shorter than the previous. Her face was long and her cheek bones were high. Her long protruding nose with the triple piercing on the right side distracted from her beautiful pale blue eyes. She wore a spiked choker and two short silver necklaces. She was adorned in a black nylon dress that was a long fishnet sleeve on her right arm but barely touched her left shoulder, revealing a very complex sleeve-tattoo of a spider web and assorted spiders. The bottom of her dress was similarly asymmetrical. Her short side almost revealed her knee and the long side dragged a few inches on the ground behind her.
She had an all fishnet top in her hands and she was heading toward the dressing room. He instantly picked up the closest pair of carpenter pants and followed behind her, trying to act casual yet feeling obvious with every guilty step he took.
He'll never forget the rush of exhilaration he felt crouching beneath that dressing room bench, eye positioning itself just right. The image of her innocent, pale skin exposed as she slowly dropped the dress to the floor and stepped out. She was all legs from his upward looking angle and he loved it. They were sleek and smooth and he wanted to hold them and taste them and gently run his finger tips along them. His vision swirled around and around her legs spiraling up toward her simple black satin panties. Still, to this day, he chuckles when he thinks of her cute little tattoo of an old country road-sign on her inner thigh that read "Turn Back Now!" At night, while he lay in bed masturbating, his mind always returns back to when her fingers nimbly removed her matching bra, exposing her perfect breasts. Her nipples were a light pink and they stood at full attention in the air-conditioned changing room. Her left one was pierced with a silver ring, and her right with a silver barbell. There was a single freckle on the upper half of her right boob. It added the perfect character to her naked top, like just the right amount of spice in a great recipe. She turned around and bent for the new top she was interested in buying. This left him a perfect view of her small round butt. Her panties crept up her crevice, tightening up their hold on her round cheeks. Her butt was neither big nor small. It stuck out where it should, giving a soft oomph to her movements. She turned and raised the black mesh top over her head. She wiggled her body into the shirt, slightly jiggling her tits with the fluid movement. She delicately pulled the top over her tits, being careful not to catch her nipple rings in the mesh. When she was done she sucked in her stomach and pushed on her belly, jutting her breasts out. He wanted nothing more than to suck them. It was a sight he would have paid over and over again to see. Lucky for him he didn't have to.
When the whole encounter was over two minutes had barely passed by. He was speechless and horny. On his way out he saw the girl standing in line by the register and was compelled to look away, fearing that eye contact would somehow give away his dirty little secret. When he was out of the store however, he turned for one final glimpse, and where she stood he only saw her beautiful half nude body wiggling in his own private show…
Now, because of that one moment of opportunity and resourcefulness, he walked around Hot Topic as if the store defined his fashion, his lifestyle, his self. He had since had the pleasure to see four more girls undress unknowingly mere inches away from him. There had been a short spunky blonde trying on a skirt, two brunettes, one with multiple pairs of jeans and one with a fairy tank top, and an older woman he actually watched shoplifting putting on two bras and four pairs of panties. None of these women had come close to arousing him as much as his first. He had not since seen a bare nipple, and he was hoping soon he would get to see some full frontal nudity. He clumsily tried masturbating to the framed shows before him from his front row seat. He so wanted to cum while squished under that bench, one eye closed, the other absorbing every movement made by the unsuspecting girl in front of him. But alas, he had never been able, for it seemed each time he peeped the show got shorter and shorter, and he refused to cum after a girl left.
It was an early Sunday afternoon and he had been roaming the store over half an hour now. He had heard a good deal of Stabbing Westward's Ungod, and he was beginning to think contrary to his feeling that "today will be the day." His movements were jittery and his heartbeat irregular. He felt as if he had tunnel vision, like he was looking through that peephole right now and all he could see was what was right in front of him. It was like being stoned in front of your parents the first time. He moved away from the shirts and down to the action figures. They had assorted comic and TV characters forever immortalized in cheap plastic, probably made by struggling teenage girls in China. On his way over he brushed by someone and almost didn't even notice because he was so stuck in his head. He would have remained ignorant except a soft voice let out, "Oh excuse me."
He looked up. At first he couldn't even make her out, it was like adjusting the focus to a camera lens. Then she suddenly snapped clearly into view and he almost fell backwards. It was Velvet, the Suicide Girl! Long before having a peephole he used to stay up late browsing internet porn. On more than one occasion he had fucked her in his mind while looking at her steaming hot sets. There was no mistaking it. The dead give away could have been the two dots tattooed beside her left eye, or it might have been the fact that she was wearing a black tank top with the Suicide Girls logo on it.
She was standing there looking more beautiful than ever. She was even hotter in person! Her silky black hair was loose on her shoulders and a pink bra poked out underneath her tank top straps. Her nose was decorated with a small diamond stud that sparkled like her wondrous blue eyes. She was wearing almost no makeup save for a slight amount of black eyeliner and clear sparkly lipstick.
Her body looked soft and cuddly. Her large breasts invited him to rest his head between them. A pair of blue jeans wrapped tight around her ass. He bit his lip as he thought about what it would be like spanking her. She wore heeled low-cut boots that gave her a couple extra inches. They had been almost eye to eye for a brief second.
She hadn't even really noticed him as she bumped into him and apologized. She was speaking to the clerk now. "Hi." She said in a friendly yet customary manner. She was asked if she found everything she was looking for. She nodded and replied, "Yeah, I'm all set thanks. Hey that's a nice necklace you got there. It really brings out your eyes." The small talk continued as the voyeur began walking away, his heart in his stomach and his head back in the clouds. That's when he pulled a double take.
He turned back, this time looking to the items she was buying. She had picked out a sexy red and black lingerie set: bra, panties, stockings, and a little ruffly skirt. "Damn. I would kill to see her put that on" he thought. She continued being very pleasant to the cashier while he rifled through random pins and buttons. Feeling defeated by a lost opportunity he was about to just leave and possibly throw out the whole peephole habit altogether, it certainly had left a sour taste in his mouth, when a vile idea crossed his mind.
He casually made his way back toward Velvet. The cashier was holding the skirt up over a Hot Topic bag. She started lowering it down into the bag and Stabbing Westward's "Violent Mood Swings" started thumping out on the overhead speakers. The voyeur spoke out, trying to sound like someone working at an information booth, or giving a tour. "Ya know, "he started, "My girlfriend bought the same exact skirt months ago" He continued quickly getting to the point, not wanting to sound like he was just making small talk, "and it didn't fit right. I think that brand runs their sizes a bit differently or something. She had to return it, which was a real shame because she loved it."
The two women seemed to suddenly notice his existence.
"Really?" inquired Velvet in a sort of let down tone.
"Yeah. Sorry, I just figured I should warn you that's all. Did they have any in a slightly bigger size?" Here was the icing on the cake. He had studied every inch of this store, and he knew for damn sure this was the last skirt of its kind. He also knew, however, that the cashier would still try to sell it to her.
"No. Fuck. It was the last one, and here I was thinking how lucky I was that it was my size. Now I don' know what I'll wear tonight."
That's when, almost on cue, the cashier stepped in, "Hey, don't freak. We have a dressing room in back. Go try it on and see. If it doesn't fit I can show you some other things you might like. It's right that way, the door on the left." She gestured in the direction of the voyeurs trap. He imagined strings he controlled moving her body and mouth to do exactly as he wanted.
"Thanks." Velvet said making her way toward the dressing rooms.
As to not arouse suspicion he quickly asked the oh-so-helpful cashier if they had jeans similar in style to the ones he was wearing…
He was lying on his left side, his face pressed up against the wall, his right hand fighting with his button fly. Velvet was turned away from him putting her lingerie set down on the bench, her boots were already off. She was bent slightly at the waist and fiddling around with the underwear. Her butt swayed left to right while he finally freed his dick and shimmied his pants down a little. She muttered something about just checking out the whole set and he gripped his cock. She unbuttoned her pants and he began to stroke his shaft. Her pink panties became visible and he pumped harder and harder. Her pants dropped down revealing her smooth legs. Cute little pink and white socked feet stepped out and tossed the jeans aside. He looked up at her hourglass figure and gripped harder, working in short strokes just around the head of his dick.
She grabbed the bottom of her tank and pulled it off. Her back looked seductively powerful. The tank flew through the air toward him and landed on the floor in front of the mirror. "Here's hoping she doesn't see me if she reaches for it." he thought. Then he began playing with his balls, squeezing and releasing, tapping slightly on the bottom.
She lost her top and ran her fingers through her long black hair, pulling it out of her eyes. He focused in on her full round ass. "God she's so fucking hot." Again she bent over, this time reaching for the new bra. It was red lace with two sets of black rope ties for around the back and neck. She put the bra on backwards so that she could tie it in front of her. He watched her turn around, tits in full view, and almost lost it right there. What was she? C, D? He bet D but wasn't certain. All he knew was that they were enormous.
"I wanna fuck you! I wanna fuck you so bad!" He whispered so quiet he could barely even hear himself. "You want me to fuck you? Huh? Are you gonna give me your pussy? C'mon baby. Give me your pussy, your shaved wet pussy. I need it. I need it sooo bad!" His rhythm had become furious, animalistic, savage. The tip of his dick was a dark purple now and it almost hurt from being so erect. His balls throbbed, begging for release.
She pulled the bra over her breasts, the red lace not doing much to hide what was beneath it. Her thumbs buried themselves beneath her pink panties and seductively slowly pulled them down, exposing her bare naked womanhood. She was shaven and her small pink lips were as tempting as the forbidden fruit. Her panties around her ankles, she sat her bare butt down on the bench. Her legs jerked, flinging off her panties. She was now sitting exposing her open pussy to him. Her legs bounced inward and outward, knees together then apart. He watched her lips open and close for him.
"Ooh, you bad girl. I knew you wanted me to fuck you. God, your pussy is soo fucking hot. I just want to bury my cock deep inside you and.. un.. oh… give you my… ahhh!" His beating came to a climax and he grunted as he had his release. His cum shot all over the carpet and his body rocked with the pleasure. Wave after wave went through him, he shivered breathing slow and deep.
As he lay there feeling like a train wreck he could only wonder if he had made some noise…
He crept back to the hole and looked through at Velvet making sure she wasn't on her cell phone calling the police while he was still under the changing room bench with his pants around his knees.
On the other side of the wall Velvet was standing fully-dressed in her jaw dropping new outfit. A short black-lace skirt with double frills revolved around her waist, ending the question about hers actually being considered a heavenly body. The waist of the skirt dipped up and down and was the same red lace as her bra. The panties were not quite visible, even from his angle. She was checking herself out in the mirror from various angles. The best was when she turned around because the skirt didn't even try to hide her ass; it was too short to even make an attempt.
"This is fucking hot," she congratulated herself smiling in the mirror, "I wonder just how crazy I could drive a boy wearing this." Her smile grew even bigger and there was obviously something specific on her mind because her eyebrows raised crooked, revealing some inner fantasy. "I wonder if every boy that saw me in this would just have to go home and masturbate. God, that would be so hot!" Her voice projected convincingly.
As if under a command, her voyeur reached down for his sweat-slicked cock and once again started jerking off with one eye glued to his peep show.
Her body started swaying to the music, first subtlety, then with a passion. She threw her hips around as if playing imaginary hoola-hoop. Her synchronized hands went up her chest starting from the waist, her long fingernails just barely caressing her skin. Again her hands went up her chest, this time stopping right below her enormous breasts. Her thumbs gripped around the top and her hands started coddling seductively, making him so jealous. Her erotic dance continued like this for a minute, which was more than enough time to make his dick start throbbing again. Occasionally she dropped down to a crouch, resting her hands on her knees and then she would pounce back up almost instantly.
"You wanna dance for me is that it?" he said fantasizing. "Shake that ass for me some more, cause you have such a fine ass."
Her movements swirled around, spinning a spell around him that he could not escape from. She danced and she played while almost innocently touching her tits through the red lace bra. They were poking through, she was aroused as well.
His pumping just kept getting faster and he felt another climax building.
She straightened her body and tried touching her toes, flashing her monumental cleavage. Her tits were so close together, just hanging there before his very eyes, and he knew that if given the chance he would stick his hard cock right in-between them and fuck her tits as hard as he could until he just came all over them, soaking her in his man juice.
"Oh god, im so close. Do you want me to cum for you one more time? Do you want to take my cum?" He said a little louder, though still softly (right?).
She then whipped around and bent over, putting her palms flat on the bench. Her sexy red and black skirt almost disappeared and he realized that she hadn't put on the panties! Her legs spread apart and he had a total view of her from behind. Her pussy lips were wide open and he swore he almost saw a glistening wetness drip down between her folds. Her asshole was beautiful and begged to be pleased, in any manner one wanted to. She looked back, at the mirror (right?) and (gave a wink? no.) then blew a kiss!
Too much! He tensed and shot a hot sticky load all over the carpet and wall, his pumping slowing, slowing. He closed his eyes and curled into a fetal position, his arms clenching his fists to his chest.
Minutes later, after cleaning up behind himself he exited trying to act cool, though his face was beet red. He dropped the jeans he never tried-on and swiftly made his way out, again trying not to make eye contact with anyone. The voice in the song blaring out the speakers above just repeated, "When every time I close my eyes… I see your face. When every time I close my eyes…"
Everything was a blur and he felt hot, almost feverish, which is why it took him a minute to acknowledge what was said as he passed by Velvet one final time. He stepped out into the mall, the difference of air and light began to reassure him that he was going to be ok. Finally as his feet were putting more and more distance between himself and his perverted act he realized what it was that she had said softly (to him?) as he passed.
"You're welcome."
New pics to update you guys...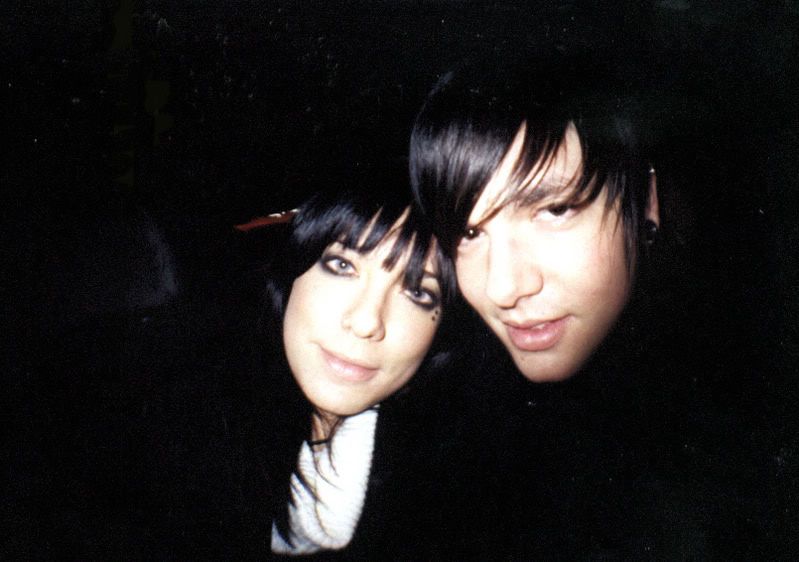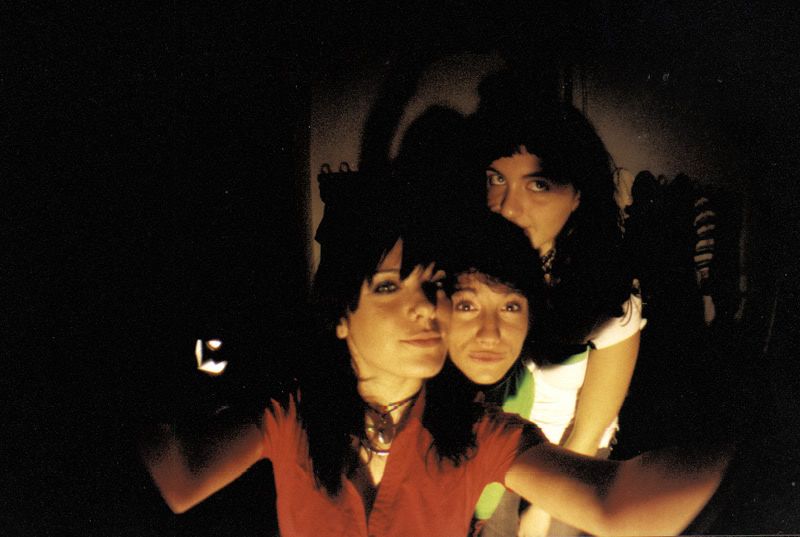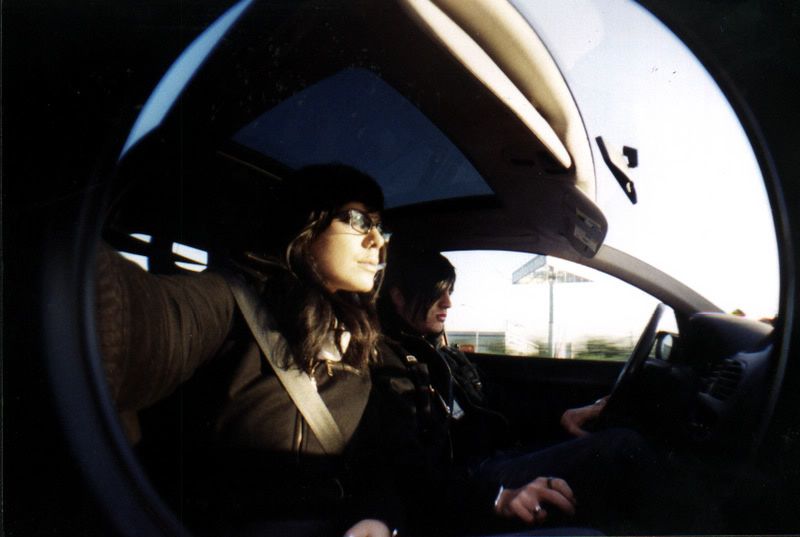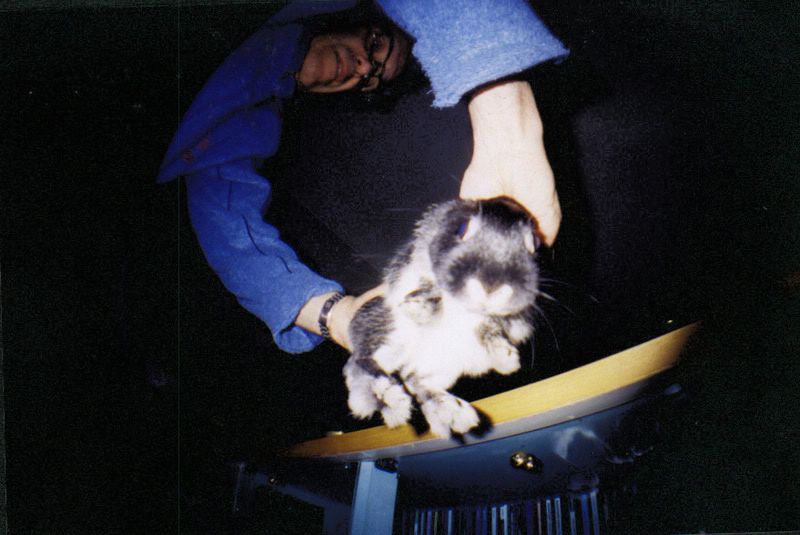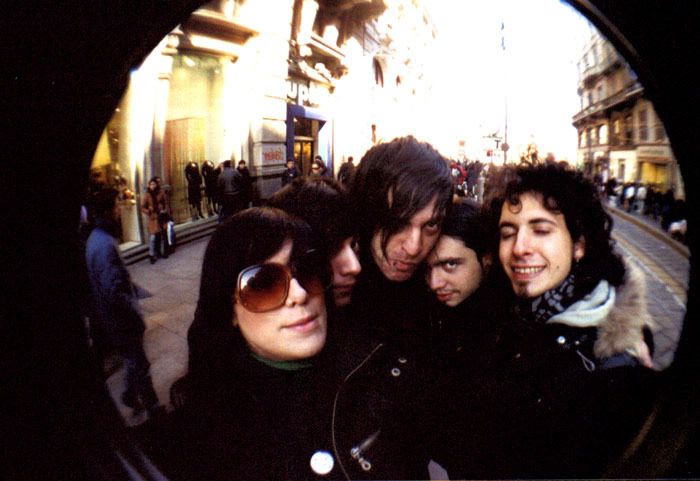 Love
People!
I'm leaving for a couple of weeks.Maybe more.
I'm gonna travelling around Spain.
Scheduled destinations:
-BILBAO (Guggenheim museum)
-SAN SEBASTIAN (Surfers rulez)
-MADRID
-ANDALUSIA (Granada, Toledo, Cordoba...)
-VALENCIA (Alicante)
-BARCELONA (THE city)
-COSTA BRAVA (visiting my friends in Lloret de mar)
If you're gonna be in Spain on August leave me a note..maybe we can catch there.
Happy holiday to all of you!
Enjoy summer.
V.
Thanks for all the comments I received.
I read all of them!!I'm sorry I can't answer and thank you one by one!
I'm so happy about the new set.
Albertine
is great!She's the best photographer I've ever met.
If you haven't commented yet..please leave me your opinion.
I'm gonna answer to all the kind requests about
VIOLENT
soon. Thanks for compliments and orders. I really appreciated those.
Here's a new banner...
And you can find some pics of the backstage of
TEMPUS FUGIT
in my photogallery!Enjoy it!
Snapshots of these days:
+Eugenio, my black bunny, is sick
+I'm planning a big trip on the road to Spain.
+"Rebel without a cause" is the movie of the day
+I'm carving for a FISHEYE lens.
+A new set shot by Albertine is coming soon.
+Bloody swimming pool..ahahha.
+Silent Hill was a BLAST
+I'm gonna see MASSIVE ATTACK next wknd.YAY!
Love you all
Thanks again
V.
MAY 2009
1
2
3
4
5
6
7
8
9
10
11
12
13
14
15
16
17
18
19
20
21
22
23
24
25
26
27
28
29
30
31
APRIL 2009
1
2
3
4
5
6
7
8
9
10
11
12
13
14
15
16
17
18
19
20
21
22
23
24
25
26
27
28
29
30
MARCH 2009
1
2
3
4
5
6
7
8
9
10
11
12
13
14
15
16
17
18
19
20
21
22
23
24
25
26
27
28
29
30
31
FEBRUARY 2009
1
2
3
4
5
6
7
8
9
10
11
12
13
14
15
16
17
18
20
21
22
23
24
25
26
27
28