Squeak [insert world domination monologue here]
I'm private
Eeepers!!!
I feel so guilty!!!!! I haven't been on the computer in sooooooo long.
It is just that I have been overwhelmed with work and the rat club and everything else.
Please don't hate me for not responding to all of your wonderful comments!!!!! *squishes for all* My set went up at a very bad time for me. Not to say that I am not happy that it went up, I just haven't even had a chance to see what pics they accepted yet! But I have the next two and half days free so I will finally have the time to do it.
First off.....I have to thank SockMonkeyman for the gift!!!! THANKIES!!!!! *squishes* I am now addicted to that CD and have been listening to it non-stop. I hope you guys don't mind, but I think I am going to start sending out Thank You cards, X-Mas cards, and Birthday cards to the people who buy me gifts. It is the least I can do to repay you guys for generosity. I really really appreciate it.
2nd.....I have different hair now so I decided to post some pics.....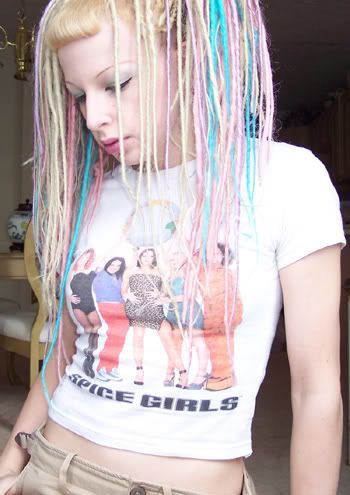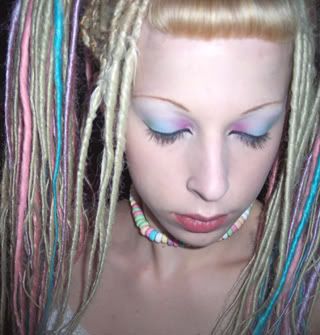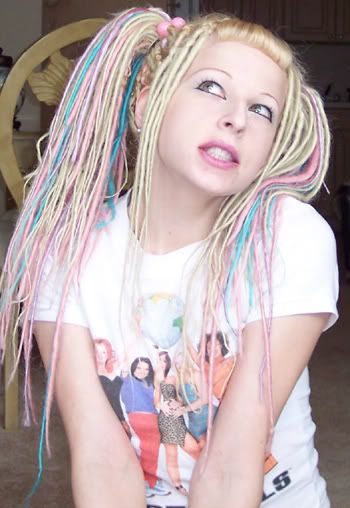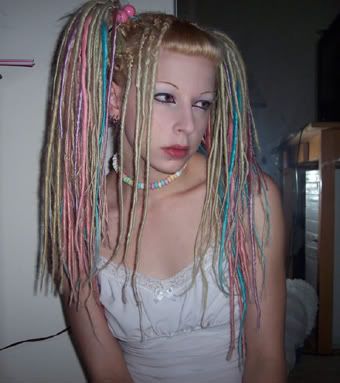 Luv you guys!!!!!! *hugs*
Eeepers!!!

Okies....it figures.....I don't log on here for a couple days and my set goes up!
heh....ain't life just silly sometimes?? oh well....

Thank you Thank You THANK YOU!!!!! All of you!!!! For all the wonderful things said!!!!! It really means a lot. I was starting to get a bit nervous about this set for awhile before it went up. *Squishes* for all!!!!

I promise I will get around to commenting back to everyone....both from my set comments and from my last journal entry.
Eeep! But I really have to go to bed now. My best friend, Melissa's, birthday is tomorrow and I must prepare for the big occasion!!

*HUGS AND SQUISHES* x 38493483940348394
erg.....
Bad Squeak.
I have to stop spending so much money on toys!! Last week Toys R' Us had a My Little Pony sale and I bought like 10 of them! Then today, I "stopped in" at Target and ended up taking home a new Carebear, two Barbies, and a squishy My Little Pony.
I love the new Fashion Fever Barbies though!!! The two I bought today were so reminiscent of Tokyo fashion! They look just like something out of my Kera magazines....or a Fruits magazine!!! They have bright colors, and lolita skirts and platform Mary Janes!!! Eeeeeeee!!!!
*excitement overload*
If you aren't familiar with Japanese street fashion take a lookies!!!! ---->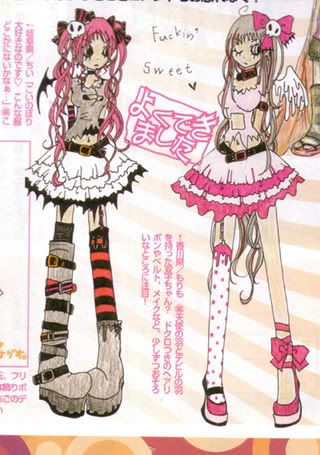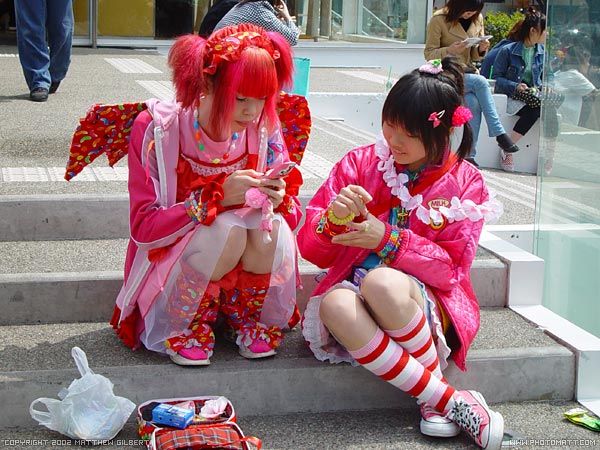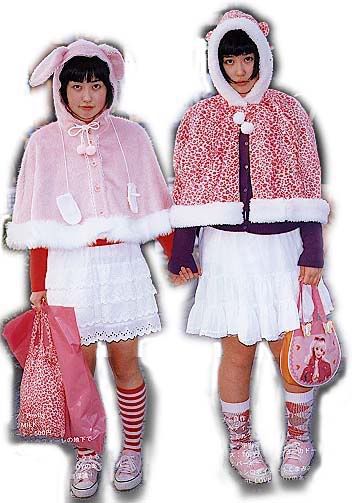 erg.....it is raining really really bad.
There are so many roads closed in PA and I am still here in NYC. I really need to work at least one day this week. It doesn't look like I'll be getting in tomorrow. Ah well.....at least Friday I'll make some money from that NYC Press party......(any of you other SGs doing it??)
It just sucks that I am going home for about 1 day only to come back up to NYC for Friday's party. But I have a photoshoot in Philly tomorrow and I really need to work my Thursday shift
and
I have to pay for parking at the train station. *sigh*
.................................................
Anyways.....
[new subject]
I have this new obsession with French Bulldogs. I really love them. My family has always had American Staffordshire Terriors (they are sort of like a Pit Bull). I love those dogs but I think if I had my own place I would want a little dog.
I'm doing research on the breed now just to kind of get a feel for their care and health problems.
Do any of you own one?? Can you tell me about them??
For those of you who are not familiar with the breed...here are some pics for your viewing pleasure....
[Warning: Proceed with caution. Extreme Cuteness Below. May cause a tingly sensation in your lower abdomen or even a slight upturning in the corners of your mouth. Not recommended for people suffering from ickiness.]
ahhhhh....the sweet chemical smell of hair dye fizzing on my head.
I just spent about 2 or 3 hours taking all my dreads out. And then another 2 or 3 hours carefully combing out all the knots resulting from the previously mentioned dreads. Now I am lightening my roots for they soooo badly needed it.
Tomorrow my girlie friend, Anna, is coming over to help me braid in my new dreads. I decided to stick with my usual ultra-girlie babydoll theme and put in a combination of blonde, light blue, lavender, and candy pink. I will probably end up looking somewhat like a My Little Pony......errr........
Yay!!!!!!!!!!!!
[completely off-subject]
Tonight I baked a Coca-Cola cake just like the kind they have at Cracker Barrel!!! OMG, it is so good! I got it from one of those copy-cat recipe sites...you know the ones....they figure out the recipes of famous chains like Red Lobster's Cheddar Bay Biscuits, TGIFriday's Jack Daniels Sauce, and Wendy's Chili. Oh...I do so love those sites.
You all should come over and have some cake. It serves 24 so there's plenty to go round!!
*squishes*
Eeep! Sorry for not updating in awhiles. This week has been hectic!
I worked like crazy Wed-Friday....(which in go-go club terms means about 14 hours...heh)
Saturday--> I went to the NARMCI Rat and Mouse Show. And guess who brought home BEST OF SHOW????? MEEEEEEEEEE!!!!!!!!!!!
I have
the
best rat in the whole friggin world!!! Or at least in the room that day.
Imma post pics later this week.
Sunday--> I had a photoshoot with Jason Messer....he was very nice...I hope the pics turned out okies. I'll post them as well as soon as I get them.
Monday--> I went to the dentist! Ick! I hate Hate HATE the dentist. I despise the dentist even more then I hate three-toed sloths. And I have quite an aversion to three-toed sloths, let me tell you!
Today--> I took my car, Mr.Sniggles, in to the mechanic for a check-up. He was okies and didn't need anything more then an oil change. Good car.
Later, I went shopping for MAC. Bad Squeak.
And just now...I checked my profile and guess what??
I'm Queued!!!!
*pees*
I'm not going to get *too* excited because I have heard that some people get queued and go back to "waiting to be queued". But there is a possibility that I will be up within a few weeks.
Which is AWESOME because my next photoset is going to ROCK!!!
I already have it planned....it is an awesome story with a great punchline....the set is filled with all sorts of neat props and it is soooooooo me!!! AND!!!! The best part is.....I scored a shoot with the very talented, very well-known
Nadya Lev
. Her work has appeared in many high end fetish magazines. She is the BEST!!! I am absolutely thrilled to have a chance to shoot with her.
I am so anxious to get my first set over and done with so I can send in my second one!! hee hee.
erg....I am so nervous about having my set launched. I like dressing up for photoshoots but hate looking at pictures of myself. Yeah.....I don't get it either.
I'm just weird.
Well.....you can all look at my weird naked self soon.
PS. Check out Nadya's website!! She is better then a duck named Vincent! (and Vincent is an awesome name for a duck, I'll have you know!)
Hmmm....I have to take out these dreads soon. :/ My hair sooo badly has to be dyed.

I still haven't decided what color scheme I'm going with next. Right now I have light pink, blonde, and white/pink spirals.

Sooooo....
any thoughts on what I should put in next??
Blah...things have not been going well for me.
My rat died last weekend, I spent most of the whole week alone even though I did not want to, work was a bit stressful, many things did not go as planned, I burnt my tongue on really icky soup, and my body has seemingly become a target for blunt objects.
I have no luck and a whole lot of stress stress stress stress.
Ick.
oh! although.....
I must thank
Perilsensitive
for brightening my week up a bit though.
Thank you so much!! Your gift came at a time when I really really needed it most....it was just so nice to know that someone was thinking of me. *squishes and hugs*
ah well....
hopefully things will start off okay next week.
*hrmph*
I saw the new Exorcist movie yesterday.
Blah.
The computer animation was really bad. Half of the things didn't look like they were living on the same plane of existence as everything else! They might as well have cut out some hyena pics from a National Geographic and moved them across the screen South Park style.
I know the filming was rushed because they techically had to make the movie twice...but still, it was very half-ass. I hope they release the first director's version....it -has- to be better then what I saw last night.

Oh well....I still have a couple of movies to look forward to...

Resident Evil 2 (please have more gore please have more gore pleeeease!!!)

The Grudge (please don't be a horrible re-make like The Ring was....and please don't tone it down for American viewers)

Saw (I know this is going to be good)

Shaun of the Dead (I've already seen but I wouldn't mind seeing it in the movie theater...btw...YOU MUST SEE THIS MOVIE...don't listen to reviews...it is not a zombie "spoof", it is a completely original zombie movie and you will all love it!...or I'll kick you in the schins)

<3O~