Squeak [insert world domination monologue here]
I'm private
Wow...there was a time when I said I would never set foot in a gym.
Now I work at two of them!
My how things change. But I suppose Aerial Fitness is not really your typical workout; it is loads more fun. It gets people like me, who are vehemently opposed to most exercise, up and moving.
Anywho, Awakenings now has a little bio and video up about me on their site.
You can check it out here if you like:
Awakenings Instructor Bio
Ack....I have been lousy at keeping up with SG. My life is just absolutely busy busy busy as of late.
In a nutshell-
(Imagine this part encapsulated within...say...a large walnut shell.)
- working on the 2013 edition of the book my writer just had published.
- got my fitness cert and teaching classes several times a week.
- my hair is blue.
- kind of obsessed with Fetlife.
- been getting more tattoos (I'll post pics once the swelling goes down)
- been traveling quite a lot!
- still got two boyfriends (go me!)
- been making an effort to leave the house and socialize with people more often.
(end of imaginary walnut shell)

Also! I was thrilled to find out that Instagram is now available for Droid phones....sooooo....I started an account. Its simplistic, easy to use, and concise set up is perfect for people who don't have time for social networking but live interesting lives in which they come across many interesting things.
I am Squeakmachine on Instagram. (Imagine that!)

Okies...well, I am off to bed. I just taught two aerial fitness classes on a swollen foot. I need to go weep in fetal position for a little while.
I just got a new tattoo today.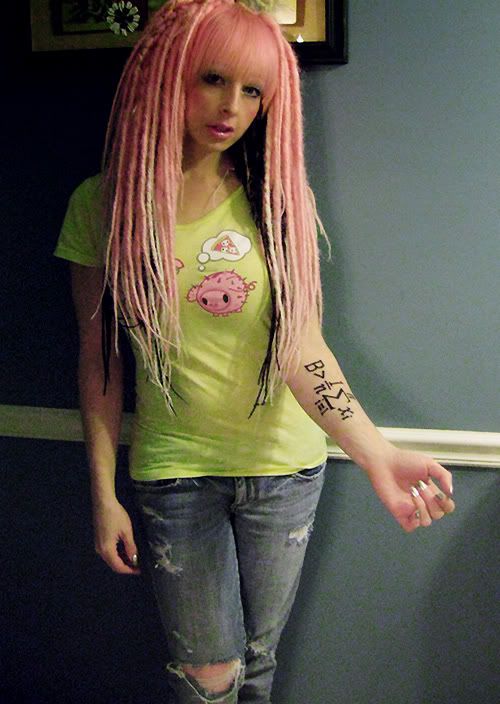 Know what it says??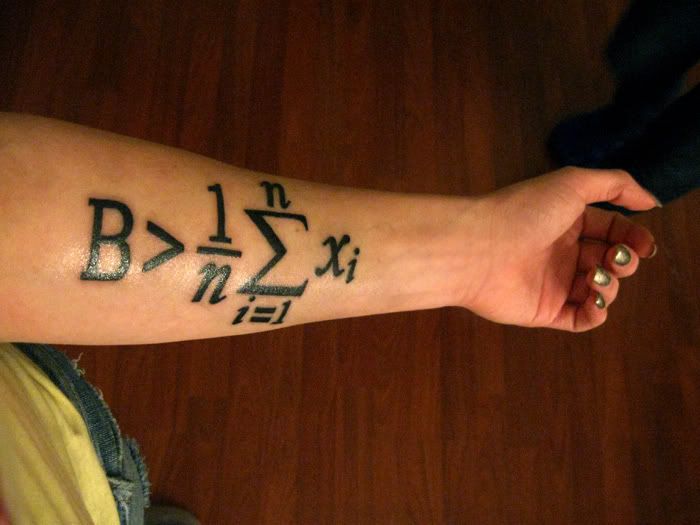 I am going to be teaching pole dance classes in the Philadelphia area starting in September.
Despite years of learning and performing on my own (I am completely self-taught...never having had any classes or videos), I started looking into local studios to learn even more this past year or so. I found a lot of really awesome studios but nothing compared to the
Awakenings studio
in King of Prussia. Their instructors are all certified as personal trainers and their classes are, by far, the best organized and regimented.
I was thrilled when the owner, Heather, asked me to start training as an instructor.
I will be assisting in the teaching of the Level 1 classes (at both the King of Prussia and the new Manayunk location) for the fall session. Once I get my certification and CPR training, I will most likely be teaching classes on my own.
If you have ever been interested in pole dance or pole aerobics, I highly recommend checking this studio out. They have an awesome system of getting their students to build core strength and learn the skills they need to move onto more difficult levels. Plus! My own personal aerials instructor, Kira, will be teaching aerial hammock and also eventually lyra at the Manayunk location. So there is actually more than just pole to learn at Awakenings!
If you or anyone you know is interested in pole dance, check out the site! We are having a
grand opening weekend event
at the new studio in Manayunk. There will be free demo classes both Saturday and Sunday! (Sept. 10th and 11th)
Hope to see at least a few of you crazy kids!
Erg....endless apologies once more for not updating more often.
I've been doing a lot of editing/proof-reading this summer as well as training to become an aerial instructor...so I've had a lot more on my plate than usual. Which...for a workaholic...is really quite a lot.
By the way, it really irks me when some people try to relate to my busy schedule and compare it to their own. Trust me, the vast majority of people don't really know what busy is. (And should be thankful of that!) For the past two months, I have not even had a moment's rest to be able to respond to text messages or even glance at my e-mail. Yes, I literally have been so busy that the mere thought of taking a minute or two to respond to a single text message was stressing me out beyond belief. My life has been a very careful and delicate system of balancing responsibilities, hobbies, and projects.
I am thankful to have a very understanding group of friends. I feel terrible that I often disappear for weeks and months at a time but I think it is awesome that the majority of my close friends don't make a big deal of it.
Anyway, to catch you all up I shall do a quick pic/description post. After all, aside from all the work I've been doing, I did manage to take a few trips and have some fun.
- - - - - - - - - - - - - - - - - - - - - - - - - - - - - - - - - - - - - - - - - - - - - - - - - - - - - - - - - - - -
Back in July, I spent a week with
Cherry
in Vancouver: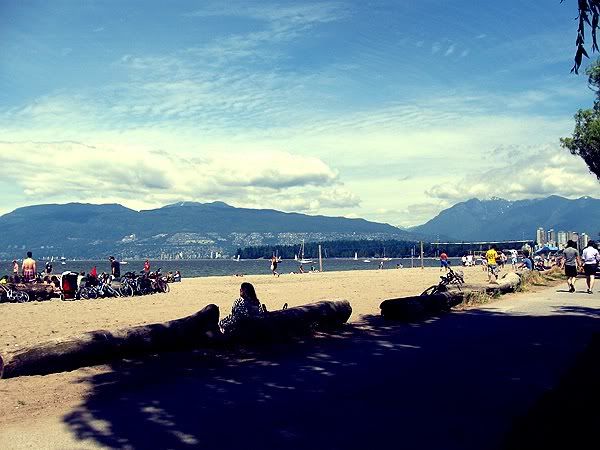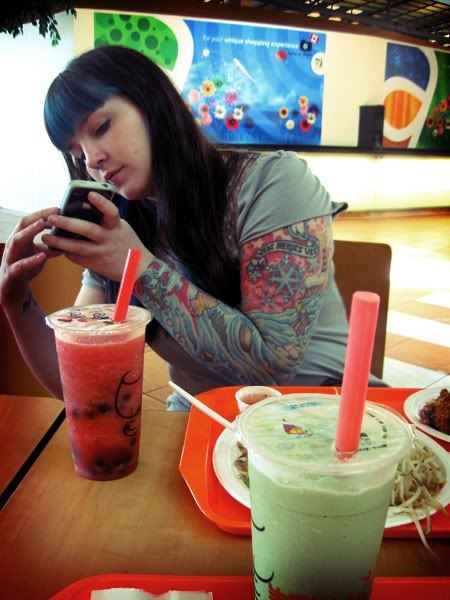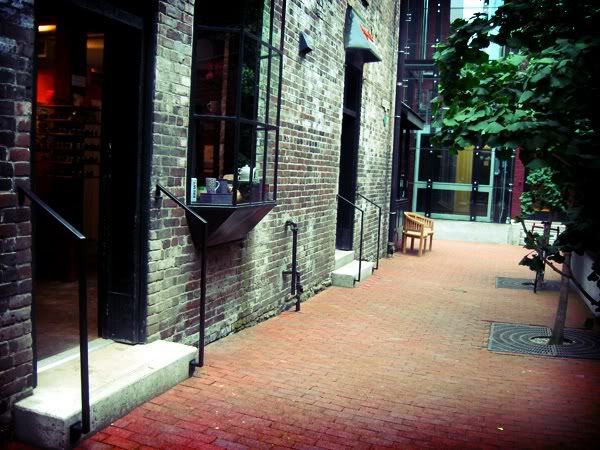 There are a ton of other pics as well as more info about that trip on
my blog
.
- - - - - - - - - - - - - - - - - - - - - - - - - - - - - - - - - - - - - - - - - - - - - - - - - - - - - - - - - - - -
My Quidditch team is still prepping for the World Cup in NYC in November. We had team jerseys made and they turned out really awesome!
We had a slight scare when we found out that the IQA is really enforcing the "at least two girls on the field at all times" rule but we finally got a bunch of girls to try out the past two weeks. I'm hoping we should be okay for the World Cup.
- - - - - - - - - - - - - - - - - - - - - - - - - - - - - - - - - - - - - - - - - - - - - - - - - - - - - - - - - - - -
I also recently got back from Pennsic. (Which, in a nutshell, is a really huge medieval reenactment event that lasts for two weeks.) I currently "play" as an early period (I'm thinking Gupta) Indian woman from the region of Andhra Pradesh.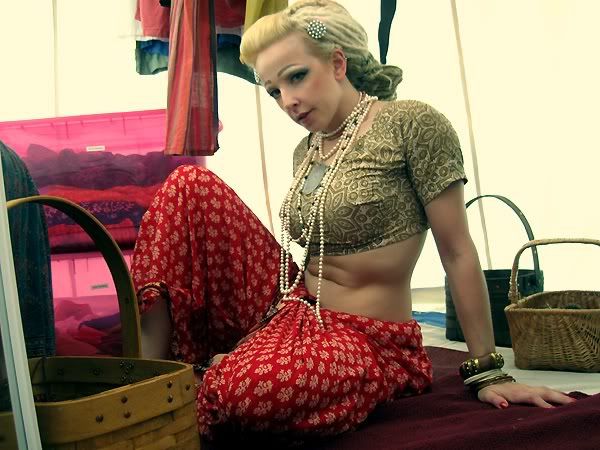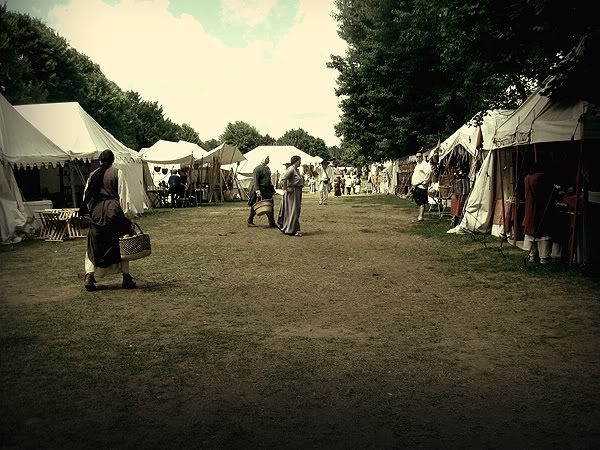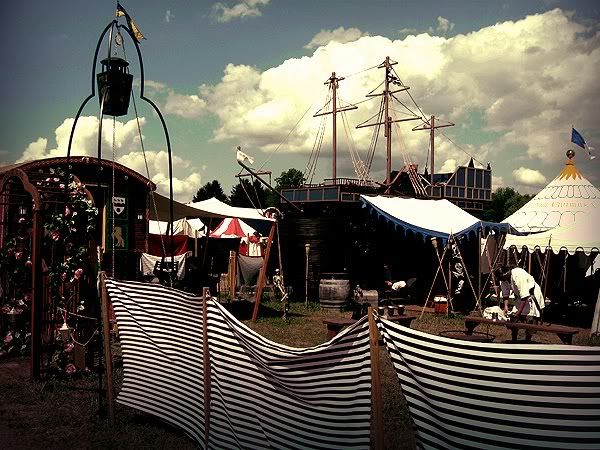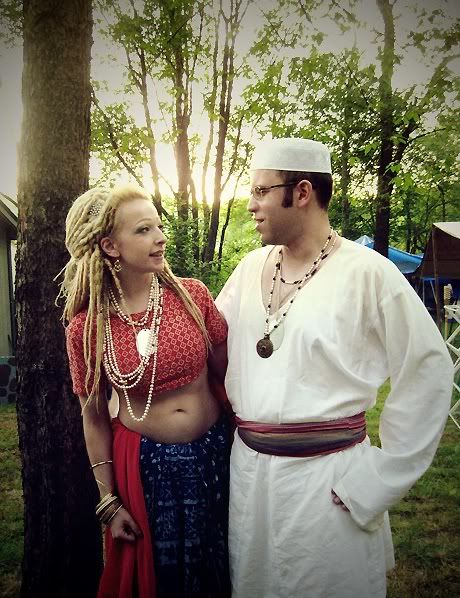 Again....there are a TON of pictures and information about the event on
my blog
. Sorry if it seems like I am "whoring" out my site; that is truly not my intention. I am honestly just strapped for time and getting a bit tired right now.
- - - - - - - - - - - - - - - - - - - - - - - - - - - - - - - - - - - - - - - - - - - - - - - - - - - - - - - - - - - -
Also, I am finally in the process of editing and having the effects done on a set that Bob and I shot back in April. As for the subject matter...I'll give you three hints:
- "Amok Time"
- "Blood Fever"
- "Bounty"
Here is a teeny, tiny sneak peek (without the final ship and background effects)--->



xoxoxoxox

For the first time in many years I am not going to be attending San Diego's Comic-Con.
Don't get me wrong, I love working at the Suicide Girls' booth out there. My decision to skip this year was only made difficult after finding out that they were indeed going to be attending. Had they not managed to score a table, I would have snubbed Comic-Con without even the slightest tinge of regret. Knowing that I am going to miss out on seeing some of my friends and fans is the only thing that weighs heavily on my heart.
In the beginning, I went to Comic-Con without working the SG booth. I was much too shy to spend so much time with the other girls, let alone have to talk to fans and curious Con-goers. Besides, the Con in those days was at its peak (as far as fun-ness level goes) and I hardly had time to do everything I wanted to. (I also was helping out a friend at his table and would get dressed up in costume. Costumes are great for shy folks because you feel like you can hide in plain sight.)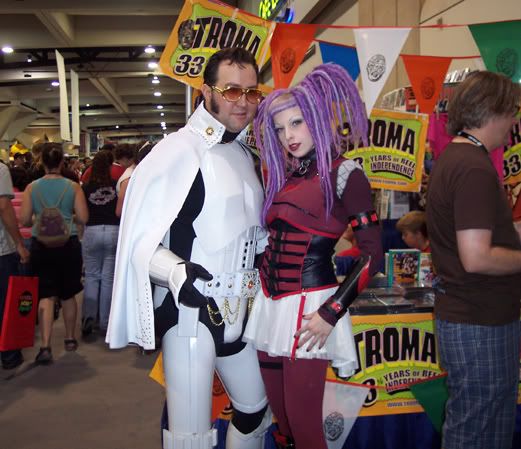 After awhile, I felt brave enough to work at the SG booth and with the help of
Vivid
,
Chloe
, and a few other cheerful and extremely social girls, found a way to break out of my shell and feel like I was part of the group.
From that point on, I helped out at the SG booth as much as I could each year. I paid my own way and bought my own pass so that I would be able to enjoy the Con as much as possible (guilt free!) and stop in to help at the booth whenever I had free time. But I soon found myself wanting to spend less time at the Con itself, choosing to stay at the booth instead.
I admit, seeing all of my SG friends and working the booth has been a lot more fun than the actual convention the last few years. Which brings me to the subject at hand...
When did Comic-Con stop being fun?
Last year, Suicide Girls was unable to score a booth at the Con and so I was able to focus completely on the convention...just like back in the old days. For the first time in years, I was really able to compare Comic-Con of today to the way it was before Comic-Con 2007 (which is the first year things got really out of hand).
I had, without a doubt, the least amount of fun I have ever had! (No offense to my friends...I love you guys and that part was great, I am speaking only about the actual Con itself.)
The lines were frustrating. I used to show up at a panel 10 minutes before it started and could find a seat. I now had to line up for 3 hours (actually, it was a bit longer than that...I think it was closer to 3 and a half) for a panel and I didn't even get in!! I wasted over 3 hours of my time only to find out that I had nothing to show for it. (And no, it wasn't even a Hall H panel!)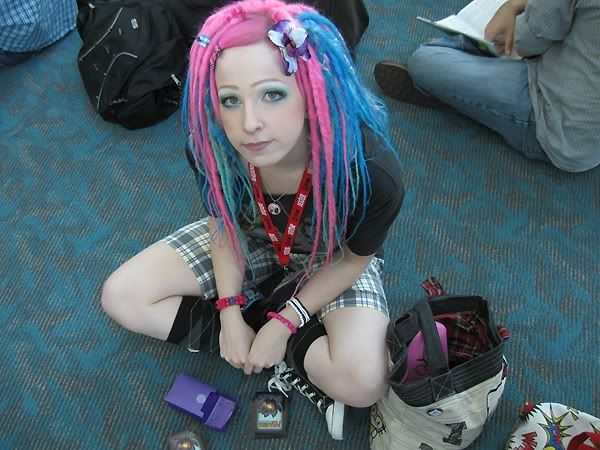 The panels themselves were pretty disappointing. Is it just me or does it seem like Comic-Con presents fans with the same lackluster panel guests and topics year after year these days? I swear, I can show you the panel line-up from last year and the year before and they are nearly identical. I expect some similarity (the big companies are always going to do the obligatory "this is what is coming out for next year" panel) but I would hope that such a large convention could get a bit more diversity and creativity in their line-up.
Getting a decent hotel has become akin with winning the lottery. Going through Comic-Con's booking system is a waste of time and will land you a hotel nearly 10 miles away. We tried it last year and it was a disaster. It was hardly "first come, first served"....we logged on early and got crap....friends of ours logged in late and got incredible rooms. In the end, we dropped the rooms Comic-Con had tried to give us and just called a hotel across the street from the convention ourselves. We ended up getting an awesome room without the help of the Con.
The crowds. Comic-Con was always a bit on the crowded side, but it was nothing like this! They have been over-selling days in hopes that some people won't show or that people will come at different parts throughout the day. But those of you who went to Comic-Con 2007 might remember that there were points of the day when the Con was turning people away at the door....even those who had passes! That's right. People who bought passes or even worked at the vendor tables could not get back into the building.
Since then, they have been trying to really focus on crowd control. This just means that it is difficult to find places to gather and talk with friends, that security is constantly screaming at you should you so much as pause to look at something in a crowded area, they will redirect you waaaaay out of your way to get to a room entrance that is 10 feet in front of you, and there are now lines to get in lines!! (Yup, lines to get in lines...I am not even kidding.)
Passes are also difficult to buy now. You know, back in the old days (or at least before 2007), you could actually buy a pass at the Con the same day you wanted in. Yeah, Saturday would sometimes sell out fast but most other days...if you got there early, you could get a pass to go inside. Nowadays, the passes sell out months and months before the Con and now that Comic-Con is selling passes at the convention, you may not have much of a chance at getting in to next year's Con unless you are already there. Skip a year and you may never get back in! It is the start of a very cruel cycle.
Perhaps the saddest (and in my mind, most important) issue that I have with Comic-Con is the lack of comic book related panels, tables, and guests. Every year, movies and TV takes more and more precedence over the Con. I can understand if these shows and films were directly tied in with the comic book genre....but many are not! (The Sarah Silverman show, Twilight, True Blood, Superbad, and Halloween, to name just a few.) Though I am hoping this is going to change. Many big movie companies pulled out this year for
various reasons
.
I also need to talk about the cost. Each year, I usually have to budget between $2000 and $3000 for my trip to Comic-Con.
$100 for the pass
$400 for the flight
$500 for hotel (I split the cost with 3 other people but since most hotels charge around $300-600 per night for Comic-Con, expect to pay a lot even if you have roommates...last year it was $480 each.)
$300-400 for food (I'm usually there for 5 days and food is quite expensive both at the Con and in the Gas-lamp district. $300 is actually quite modest...I probably spend a lot more.)
$500+ for merch, autographs, pictures, and collectibles
Also, keep in mind that you may need even more money if you want to attend parties, club events, cab/taxi fares, movies, etc...
So yeah, it is a very expensive vacation. In fact, not going to Comic-Con this year is allowing me to take a trip to Vancouver and to London for the same price. So TWO international trips cost the same as ONE trip to Comic-Con.
Last year, I felt like I spent $3000 to spend 5 days standing around in lines, getting turned away from panels, and having to push my way through a crowd of people to buy a friggin t-shirt. I have gotten to the point where I had to ask myself do I really like Comic-Con anymore or am I just going out of habit?
Will it ever be as much fun as it used to be? I don't think so. It has now become a novelty of sorts...like some weird freak show that people want to get into just to say they got in.
In conclusion, I think from now on...if I go to Comic-Con...it will be only to work at the SG booth. Doing that is, by far, the most enjoyable aspect of the convention for me.
This year, however, on the same day I would have left for Comic-Con, I am taking a trip out to Vancouver to visit
Cherry
. She is less crowded, filled with nerd-packed action, and will never turn me away at the door.
PS. If you are going to Comic-Con this year, be sure to visit the Suicide Girls' booth!! Take it from me...it is, by far, the best part of the Con!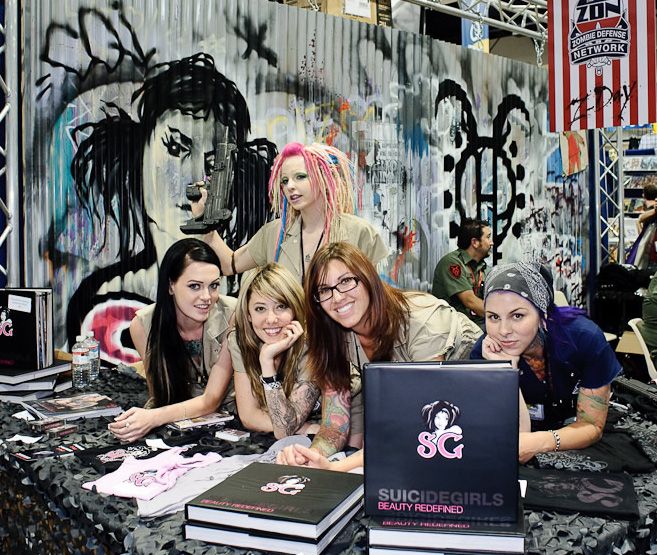 I'm sure you all knew this was coming. My ugly side is about to come out so be prepared!

So I finally watched X-Men: First Class the other day and it seems almost obligatory that I should review it for you. Needless to say, the words "spoiler" and "alert" should be noted. Continue at your own risk.

-----------------------------------------------------------------------------------------------------------

I started collecting X-men comics back in September of 1993. I remember that day well. My friend Leona had been a fan for awhile and she had regaled me with stories of the characters and their exploits. I was so fascinated by their world; I just had to see it for myself. We walked down to a local corner store that day and I bought my very first comic book. Sprawled out on the floor of my grandmother's living room, Leona guided me through the story, giving me all the necessary background information and knowledge I needed to understand the story.

After that, I was hooked. I've now spent almost two thirds of my life with these characters...so I would say, I know them pretty well. I dare say, I might even know them better than I know my own family. I admit that I would have to rack my brain to tell you what my Aunt's middle name is or the exact town that my boyfriend was born in...but ask me about any X-Man's personal life or past and I can give you a detailed bio without any trouble.

The director for X-Men: First Class made a terrible mistake for at one point comparing this X-Men film to that of J.J. Abram's reboot of the Star Trek franchise. Talk about raising expectations. Suffice it to say, X-Men: First Class totally misses the mark when it comes to the clever reinterpretation of plots and characters that we saw in the 2009 Star Trek film. Vaughn and his writers utterly fail when it comes to character development...which is what made the Star Trek film so popular with its hardcore nerd fan-base. You see, what we learned from Star Trek is that you can completely change a storyline and origin story so long as the true essence of the characters remain intact. The main characters in Star Trek are so true to form that they don't even require introduction. I would have known Karl Urban was McCoy even if he had never introduced himself to Kirk. He is just so...well...McCoy! Strip the X-Men of names and powers in this movie, and I would be hard pressed to figure out who any of them are supposed to be!

So who the heck are these people?

Mystique - Wow...talk about drastic change. First off, Mystique has been around since the 19th century (that is the 1800's for those of you who are a bit on the slow side) so she would have been at least 60 by the time she supposedly met Charles Xavier in the movie. By the way, they were never childhood friends. She also never tried to hook up with Beast or Magneto. I also hate the way they portray her as a whiney, self-conscious child. That is so out of character for the sassy, bitchy Raven we have known for decades in the comics.
Before seeing the film, I had suspected that the presence of Azazel in the movie may have been because the director wanted to allude to Nightcrawler's origin...but no; turns out both characters were just sort of haphazardly thrown in there for no apparent reason.

Moira MacTaggert - So the director can have Kevin Bacon trained to speak a gazillion languages but couldn't be bothered to find an actress who could fake a Scottish accent? Not only did they take the Scot out of Charles's beloved Scotswoman...she is also an American CIA agent in this movie. In fact, the only thing the movie Moira shares with the comic book character is the name. (And I can even nit-pick that...as during this time period, she would probably still have her maiden name, Kinross)

Angel - Did they think they were being clever replacing the real Angel with the sassy (and pretty gross) Morrison creation that is Angel Salvadore? She was a New X-Men character that was the poster child for teenage pregnancy in the X-Verse. I hated the character then, and still do in the movie. What a waste. Of all the potential mutants to include and they pick her? I also found the scene with her as a stripper to be forced and pointless. Why is it that every female character in this film strips down to their underwear and pretends to be either a prostitute or stripper? (Even Moira!)

Darwin- This character was not part of the original X-Men...since he wasn't even created until 2005 or 2006 (I don't have time to look up the exact date). I don't think of him as being a real X-Man since he was created for a mini series that celebrated the anniversary of Giant Size X-Men #1. It isn't really considered canon.
In any case, his time being an X-Man is almost as short as it was in the comics. So they got that part right.

Havok - Alex Summers has been my sister's favorite character since we were small children so I have gotten to know the character pretty well over the years. I didn't hate him in the movie. (He doesn't get enough screen time for them to muck up the character too badly...thank god!) But it didn't make much sense for him to be an X-Man before his older brother, Scott, had even joined. According to their timeline, Alex is now the eldest Summers brother?? They also changed his energy beams to red which is kind of annoying. I guess they did that so it would match Scott's powers? If they wanted to throw in a random Summers brother, why not use Vulcan?? At least it then it would have been more on par with Deadly Genesis.

Banshee- Hey, how neat! They got Rupert Grint to make a cameo. Hahaha...just kidding. (That would have actually made this film about a hundred times more enjoyable though.) Like Moira, Banshee seems to be missing his accent and his whole back-story. Rather than being a wealthy Irish noble, he is just some dumb American teenager.

Sebastian Shaw- I hardly recognized him without the mutton chops and frou-frou clothing. It appears they gave him part of Mr. Sinister's past (and lackeys) and Bishop's powers. Oh yeah...and he did NOT find/create Magneto's helmet.

Azazel - Things must be getting awfully boring in Neyaphem if Azazel is taking up sidekick jobs for mere mortals. What a random character to throw into the Hellfire Club mix! I thought he was maybe just going to pop into the movie, have a brief romp with Mystique, and bamf back into his own dimension. Turns out, he is hard up for cash and is working full-time for Sebastian Shaw. WTF?

Riptide- The Hellfire Club has really lowered their standards if they are letting a lowlife like Riptide join their ranks. Riptide was part of the Marauders during the Morlock Massacre back in the 80's and hasn't really been part of anything significant since then. He has been cloned a couple of times. But neither he nor any of his clones have ever been connected with Shaw or the Hellfire Club.

Emma Frost - January Jones looks more like an Austin Powers Femmebot reject than the gorgeous and witty White Queen. I really wanted to like her because she really has Emma's good looks (and cup size!) but, good lord, her acting was just terrible. She severely lacks the presence and stoicism that Emma is known for and ends up doing great disservice to the character. Also, Emma's diamond form was a secondary mutation that didn't pop up until 2001!

Charles Xavier- That is not how he lost his ability to walk. Not...even...close.

Now I could go on and on for hours about the inaccuracies of this movie. We could get into plot lines, technology, back stories, and all sorts of things. In fact, there is very little that could even be considered canon; much less than I even thought going into it. I admit, I truly did not think they would venture so far away from the facts and what we know of these characters.

For example, those of you who don't follow comics, would you like to know how many members of the First Class movie team actually were part of the original team? ONE. A big whopping ONE. Beast was part of the first team, that's it. The other supposed "first class" of X-Men are all characters that came years and sometimes decades later or weren't ever really X-Men at all!

I also can't stand science issues in film, especially when it is a matter of simple common sense. Like for example...if there was a game called Rock, Brass, Diamonds...believe me, brass would not crush diamonds. Even in this film, Emma often deflects bullets when in diamond form but almost goes to pieces when being choked by a hollow brass bed post? Brass is an extremely soft metal, it would flatten and stretch before it did any damage to a substance as hard as diamonds. I realize it is a stupid thing to get ticked over but whenever I see crap like that in films I cant help but think that the director must honestly think we are idiots if we are going to accept rubbish like that.

I know what some of you film lovers are going to say after reading this. "But I like it for the film." "It is a good movie even if it is not a good X-Men movie."
Please allow me to retort...

See the thing is...it IS an X-Men movie. Therefore, I expect it to be a good X-Men movie. If all the film makers cared about was making a decent film, they would call it "Random Superhero Movie" and be done with it. They bought into the X-Men franchise for a reason and if you are going to use the characters and use their stories, I think that it seems reasonable that they should make some attempt to do it correctly. I find it funny that people are so quick to excuse bad comic films from being entirely inaccurate and defend them as being "good films otherwise" but then scoff at historical films who get the tiniest of details wrong. So you have a problem with Pearl Harbor because they made the attack 5pm instead of 7:30am but you are okay with the fact that they got almost NOTHING right with X-Men: First Class??
So if I made a flashy and compelling movie about Tupac Shakur but decided to cast Alan Rickman in the lead role and have him cure cancer before being shot down in the streets by a group of aliens from outer space...would that be acceptable as long as the dialogue is snappy and the movie is enjoyable??

Seems silly and idiotic, right? Well, that is how you sound to me when you tell me to enjoy the X-Men films for just being good movies and not get so hung up over the details.

What to like about it... (there must be something. Right?)

I admit, if you are looking for a good heart-warming film about the forbidden love between two gay mutants in a world of adversity, this is your movie. The director may not have succeeded in doing an X-Men reboot...but I would consider this movie to be a very compelling rehashing of Brokeback Mountain.

Logan's brief appearance was enjoyable. My sentiments exactly!

Overall-

X-Men: First Class is not an X-Men movie. Aside from the title, character names, and mutant abilities...it bears almost no resemblance at all to the comic books. Stop making excuses for movies like this! I don't want to hear "but it is a good film aside from the inconsistencies". If that is all that matters, why even call it an X-Men film at all? Why not just invent a new superhero group and be done with it? J.J. Abrams has already shown us that you can create a whole new world as long as you remain true to the characters...I see no reason why Vaughn could not have followed suit.

For those of you who, like this director and his writers, know only what you've seen in X-Men movies or read occasionally on Wikipedia...I feel sorry for you. The X-Men comics are filled with amazing stories and characters that you will never really know.

Thank you all for your awesome comments on
Bob
's and mine newest set
8:20pm Boiler Room
! You guys are the best.
I love reading through the comments and this set, in particular, had some very funny replies and extremely well-written remarks.. If you all don't mind, I would like to take a moment to turn the spotlight toward those clever members to better show them the appreciation they deserve--->


--------------------------------------------------------------------------------------------------------------------------

In other news....
My Quidditch team, the Delaware Valley Dragons, have been made an official registered team in the International Quidditch Association. As far as I know, we shall be competing in the World Cup come November!! We will be going against a lot of the more experienced college teams (such as Harvard, Yale, Middlebury, Penn State, and many many more!) ...I think we are actually going to be the first community team to compete.

I bedazzled my broom-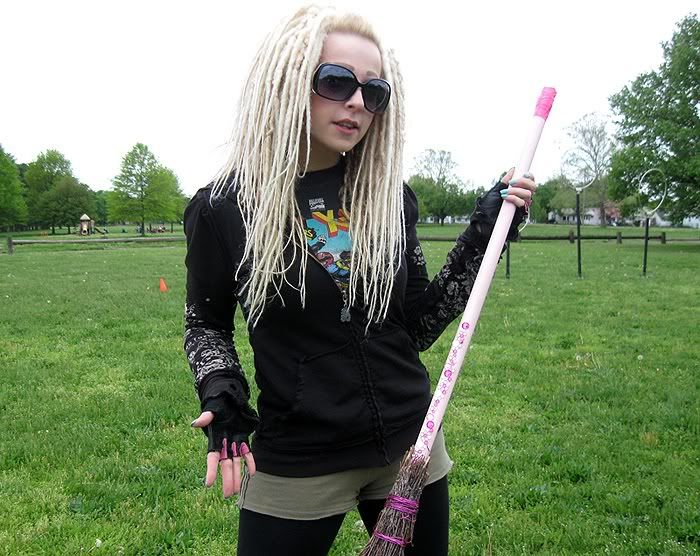 Action shot-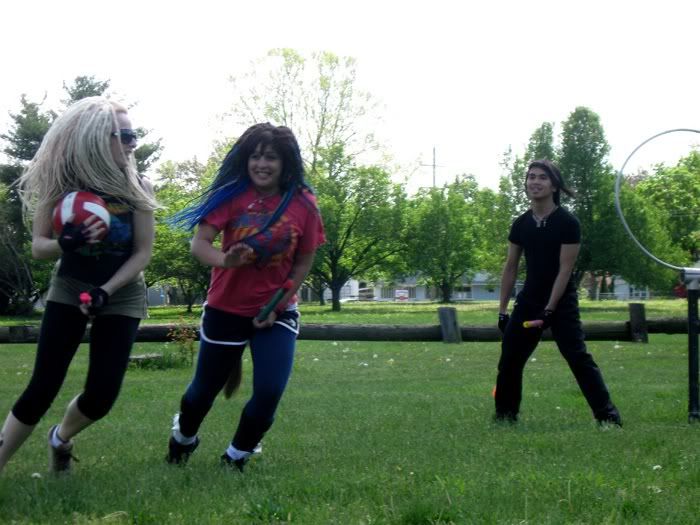 We are now in the process of designing uniforms and holding try-outs for alternates. It should be a busy summer!

---------------------------------------------------------------------------------------------------------------------------------

And now....because not 5 minutes goes by that I don't think about Alan Rickman....I'm just going to end this blog post by giving some love to the man.

My gosh he looks hot with glasses on.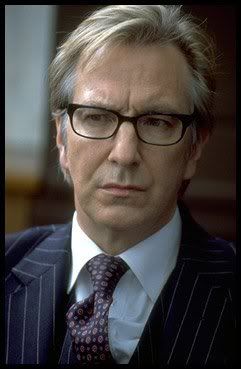 I highly recommend checking out one of his newer projects "The Song of Lunch". It is a short film based off of a narrative poem. Well, "based off" may be putting it too lightly. In fact, it is exactly the poem...word for word....piece by piece.
Being the main character, Alan Rickman not only speaks the dialogue of his character but also narrates the entire situation from his perspective. As per usual....he sounds sooooooo good.
It is not available in the USA...and so we are forced to use YouTube.


That is alll!