Monroe don't cook or clean but I dress my ass off and my walk is mean
I'm private
Holy shit, this is the longest I've gone without posting in years! Where to even begin?
It's been a weird winter.But a fun one!


Turned 27 and experienced the worst hangover of my life:



Cuddled puppies and kitties and bearmen:



Got tattooed by Mario Desa at the Philly tattoo convention:



Hung out with awesome people:



Went to Baltimore and Richmond for a Juicy J show:




GOOD TIMES!

In the midst of all that, I've also been working 40 hours a week at my shitty day job, and working toward trying to make my dreams a reality. Which would be my vintage boutique


store
facebook

Annnd my friend and I are debuting our women's streetwear brand, STREETHEART, next month, alongside Daily Bread and Timebomb!!!!


(Think along the lines of Dimepiece Designs and Hellz Bellz with a vintage twist) Follow us on Twitter and Tumblr! SO EXCITED! SO MUCH WORK!






Also saw Dead Prez recently which was both inspirational and super fun.

I even got El_Scootro to dance!

Ironically, most of the attendees were white.


I think that's about it.

(i walk in, they like...)
HELLO.HELLO.HELLO.
Had an interesting week.
Why is it that all my friends have birthdays around the same times? The two weeks after Halloween and the first 2 weeks of March are always BIRTHDAY BONANZAS.
Last Thursday a couple of my friends rented out the always amazing
Zenith
vegetarian cafe/antique store/art gallery for their birthdays.

That place has the most epic of brunch buffets, even if you aren't vegetarian, their smorgasboard of delicious cakes (many vegan) will blow your mind! The atmosphere of the place is great, and I'd never been there for a party, so that was cool. We ventured to a few other places afterward, and actually saw Sasha Grey at our friend's bar. So weird.

Then on Saturday I celebrated another friend's birthday and saw another porn star, haha! This one (Kristina Rose) was planned though:


You can only see my bun in this one. (I was leering in between the Puerto Rican and the Greek making a creepster face and I'm sad you can't see it) So ridic.

Mostly though, I've been spending time with these guys:



And trying to make shit happen in my life. One such thing is a collaborative project between me and Boot Prints.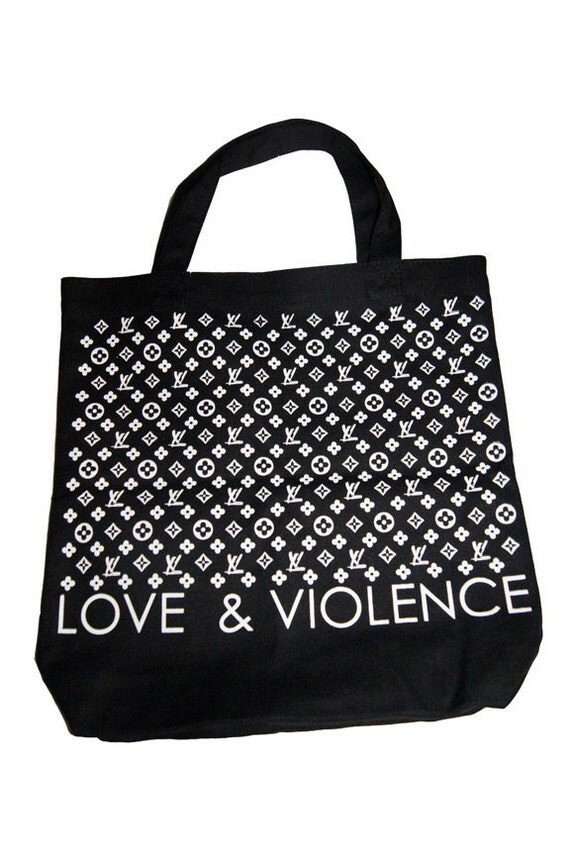 You can buy it (and the illest vintage on the internet!) on my etsy!

Still doing ebay too, until I figure out which works best for me. Bear with me/offer me advice.

It just occurred to me that I never posted my latest tattoo on here. It was an idea I'd had for about 4 or 5 years, and I'm glad I waited because I got the perfect person to do it- the inimitable Ashley Love:


$TICK$ & $TONE$! Couldn't be happier with it.

Instagrammar:


I'm candywarhol on there if you'd like to get all voyeuristic on my life. It's not all that exciting though, I promise. Maybe only if you like dog photos.

Oh, and I'm all about this:

Cunt Fagula and Jeffertiti
We are funny.
OBSESSED:
But the Andre 3000 version is WAY better
WHOA.
Three weeks til this. I am going to weep.
My friend had a Halloween party and I was walking around, swigging from a bottle of Old Crow all night. I passed out in my car outside her house, woke up a couple hours later, drove home, only to realize that I was locked out. My dad found me this morning, asleep in my car in a sequined bikini, fur coat, and about 8 lbs of eyeliner, covered in dirt from falling all over the dance floor. He must have been SO proud!!!
Ohhhh the shame.
Corey went as "Cunt Fagula". I'm pretty sure this is the greatest idea of all time. That is a vagina drawn on his face.
Libbi was a toddler from Toddlers and Tiaras. Also amazing.
These are from the night before. I went as the black swan/old crow. Dana was Dana with a cat mask, and Matt and Eddie were Matt and Eddie.
I think I should start wearing makeup more often. Maybe not this much though.
So I guess I made all these videos four or five years ago. I don't remember making them, but I WAS drinking a lot then.


Kinda creepy, right? She does me better than me. I love this chick. And I wish I had that hip to waist ratio. Daaaamn gurl.

I just left an estate sale at a house that was an artist commune in the 60s. It was wild. I got some seriously amazing shit for my store.

Exciting, exciting!


Somethin', somethin' about this place
Somethin' 'bout lonely nights
And my lipstick on your face
Somethin', somethin' about
My cool Nebraska guy
Yeah somethin' about
Baby you and I


Somethin', somethin' about the chase. 6 whole years...there's somethin', somethin' about just knowin' when it's right.


I've been a busy little bee lately. I still am. So I'll write more later!
Have you met my family? It wouldn't take long to know them well. Though we number from one to a million, in this house we all dwell. ......our manna is right here, we give us all we need.
JD Samson rules so hard.
I couldn't love them more.
If you have good eyes you can spot me and my friend Katie in the
flipbook
for Karmaloop's S.L.A.T.E afterparty in Vegas:
I gotta stop drinking so much and acting a fool. Doing things like admitting my love for this on the internets:
Love You Like a Brother
Treat you like a friend
Respect you like a lover
You could bet that
Never gotta sweat that
Even when the sky comes falling
Even when the sun don't shine
I got faith in you and I
So put your pretty little hand in mine
Even when we're down to the wire babe
Even when it's do or die
We can do it baby simple and plain
Cause This Love Is a Sure Thing
And this:
J Cole looks like he's fucking crazy....and I'm into it. I heard he made a sex tape with Rihanna. Damn.
I am so uncool that I'm pretty sure I'm the coolest.
This:


I try so hard to be the "together" one and stand my ground on this then I ruin it all by acting like a total moron. Way to go, me! I'm so embarrassed and sorry and mad at myself. I just.....really, really shouldn't have done that.



Always do the right thing.
If this were twitter I'd be hashtagging myself #bridgejump right now.

I keep making mistakes but I'm not entirely sure which thing I've done is the real mistake and I do foolish and unfair things that make me look like an asshole- when I'm really not- and detract from my legitimate points. I need to give in and let go of my baggage but there are promises on the other side that need kept as well if it's not gonna be back to the same old thing.

Godfuckingdammit. Even though I think I'm the lesser evil here I am really hating myself tonight, to be honest. All I ever do is cause trouble for myself.

I can't tell which is the mountain and which is the molehill anymore. I'm losing my best friend.

With all of that said, though I recognize my contribution to the problems, it is not all my fault. Not at ALL, in fact I think while the root of my issues stems elsewhere a lot of their current manifestation is a result of actions from the other side. Which it would be nice to just have acknowledged. I know that I've done a lot for us and tried so, so hard. I've been patient, tried to understand, tried to
forgive, tried to be there, put so much work in, gave 150% of myself, made it my #1 priority, just
held it the fuck down really. But of course, I am always the problem and must be eliminated.
I need to start smoking weed.
MAY 2012
1
2
3
4
5
6
7
8
9
10
11
12
13
14
15
16
17
18
19
20
21
22
23
24
25
26
27
28
29
30
31
APRIL 2012
1
2
3
4
5
6
7
8
9
10
11
12
13
14
15
16
17
18
19
20
21
22
23
24
25
26
27
28
29
30
MARCH 2012
1
2
3
4
6
7
8
9
10
11
12
13
14
15
16
17
18
19
20
21
22
23
24
25
26
27
28
29
30
31
FEBRUARY 2012
1
2
3
4
5
6
7
8
9
10
11
12
13
14
15
16
17
18
19
20
21
22
23
24
25
26
27
28
29