Monroe don't cook or clean but I dress my ass off and my walk is mean
I'm private
Well, I just got back from Las Vegas. I'd have to say, the highlight of my trip was meeting one of my all-time favorite rappers, Bun B, of UGK!
LEGENDARY.
and hanging out at this incredibly baller suite at the The Palms for a private post MAGIC party hosted by Diamond Supply Co.
(that's a balcony pool that stretches out over the strip)
We, however, stayed at the Luxor.
More pics after ze jump:


I feel some big changes are about to happen in my life. I've been really introspective lately, and this whole scene that I've gotten myself wrapped up in over the past 3 or 4 years....it's really been bringing me down, and it's time for a change. I just want to be happy, and there's no real happiness there. So times will be a changin.
Trying my hardest to keep my head above water, but this is by far the roughest patch I've EVER hit. It seemed like everything in my life was finally coming together. And then it all fell apart. For some reason, this time of year is always shitty for me.
Here are a couple pictures so that there is more than just emo shit in this blog.
Well, would you look at that?
Shit is rough right now.
If it weren't for this little dude I know I'd totally lose it.
There's nothing on earth that's worse than addiction, and not being able to help people help themselves. At first I was angry, but that's mostly given way to intense sadness now. It's certainly not the first time we've been here, but it's not any easier the second.
I'll persevere though.
THIS. IS. EVERYTHING.
It combines 2 of my favorite things- Paris is Burning and Azaelia Banks.
I actually shot a Paris is Burning set a couple years ago that got lost by the wayside. Maybe I'll re-shoot! I find endless inspiration in that film.
And have you downloaded Ms. Banks "Fantasea" mixtape? If you haven't, you should.
It's definitely the
summer of the mermaid.
And speaking of, I went back to the cove! And this time I brought my dog, who got to really swim for the very first time!

It was a little stormy this time, but still super fun and super relaxing.


Back on my vintage grind.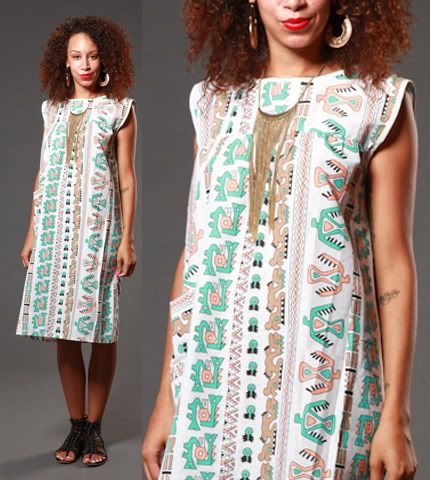 You can purchase these here. I'm updating every 10 days from here on out. Time to hunker down and HUSTLE!

5 star dishes, food for thought, bitches:







MEW!

Bye!




Coming soon.
This summer is ruling.
Spent a couple days at my friend's family's cabin on Lake Erie. It was magical.


Was asked to be part of a fun fashion show for my streetwear/vintage line Streetheart.




Got tattooed by Ashley Love:


So did El_Scootro:



Annnd there's much more exciting and adventurous stuff to come!

Obligatory Roni pics:

I shot a set today. Weird, right?
Hello out there?
I've been so neglectful of SG this year.
Life is going swimmingly.
My
clothing line
is doing really well.
We did a 2 week pop-up shop with a bunch of other local brands that was both super successful and super fun.

And if you have a good eye you can spot our stuff in the new Wiz Khalifa video:




I quit my day job! But I do work as a server once or twice a week, which rules. I make bank and work with a bunch awesome bitches that I love.



I have a happy little family with El_Scootro and our dog, who is pretty much the cutest thing ever.



I joined the flight crew:


(I'm the one with the aviator, obviously)

My best friend and her husband are expecting a little boy in October, so I'll be an auntie!


Eee!

Sure, there are some things I'd like to change, like finding a house, getting a bit more financially stable, etc etc but I"m on my way there, and it feels fucking good.