Luci There`s nothing glorious in dying. Anyone can do it
I'm private
OK EVERYONE GO HERE
SHE WANTS REVENGE MYSPACE
AND ADD THEM AS YOUR FRIEND...THEY PUT ME IN THEIR TOP 8 WHICH IS THE CUTEST EVER AND UH HELLO!! THEY ARE ONE OF THE HOTTEST BANDS ON EARTH!!
P.S. IF YOU COMMENT THEM TELL THEM LUCI SENT YOU
sun....boring!
Echoes (Waters, Wright, Mason, Gilmour) 23:27
Overhead the albatross
Hangs motionless upon the air
And deep beneath the rolling waves
In labyrinths of coral caves
An echo of a distant time
Comes willowing across the sand
And everything is green and submarine.
And no one called us to the land
And no one knows the where's or why's.
Something stirs and something tries
Starts to climb toward the light.
Strangers passing in the street
By chance two separate glances meet
And I am you and what I see is me.
And do I take you by the hand
And lead you through the land
And help me understand
The best I can.
And no one called us to the land
And no one crosses there alive.
No one speaks and no one tries
No one flies around the sun....
Almost everyday you fall
Upon my waking eyes,
Inviting and inciting me
To rise.
And through the window in the wall
Come streaming in on sunlight wings
A million bright ambassadors of morning.
And no one sings me lullabyes
And no one makes me close my eyes
So I throw the windows wide
And call to you across the sky....
*echoes* pink floyd....
OH AND 1 MORE THING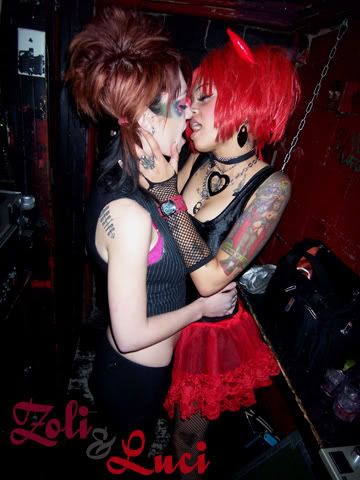 MORE TO COME....
the days are longer
almost endless
and then the nights as well
if only i could sleep before 3am
and wake after 9am
anyone got a 2x4?
simply because i adore this photo
so. things are better...i decided to take the advice of many and turn my journal "members only" and each time i write that i am automatically made to think of the 80's jacket...i had 1 in periwinkle...
yesterday was a horrid day for me. i am not sure exactly why. last fri was the full moon (along with the dark side)so i t couldnt have been that... i just had this overwhelming amount of anxiety...i was anxious about money and my job, anxious about friends and the drama that seems to find and follow me like a fucking apparition ... ALWAYS guilty by association!!!
...about becoming "hollywood" like the people that i despise and being trapped in LA when perhaps i should be taking up shop elsewhere...about losing my east coast soul and for the lack of snow...but mostly, mostly i was anxious about a boy. and you know the boy of which i am referring to...
so in my weakened mental state i decided to view some TV on DVd in the form of my old friends carrie, miranda, samatha and charlotte...
moments into the intro i realised that HELLO the show takes place in NYC!!! AHHH torture! but i pressed on nonetheless...
earlier that day i had tetxted a secret friend to inform him of my mental duress...he put out a call to a special someone who then contacted me in regard to easing the latter...AHH BLISS!!
and so today i had a revelation of sorts...STOP OBSSESSING!! yes yes this is advice that you have all bestowed upon me in recent past but i have been quick to ignore (as i am a gemini)
and i think that i may have found some peace. im no less smitten but i am slightly more informed which of course is a sigh of relief on my part... i can conquer this thing yet! i think that there may be more mutual possibilities than i realised before. but enough on that...
in other news. my car died. not sure what happened. it just wouldnt start! so i put a call in to my fabulous new boss and she helped me ask her friend/asst/other producer to drive the 16 miles from the valley into LA just to give me a jump start. thats good people!
i also spoke with my family today for an alarming amount of time that actually remained pleasant. i debated explaining my new employment to my mum but chickened out and just told my father...he is far more liberal. i mean he was in the peace corps for gods sake!!
and so for 2 long days i have managed to stay in. a major accomplishment as of late.
tomorrow i am back to work! a photo shoot with my boss and a new energy drink that is owned by a famous bass player... smokey eyes and rocker make up! i cant wait!
SO...
i am in a rather blah mood today.
i am starting to fear what i write in my journals because it seems that there are spies or people that i would never expect to have accounts on SG secretly read my journal and become angered at the mention of their name...
its super duper lame!
but anyway...
this man...the SEXIESTt man ALIVE! rocked my world on fri nite at the hollywood bowl!
nick mason showed up (the original PF drummer) and mr. waters sang almost all of the songs himself (save for the ones he didnt sing originally)
*swoon*!!
there was confetti and a glowing prism on top of the stage as well as a flying pig!! i could have died and been content!
argh! im just not in the mood to tell tales today...
but here is 1 anyhow.
so a friend of mine
who is in a band and i ran into each other last nite at a bar...as we are sitting and chatting he says to me "so i met the GG"
and i am like "who?"
and he is like " you know the GG the greek god"
and i am like "what?!"
and so it turns out that he was at another bar round the corner earlier in the eve and saw the GG with his guitar player.... the GG approached him because he recognised him from a music video with his band...
as the GG was about to buy him some shots myfriend says to him "hey i know you! you are the GG!!"
of coursethe GG was like "huh".... so they chatted for a minute...what a small and evil world.
now if everyone and spies didnt read my journal i could tell you why i say "evil" but alas i must keep it confidential.
i will say however that i FINALLY got to see the GG after almost a week of diss....late sun nite after an endless stint at the whisky...i also drank my 1st brown bag alcohol on the street corner with my good friends in the TATTOOED MILLIONAIRES
argh! i am so frustrated and so jaded! i dont believe in love...its all a lie!
OH! but in more positive news i got a FUCKING JOB! and i LOVE (<-----hahaha how ironic) my boss!
i am the new personal stylist/make up artist for LIZZY BORDEN! no! not the 80's band...the porn star!!
its super cool cause shs is the sweetest person ever and she pays me in cash!
hopefully i will be heading out on tour with her in the month of nov. HOT!
anyhow, i have red dye in my hair right now that i really must go and wash.
*for boredoms sake*
1. Where were you 3 hours ago?
on the internet answering comments
2. Who are you in love with?
love is a big gay LIE...or roger waters
3. Have you ever eaten a crayon?
yes redis the best
4. Is there anything pink within 10 feet of you?
baby!! thats what i named my sidekick 3
5. When is the last time you went to the mall?
the beverly ctr on sat
6. Are you wearing socks right now?
surprisingly .. no
7. Do you have a car worth over $2,000?
no clue of the bluebook value of the satan.
8. When was the last time you drove out of town?
define out of town...LA is HUGE
9. Have you been to the movies in the last 5 days?
movieds are overpriced!
10. Are you hot?
fuck no i am uber dork
11. What was the last thing you had to drink?
diet coke
12. What are you wearing right now?
an ugly pink bathrobe
13. Do you wash your car or let the car wash do it?
ha haha if you saw my car..you'd know its been 2 yrs
14. Last food that you ate?
leftover indian food from yesterday
15. Where were you last week at this time?
same as i am now
16. Have you bought any clothing items in the last week?
shoes...steel heeled stilletos that hurt like a bitch...fashion before comfort!
17. When is the last time you ran?
to cross the st on the sunset strip
18. What's the last sporting event you watched?
sports are so not my thing
19. What is your favorite animal?
my doggies and then spiders
20. Your dream vacation?
somewhere with giant trees, snow and clean air
or
maui
21. Last person's house you were in?
this is LA...
well ok my friends ranch in norco but that was a month ago
22. Worst injury you've ever had?
fractured my ankle
23. Have you been in love?
see #2
24. Do you miss anyone right now?
yes.
25. Last play you saw?
that shits expensive
26. What is your secret weapon to lure in the opposite sex?
whatever it is it isnt working anymore
27. What are your plans for tonight?
vomit and cry out of self pity
28. Who is the last person you sent a MySpace message or comment?
my new boss lizzy borden
29. Next trip you are going to take?
i long to take a trip!
30. Ever go to camp?
i was too anti-social
31. Were you an honor roll student in school?
yes(big nerd)
32. What do you want to know about the future?
if i am going to die alone in my apt and be eaten by my dogs and if so ...will there be enough of my corpse left to fullfill my lifelong wish of being fed to pigs after death
33. Are you wearing any perfume or cologne?
not as of yet
34. Are you due sometime this year for a doctor's visit?
i dont go to the doctor
35. Where is your best friend?
on orchid st
36. How is your best friend?
napping
37. Do you have a tan?
people think i am black...but im actually white and asian
38. What are you listening to right now?
lcd sound system
39. Do you collect anything?
all sorts
40. Who is the biggest gossiper you know?
wouldnt i get myself in trouble if i were to reveal that?
41. Last time you got stopped by a cop or pulled over?
when i 1st moved to CA
42. Have you ever drank your soda from a straw?
yes, duh.
43. What does your last text message say?
"damnit maybe they wont say anything"
44. Do you like hot sauce?
no
45. Last time you took a shower?
this AM
46. Do you need to do laundry?
YES
47. What is your heritage?
1/2 filippina and 1/2 white
48. Are you someone's best friend?
i hope
49. Are you rich?
fuck no!
50. What were you doing at 12AM last night?
sitting at the burgandy room (my fav bar) with friends and feeling shitty
FUCk
i think i am growing attatched to the greek god. i think he only has a week and 1/2 left before he returns to his homeland...well NYC
what do i do? do i replace him before he leaves me?? i never intended to develope any sort of anything you know. damn him for his charm and wit.
i am getting weird over this and i despise it...well i kinda like it truth be told, its good to feel SOMETHING...
BAH
anyhow.
since the last post what have i done....i went to a birthday party at the HOUSE OF BLUES on the strip for some lame ass hollywood crowd
and hung out with lower case b (not to be confused with upper case B aka the guitar god) who was kicked out of his band called the tattooed millionaires and seems quite lost
sat was my BFF's gig at her loft with her band DRAMA ADDICT...i kind of dated the drummer a while ago when i was still a student of make up..we went out a few times and he made my malibu at midnite champagne dreams come true but there was just no spark...
the greek god came to the loft after the gig on sat and the drummer and the gg almost got into a nasty brawl. i am not leading or egging anyone on. i hate the whole sandbox king mentality. stupid boys!
then the gg stayed over and i took him for a tattoo the next day.
following that we went to a show at the dragonfly...i came home alone
mon i ventured to
sawa
's studio downtown to apply
kayliane
's make up for her new set. i love those girls!! i hope to shoot with
sawa
very soon as well. i adore her work!
mon nite i went to METAL SKOOL at the keyclub since my good friend is the celebrity hostess and ended up being approached by the owner of METAL SKOOL and getting a free "in" for "life"
the greek god made the hr + trek from the valley where he is staying to meet me at the keyclub...
he says he "kinda likes me" and that he's "gonna miss me just a little"
BOOOOOOOO whats a girl to do?...
tomorrow i do the pornstar's make up for the 1st time, then thurs i do her make up again for a spot she is doing on the E channel about celebrity tattoos. HOT!
anyway...here is the greek gods band
EVE TO ADAM
oh and he has a name...taki (how greek is that?)
pix time
kiba means FANG in japanese
greek and godly
another from the commercial shoot...this 1 taken by the porn star
my moo being shy!
me and ms. crazy bitch ( she used to bethe buckcherry merch girl) aka the hostess with the mostess at metalskool
*UPDATE* so today is the day i have been longing for since april when i paid a shitload of $ for 2 tix 7th row to roger waters at the hollywood bowl...
i was so excited that the greek god was going with me... then i had that turmoil of lack of communication...and then finally heard from him last nite late...
and then i was excited all over again... plans were made, i awoke this am like an excited child at 9am
at 3 i get the text saying that he is too sick to make it. while i feel bad that he is ill i am so jaded i have to wonder if he really is sick or just sick of me...
BAH! whats wrong with me?? i dont let my guard down!
so now i am sitting here and feeling as if i am nursing a broken heart ... although i know i am still going to have an amazing night its a religious experience that i was looking forward to sharing with ...well you know
i guess im a fool.. and i should really just NOT air all of my feelings but you know what? FUCK IT. i have to tell someone. right?..........
holy crap!
so yesterday was the commercial shoot with my friend DEAN KARR for the buy.com ad...
it was LONG ... ENDLESS even!! (14 hrs) and STRANGE!
they actually built a warehouse space to look like a dungeon fetish club!
i arrived at noon in the sweltering heat after travling 1hr and 10 min to get downtown via side streets on acct of my distaste and ultimate FEAR of the 101 freeway...
at first i was a little bit uncomfy since i didnt know any of the other actors but then my great friends showed up cin and justin. justin just happens to be the drummer in this FABULOUS LA band
THE TATTOOED MILLIONAIRES
... pls check them out! they are FINALLY almost finished recording their 5 song ep!!
i ended up getting to flirt with a hot asian chick while locked in a suspended ball cage from the ceiling to advertise cannon mini camcorders....sweet!
then, to thicken the plot there is a girl on myspace who is a retired porn star and just happens to have a MAJOR crush on moi....we share a mutual friend, 1 djadam12 from SHE WANTS REVENGE and he has been bugging me to meet her so she stops pestering him...
anyhow so i told her about the shoot and she called DEAN and he booked her as well.
i will admit to being a bit frightened when i saw her name on the sign in list but... after meeting her i can honestly say that i am quite pleasantly surprised, she is super fabulous and wants to employ my make up services
in other news i got my electric bill today...$121 ! what? i live in a little 1 br!! thats fucking crazy! i dont know what i am going to do to pay my bills since i had to claim my kimmel on my last unmeployment check and wont be paid for at least a month.UGH!
ahh well at least sunday is soon and i will be able to see the GREEK GOD...ive been waiting a freaking week!
oh and here is a funny story. dj lethal asked my friend for my phone # HAHAHAHAHAHA
he'll never call.
ok pix
is this chick fucking hot or what?
upadte time!!
anyhow. 1st of all i would like you all to know that my dork ass is addicted to LOST and have been spending eye watering nites glued to my laptop watching episode after episode. who's a rockstar now bitch?!
ahem...
so when we last left off i was bored and lonely and not talking to the steve (the vacation)...well things have changed a bit since then...
lets see. this weekend i went out with my good friend to lauren to a bar for our friend coyote shiver's bday...there i met a rich swedish man who jetted us off to the dragonfly to see MY LIFE WITH THE THRILL KILL CULT and wants to cook me dinner...but i have not called or emailed because he felt he was too important to hang at my friends "crib" as LA vernacular would have it and stuffed his business card into my hand while whispering promises of a fabulous dinner in my ear before hailing a cab...whats the vote people? LOSER?? gimme a sign.
the next day i went out with the singer of the BANGKOK FIVE's girlfriend who is also consequently my little sister ... ok not really but i love her that much! and we were invited to a show at the dragonfly that evening by the singer of another band who is here in the valley from the queens recording an album... they are called
EVE TO ADAM
... did i mention that he just happens to be greek and a fucking god and oh ya...attracted to me?...dang he's sexy!
the thing is. he's not dumb...and thats dangerous!...NYC is pretty far away
anyhow...the following day MR VAcation called to apologise for his past actions and smooth over the ...aw crap the word to insert there escapes me...anyhow basically he came over and said he was sorry ... uh huh....
i think i prefer the new yorker....
and did i mention that i changed my hair?
then i went to a job interview at FOSSIL of all places and expected to be taunted or laughed out of the store...but the DM adored me. only thing i would have to change is of course...my hair
sawa
also called me yesterday and asked me to do make up for her music video shoot...only prob is that its in MEXICO! my passport expired last year. i am guessing that one would need a passport to get into mexico? poop. i feel like an asshole because its such an AMAZING opportunity and i would really love to work with
SAWA
in other news misha has decided to become a kindney trading kingpin. here is the current photo that is circulating of his majesty
the boys left for europe yesterday morning. i am pretty darn sad about that as they will be gone til NOV like wyclef.
tomorrow i shoot a commercial with DEAN KARR. i am actually in the ad so someone will have to youtube it so i can see the supid thing. speaking of which...can someone get me the footage from the interview i did on G4? ive never seen the damn thing even though people tell me about it all the time.
lastly. i was invited to the henry fonda theatre by lefty, everlast and dj lethal (who is my friend's neighbour) of the HOUSE OF PAIN last nite on acct of the love we share for chihuahuas that are assholes much like my kiba ( he requires a hannibal lechter set up when he travels the park circuit)
but alas i did not go. instead my dork ass went home and watched LOST S2 on dvd.
see. i m SO NOT A ROCKSTAR!!
*disclaimer* pls excuse all run on sentences and comma splices
so first of all.... i learned last night that my boys in the BANGKOK FIVE are going to europe on like MONDAY!!! they were supposed to be home for a few weeks but they ended up on the bill with papa roach...sorry guys but uh
needless to say i am SAD
however if you are european by design check out their myspace and see if they will be passing through your geography
the bangkok five
so....i am obviously depressed....all my friends are leaving LA for various reasons, the others have significant others who occupy all of their time, some have bffs...i am unemployed STILL and bored to DEATH! my real question is wtf?? why cant i just find someone to date that isnt a FREAK?? there are so many fucking people in LA i fail to see how this can possibly be so challenging! or even just a friend? a partner in crime would be delightful. i guess its just me??
and here's a little tale....
i decided to get rid of the one who ignored me at the concert last sun (from the VACATION) for various reasons and we have resolved to just be friends...
on that note i had lunch with my dear friend the guitar god from the BANGKOK FIVE last week and he planted a seed about a prior crush who also happens to be his bass player that blew me off in....june or something because i used to date the drummer of the BANGKOK FIVE yrs and yrs ago... band politics and bla bla bla....so anyhow, when i informed them that i was seeing the one who ignored me from the VACATION they got very overprotective and crazy because in the incestuous world of LA rock n roll everyone knows everyone and they thought he was bad for me...so the guitar god tells me that the bass player would be much more my speed and that the reason that he got so upset was because he kinda has a thing ... you know...for me
cut to wed night.
so there was a movie premier for the indie documentary AMERICAN HARDCORE, the BANGKOK FIVE was invited on behalf of the worlds greatest radio station
INDIE 103.1 FM
so i asked the bass player if he needed a date...bla bla bla so we met up at the drummers place and split up into sep cars...guitar god made sure that i road with bass player with a wink and nudge
....he has a truck so it only seat 2 people...en route i told him that i had ended things with the boy from the VACATION and he was ecstatic.
cut to movie premier
they had to do some crazy interview and ended up getting into the theatre late so i didnt see him thru the whole movie, then we were invited to a club to see the CIRCLE JERKS play...they were of course AMAZING! drinks were flowing people we talking...he put his arm around my waist in what i assumed to be a flirtatious gesture (oh yes, this boy is very shy, at least thats how i read him so this was kinda a big deal) and i was happy...the night progressed and we decided to grab a bite. after eating he paid for my food, never happened b4...so i took all of this to mean some sort of green light. upon dropping me off at my 43 exorcist steps he got a bit sheepish and repeated the same thing about my belongings 3 or 4x ....i took that for nervousness. so in my what was assumed to be enlightened state i took it upon myself to as he says "plant one on him"
and it was butterflies and all that. believe me ive kissed many toads recently, this is the 1st time in a LONG time i didnt really want to vomit after
....
so now i like him more and his ambiguous responses and lack of actions make me wanna die, they are leaving for europe next week. guess i should just give this one up as well
BAH! i am going to die alone and my dogs are going to eat my face off after mourning me for 2 days (after that they wont be able to resist from the stench)
in other news... does anyone know how i would be able to get a good quality MP3 for the song OUT OF CONTROL by SHE WANTS REVENGE so i can make it the audio intro to my next set which is waiting to be queued?? i need to do it soon and as we ALL know i am retarded with computers.
i hope you all have a better weekend than i and i know this is a novella so if you actually made it all the way thru thank you so much for listening to me whine.
p.s. i feel fat and my mom is a bitch