Lorelei likes , , singing, , songwriting.
I'm private
Enjoying some honkytonk and fried pickles at Robert's Western World on Broadway in Nashville.
Hope everyone is having a good spring so far and avoiding all the crazy weather as much as possible.
xoxo
Lorelei
I am finally off the road (for now!) It's exciting to see that
the first sets of the roadtrip have just started to post in MR!
Give these three lovely ladies some appreciation on their sets please!
SG
LUANA - Blanket Weather
Meeting Luana rocked! We shot right on the port of Oakland!
(with the blanket
Bitten
gave me for my birthday!)
Hopeful
Charlot - Encercle
Charlot is such a doll - we shot this at the groovy salon where she works!
JUTURNA - Orange Crush
I'm happy to report that my roadtrip across the country and back has been going well... Mainly in thanks to :
Adria
,
Aleon
,
Antigone
,
Bentley
,
bitten
,
boogi
,
Bradley
,
Callioppe
,
charlot
,
decota
,
drusylla
,
Esther
,
handsome_jack
,
Haydin
,
Hiky
,
Jamila
,
Jaxy
,
Juturna
,
LaneyChantal
,
Luana
,
mere
,
Milloux
,
morrgan
,
Moxi
,
Pandie
,
phacet
,
Psyche
,
Quinne
,
selene_slash
,
Toxic
,
trekka
,
twiitch
,
Valhala
,
Venom
,
wingsie
, and everyone else I had the pleasure of seeing so far on the road. You have all been truly wonderful and the trip has been a real pleasure.
There was a big LA shootfest/sleepover party which was a ball.
I shot several sets there which I am looking forward to revealing soon
(shooting
Venom
, by
Jaxy
on her camera phone)
Callioppe
Somehow I was shooting on the beach in La Jolla CA less than 48 hours before tsunami waves from Japan caused an evacuation there and washed away a beach club house... Freaky. All I can say is it's good to feel safe...!
My birthday show in Pioneertown was fun;
Bitten
even flew in from AZ for it, and gave me this amazing blanket. Here is a picture of us at the show:
I am going back to the recording studio this week to get some things finalized for the album... The suspense is starting to get to me! I can't wait until the moment I can announce its completion.
Currently I have one more week in So Cal before I'm on my way back through...
Phoenix (again)
El Paso TX
Dallas TX
Austin TX
New Orleans LA
Birmingham AL
Nashville TN
Asheville NC
Greensboro NC
Please send me a message if you are interested in shooting with me and I can send you details.
Oh, I have to at least include some pics of my sidekick, a dogote named Baby, having fun and making friends on the trip...
Baby approves of his private balcony overlooking the port of Oakland.
Baby loves traveling around with me getting love from so many sweet ladies...
xoxo
Milloux
Alicee
,
Jaxy
, me,
Milloux
Roughly between Feb 25th - April 20th:
Nashville TN
Oklahoma City
Albuquerque NM
Phoenix AZ
San Diego CA (Solana Beach)
San Juan Capistrano CA
Santa Barbara CA
Oakland CA
Eugene, OR
Joshua Tree CA
Albuquerque NM
Austin TX
Dallas TX
New Orleans LA [
Birmingham AL
Nashville TN
p.s. Have you checked out Suri's new set yet?
SURI-Early Bird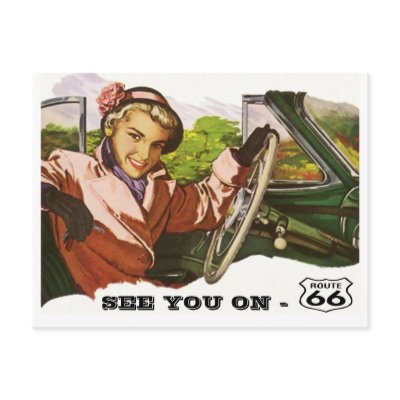 Roughly between Feb 25th - April 20th:

Nashville TN
Oklahoma City
Albuquerque NM
Phoenix AZ
San Diego CA
San Juan Capistrano CA
Santa Barbara CA
Oakland CA
Joshua Tree CA
Albuquerque NM
Austin TX
Dallas TX
Birmingham AL
Nashville TN

Cincinnati OH
Louisville KY
Nashville TN
Birmingham AL
Dallas TX
Tucson AZ
Phoenix AZ
San Diego CA
San Juan Capistrano CA
Santa Barbara CA
Oakland CA
Joshua Tree CA

I have had a great week, and am feeling extremely grateful.
By
Psyche
!
My friend, whose name is actually Klaus, designed the dress.
Hope you all have nice holidays, try to avoid the malls as much as possible
and take a moment to remember the important things... friends, family, food on the table,
and love in your hearts.
Valhala - Hot Wheels
No words needed!
Baby and I are featured on the SG Blog today:
"
http://suicidegirlsblog.com/blog/and-now-for-something-really-cute-8/
"
Almost time to get in the kitchen...Some of you are probably already there..
This is one of my favorite Thanksgiving side-dishes, it's very non-traditional, meaning it's actually healthy. Haha. Sorry, I cook a lot and don't use exact measurements.
But it's not an exact science.
Raw Kale Salad
You take a couple bunches of kale, wash it well.
Chop it up into tiny bite size pieces.
Throw that in a big salad bowl
Chop up some red onion,
raw garlic, (told you it was healthy),
2-3 red and/or yellow tomatoes,
1 red pepper,
and toss that all together.
Then squeeze a couple lemons over it, some salt+pepper, a little cayenne pepper if you're into spicy, a healthy splash of olive oil and a splash of apple cider vinegar. I think that's it. If you are creative you can add other stuff you think would mesh well with it. Let it marinate at least 3 hours before serving. It's great, and a really healing food! Here it is:
happy thanksgiving!