Kiley is just bad news, bad news, bad news.
I'm private
Okay, thought I would update... I kind of found who I was looking for. It's a long story. It's a weird story. And I'm not quite sure what to think about it.
So here's a picture!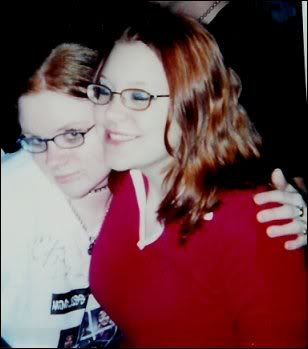 That's when my best friend and I were twins. I think we were at an MSI show?
I miss my best friends. I wish they all didn't live so far away from me. They should move. Now.