Jayney likes Can't Bear This Party and Kid Liberty.
I'm private
HAPPY 21ST BIRTHDAY
Kaydee
!!!!
Ahoy SG!
How's everyone feeling?
Sorry I haven't stopped by for such a long time.
OK, so my life at the moment...
- I work 2 days a week in a new tattoo shop in Ipswich (Diablo Ink), just on reception, not as an apprentice or anything
- I spend loadsss of time with my mates Robo & Harry, round their flat, and also with a certain special Australian boy who I've become amazingly close to in like 4 weeks! Us lot pretty much just drink, smoke, play Halo & watch retarded films all day! Such good times
- I see quite a bit of my girlys too; Kaydee & our crew...they're the bestest, funniest girls everrr
- I've started working for a company called Half Cut Ipswich too, basically helping to promote a clubnight on Thursdays in Ipswich. It's been sick so far! They've had live performances from Bodyrox, Shy FX, DJ Luck & MC Neat, & next week is Chase & Status. So glad someone is finally doing something about Ipswich's club scene!!
- Music-wise, I've been well into my hip hop, as well as UK garage etc. I'm going to see Pharoahe Monch next week in Camden at the Jazz Cafe (for those who don't know who he is, he's a really talented, respected hip hop artist...none of that 50 cent rubbish
). Soo damn excited!!
I have fortunately been picked to work alongside lots of lovely ladies on the SG booth at the London Tattoo Convention, so anybody who is going, make sure you come & say hellooo
& bring goodies! hehe. I'm there all weekend!
That's all from me here in Ipswich,
I'm Jayney...Thanks for stopping by SG!
Arrrrr! xoxoxo
WHAT'S GOOD SG!!
Thanks to everyone who's commented my new set in the HOPEFULS section! Still got my fingers crossed that it gets onto the front page!
If you haven't seen it yet, then please ch-ch-check it out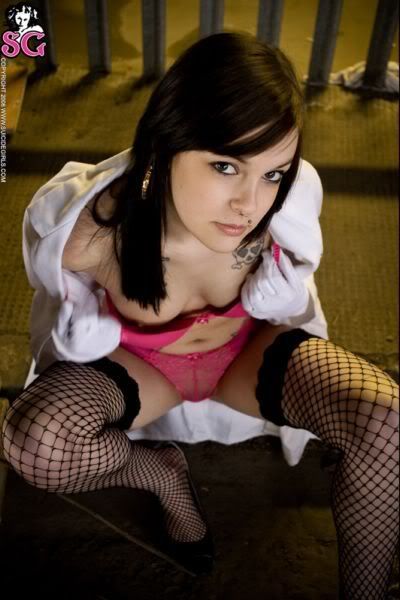 Had a photoshoot the other day with one of my best mates, Spesh
Pictures taken by my good friend
dfr_spyke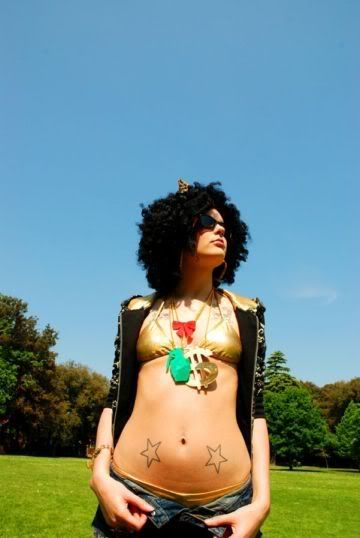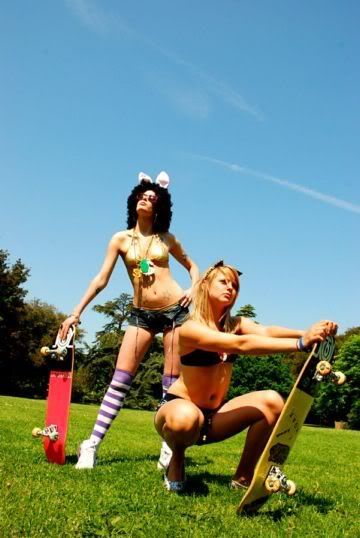 What ya think?...Do I suit an afro? hahaha
Going through a lot of stress at the moment with exams & everything
bit poo, but not long left now.
Also another of my best friends, Hannah, is going away to Australia for agessss, and I'll miss her very much.
Here is me and her at Give it a Name weekend (which, btw, was awesome!!!)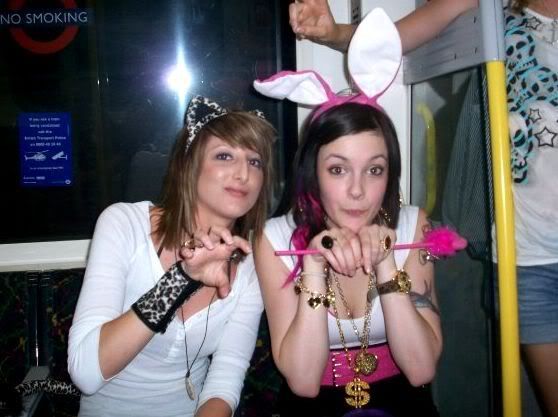 Ain't we cute lol
I'm Jayney Suicide...
You stay classy, SuicideGirls!
xoxo
Yo mofos!
New set will be up in MEMBER REVIEW anyyytime now...so look out for it!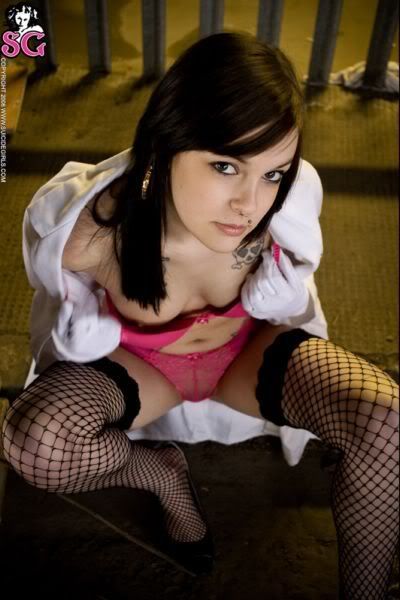 Thanks to
Kit
for the photography
Later potatas
J! xo
Wassuupppp!
My new SG set by the wonderful
Kit
is now finished, and waiting for staff review!
Not telling anything about it, or giving any previews...you'll just have to wait
Got 'aim' the other day on my Sidekick...if you have it too, give me your screename!
Snowed under with college work at the moment...yawwwn. So much to do, feeling pretty tense
Hope everyone on here is doing well... have a good weekend
J xo
Hi folks!
BRAND NEW set coming soon from me
Shooting with the lovely
Kit
in a couple of weeks!
Here's a random picture from my attempt at being a 'glamour' model hahaha...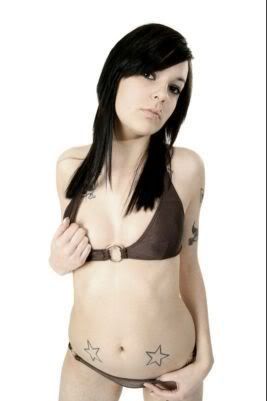 By Matt Staples
Hope everyone is well
Jayney
xo
EVERYONE GO AND SEE
Kaydee
's NEW SET!
JUST GONE LIVE
CHECK IT, SHE'S A HOTTIE!!!
J-to-the-A-to-the-Y-to-the-NEY
xo
New year, new start. Time to try and sort out what I want to do with my life!
My life plan as it stands at the moment:
Early Jan 2008- Do as well as possible in my exams and not let all the shit that's going on get me down. Also tidy my room.
Late Jan until mid Feb 2008- PARTY! Spend lots of money with Kaydee! Visit London, Lincoln, Lowestoft & Norwich.
Mid Feb until June 2008- do as well as possible at college. Start cooking meals for the family. Get fit! Get a part-time job.
June 2008 (or whenever college finishes)- Party some more! Go on a holiday somewhere sunny. Go to Download again. Model as much as possible.
Autumn 2008- Get a full time job. Sort out my plan for travelling in the summer. Apply to university for Sept. 2009 (possibly).
Summer 2009- Travel! America probably.
September 2009- university?
After univeristy: Move out of this shitty country!!!
Sounds good so far!
Hope everyone is having a good new year
Jayney x
A lot has changed. It sucks.

& I'm snowed under with college work just to make things worse.


I dunno what's going on anymore...what's gonna happen? Where am I going?
I'd like to know.

Hmmm.

A confused Jayney x