I'm private
hi!
i am gonna try to recap all recent adventures for you guys.
my dear
Lass
came to visit me in january!
i enjoyed taking lots of pictures of her while going to shoots almost daily, watching Epic Meal Time, eating too much food and drinking too much wine.
new glasses finally! i spend a ton of time buried in ebooks (i know, i know, a library with real books would be that much better, but i can't be bothered, i am still traveling all the time, i like to keep em all in one place, plus it's pretty scifi ish still right?), so i decided to get some
good
anti reflection lenses.
then is was time for the Milan Tattoo Convention, some friends came to visit from the east coast at the same time, and we went on a 2 week exploring adventure around milan and venice
reading books in cemeteries cause i'm so goth (the truth is it was very pretty and sunny and peaceful, so it felt natural. i lately find myself exploring new places, and looking around, my mind automatically scans from places that would be cool to sit and read a book in)
some recent photoshoots:
new set shot by
Albertine coming soon!
loving catching my pets looking particularly goofy:
new pretty things that make me happy now that spring is near:
new handcrafted stuff for
my store
i wanted to create something ideal for artists, to keep all their brushes and pencils in once place, then i realized i needed one for my make up brushes, and maybe other girls would need it too! then someone mentioned also knitting needles. makes me stoked! i cut and sew everything by hand: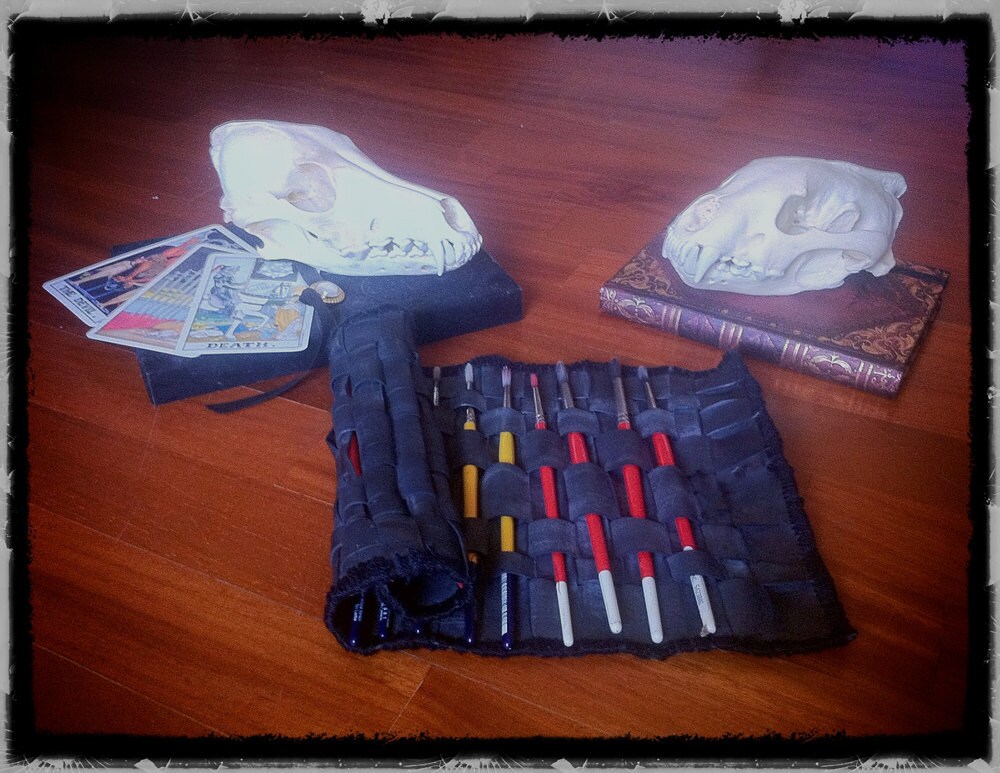 new prints
from my set Sunday
as always, every print is signed upon request
what's coming up soon now though is my set
Sputnik Sweetheart
that i hope you'll like, cause i named it after Murakami, which is my favorite writer.
that's all for now! i will update you with more news as spring-summers adventures unfold.
always.
Calling out all wolflings!!!
Tonight is Full Wolf Moon so of course i cooked up something for you!!
I added these 3 brand new prints on my etsy, and they are now for sale at 20€ TODAY only!
(tomorrow they will be back, but at full price) -
Get some wolf goodies now and don't forget to howl at the moon tonight!! ♥
www.missblackwater.etsy.com
--- about the full wolf moon (from space.com)
it took me way longer than i had planned, but my new tshirts are finally ready!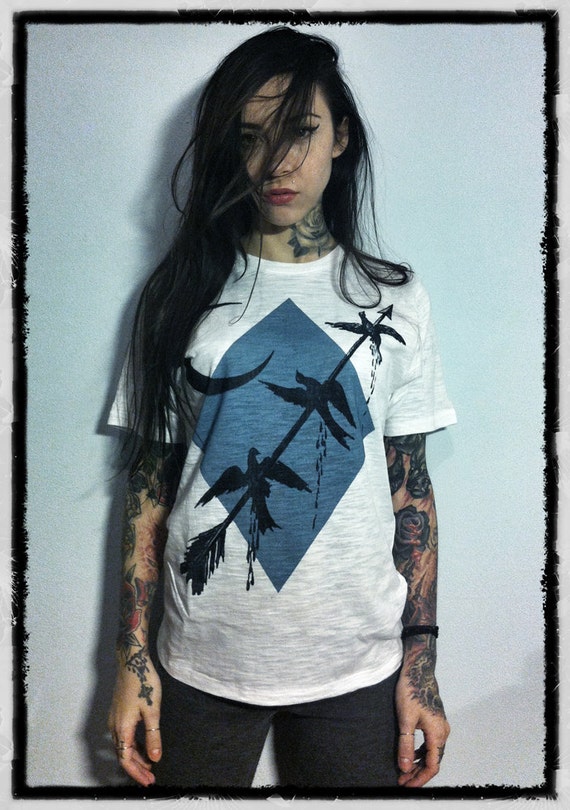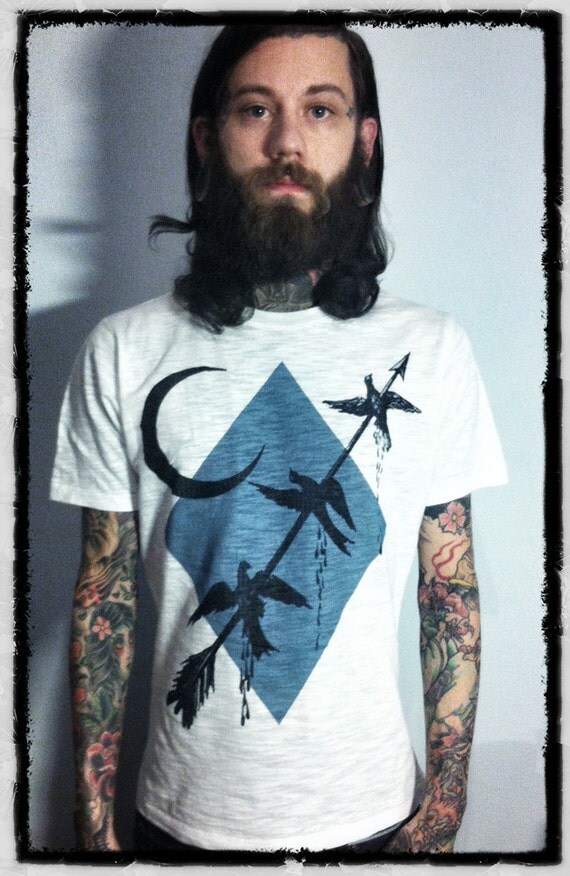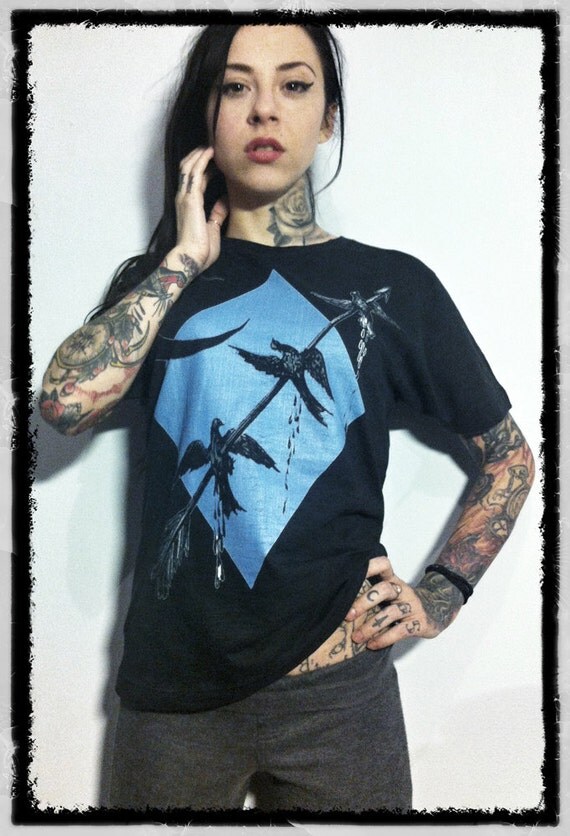 you can get them at
missblackwater.etsy.com
i hope you guys like them!
i'm counting down the days until
Lass
comes to visit. one week today! expect an overload of pictures in the near future
2013 is looking sweet already!
out this month:
Highlife magazine
(NL), photo by our own
Waikiki
Lowride magazine
(ITA)
and especially,
the new Suicide Girls hardcover book "hard girls, soft light" f
eaturing me and
Annalee
shot by
Cherry
in our first multi The Wolf Caught The Bird. you can find it in the Shop
i still remember when i got the very first SG book with
Mary
on the cover back in 2003 as a birthday present with the promise that one day me and the girl who gave it to me would be "like them".. and 10 years later, it's a great fucking honor to be featured on this cover.
life comes full cycle, and SG has definitely become a sort of second family.. so many of the people in my life are related to the website in some way or the other.
last but not least, i'm having a special print sale on my Etsy store
www.missblackwater.etsy.com
for the next 24 hours,
free shipping worldwide!
- using code EMPORIUM at checkout
2012 has come and gone as my favorite year of my life so far (i feel bad, cause 90% of the people on my facebook, instagram, and tumblr feed say that it was one of their worst. but then again, i've had a ton of not so great years so it was kinda overdue). i'm kinda sad that it's over but i hope 2013 will be even just half as awesome.
WINTERFELL!
i've been very fortunate to be published in a number of magazines in November and December, so, if you are in the following countries, you can find me on:
BOUND BY INK (US) - shot by Andy Hartmark

TATTOO EXPO (Australia) - shot by Luca Cassara

TATUARTE EN LA PIEL (Mexico) - shot by Dwam

TATTOOS ONLY (UK and Italy) - shot by Luca Cassara

TATTOO REVOLUTION (UK) - shot by P_mod

i hope you like them!
.. and then this happened.
your wolf queen,
fall adventures recap:
Sawa
and
Albertine
came to visit. i baked them brownies, we drank wine, and took pictures in an abandoned church close to my house (if you remember an old set of
Shenni
you will recognize the place!)
then my super awesome best friends from the west coast,
Catrina
, Brit and Jenna, came to visit and we started a two week long adventure trip through italy, france, and the UK!
Milan:
Venice:
Paris (round 1)
Opale
got us Vegan cupcakes!
being a pack leader at the Paris catacombs
moonrise over Paris
i stayed with
Dwam
of course. i missed my french love so much!
we had great times catching up. also, she took some hot pictures of the girls i'm really excited about
i also had a shoot with french photographer
Pascal Pierrou
next stop was London!
i attended the London tattoo convention and hung out with my darling
Lass
and
Radeo
, and some of my favorite girls,
Veloriaa
,
Arabella
,
Sheena
,
Tie
and many more
polaroid fun by
Walnutwax
photobooth fun!
had a photoshoot with
Craig Burton
and a really great team.
El Wood
tagged along!
then i flew back to Paris (round 2) to be with
Dwam
,
Spleen
,
Radeo
,
Nya
,
Raia
and
Sinnah
took a train to Nantes to finally visit
Dwam
's favorite city, and now home.
attended the Nantes tattoo convention with
Ashley
and
Nate Kostechko
to top off my fall adventures i visited the most amazing steampunk carousel in the world,
Les Machines the l'Ile Nantes:
it was really hard to say goodbye to everyone, but i'm back home to my babies now,
which i have missed so dearly
and that brings us to the end of this post! i'm gonna leave you with some more photoshoot pictures.
and a painting by the AMAZING
Tom Bagshaw
i posed for
also since my last blog, you got to see a new FP set of me,
The Bridge
shot by
Cherry
for the Suicidegirls UK holiday dvd
and my Doctor Who tribute,
The Twelfth
, shot by
P_mod
, that is still in member review
let me know if you liked them and give them some love!
until next time my wolf cubs
have you guys seen the new SG dvd yet? i want to hear your feedback!
and since Tumblr is a magic happy place, someone posted a couple gifs of me and
Annalee
that are too cute not to share.. can you guess how badly this makes me miss her?
also, here's a little preview of my video bit in the dvd
and while we are on the subject of
videos
, i haven't shared this on SG yet... so here is goes:
i shot a video for Sigur Ros last month and we are currently in a competition for it. said competition is fierce and there is only ONE DAY left to vote! eeep!
click on this picture to see the video
thanks my little wolf cubs!