I'm private
Meeeeeaooow! I`m sober! theehehe. I had to get up at 8am because Ikea♥ delivered my new couch. It`s huge, I love it!!
And I pimped my beloved wooden little table:
I love that drawing...
Look, I didn`t know I had the rockerbitch style even when I was only five years old!
Well my hair is more beautiful now....
People I find beautiful:
1. Sharon Tate
2.Syd Barret
3. Charlotte Roche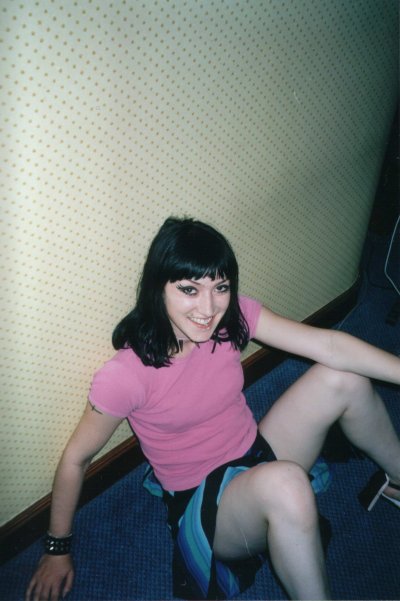 Uh and all you sexy ladies on here of course! Yummy!
So what about the following deal: You can ask me any question you want and if you do, you`ll get the answer, whatever you may ask. Hehe, let`s try!
~mementomori~