I'm private
Ok then
Ready, Steady, Hey, Ho, let's Go!!!
Here are some pictures about this last weekend with
Dalila
and her friend Marta
She's such a cutie!! And I love her cotton-candy pink hair!! HEheh
Everything started with a concert of my band... drunk informatic people were awesome and liked us a lot!!
ANd later we started drinking, and went to Salamandra to hardcore dance!!
This is our "the hustler" style dancing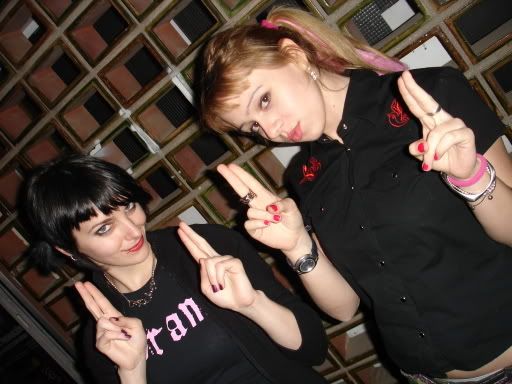 Then we went to sleep (and to puke ught)
Too much gin babe!!
And we went to a friend's concert. The band name is Drama, they play metalcore
Also there played
Go! Popitas
In Spain Popitas is a name of a pop corn brand, so they started throwing pop-corn bags!!
At
Dalila
's you can see her playing the drums with those pop-corn bags
Last but not least, some idiot pictures of us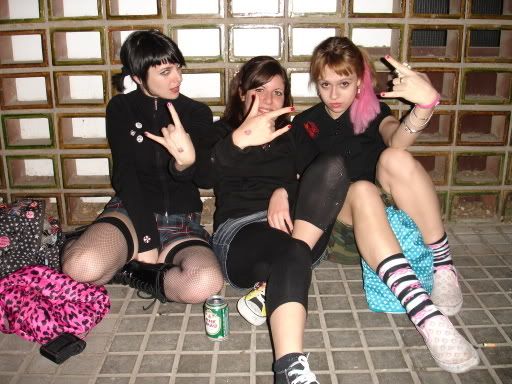 Succia il mio capezzolo!!