Bully 's always had a touch of the wanderlust.
I'm private
HELLOOOO!!!!
I've got so much to post about, but i wanted to give you this first.
ALSO, thank you so much for the love you've been doling out on my new set in MR
GO CHECK IT OUT!
Here are some of my absolute favorites (hard to pick just a few...):
I'll post a more substantial blog, i just wanted to make sure i said THANK YOU and I LOVE YOU sooner than later.
And what's a Bully blog without pictures of my babies!
Here you go:
Talk to you soooon!
B
due to the fact that i will have unintentionally taken up 6 minutes of your time with this video blog, i won't waste any more of it by posting my convoluted ramblings.
you're welcome.
but real quick!
west coast love next week
and cross country move in a few weeks
ooooooo i was born a travelin' mannnnn
follow my travels on my instagram if you so desire! @pupperazzi
(this is actually from a month or longer ago, i just got around to editing it, my apologies
)
since this video, galaxy has been adopted by the best family! they love her to pieces. makes my heart feel full.
copious amounts of love to you all,
b
if you're into elementary jokes and uninteresting conversations between a girl and her two dogs then this is the video for you!
:]
last harry potter....
luckily for me though, as i mentioned in my video, ronald weasley is my boyfriend.
bully weasley.
super magical.
you know what else is magical?
PUPPY ACTION SHOTS!
tandem baywatch run!
serious squirrel business..
you can pretty much bet that every blog i post will have my babies pictures in it...
i'm a proud mom, what can i say.
OH AND HEY!
PATTERNS?!
seriously you guys, thanks so much for all the love you sent my way!
and a special thanks to sean...
i always have the best time shooting with him!
if you haven't seen it yet or if you think i'm talking about fabric and wallpaper then go check it out and tell me what you think!
of course, i love it and i hope you guys did too :]
okey dokey, for the time being i've run out of things to talk about...
so here are some random photos and a gif!
woooop!
love you guys!
smooch those fur babies for me!
xoxo
b
woof!
herro everybody!
i suck at being not busy as a bumble.
well let's see what is new...
i live in washington nowadays.
it's been like 5030 degrees here lately.
not for me.
and NOT for mr. monroe.
TUMBLEWEED IS UP IN MR !!!!!!
woooooot!
thank you to zoe who is not only ridiculously talented, but always ridiculously cute :]
i can't wait to come back out, which will be vewy soon.
for those of you who have already given me incredible lovins i thank you soo much! and for those of you who are saying "what is tumbleweed, what is she talking about?" go check it out man!
so. i work in a 24 hour emergency animal hospital. and i love it.
puppies, bunnies and possums oh my!
i decided to share some of my favorites from the clinic with you.
this is moe. surgery baby beagle. sooo cute.
this is bonnie. she came in for rodenticide toxicity (rat poison). she had all her babies with us in the clinic, but because her owners were not looking after her properly, the rat poison killed all her babies. she was definitely one of my FAVORITE patients, and she's doing excellent now.
this is poppy! she's a german shepherd pup who came in cause her momma attacked her. she had a couple bite wounds in her neck, but is a happy healthy pup now who got adopted by one of the techs.
what more can a girl ask for? i have all you wonderful people of sg in my life, as well as the babies i work with everyday!
lucky. this girl.
i'm adopting a babe this weekend.
i won't know for sure, for sure till saturday so keep all your toes and fingers crossed for me.
i'll post pics as soon as i get the word.
AND i may inlist the help of you guys and gals to help me come up with a super name for the little one.
yes?
no? :[
please say yes?
speaking of furry babies.
my monroe man is very pleased to finally have his own man pad.
yes, he has his own fan and yes, he has pictures of naked girl pups on his walls.
oh and robots. he likes robots.
now back to the job thing.
i work 9pm to 9am which = bully forgot how to sleep at night time.
it's 5:22 am here and i have yet to go to bed.
i never know what day it is anymore and i get confused when there is no one outside when i take my boy out to potty.
ohhhh that's right, normal people are sleeping right now!
but no no, i'm up drinking coffee, listening to records and playing mario kart wii.
sooo strange.
this is a picture of me not sleeping.
ok.
um about 3 weeks ago, i ventured into the world of harry potter.
i had never read any of the books before and so i've been trucking along since then and i'm FINALLY at year 6. i need to finish it asap so i can go see the moobie.
:]
i've decided to start making my own little native american inspired art pieces. i'm sure there going to be mediocre, but i'm still quite excited about it.
if any of you feel like humoring me, i'll post some pics when i get them finished.
be nice though!
i have about 31230 pictures to post from the tremendous journey from ohio to here, but i need to muster up the energy to sit and upload all 31230 of them.
i will do it though. hakuna matata.
is this blog even coherent?
i like this song.
and this video makes me cry.
and deees one makes me laugh.
ok this was probably a terrible update.
but, the next one will be better hopefully.
i really, sincerely love you guys.
toodles,
b
EDITED! to add that i adopted the baby today!!!!!!
here are her shelter pics. i'll take some better ones soon, i'm just too gosh darn busy playing with her and loving on her!!!
she's a brittany/pit/bulldog? mix. whatever she is, she's freakin adorable.
she's just an iddy bitty thing too! maybe like 25 pounds.
we're thinking something along the lines of falcor (maybe cora for short?), cause they have matching faces and smiles :]
what do you think?!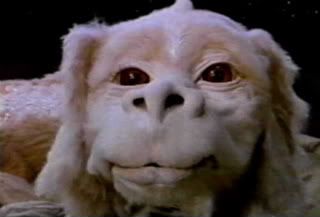 gahhhh i'm so happy you guys! mostly happy that this little one is gonna have the best home and family everrrrrr.
puppy love for the win!
back from l.a. !!!!!!
my feelings on the trip:
1) had SOOOO much fun
2) had SOOOO much fun with my l.a. favorites
3) had SOOOO much fun shooting sets
4) had SOOOO much fun
all in all, i had fun.
i miss you already, but seeing as i will soon (as in next week) be inhabiting the west, i know i will be seeing a lot more of you guys. and very happily so.
thank you again sean, rigel, fractal, zoe and missy!
you will be getting bully presents soon.
:]
warning:
the rest of this blog will be VERRRY haphazard due to the fact that i'm doing a million things at once.
i'm a multi-tasker.
so sue me.
ahem. now for a rundown of my life as of late.
i've been frantically packing for the move to Portland on friday. (roooooza here i come!)
this packing was interrupted by a different sort of packing for l.a.
all the while, i've been working my bully booty off at the clinic.
speaking of...
STORYTIME!
There is a very sweet couple who has a bunch of animals and ALWAYS make the hour trip to come to our clinic.
One of their cats, Moonbeam, was being hospitalized with us and they were on their way to visit her one day a couple of weeks ago.
They call while driving and tell us that they found a hurt chihuahua puppy on the side of the road and they wanted to know if it would be ok for them to bring it along for us to examine and treat, at their cost. (they've spent roughly 17 grand on their animals over the past however many years).
OF COURSE, we said yes.
So we are patiently awaiting their arrival and we get another phonecall.
"Well, we stopped at petsmart on the way to get the pup a leash and collar and while we were putting the collar on, the pup bit me"
oh geez, well she also said it wasn't so bad, but that the pup had broken the skin.
they continued on their way to come see us.
another tech and i go to meet them in the parking lot and were flabbergasted (i just really wanted to use that word) when we saw this little "pup" they had in the carrier.
"ummm, mr. and mrs. ____, that's not a chihuahua....that's a coyote pup"
gah!
long story short, we instructed them to go to the emergency room to get their rabies vaccinations and, so went the pup...also for rabies testing. (which is sad for those of you who know what kind of tissue you need for rabies testing....)
because i am crazy, i ventured into the box to snap a pic of the cutest coyote baby ever.
and this is him.
r.i.p. little trickster baby
and now that i've saddened you, here is a frog video.
i'm just a mere prop in his show.
he's a funny little man.
what else what else
[still thinking]
[yes, still]
OH. i have a new friend that lives on my leg.
he is a bison and he knows that he is safe on my leg because i won't eat him.
he's a nice bison and we've become very close.
luckily, he came to live with me before i shot all those sets this weekend.
congrats bison!
here is a really terrible picture of him.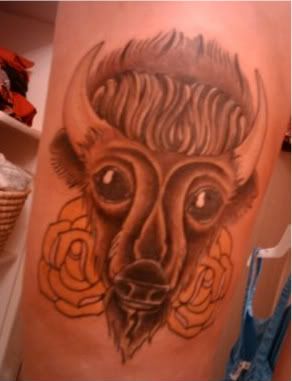 it's goose crossing the road season!
hakuna matata, i take great care in making sure they travel safely.
awesome things i took pictures of at the park by the apartment.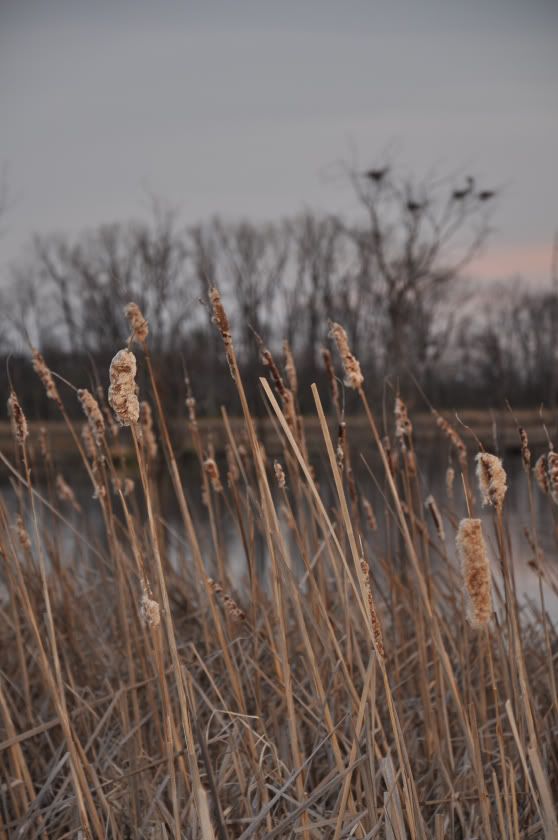 awesome picture of what it would look like if i had a twin and we were looking at eachother and had the same exact tattoos.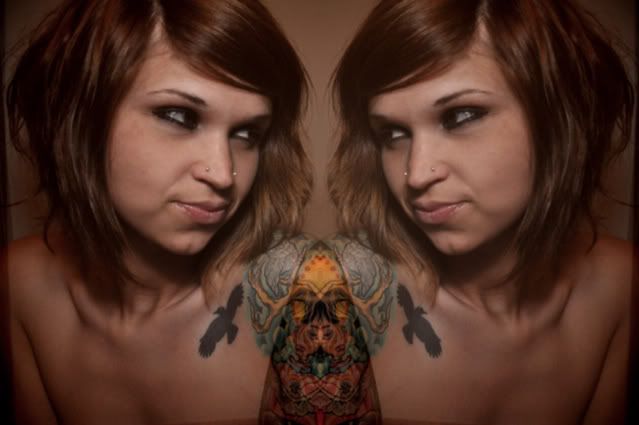 ok, not that awesome, but still worth sharing.
packing is calling my name unfortunately so i must leave you all for now.
next time i post i will be living in portland !
i will leave you with these things:
a picture of monroe leaping.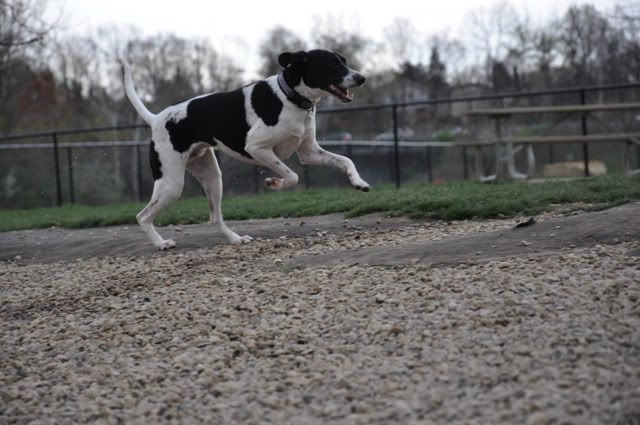 and a picture of the picnic table at the dog park with a little present monroe left on it.
he's gross.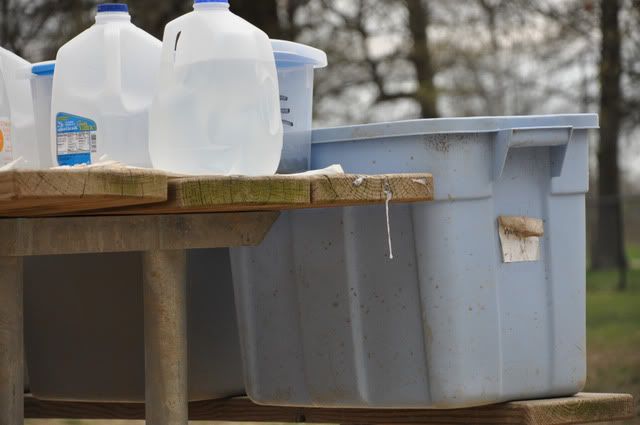 love you kids!
toodles,
b
one last thing, i figured what better time to learn more harmonica songs than a 37 hour drive across country!
thomas and monroe will just love it. (they absolutely will not)
but i will, and i hope you will too when i share all those ditties with you.
:]
well lookey there, hook 'em went up !
that was shot i think 2 summers ago, with the lovely amina.
i miss that summer and i think of it often.
reunion please !!!!
if you haven't taken a gander yet, do sooo ! it's fishtastic.
oh anddd guess what?!
last post regarding thomas's job hunt is now void :]
we're all set in that area and i thank you for all the feedback.
mmm ok so...
i'll be in l.a. june 12-15 !!!!!!!!!!!!!!!!!!!!!!!!!!!!!!!!!!!!!!!!!!!!!!!!!!!!!!!!!!!!!!!!!!!!!!!!!!!!!!!!!!!!!!!!!!!!!!!!!!!!!!!!!!!!!!!!!!!
the number of exclamation points is definitely representative of how happy that makes me.
very excited to see all of my favorite l.a. inhabitants.
oh and before i head out, i have a very tough decision to make and i'd like to enlist you all to help me out.
situation: hair needs dying.
problem: i have no clue what color i'm going to dye it.
i'm between these two:
the lightish
& the darkish, sans blonde (r.i.p. little blonde streak)
any help would be greatly appreciated.
soooo in other news, i'm working at 24 hour emergency and referral vet clinic at the moment and it's pretty maniacal.
i've fallen in love with about 75% of our patients, which is pretty good for me.
one of these days i'll have to devote an entire blog to "clinic" stories...
i have someone i need to introduce to you all.
a little background...as you all know i lost my jammer baby and it's not only been hard on me and thomas, but also monroe.
that was his sissy and he loved her. he was used to having her around while we were gone and if you've met him, you know he has some anxiety issues.
SO after much debate, we've decided to gift him with a brother.
meet bullfrog;
he's a sweet boy, but not the brightest crayon in the box.
i love him nonetheless, especially for what space he fills for monroe.
mmmkay, that's all for now, next time we meet i will have a super delicious video for you.
that's a promise.
love you.
it's good to be back.
mmhmm.
xoxo
bull
p.s. i've always had a crush on scarlett johansson...
oh oh and i'd also like to share my current favorite youtubes.
thanks all for the lovins...
and i'm posting this cause i need some help.
so my fiance and I are moving to the greater portland area later this month. Thomas is actually out there right now trying to lock down a job and a place so we have somewhere to go after driving all the way across country. With this shitty economy combined with neither of us having built up any professional contacts on that side of the US we are having quite a difficult time locating either work or a place. Thomas is very handy and can do just about anything he sets his mind on. He's a trained automotive technician with great references and work history, but he would ideally like to stay out of the auto repair market if possible (it's so sketchy these days). He's been everywhere he can think of and we both desperately need your help! Anything you'd be willing to send my way would be oh so appreciated! As far as the place goes we are just looking for something for the summer, so a month to month lease or summer sublet. Anything. We plan to move up to the seattle/tacoma area at the end of summer, around september/october after we have got on our feet here.
oh and come next month, i'd like to start shooting again.
sooooo i guess i need some help there too...who can i shoot with near there?!
miss you guys.
love you guys.
xoxo,
b
ps. i'm getting not as pale! woot!
unedited
completely edited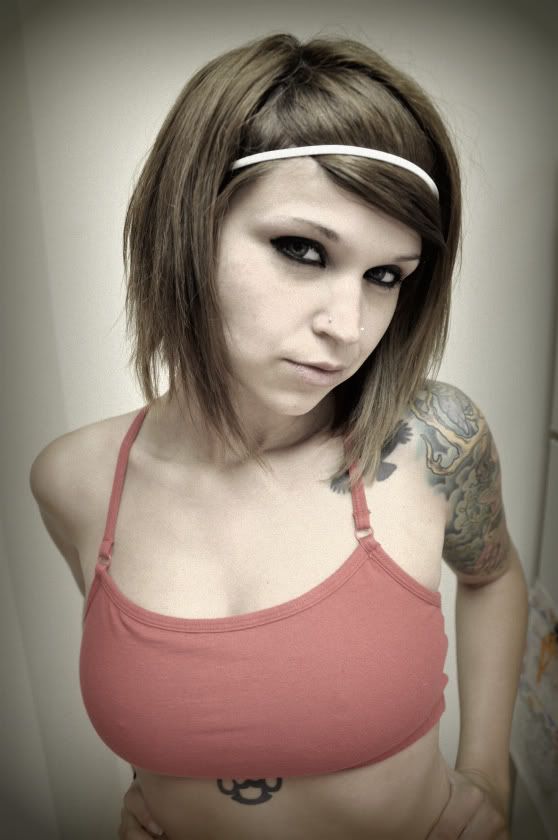 oh and thomas loves you
!!!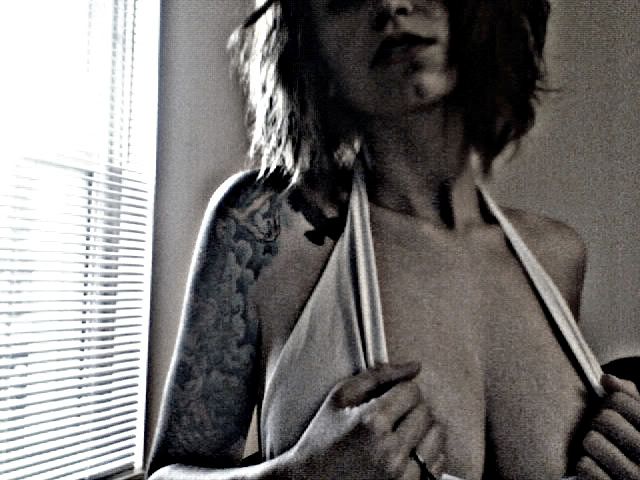 based on the mass amount of support you all have shown me, i decided to share a bit more.
this is what i was trying to read in parts of my video.
as you could see, it was extremely hard.
i know i wrote it, but i didn't ever anticipate actually reading it myself.
i just wrote cause it needed to get out of me.
everything just got too heavy inside.
anyone that knows even a little bit about me, should know that i would do anything for my babies.
i build my whole world around them.
for them.
so yeah. i don't know if any of you even want to read this.
but i'd like to put it out there anyhow.
luci pamela jade janey jammer
i miss her kisses
and the way she bulldogged her way into the middle of any sort of relation i was having with another person or thing.
me and monroe time eventually turning into me and jammer and monroe time.
me talking to (insert any person's name here) eventually turning into jammer incessantly licking my face till i stop talking and give my undivided attention to her.
me trying to eat food eventually turning into jammer...eating my food...
she yawns so hard she squeaks.
i can still hear it in my head.
she drags her back feet when she walks.
like little kids do when they don't want to go somewhere they have to.
i hear that too.
the covers on the bed are too neat.
no little claw imprints where she'd dig and dig and dig.
maybe she finally did make it china.
she gets so excited when i come home that she can't contain herself...
...or her little paws.
the scratch on my face finally healed up.
and i wish it hadn't.
i used to come back from the another room to find that chocolate milk had mysteriously evaporated out of my cup.
and then i'd see little chocolate milk drops on her whiskers.
she'd insist she had nothing to do with it.
there's a clear curtain for the shower.
it fogs up when i'm taking one.
there's always a jammer head right on the other side.
just sitting there on the bath mat.
waiting.
did the same thing when i was actually using the bathroom...
she's my little peeping jam and i love it.
she runs so fast sometimes she can't make the corners.
she runs so fast sometimes with toys in her mouth that there's a dent in the wall beside my bed.
i treasure my spineless school books.
jammer thought they were delicious.
her little pink t-shirt is still laying in the same spot where i took it off of her.
it's all crumpled on the floor, and don't intend on disturbing it.
i want to hear her wookie impressions again.
she happens to be very good at them.
i miss having jammer stories to tell every day.
i miss coming home from school, loving on the monroe and then telling him "let's go get your sissy"
i miss the walk from the front door to the bedroom to open her crate.
where, by this time, she's usually doing her wookie impressions.
she needed hugs. and she needed them stat.
always.
she loves attention.
and i have to admit i love giving it to her.
i love giving her everything she wants.
she deserves every bit of it.
writing this just doesn't feel right without her clumsily stepping on the keyboard in an attempt to divert my attention away from the screen and onto her little peanut face.
my heart hurts.
it hasn't stopped since that tuesday.
i need my babygirl back in my life.
-----------------------------------------------------------------------------------------------------------------
thanks again all of you puppy lovers.
it means a lot.
and i'm sorry for my absence...but i'm sure you can understand why now...
xoxo
b
her paw print.
oh and for those of your wondering about my monroe man.
he misses her and, i'm certain, always will.
but he's still handsomely awkward, which definitely helps me remember how to smile.
MAY 2013
1
2
3
4
5
6
7
8
9
10
11
12
13
14
15
16
18
19
20
21
22
23
24
25
26
27
28
29
30
31
APRIL 2013
1
2
3
4
5
6
7
8
9
10
11
12
13
14
15
16
17
18
19
20
21
22
23
24
25
26
27
28
29
30
MARCH 2013
1
2
3
4
5
6
7
8
9
10
11
12
13
14
15
16
17
18
19
20
21
22
23
24
25
26
27
28
29
30
31
FEBRUARY 2013
1
2
3
4
5
6
7
8
9
10
11
12
13
14
15
16
17
18
19
20
21
22
23
24
25
26
27
28